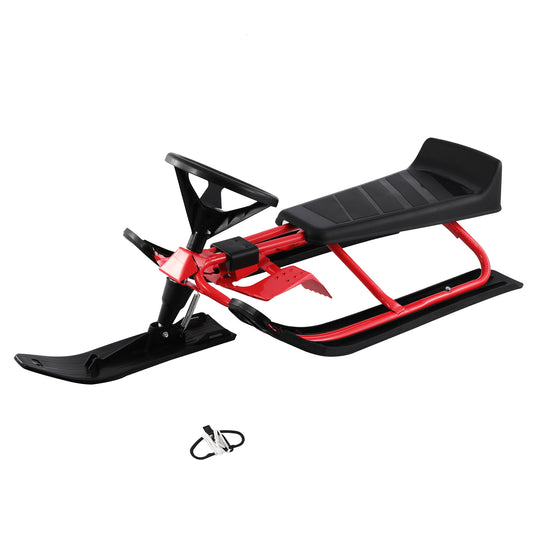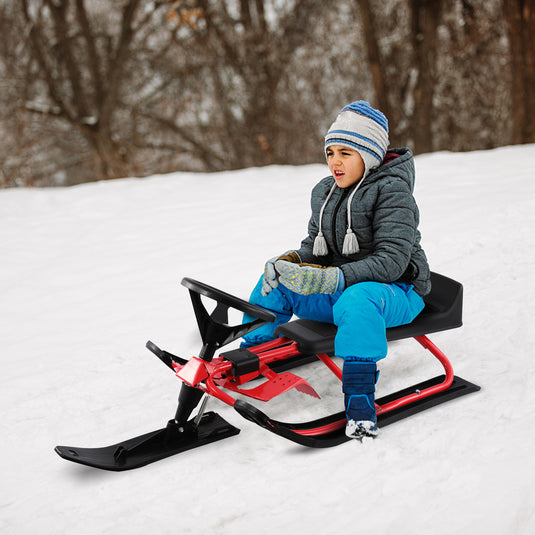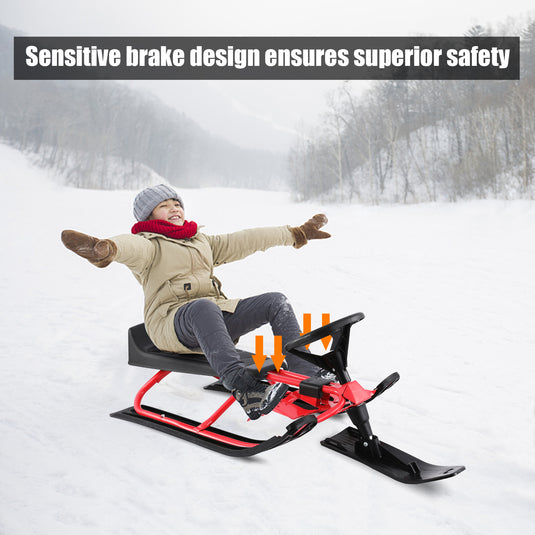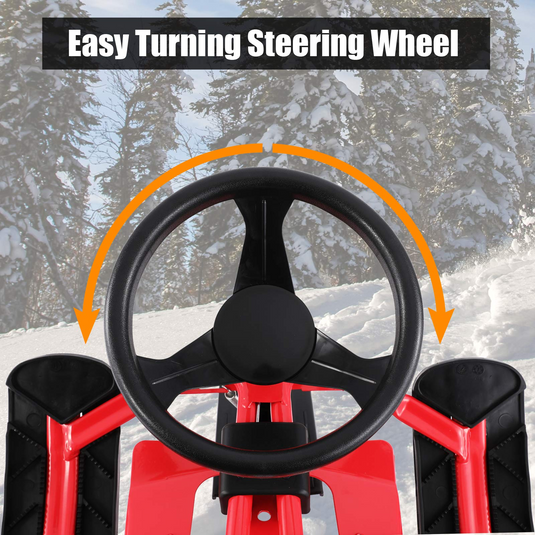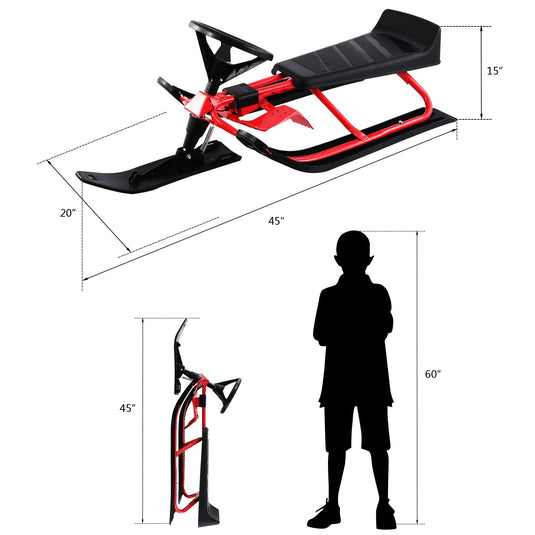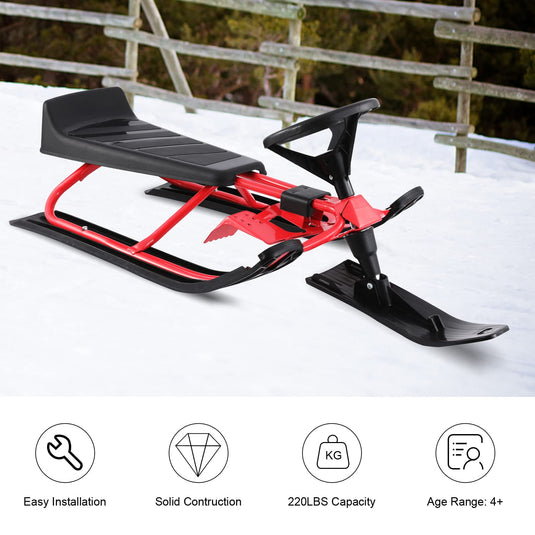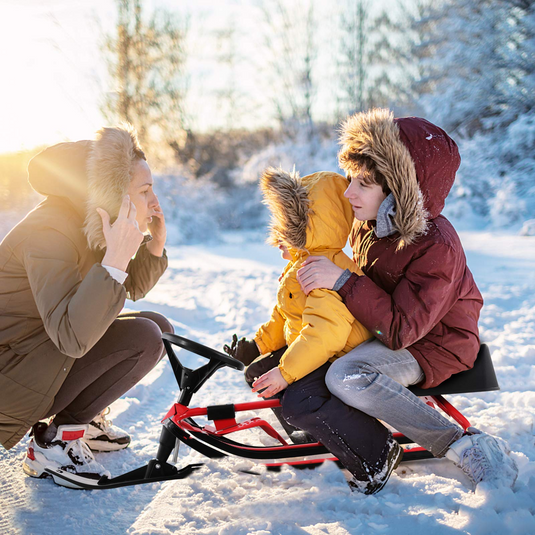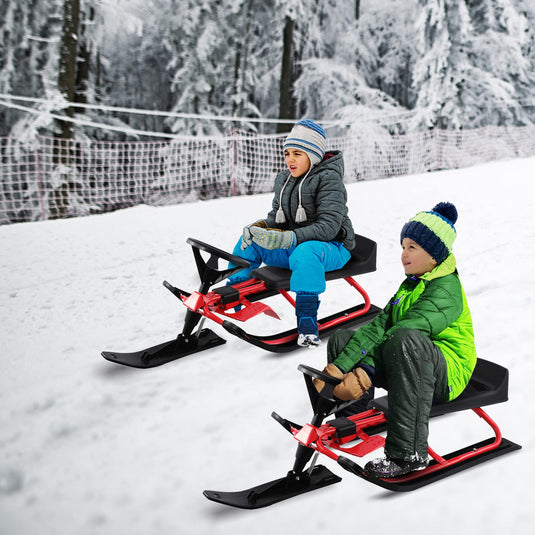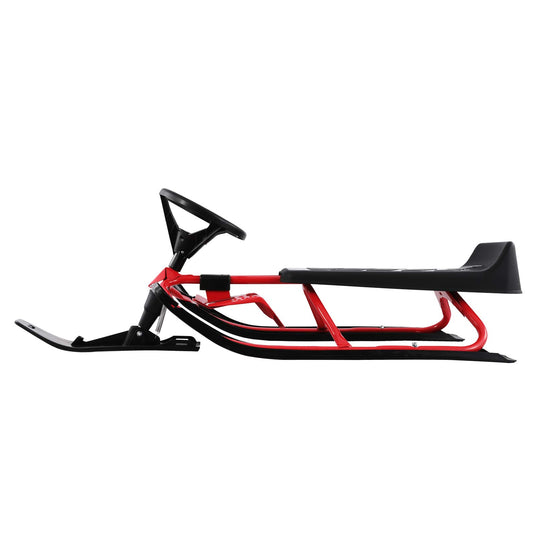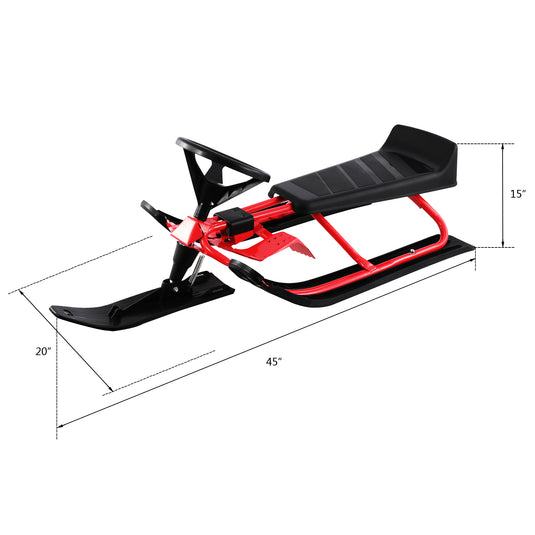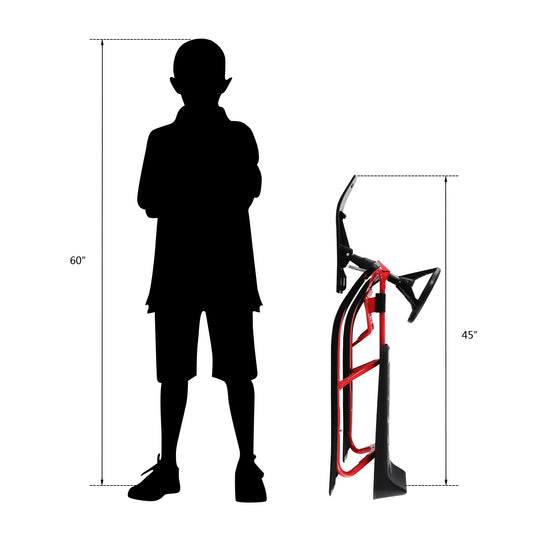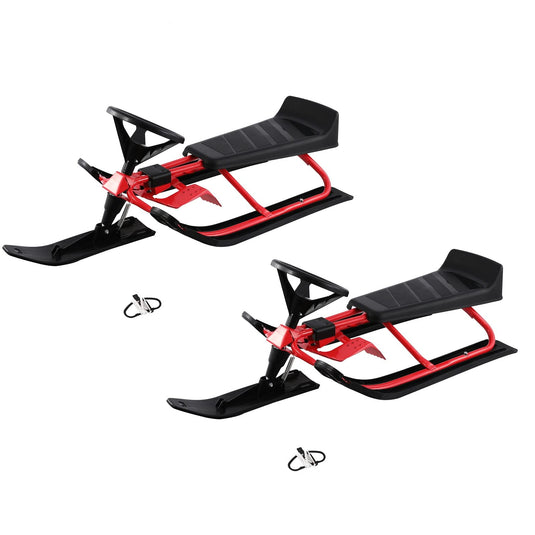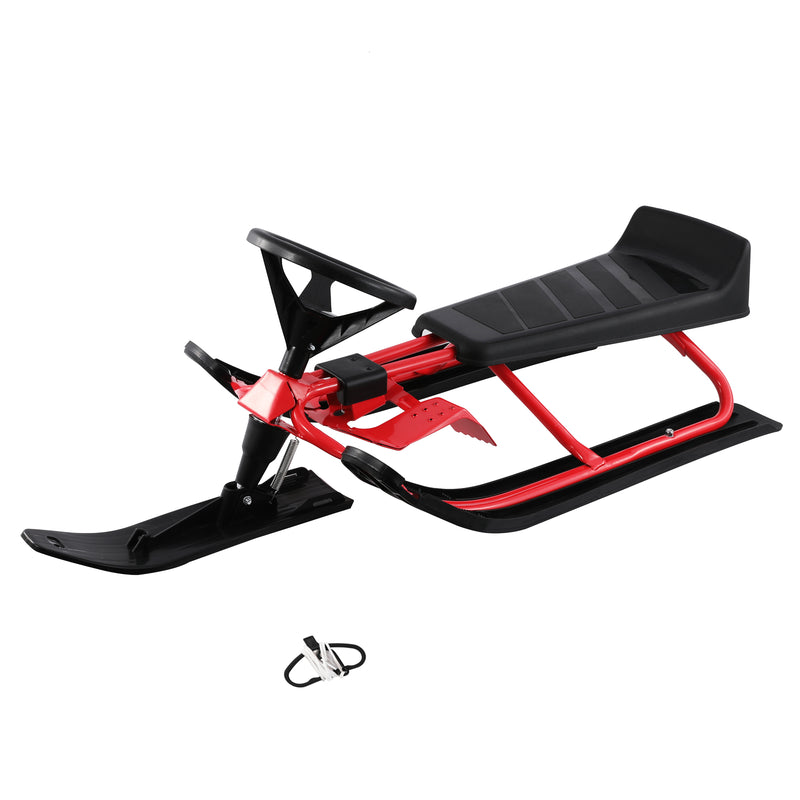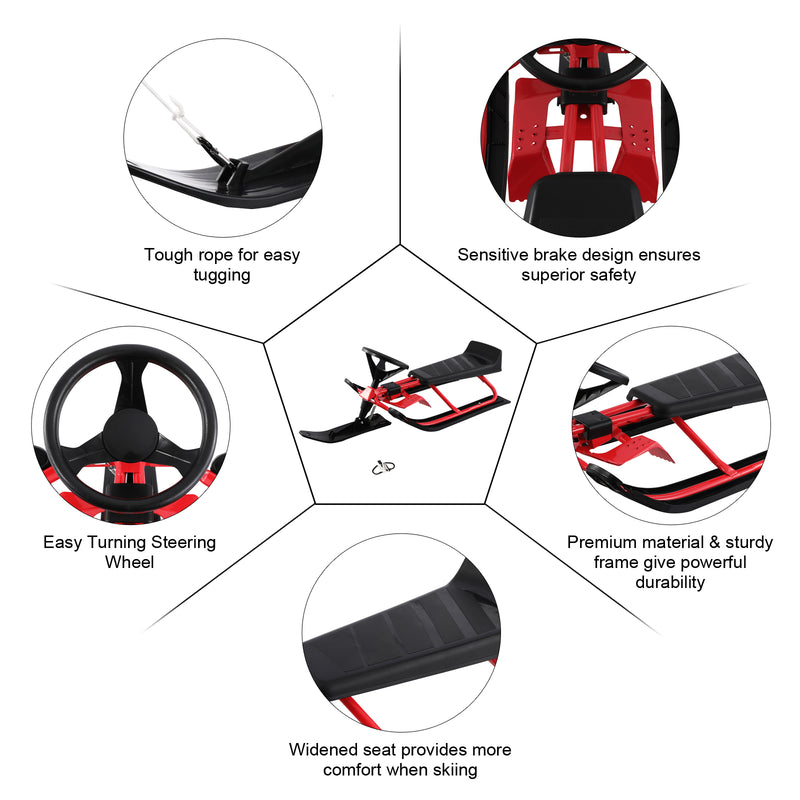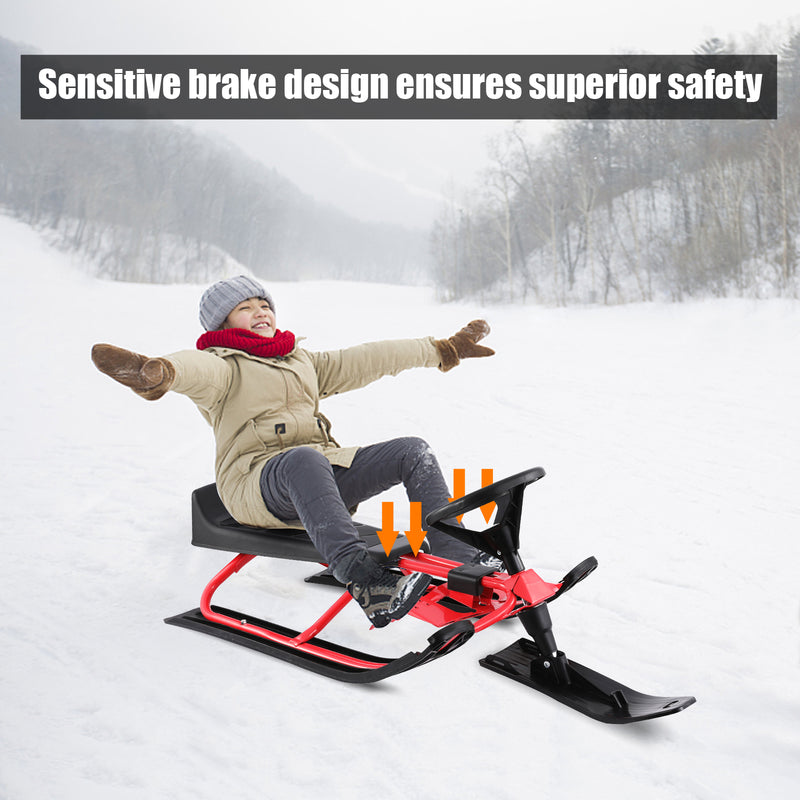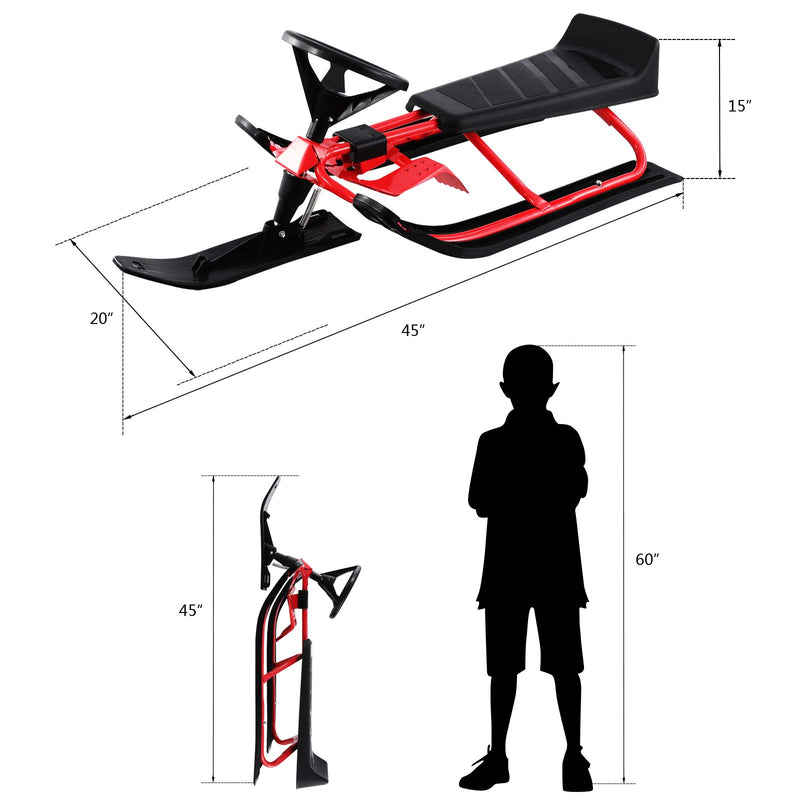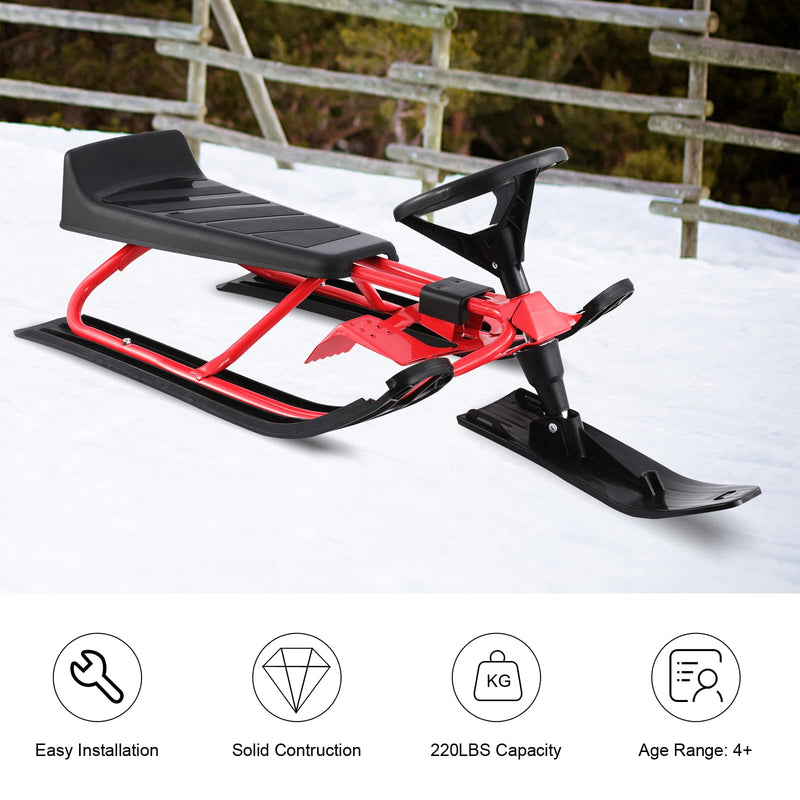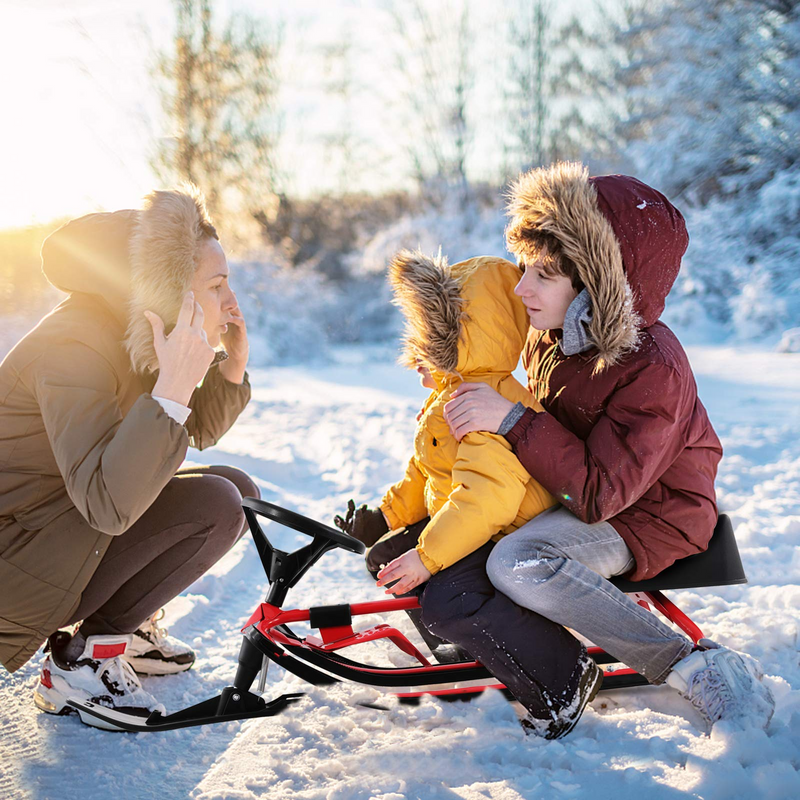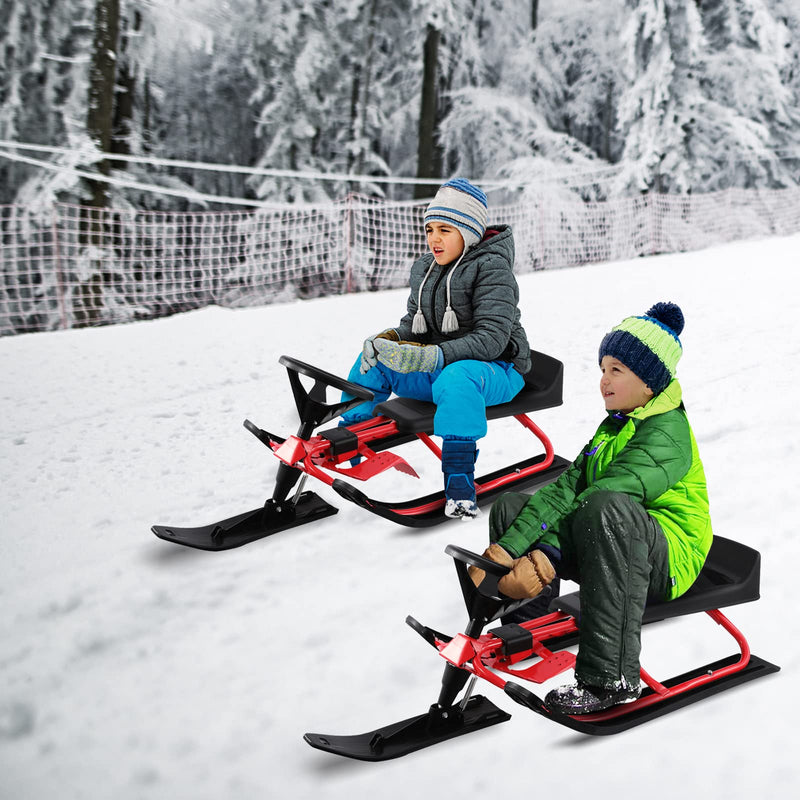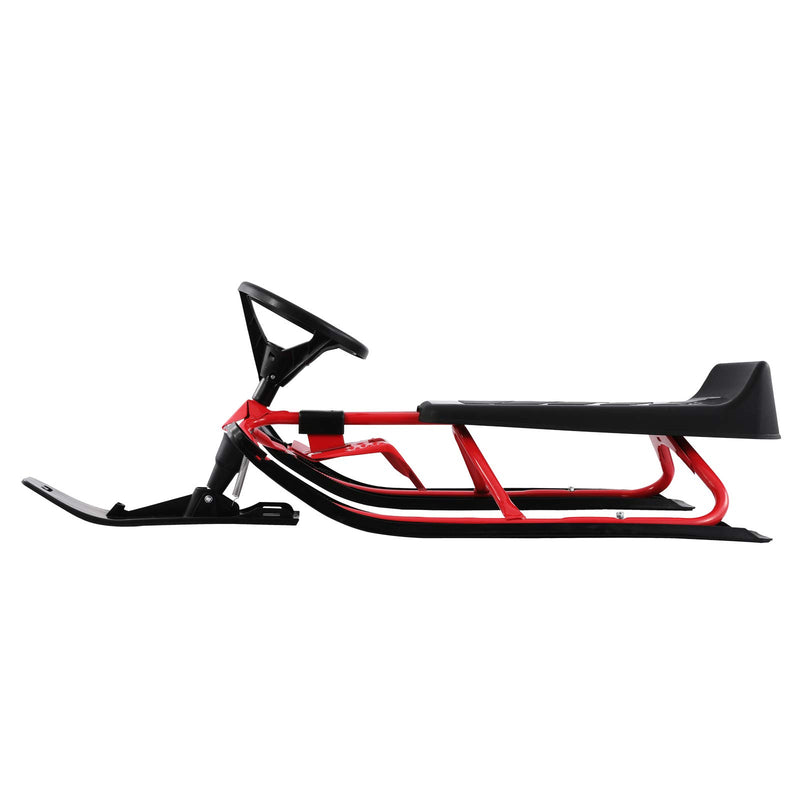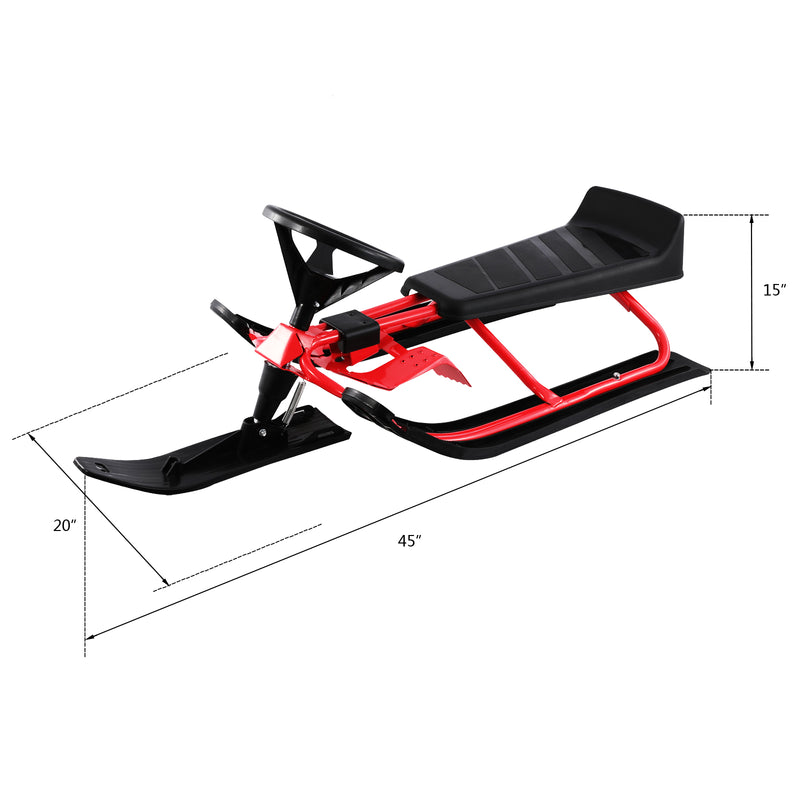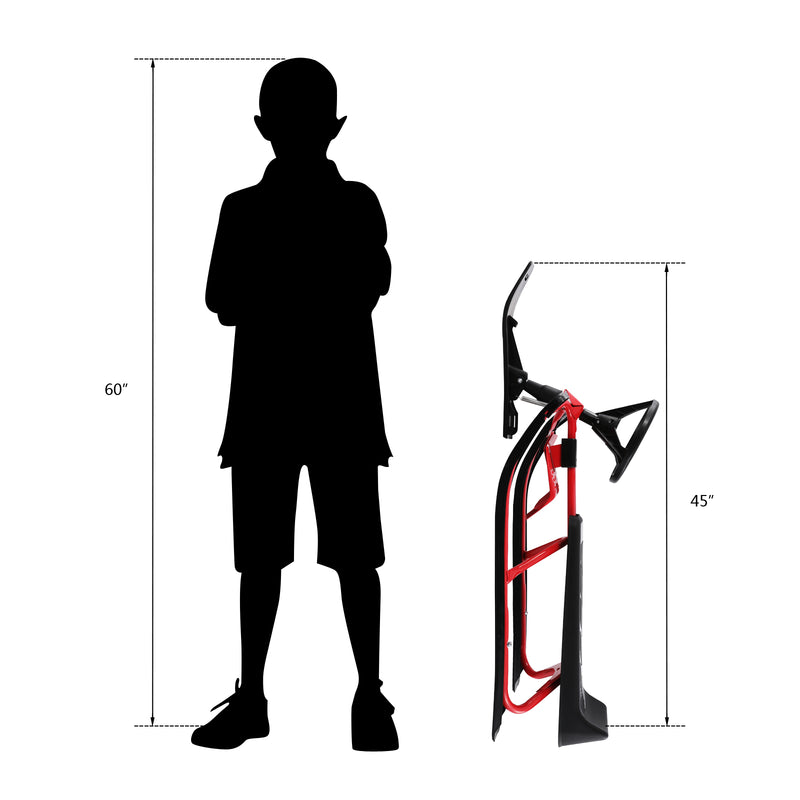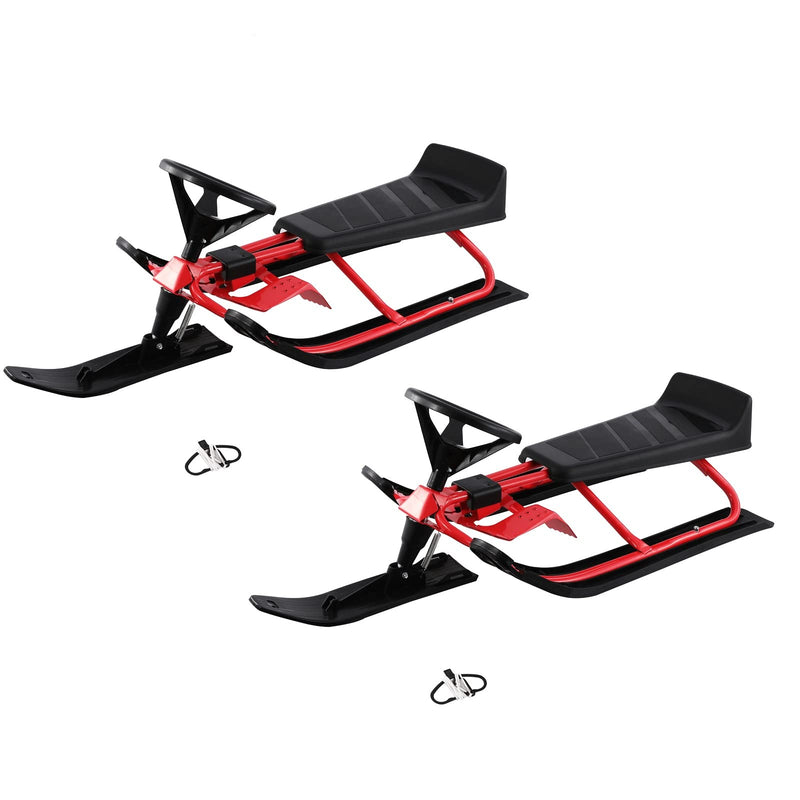 Introduction:
PEXMOR Snow Racer Sled is a perfect choice for winter skiing! Made of high-quality iron, it is wear-resistant and cold-resistant, allowing for use in the coldest of -40°C! Featuring sensitive foot brakes and easy-to-operate steering wheel ensure much higher safety when enjoying great fun in skiing! This ski sled is suitable for ages of 4+ years, an optimal Christmas gift for your kids or friends. And coming with a pulling rope, children can be easily towed by parents on flat ground or pull the sled up hills, which will greatly promote the relationship between kids and parents. Get this home today for this Winter!
Features:
1. HIGH-QUALITY MATERIAL: Crafted with durable metal & high density HDPE material which is super sturdy, wear-resistant and cold-resistant for many year of fun

2. BETTER SAFETY: Featured with 2 sensitive brakes, this snow racer sled can effectively stop when emergency happens; Moreover, a firmly connected steering wheel can enhance control ability & control the direction easily

3. EASY TO SET UP: The pre-punched mounting holes saves you a lot of assembly time and the need for more hardware. A detailed instruction manual makes assembly easily done in a short period

4. ENJOY WINTER SKIING:  Featured with curve design boards, this 45" snow sled will effectively reduce the friction & have you speeding down the hill, piste, or dune smoothly

5. PERFECT CHRISTMAS GIFT: This ski sled is best gift for child who is over 4 years old. With a pulling rope, it is deal for being used in snowfield, sandbeach & grassland; take it home today for having happy Winter with your kids
Specification:
Material: Steel & HDPE
Color: Black + red
Net Weight: 13lbs
Suitable Age: 4+
Overall Size: 45" x 20" x 15"(L x W x H)
Max Weight Capacity: 220 lbs
Recommended Weight Capacity: 165 lbs
What You Get:
1 x Snow Racer Sled
1 x Pulling Rope
1 x Spare kit
1 x Instruction Manual
Durable
I bought one of these for my son on Christmas and we love this
Good Quality
Easy to put together and exactly how I pictured it! Also very sturdy!!
Very fun to use
I really liked this product because it is just so fun to use. Went up to the mountains and brought this with me, and it was a great time. Highly recommend for people that are looking for something exciting to do.
have fun with it
The seld was easy to assemble .It's sturdy and pretty safe to use with the brakes.The kids like it.
The kids handled it really well
It did not disappoint me. The material is strong and wear-resistant. The color is bright and stands out in the snow. The operation was simple enough to accommodate two children and they had a great time at the ski resort.