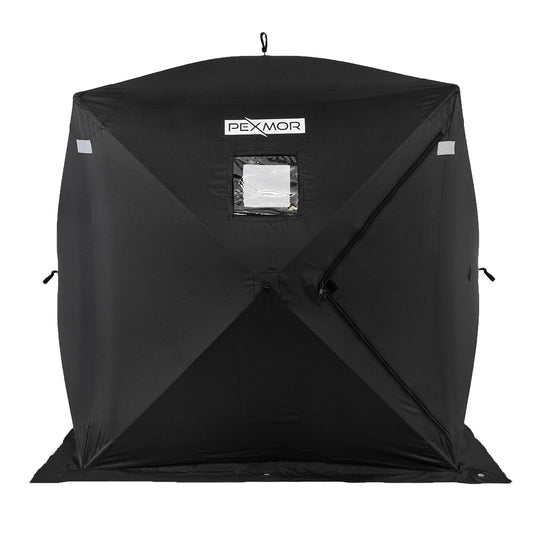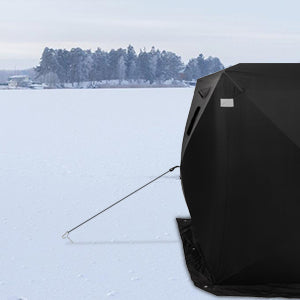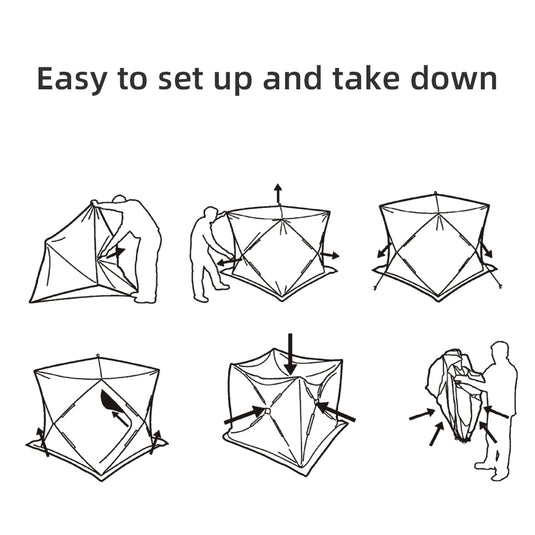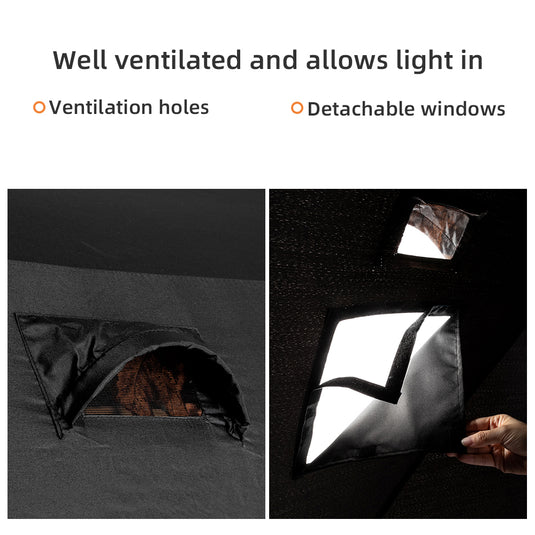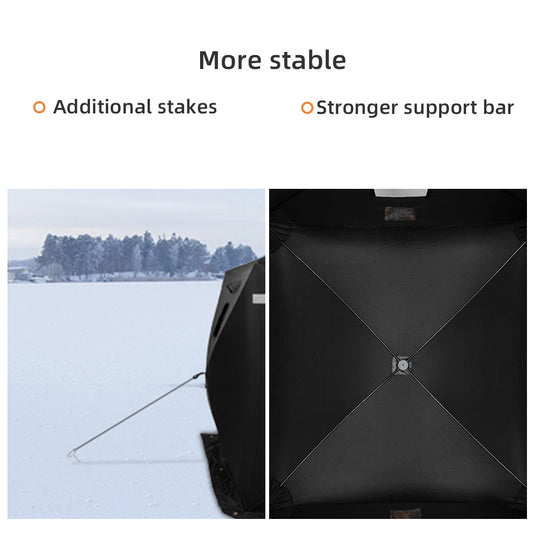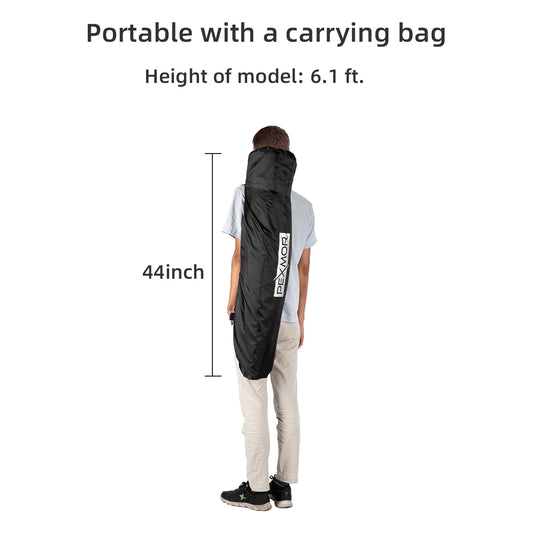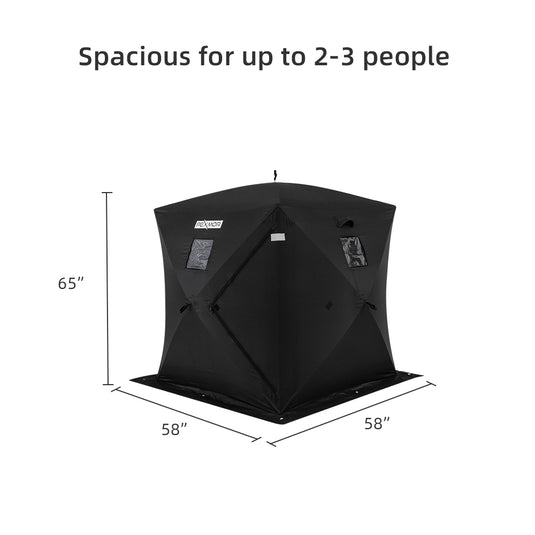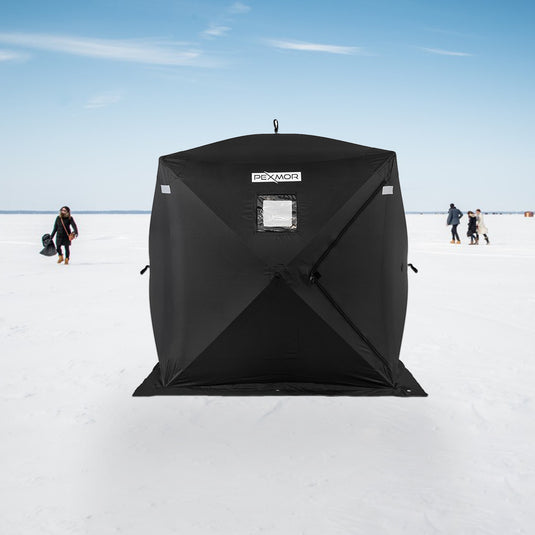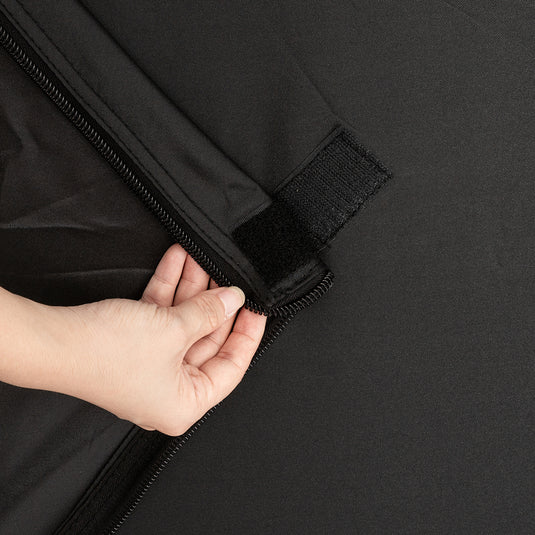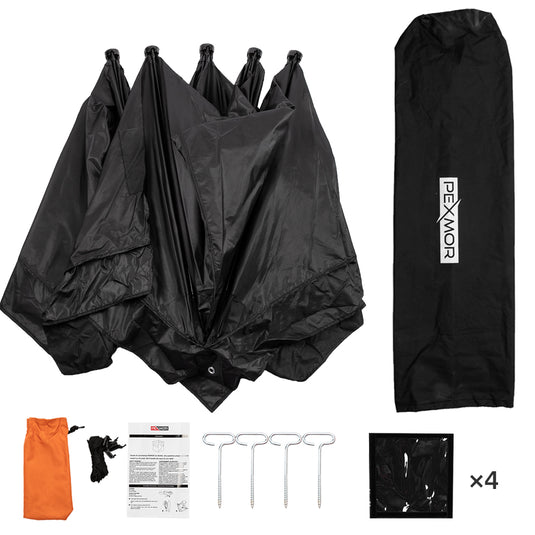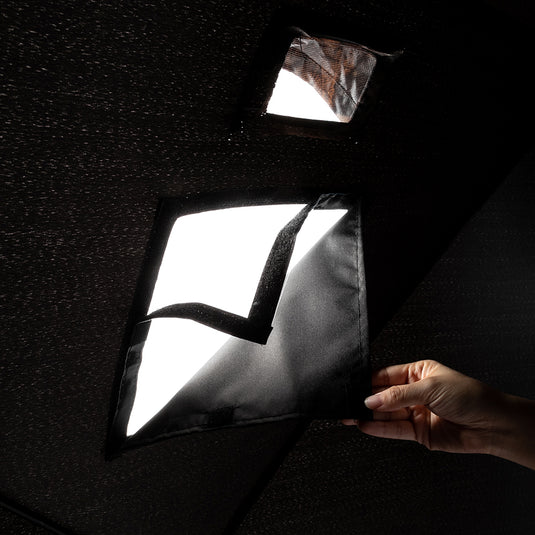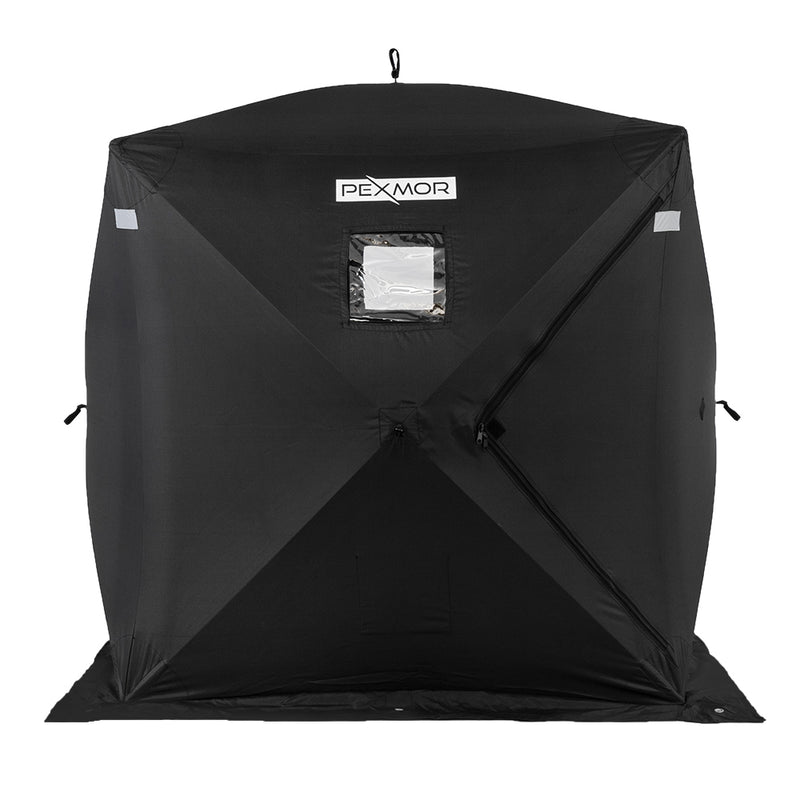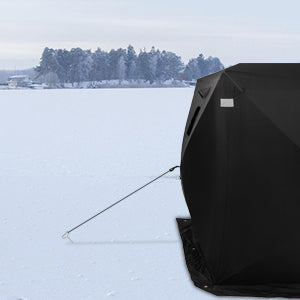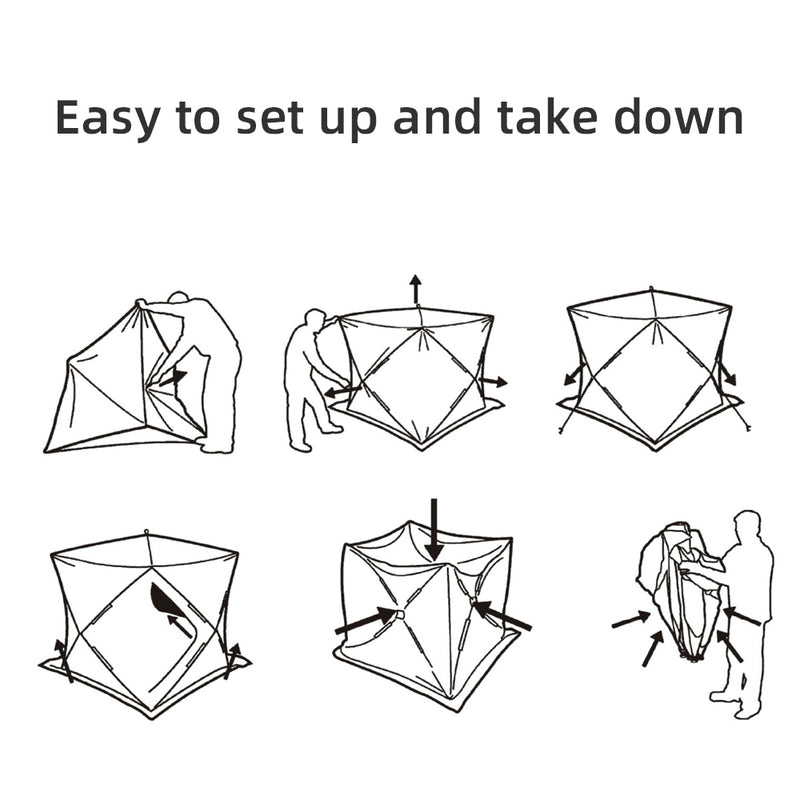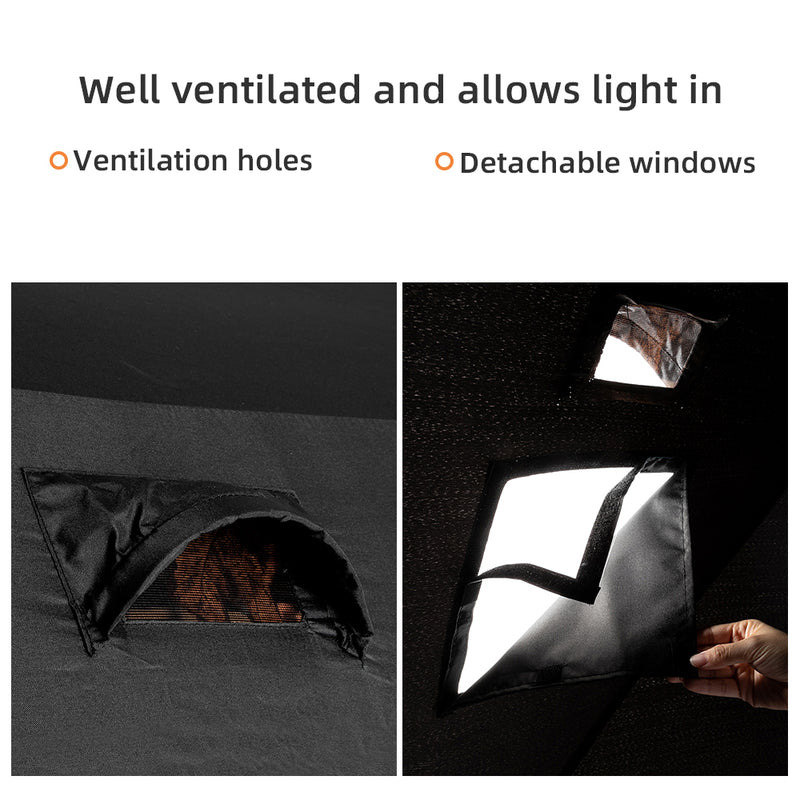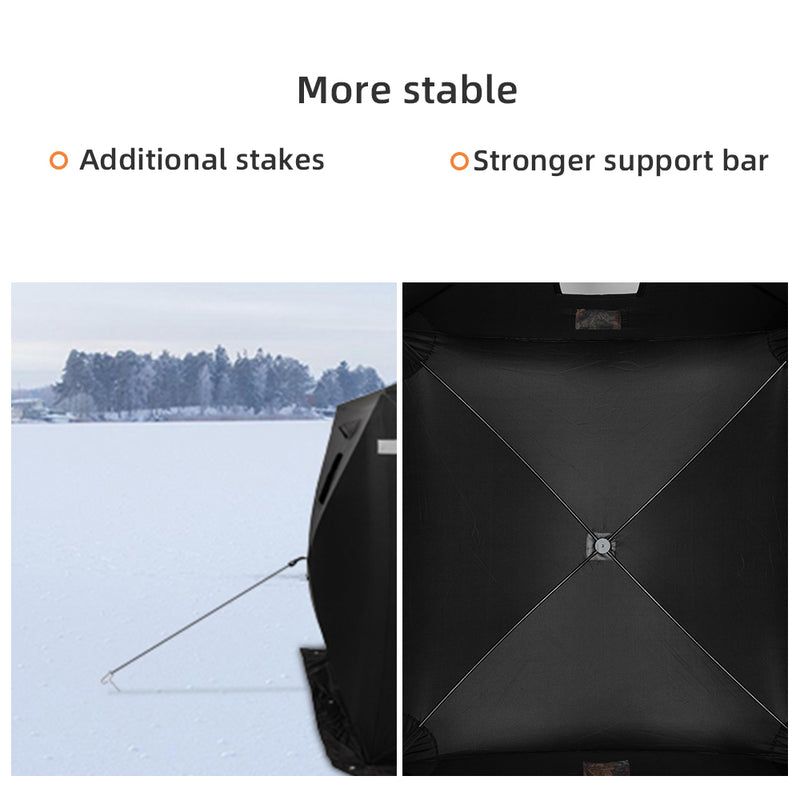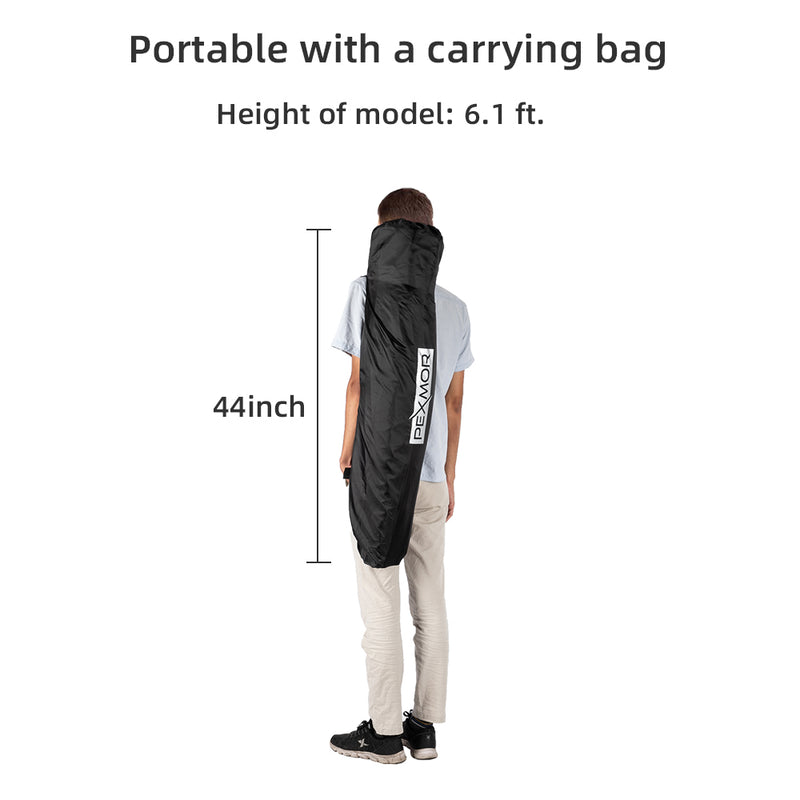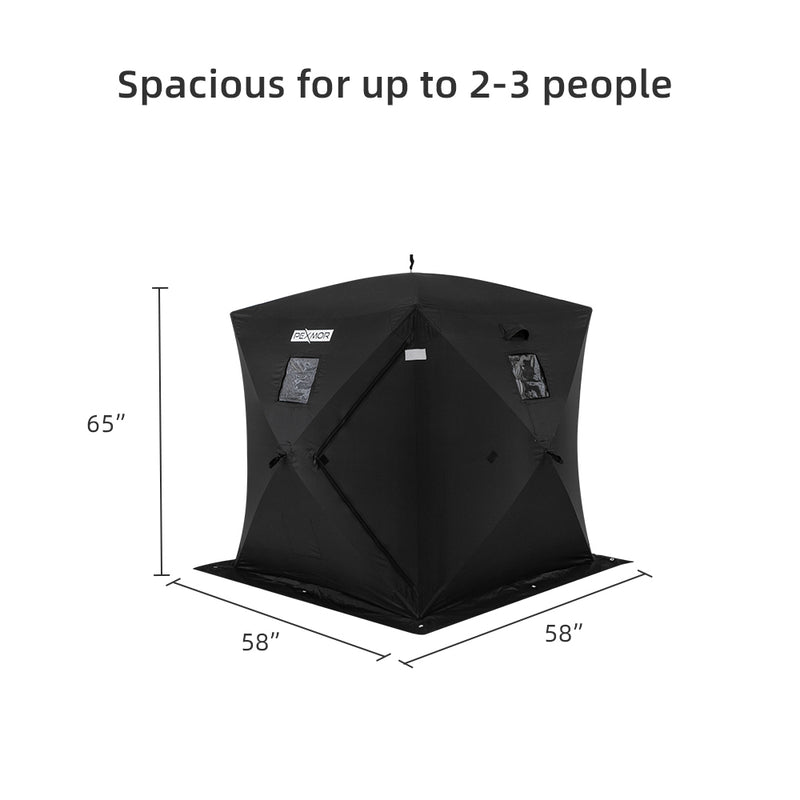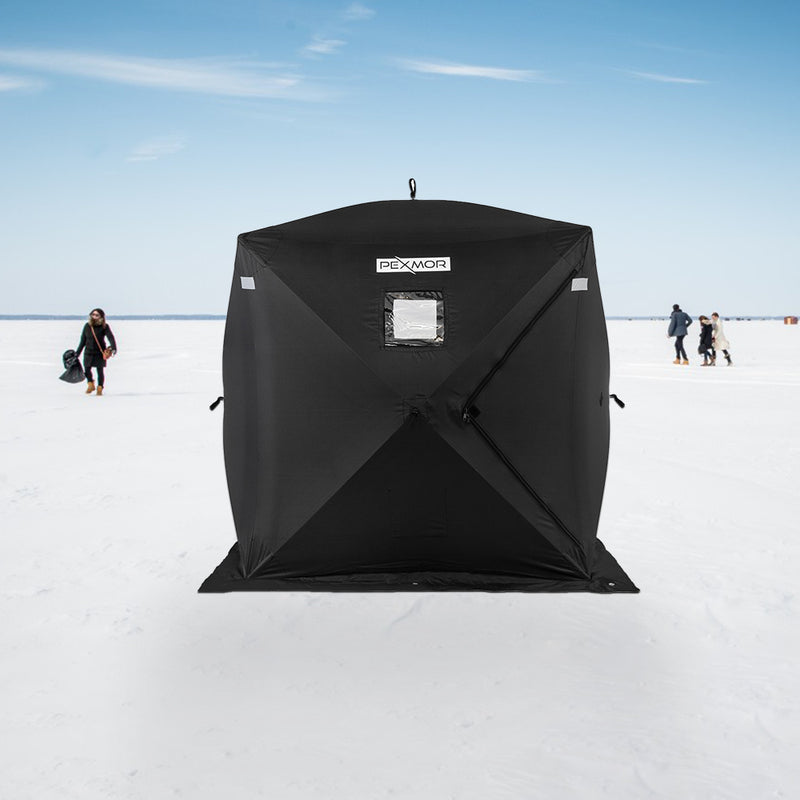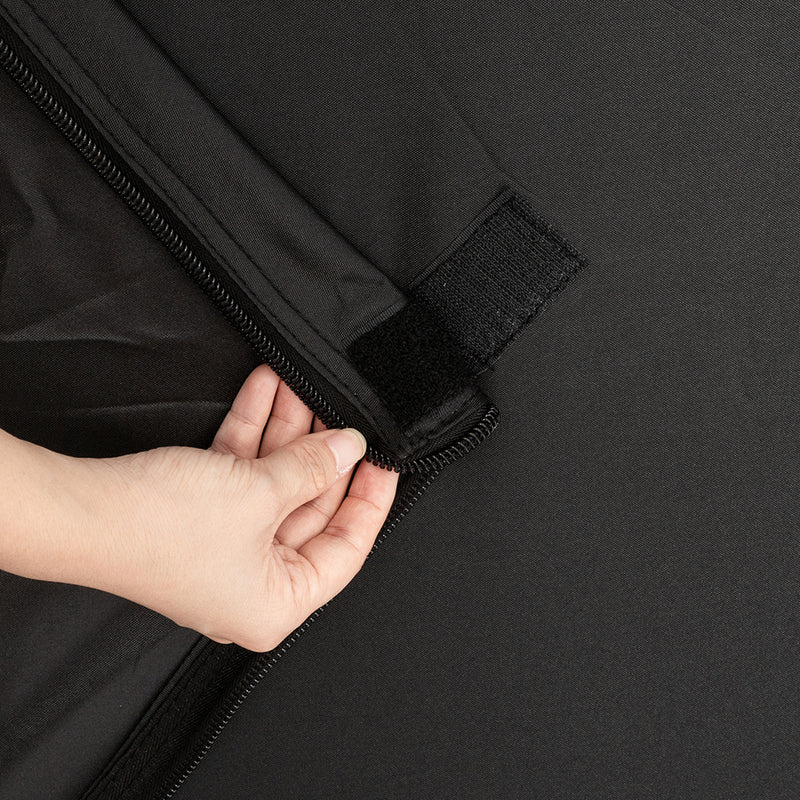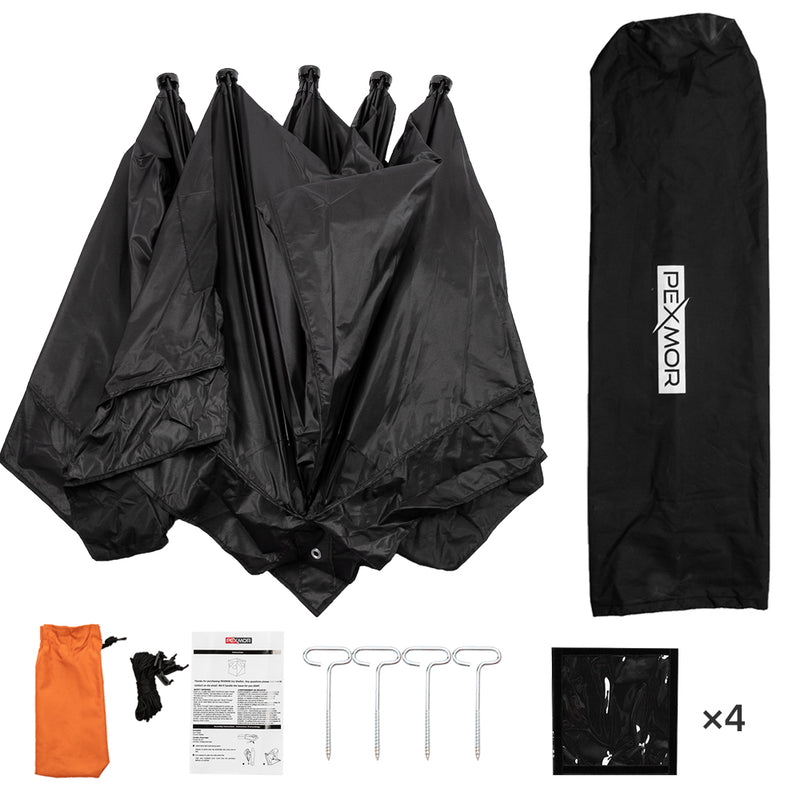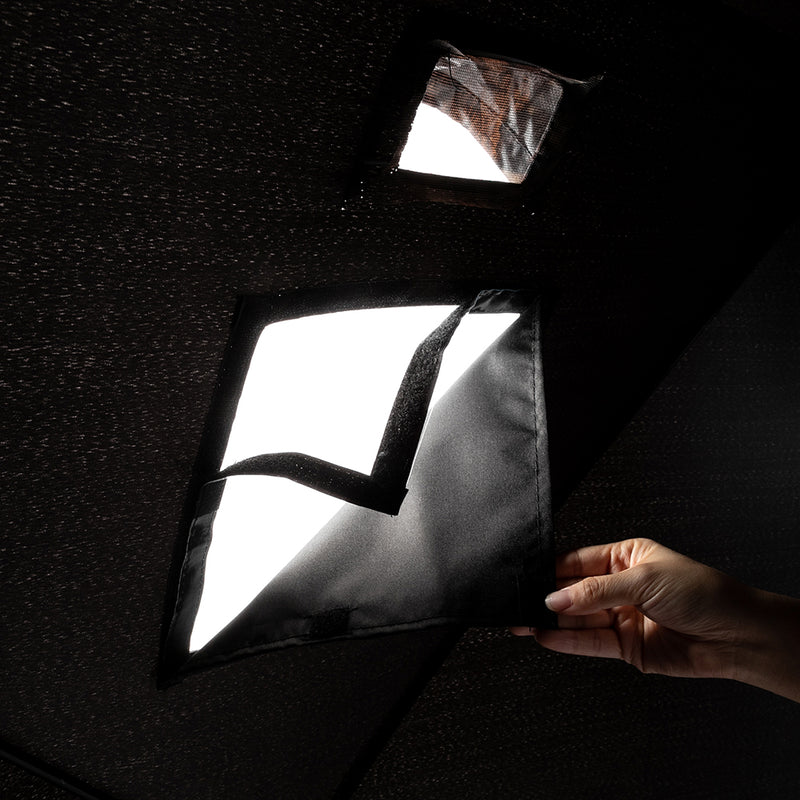 Introduction:
Ice fishing offers a host of interesting challenges to the keen angler, but battling freezing winds and frostbite is no fun at all. Thus a portable ice fishing shelter is a must. This pop-up one is relatively quick to erect, while providing excellent protection from biting winds. Besides, ice anchors included helps hold the shelter down securely, and pockets keep some of your gear inside.
Features:
1. QUICK SET UP & PUT DOWN: Pop-up design takes less than 2 minutes even when alone. Capacity: enough room for up to 2-3 person. Dimension: L 58x W 58x H 65 inch. Please kindly note that height of 65'' may be a little hard for tall man to stand in, but there's no problem with sitting in.
2. PORTABLE: It's lightweight and comes with a carrying bag making it easy to pack and carry around. Length of bag: 44 inch.
3. WELL VENTILATED & KEEP COLD OUT: There're two ventilation holes and four detachable windows for aeration. Also you could use the transparent windows to keep inside warm and enough light. Made of tough 300D oxford fabric, the tent is waterproof and minus 22℉ frost resistance. Each features a pocket to store personal gears.
4. STABLE: Made of solid glass fiber rod and equipped with anchors, it secures the stability.
Specification:
Color: Black
Dimension: L 58x W 58x H 65 inch.
Capacity: 2-3 person.
Weight: 15 pounds.
Number of door: 1.
Number of windows: 4.
What You Get:
1 x Ice Fish Shelter
1 x Carrying Backpack
4 x Removable Windows
4 x Ground Stakes
4 x Guy Ropes
1 x Small Storage Bag for Stakes
1 x English Manual
Good product
Easy to set once youve done it a couple times,, very sturdy, o set it up on my deck as a cigar room in the winter and it stayed out with 45 mph gust. Hold the heat inside the tent pretty good. Id buy again
Great Value
It's huge inside! I intend to run a wood stove in mine. The window ports easily allow pass through of a stove pipe. I can fashion my own wall plate to pass through with heavy aluminum cooking sheets. It's not an insulated shelter and it's huge inside. The vents are always open so heat escapes fast is my only criticism. So cover the vents with a piece of duct tape and stop crying. Small portable propane heater was challenged with the 4 open vents. 4 vents. 6 windows. Plenty of ventilation when you need it. Close them when you don't.
Very good size for what I need.
This item would be perfect for multiple people I've fishing.
Great so far
This has handled some major wind and has been great.
This is Great
This Is great. Very easy to set up A lot of room.very well made .eazy to take down.great Value for my money. Well gotta stop talking I'm going ice fishing