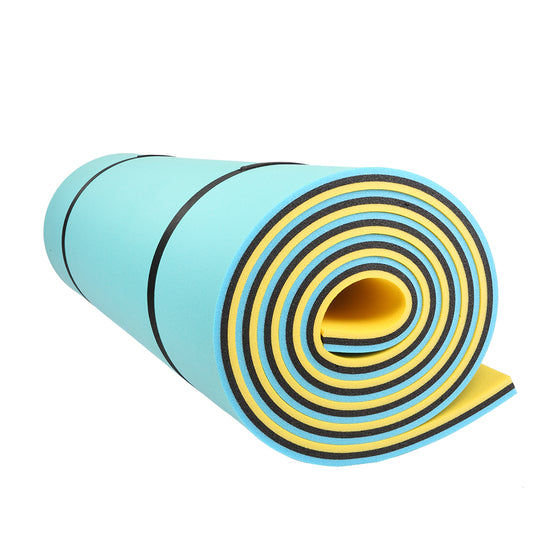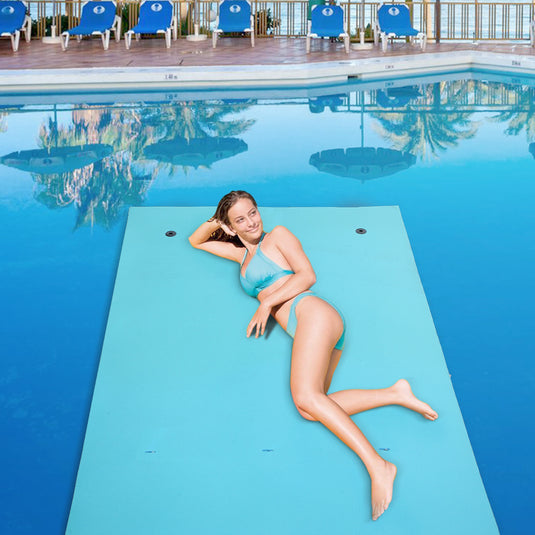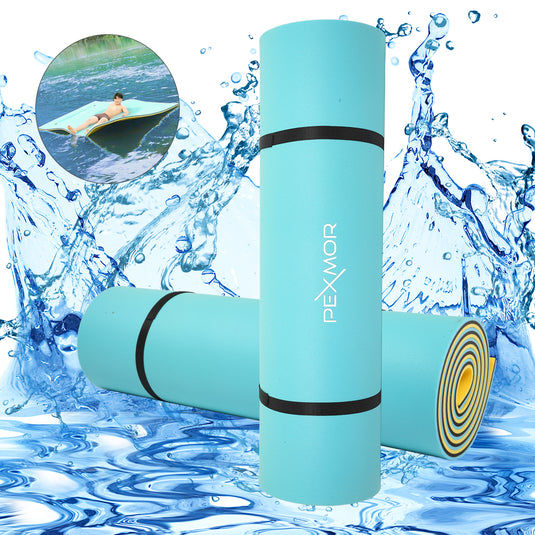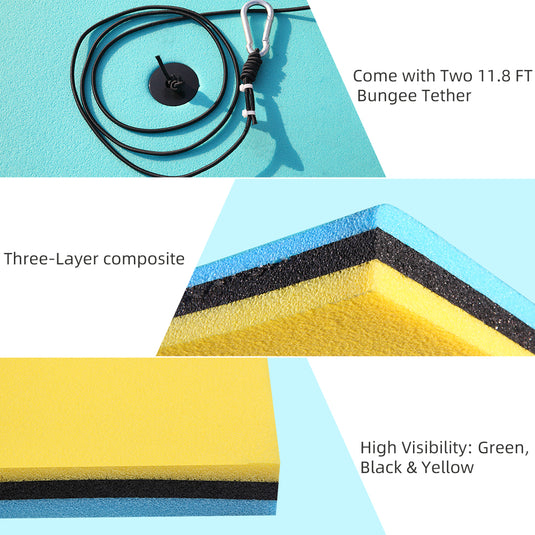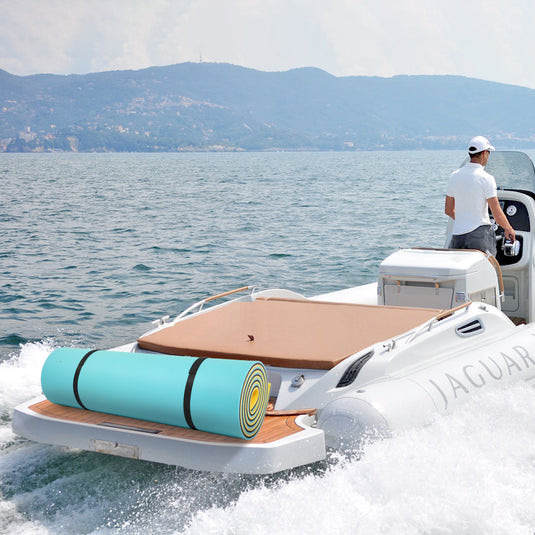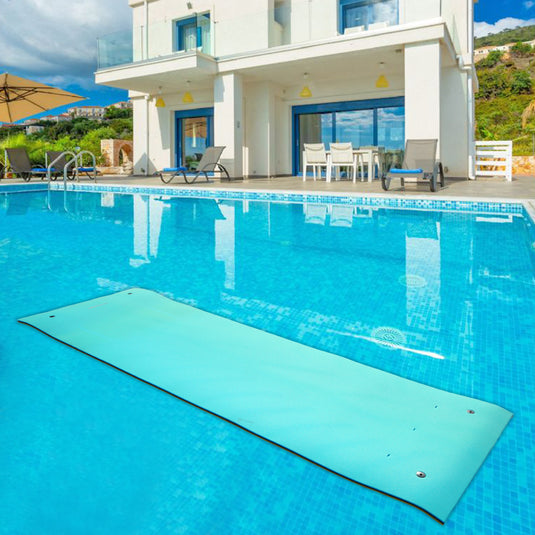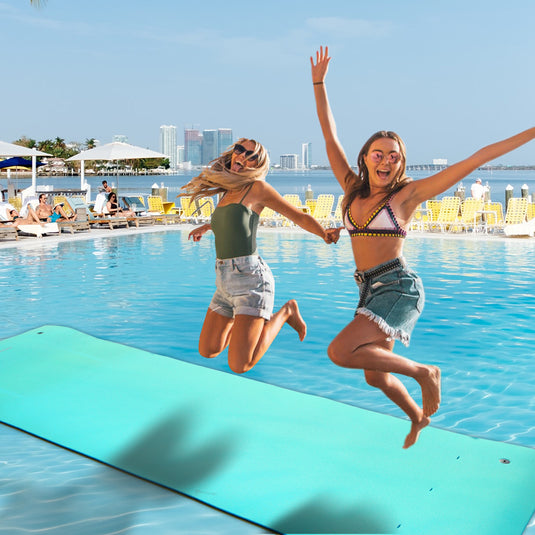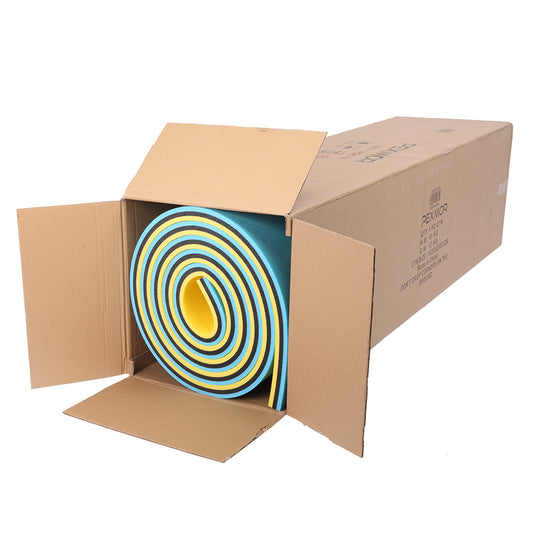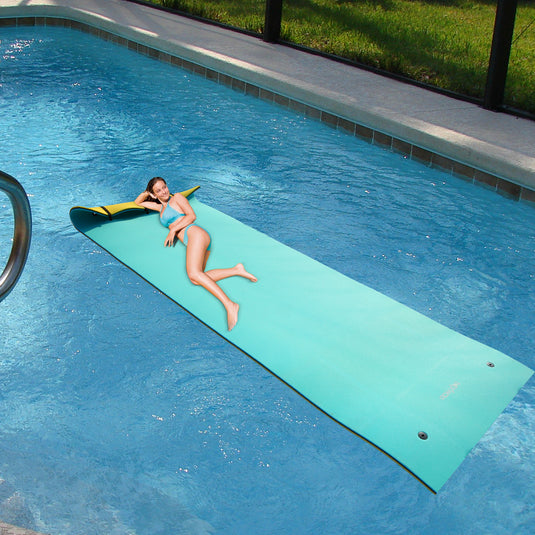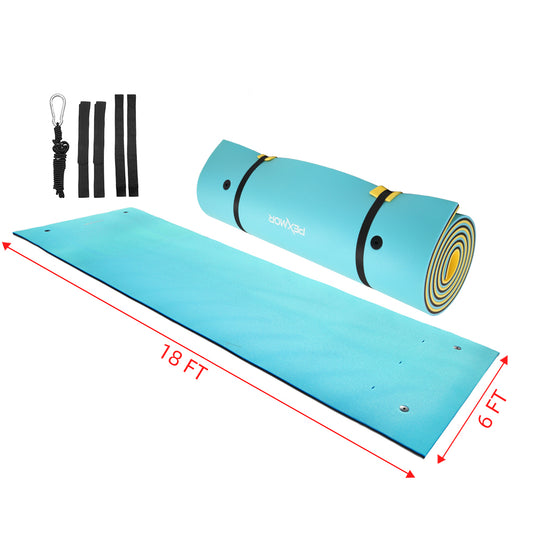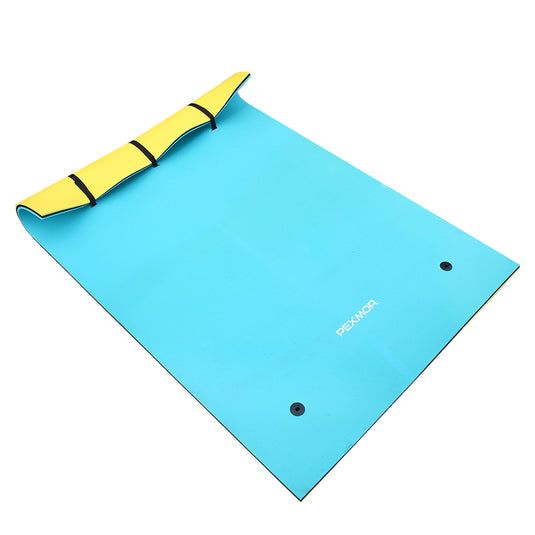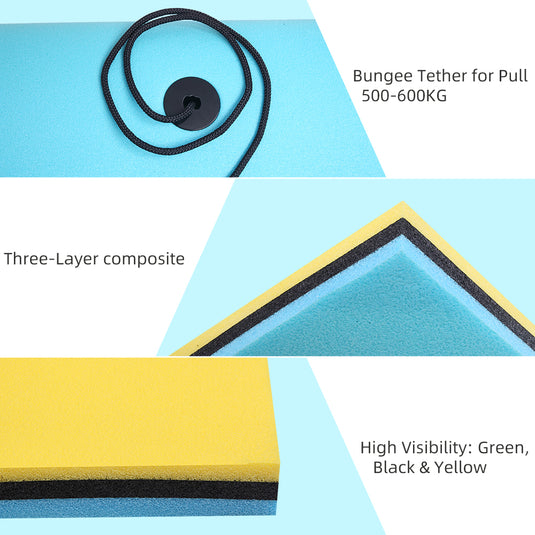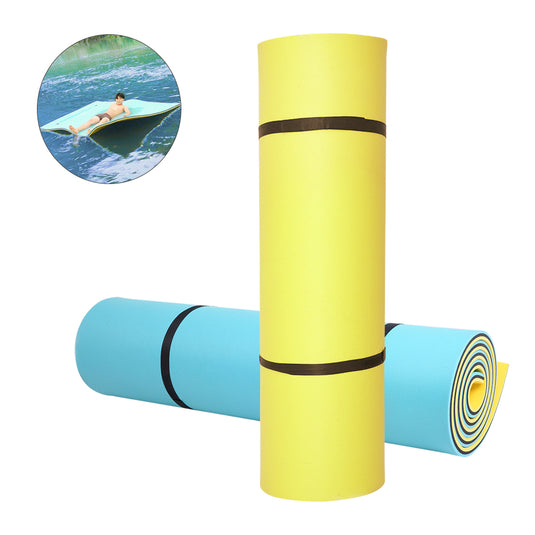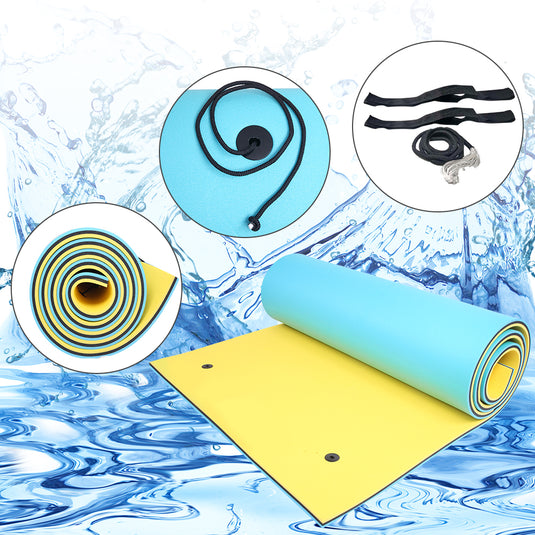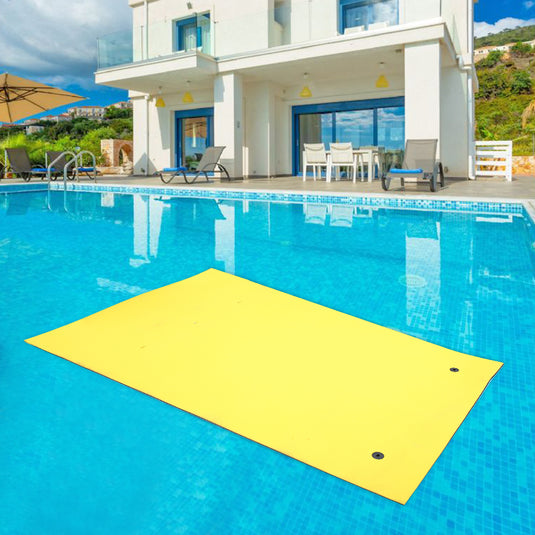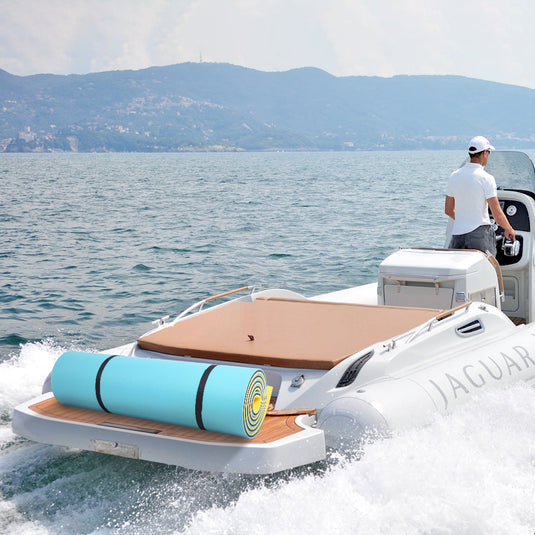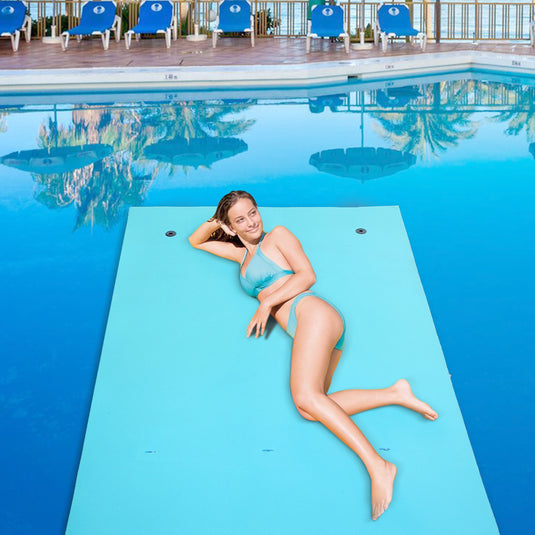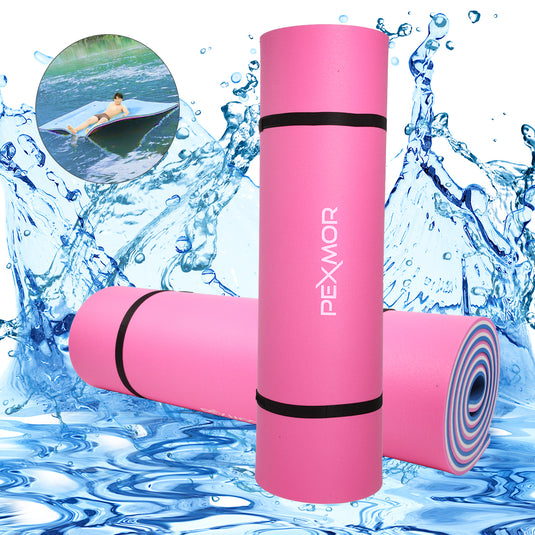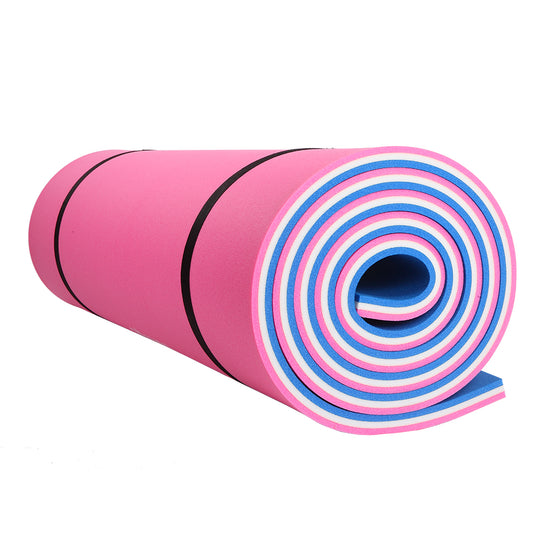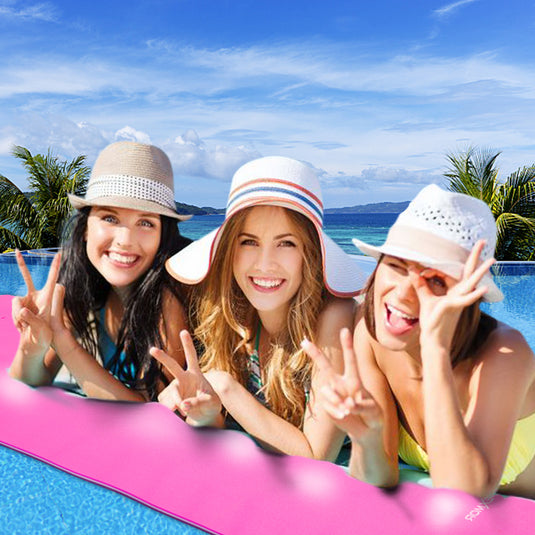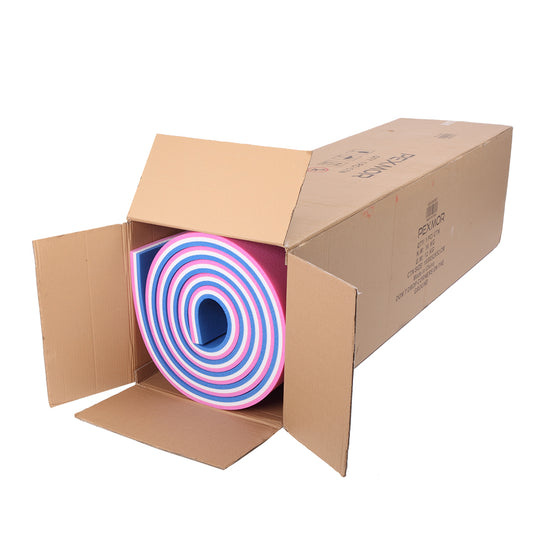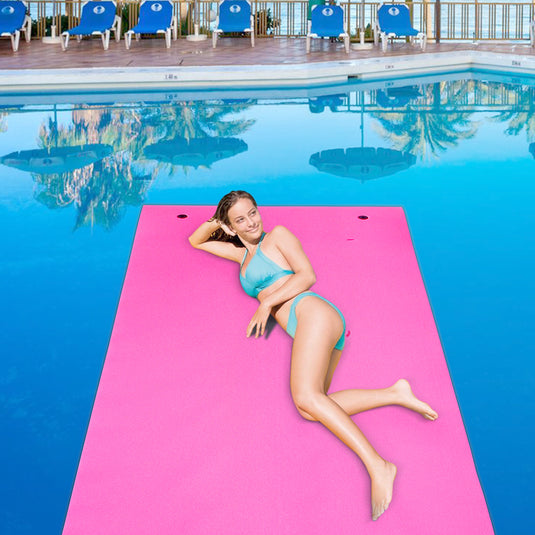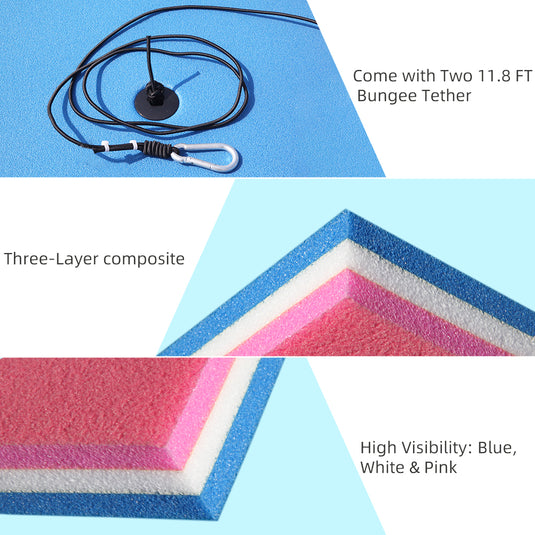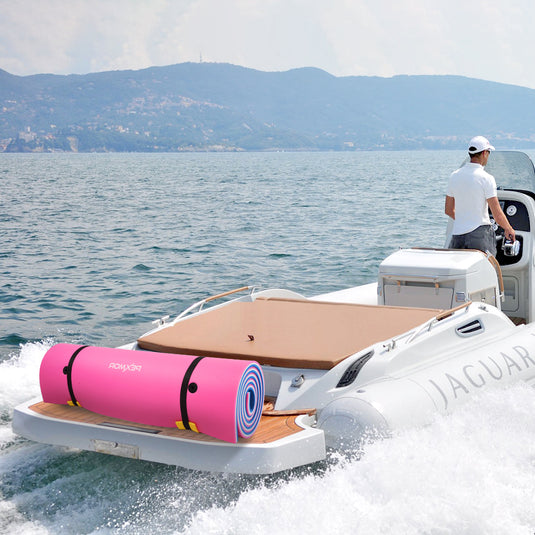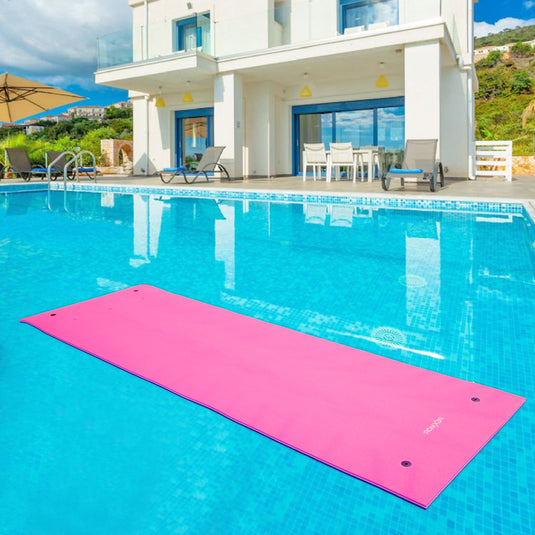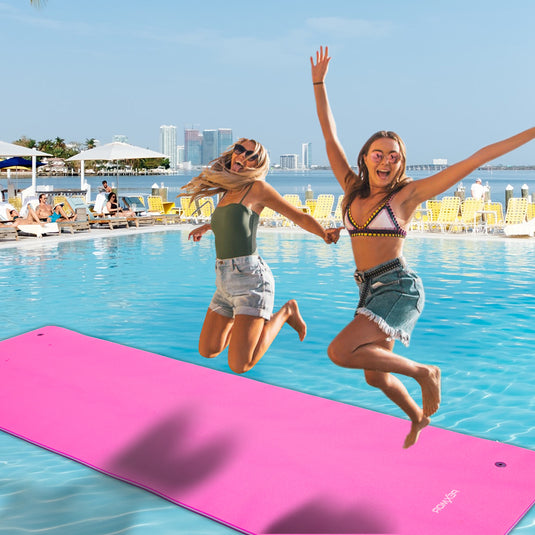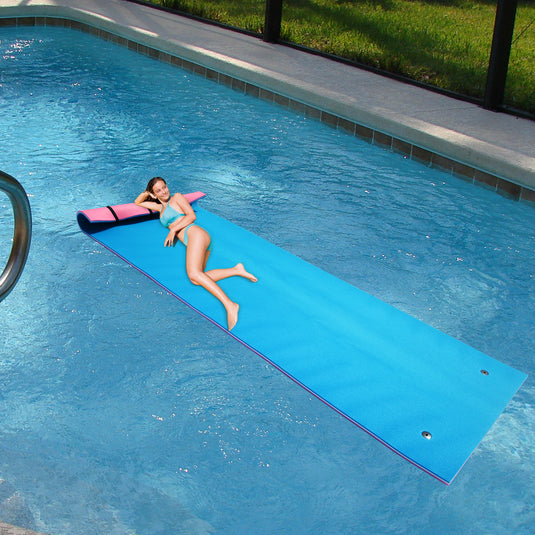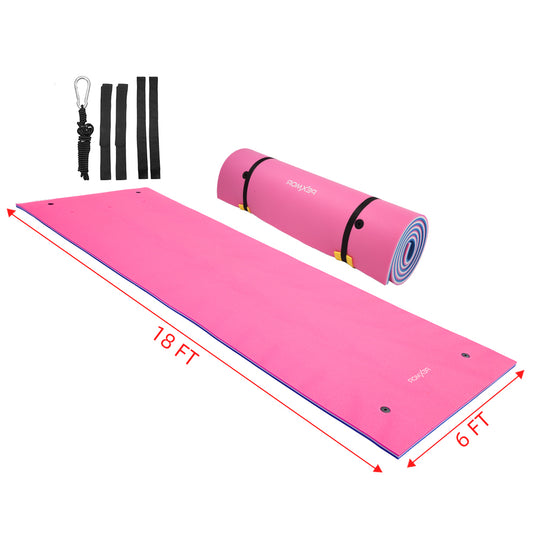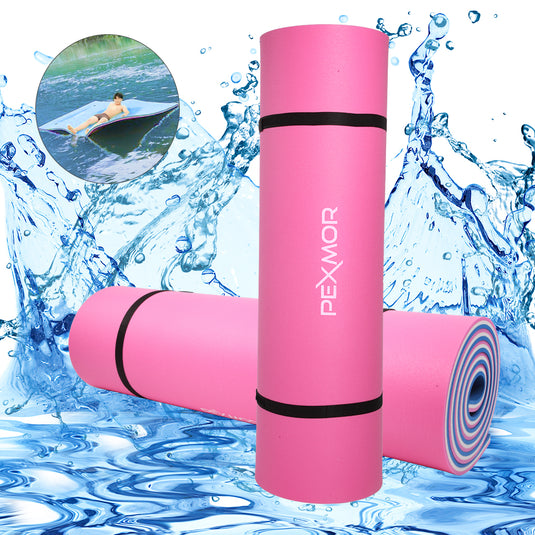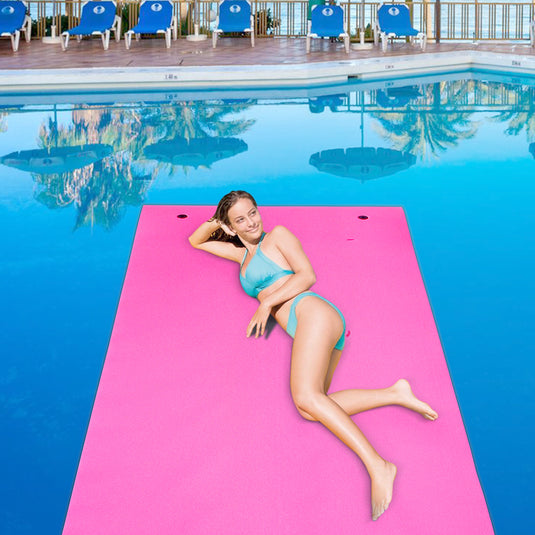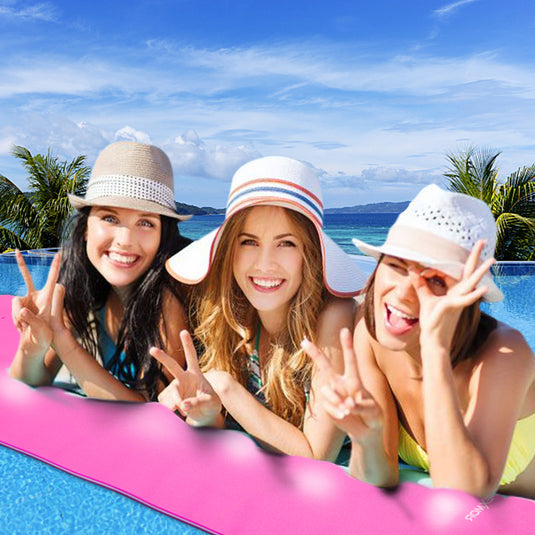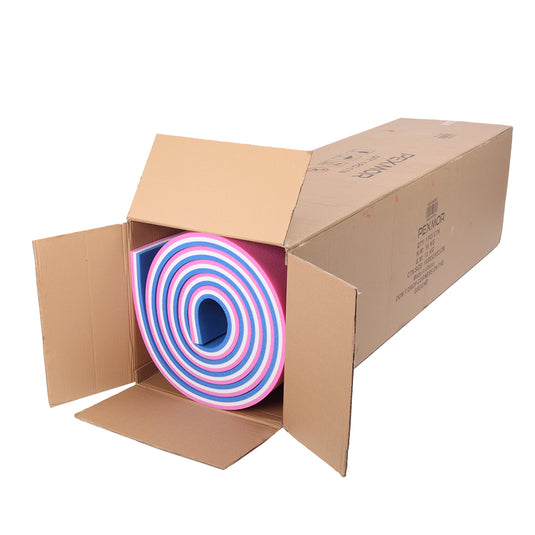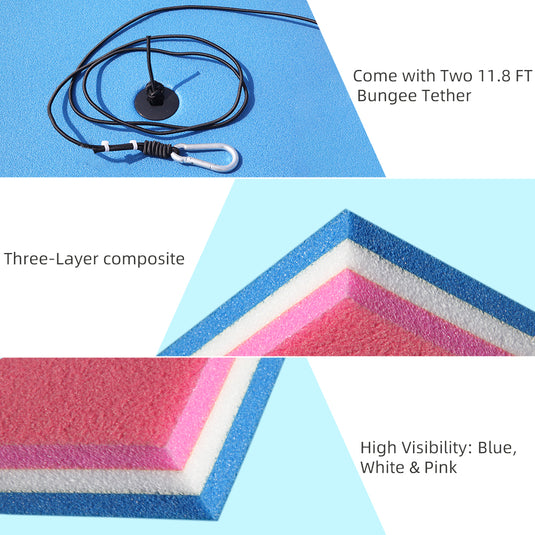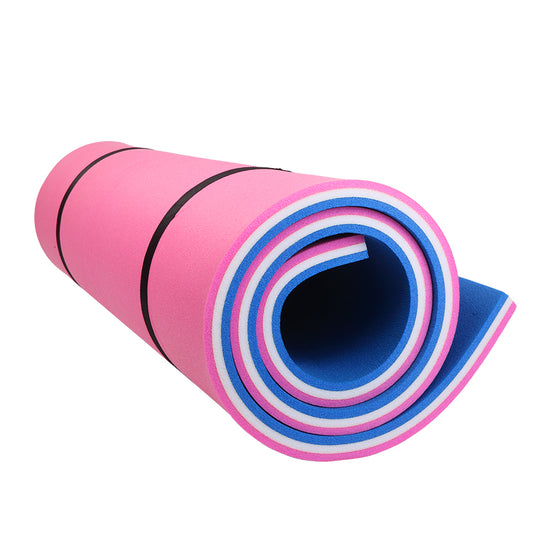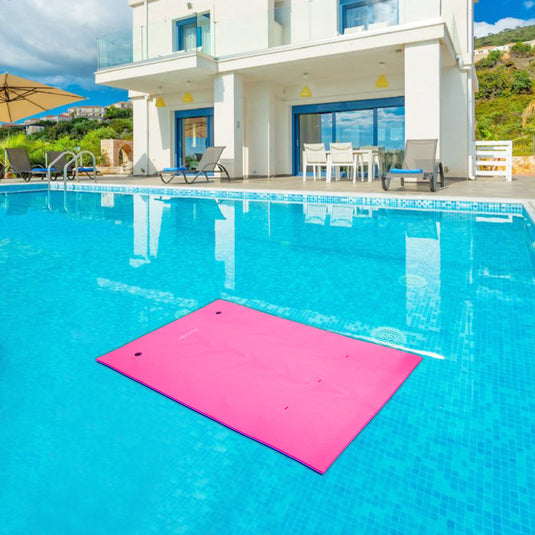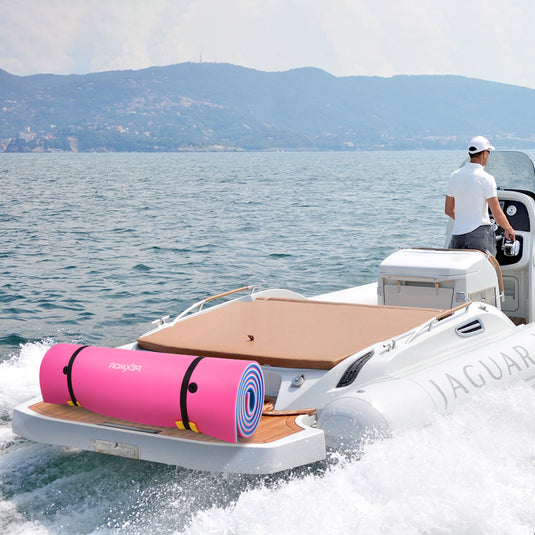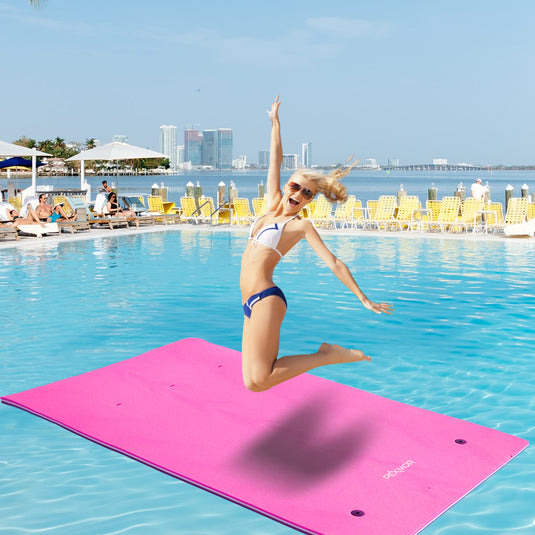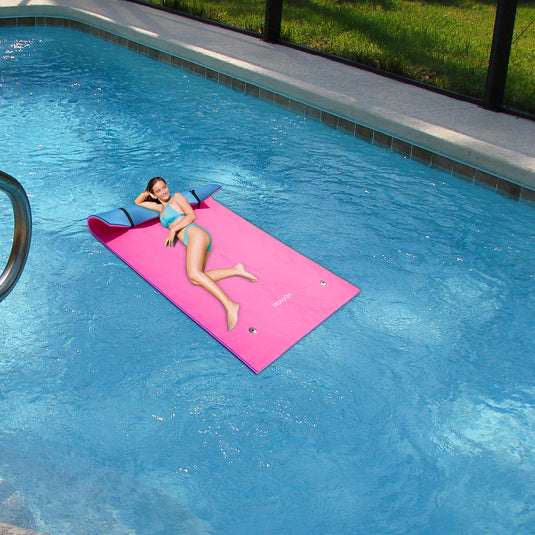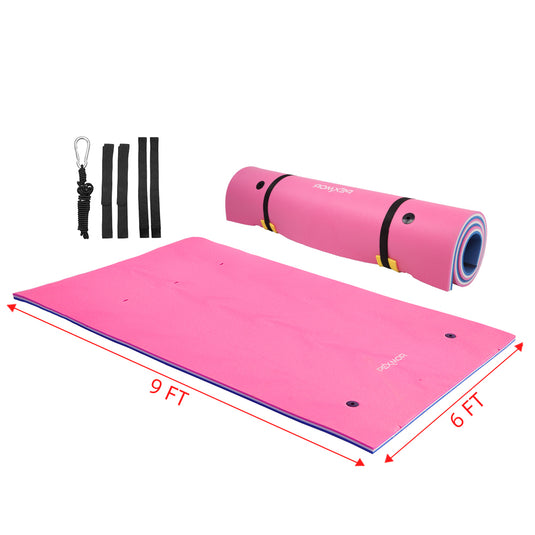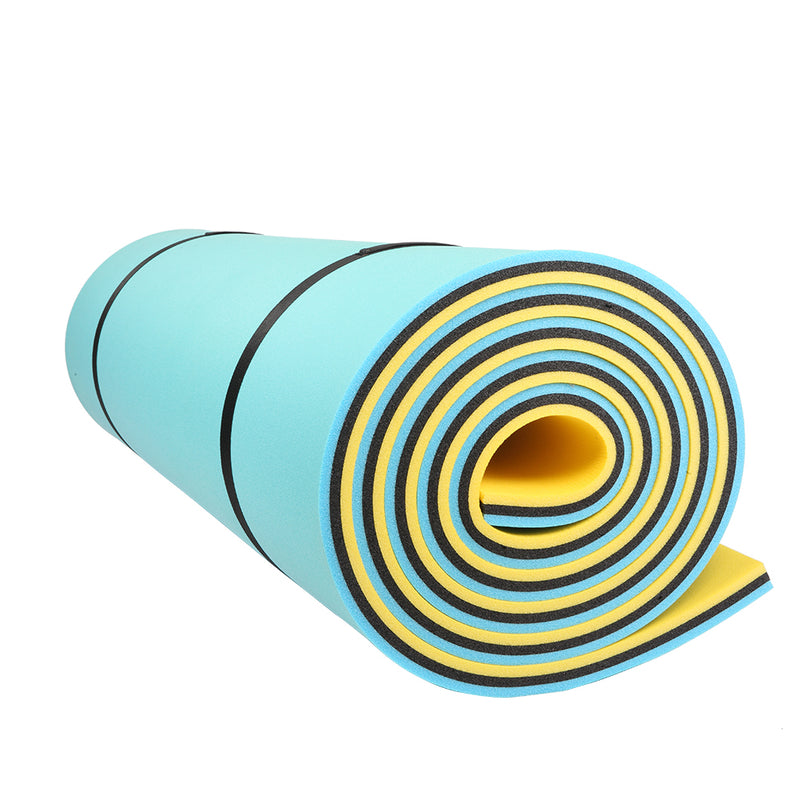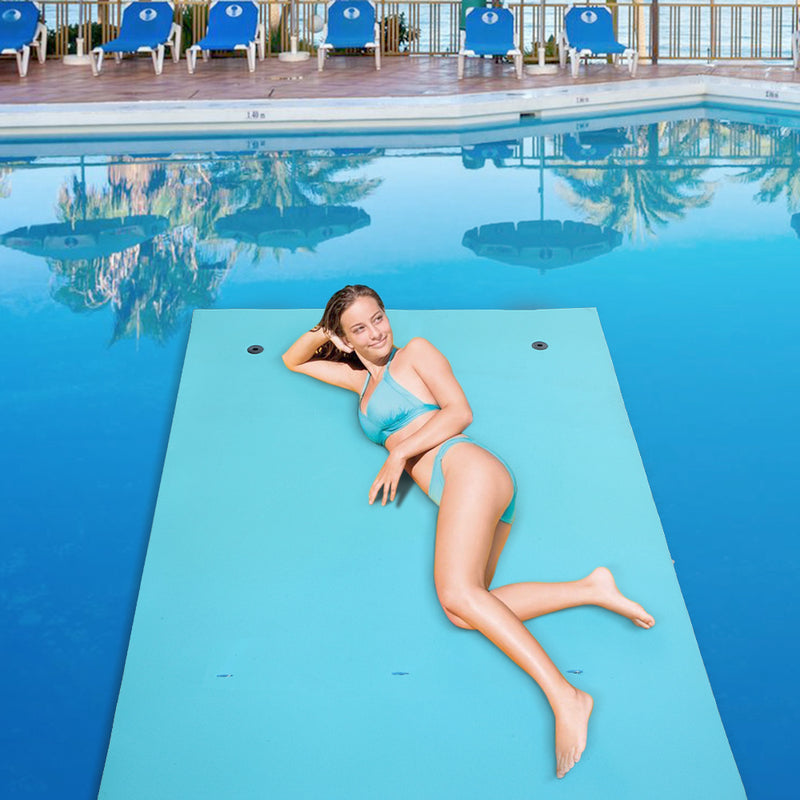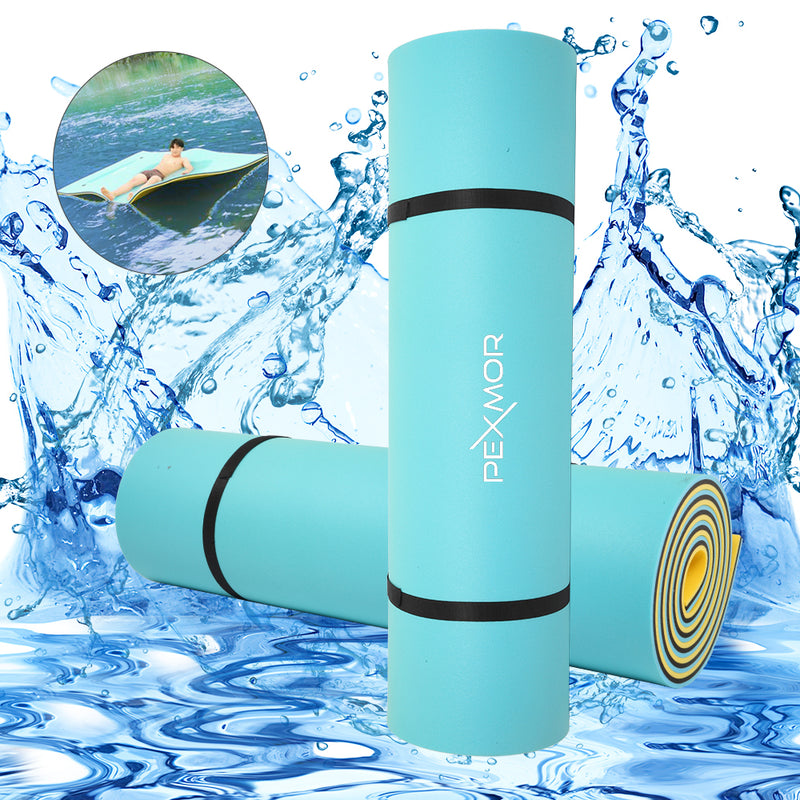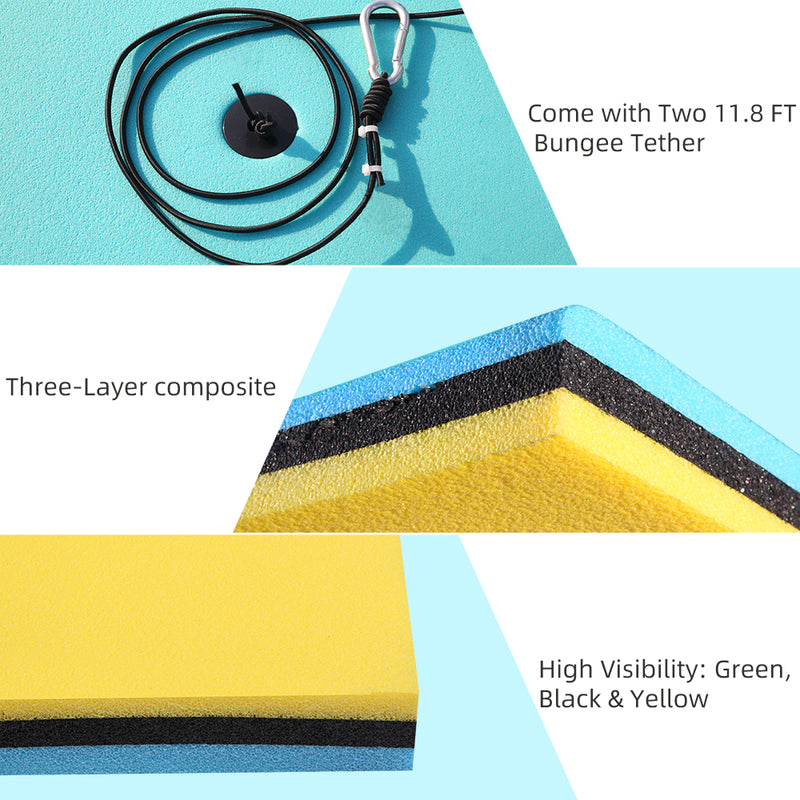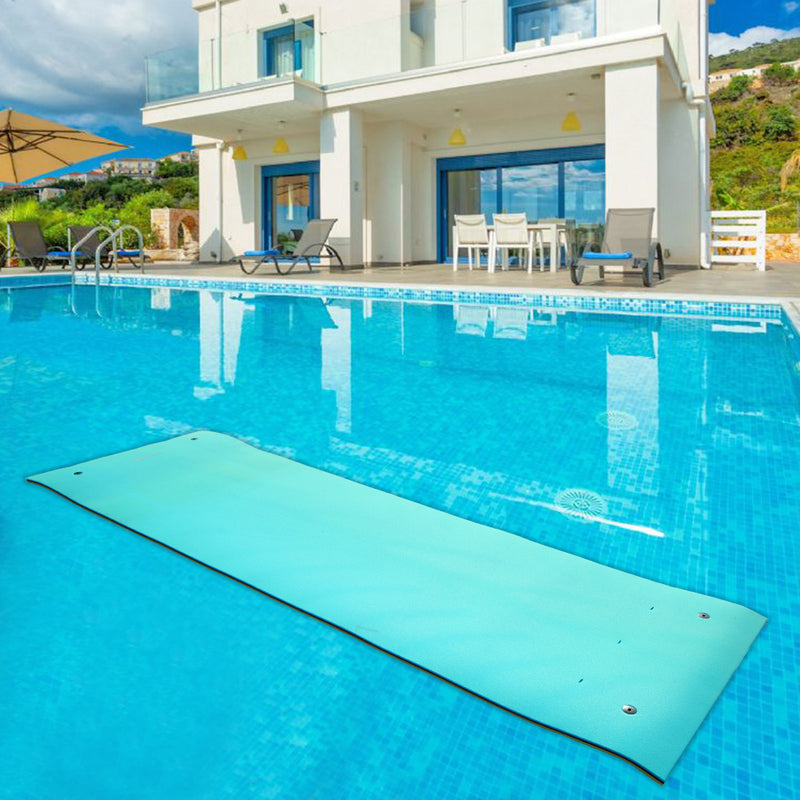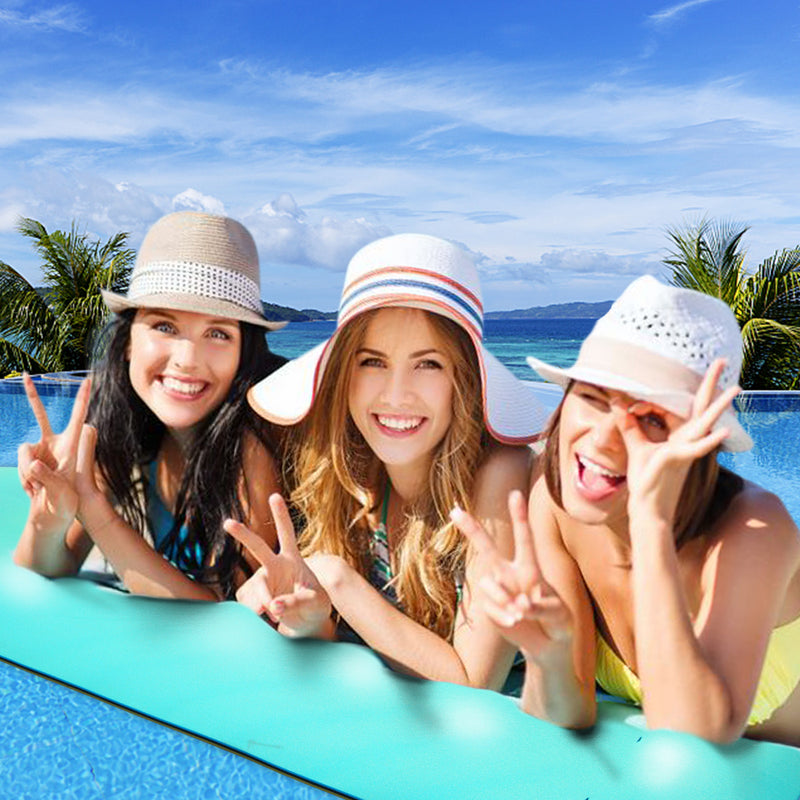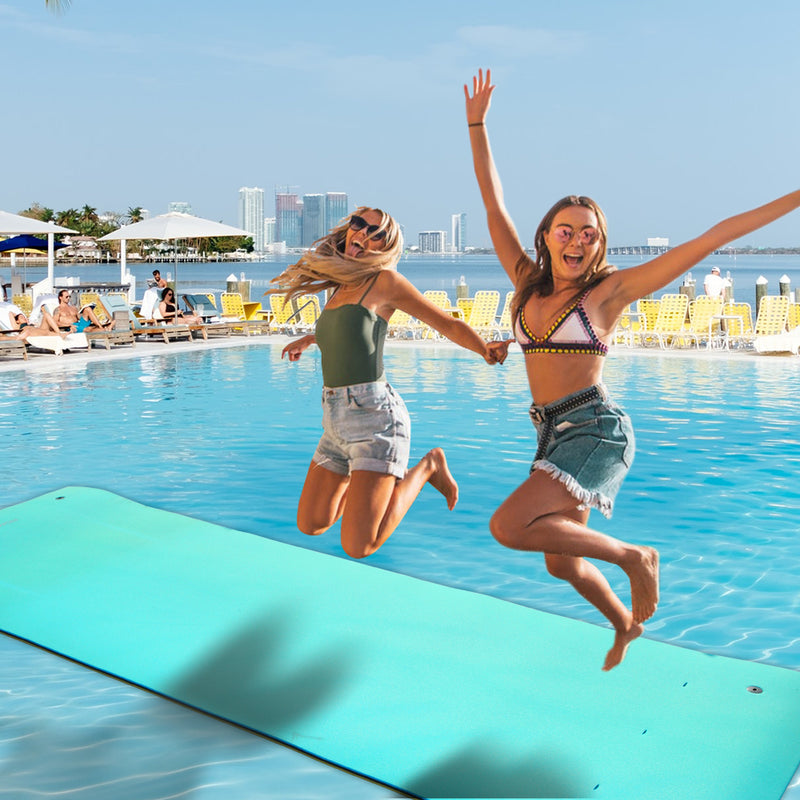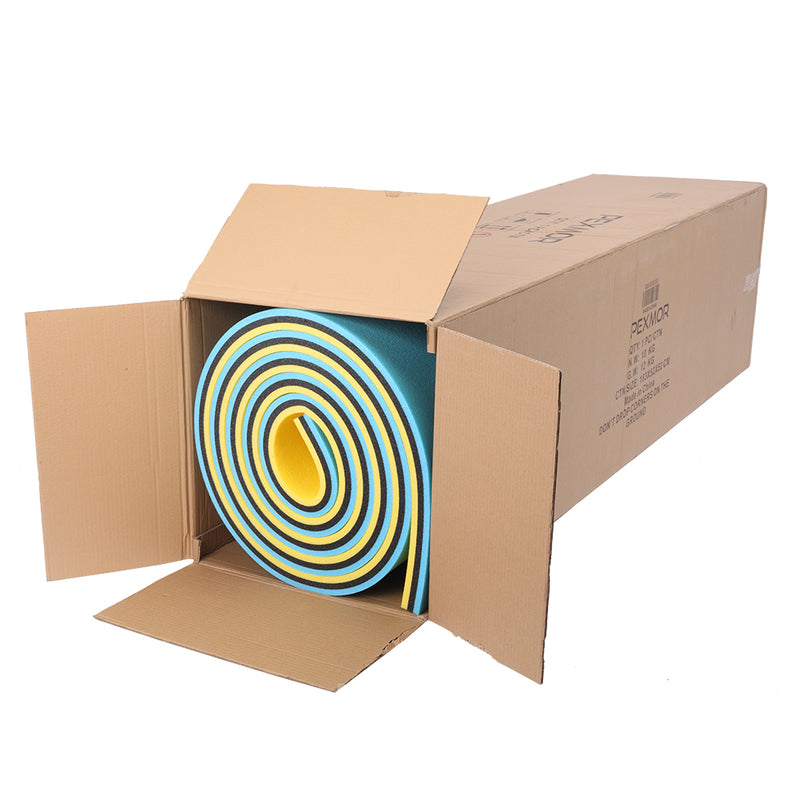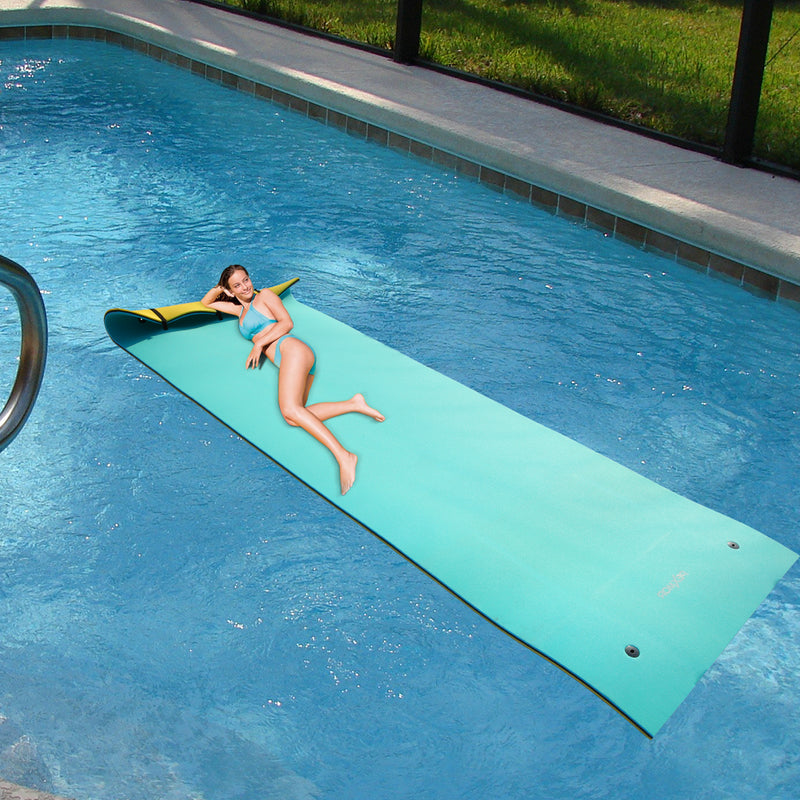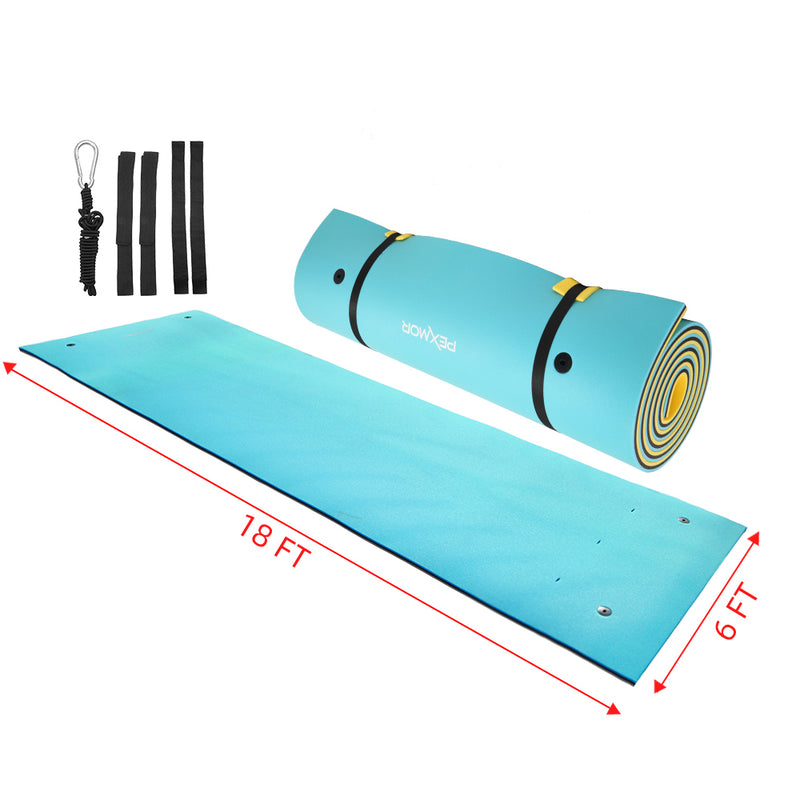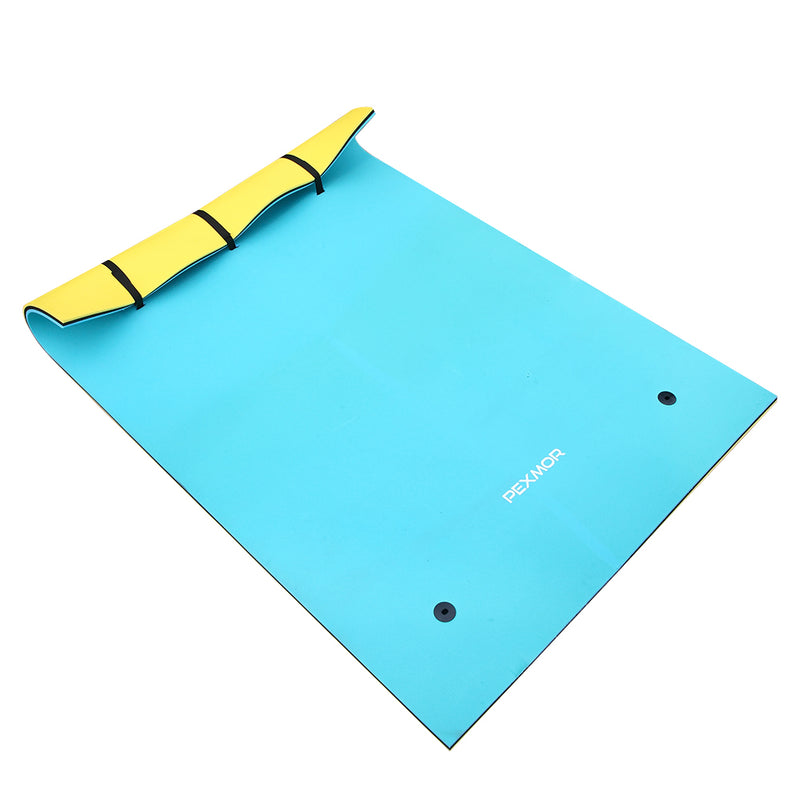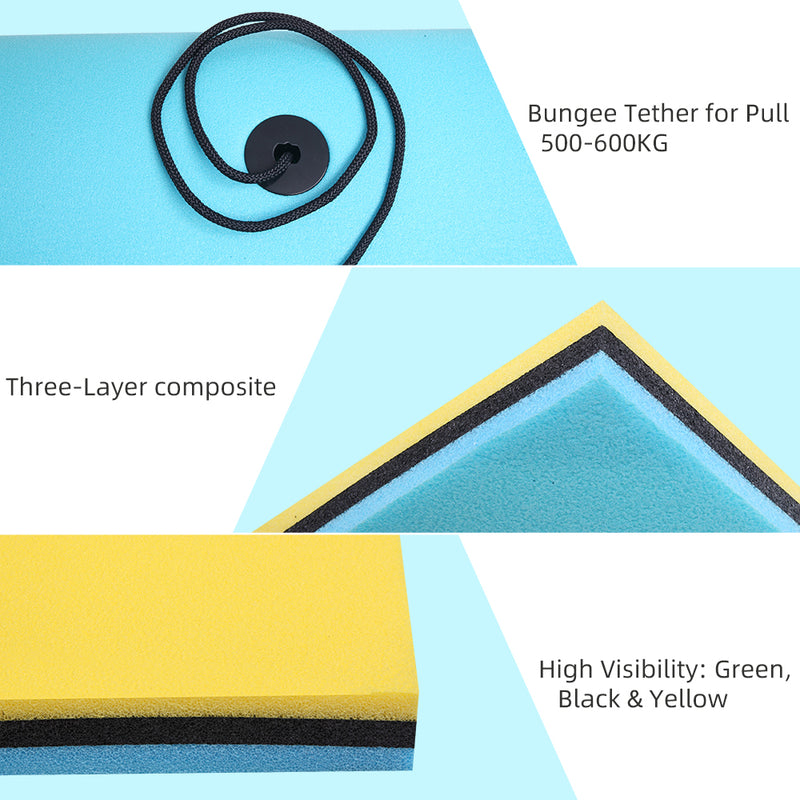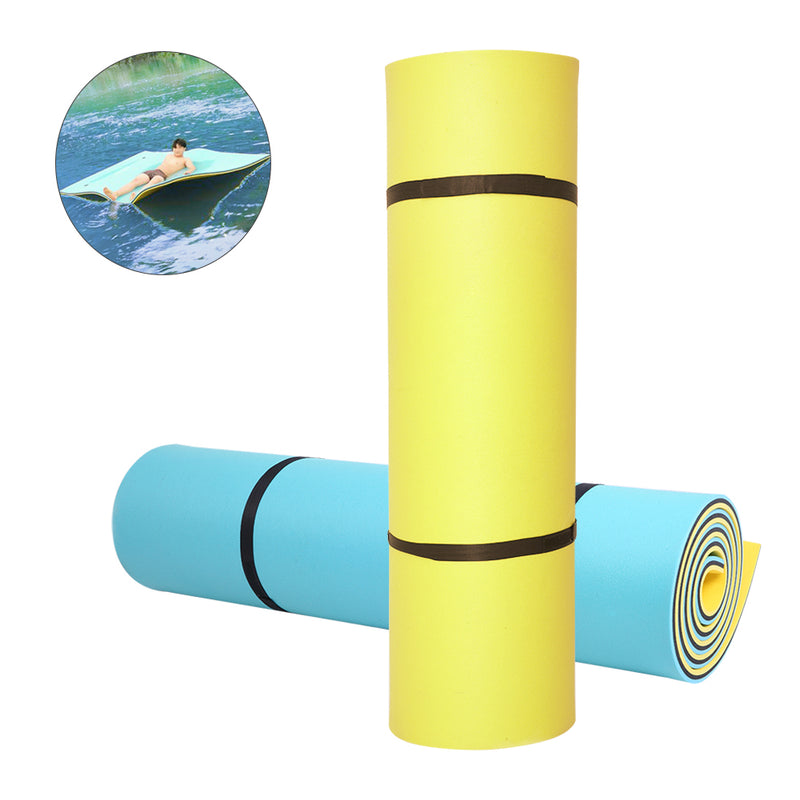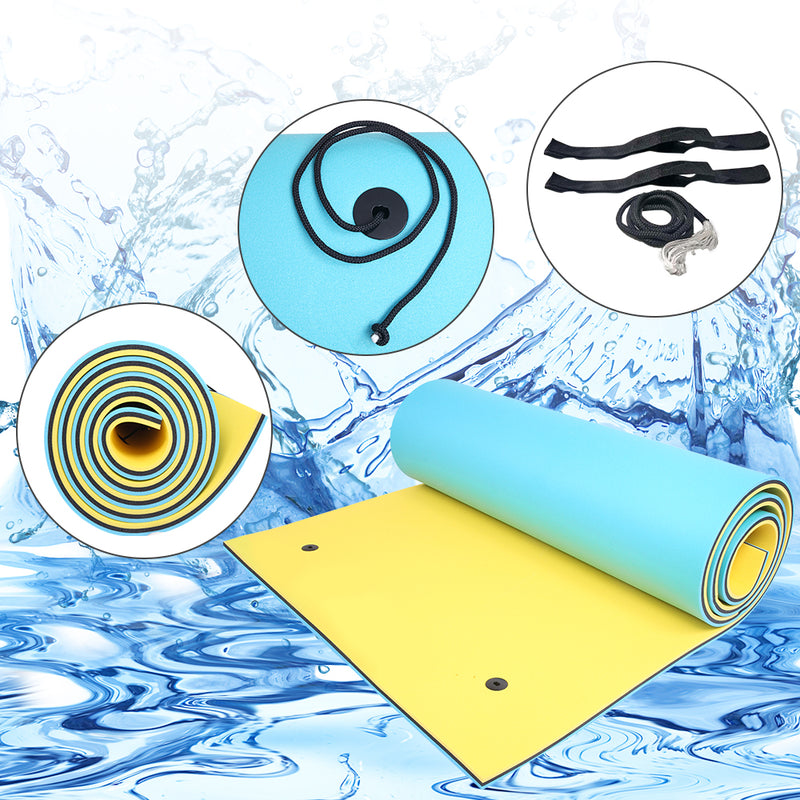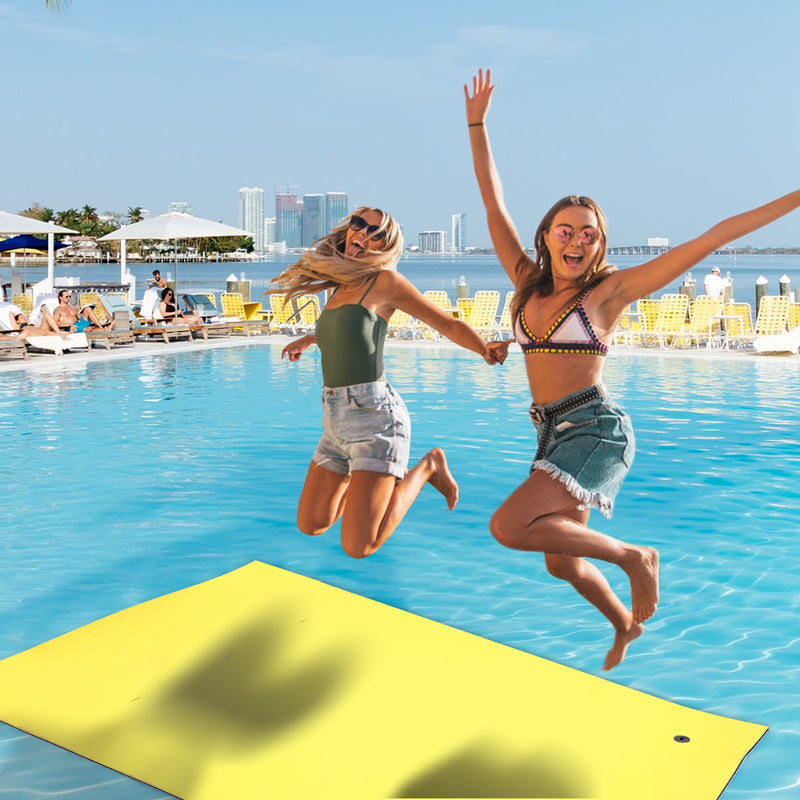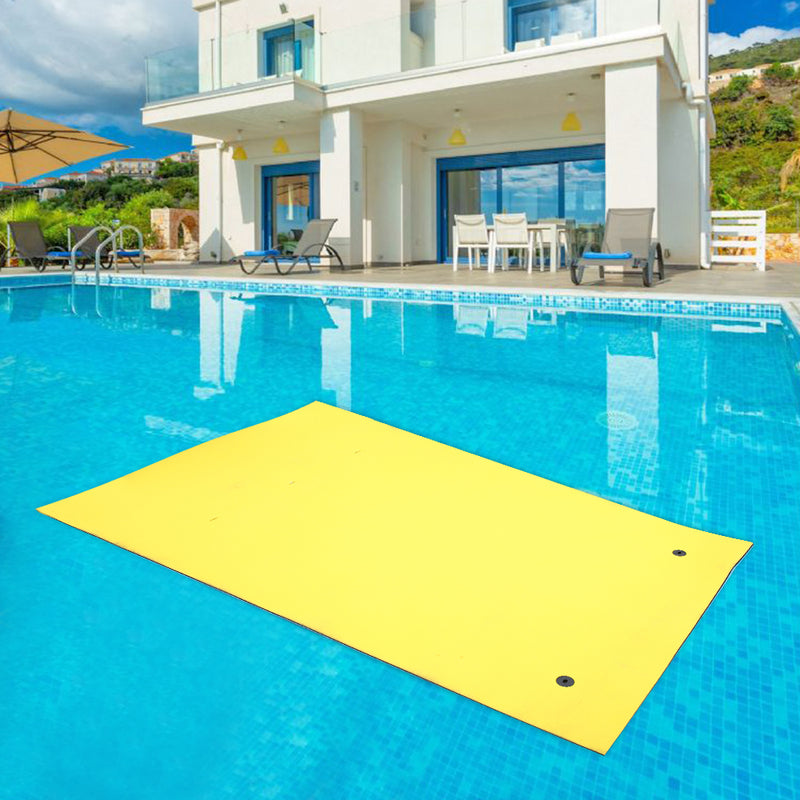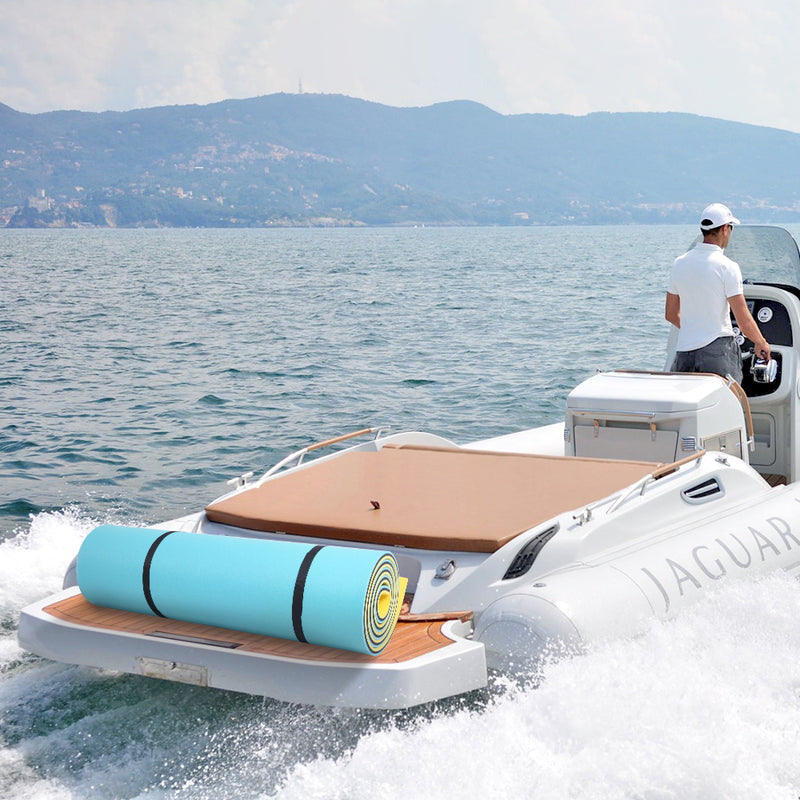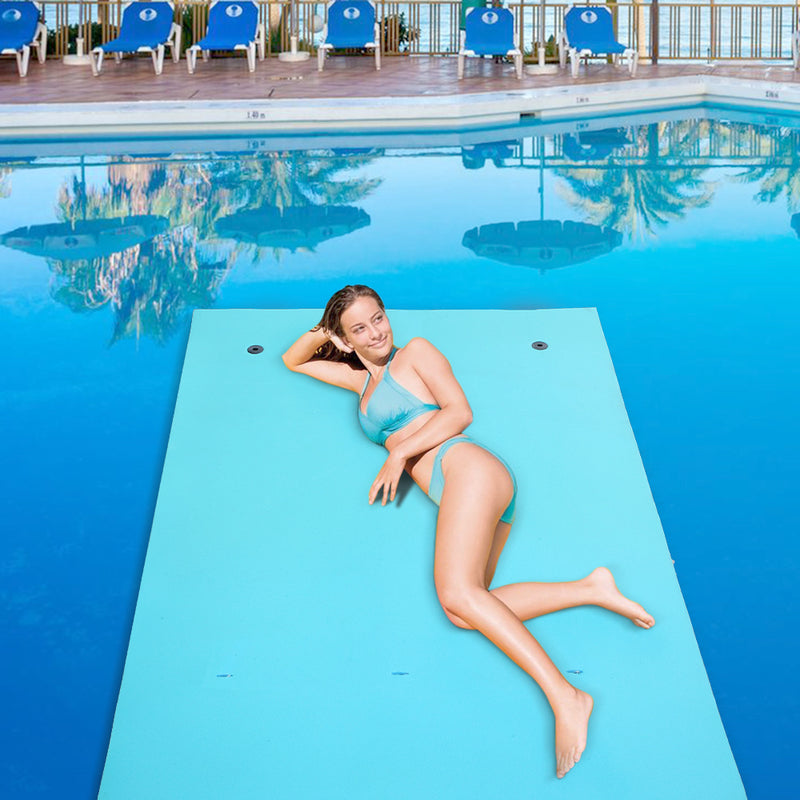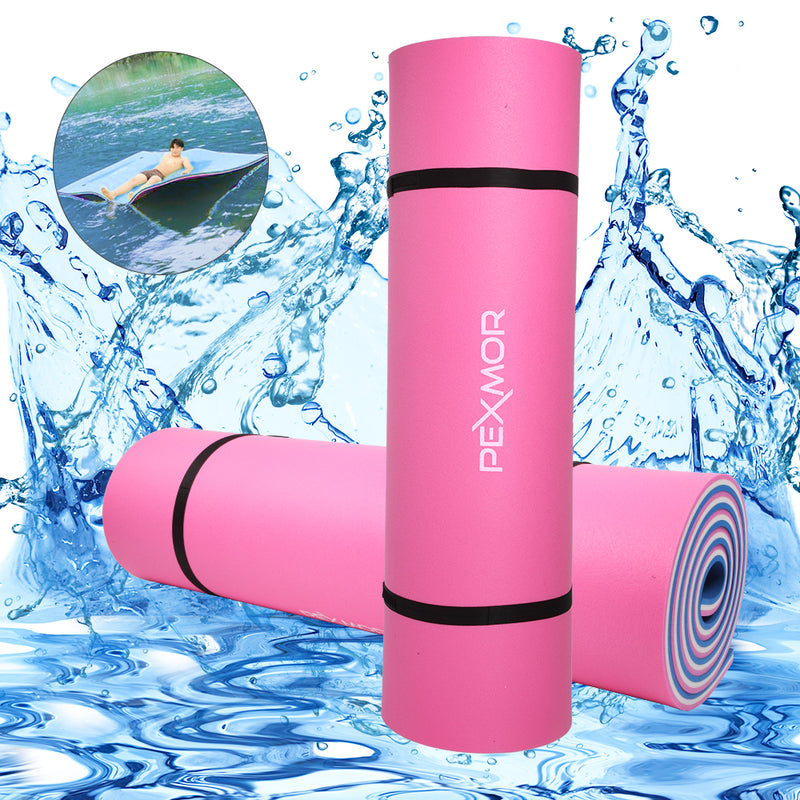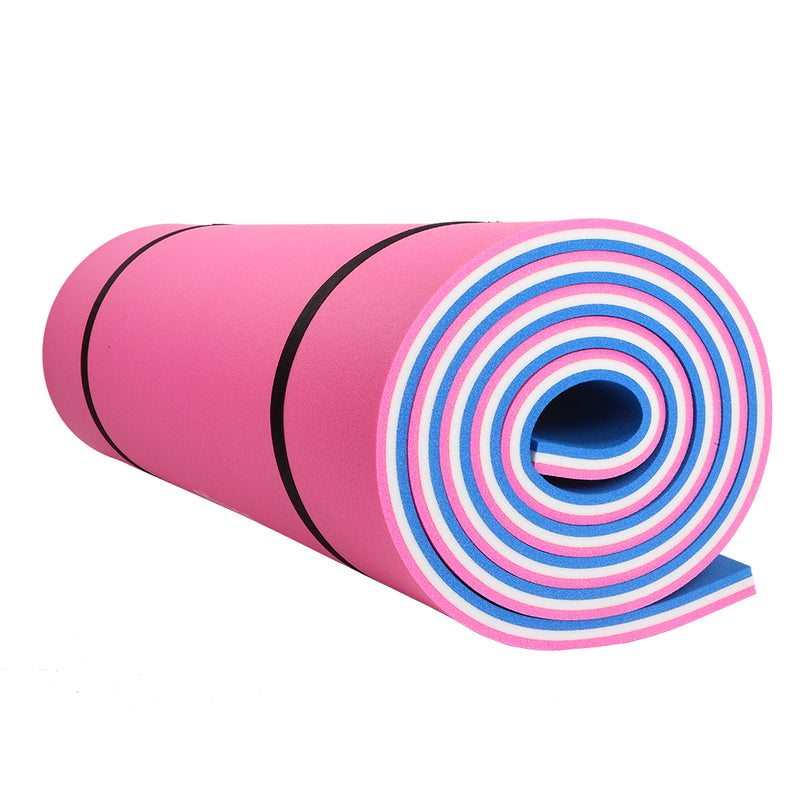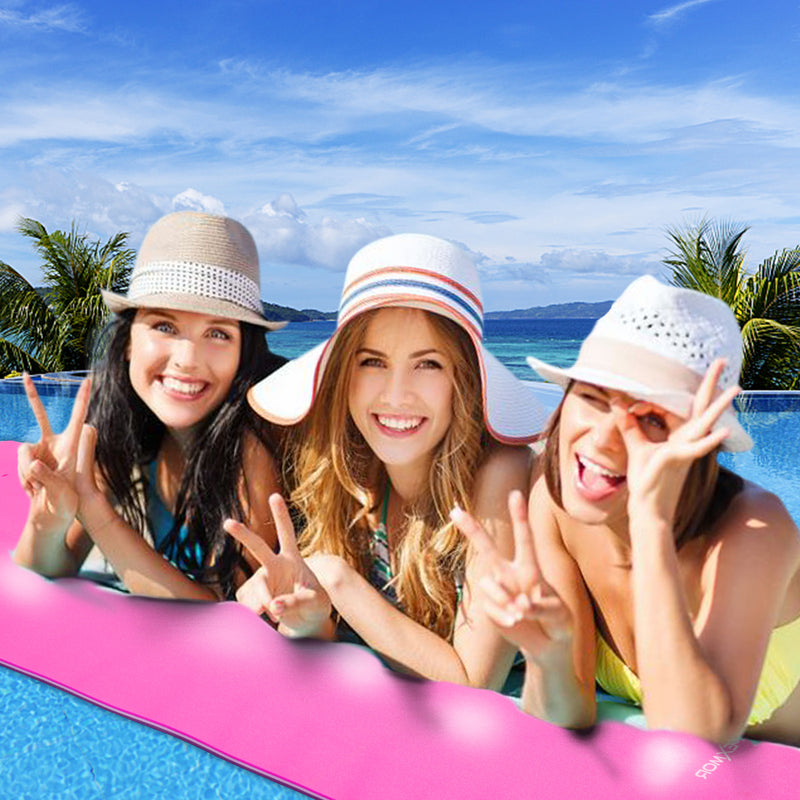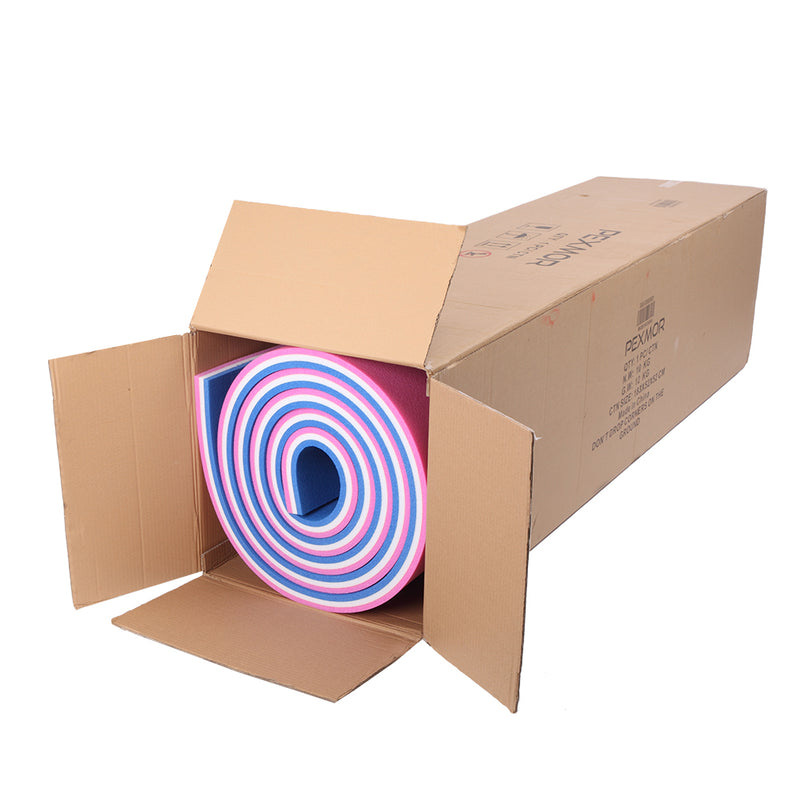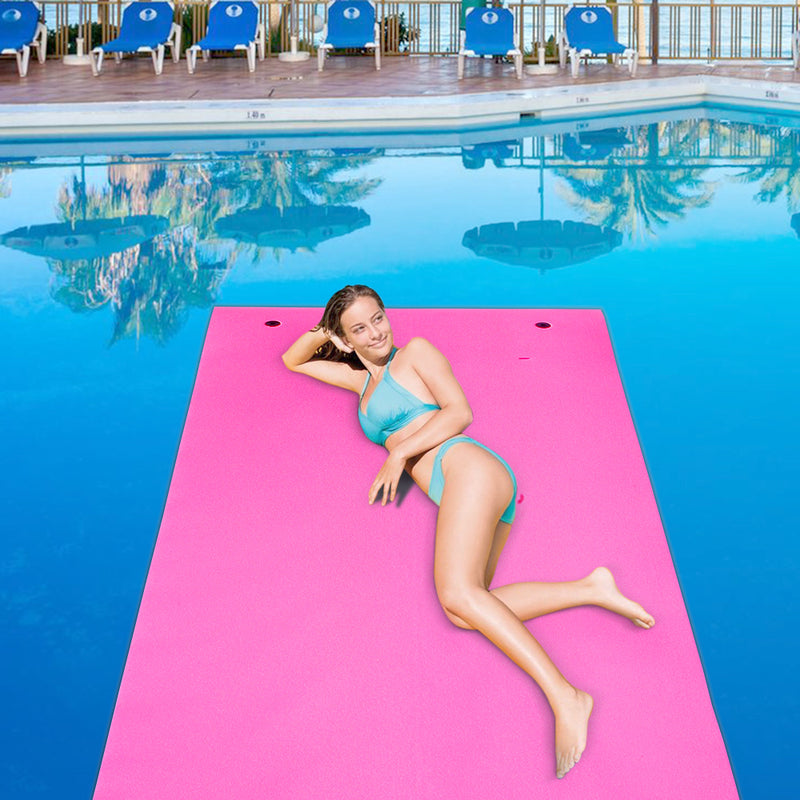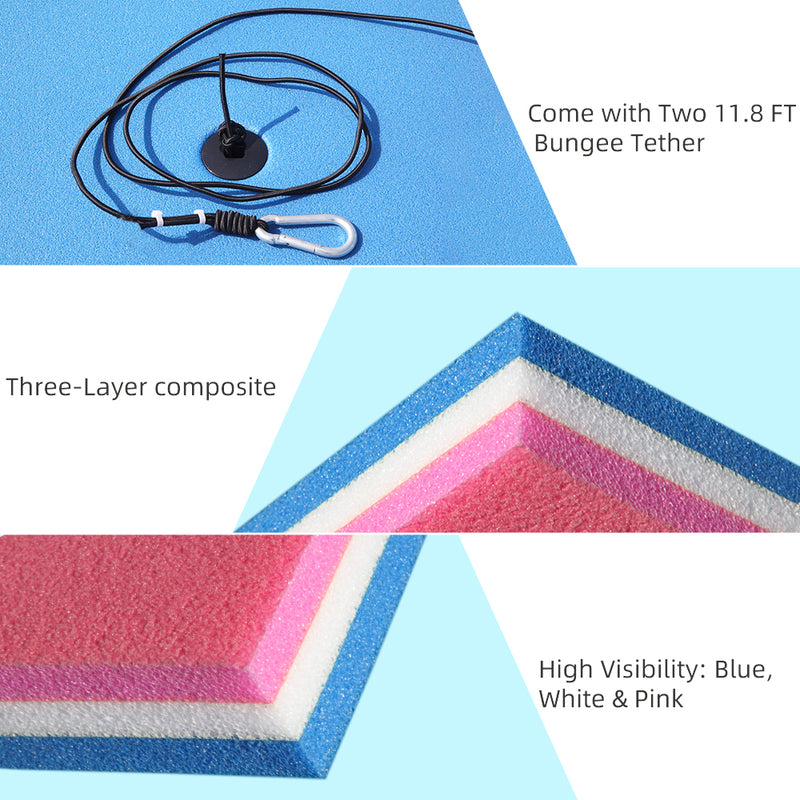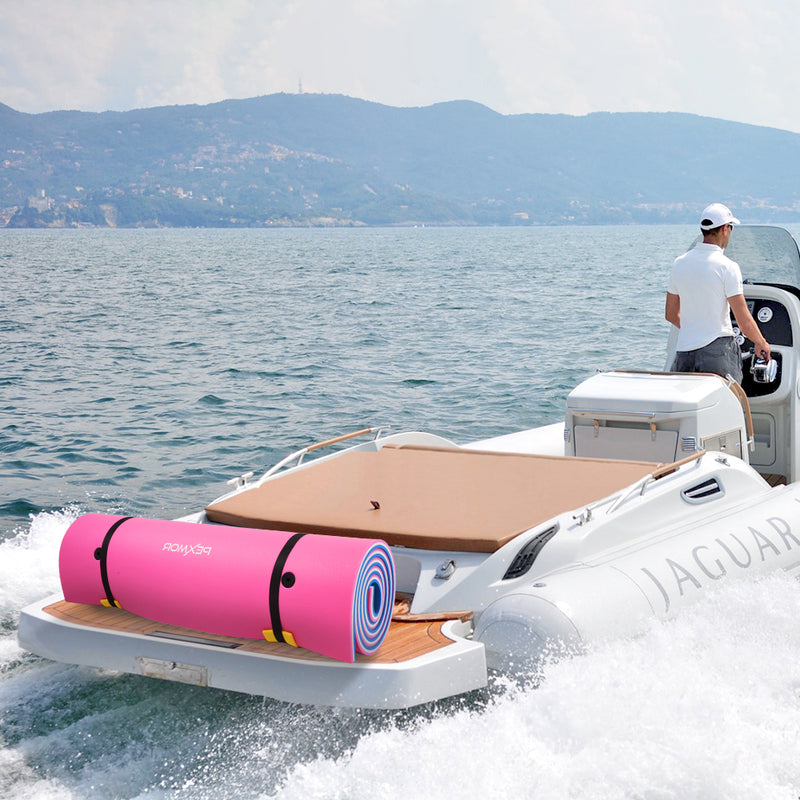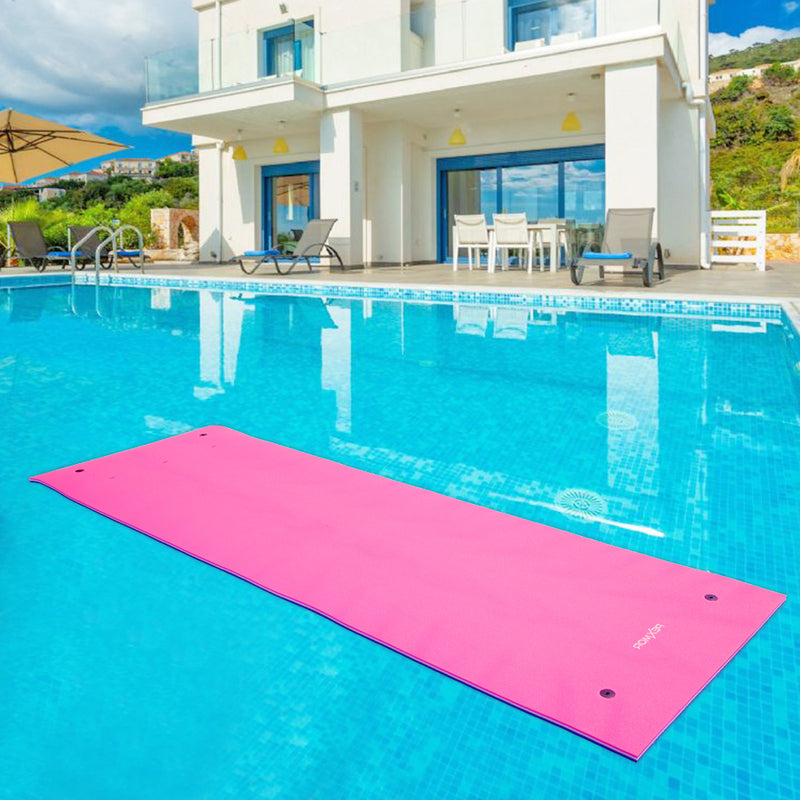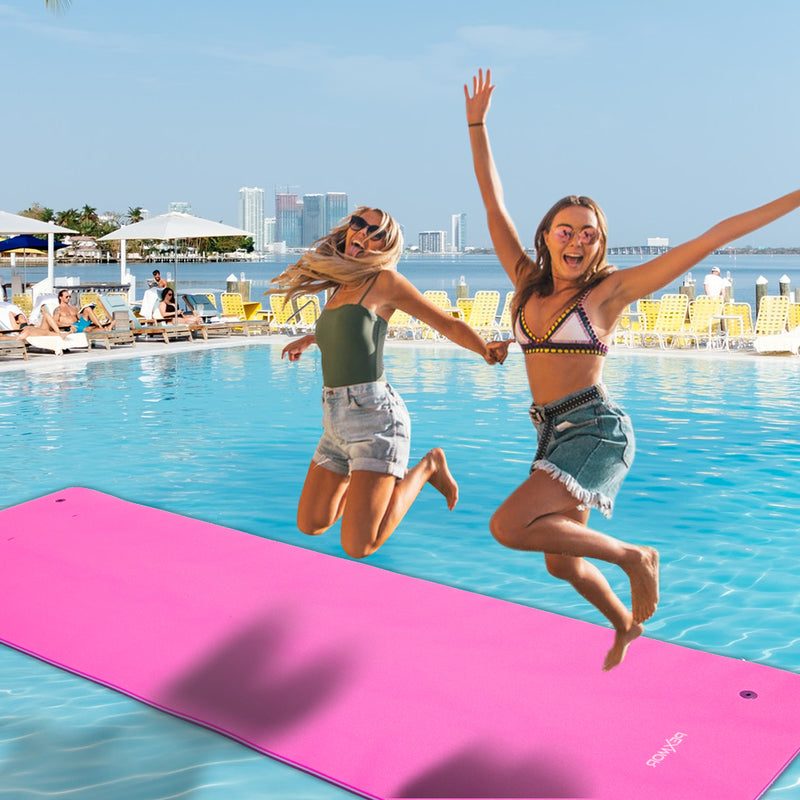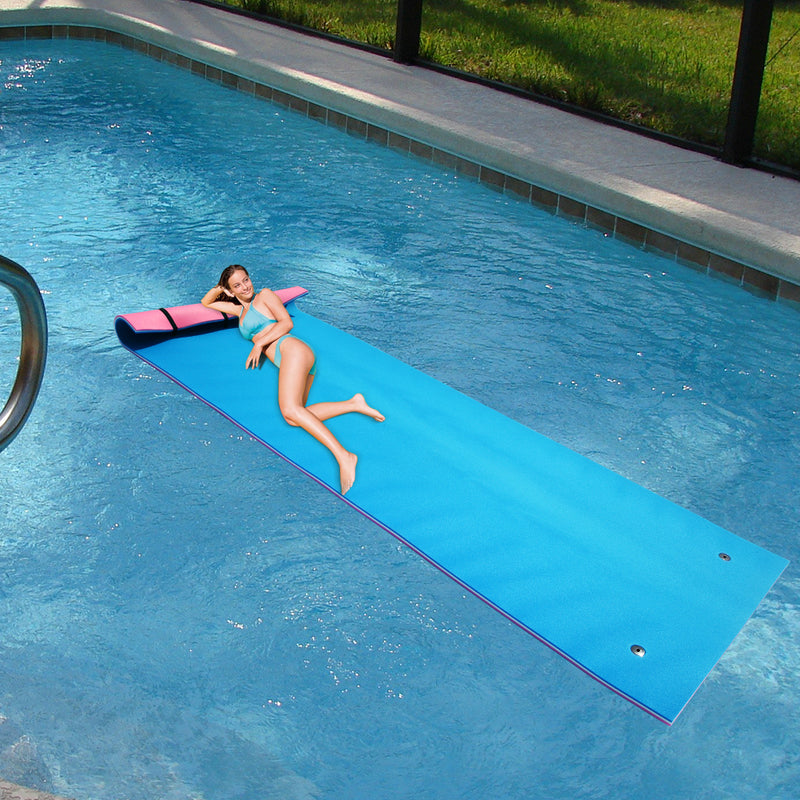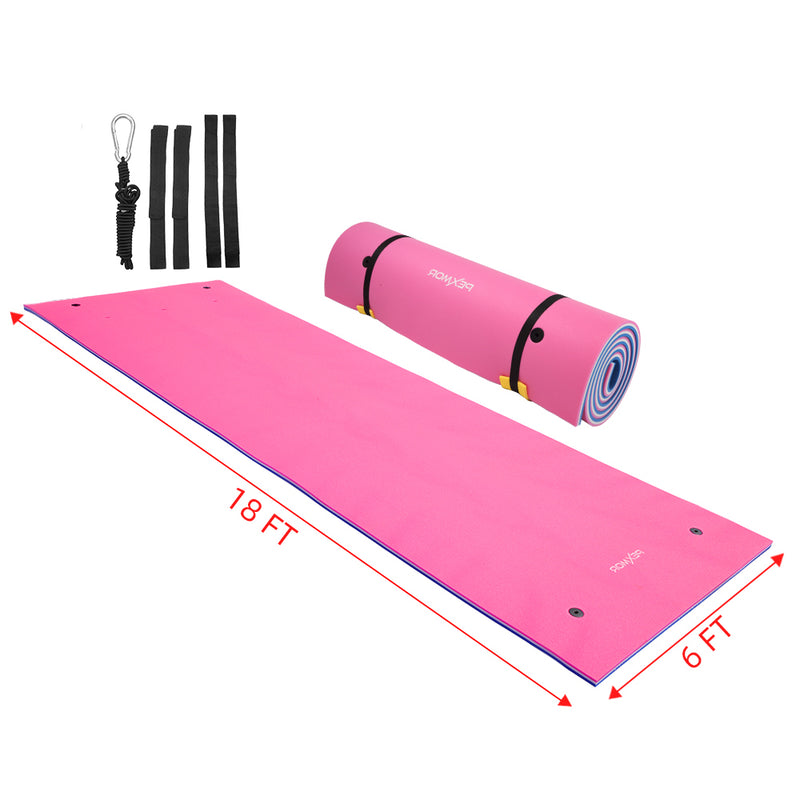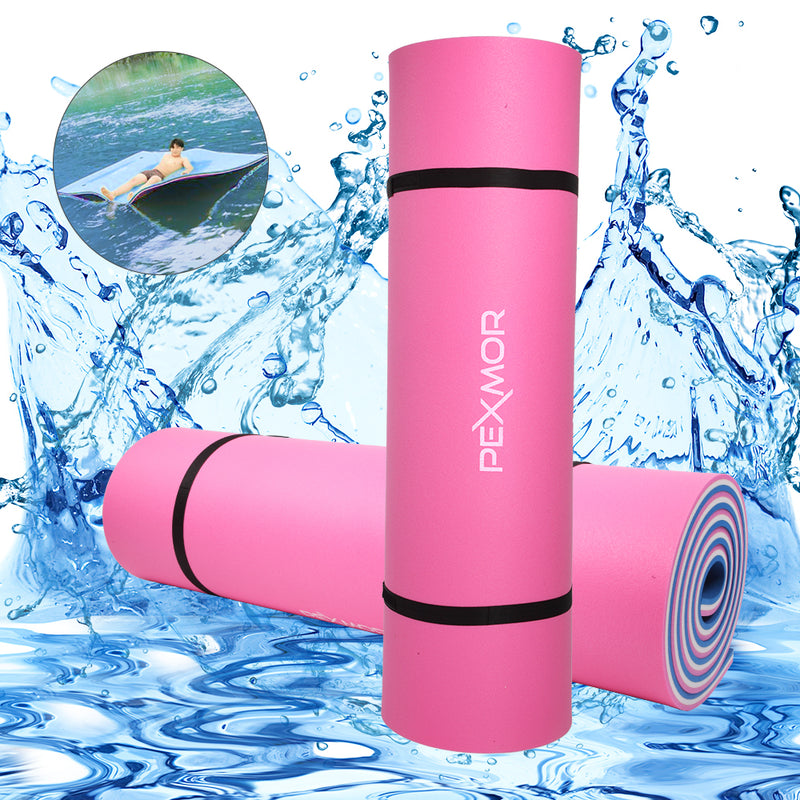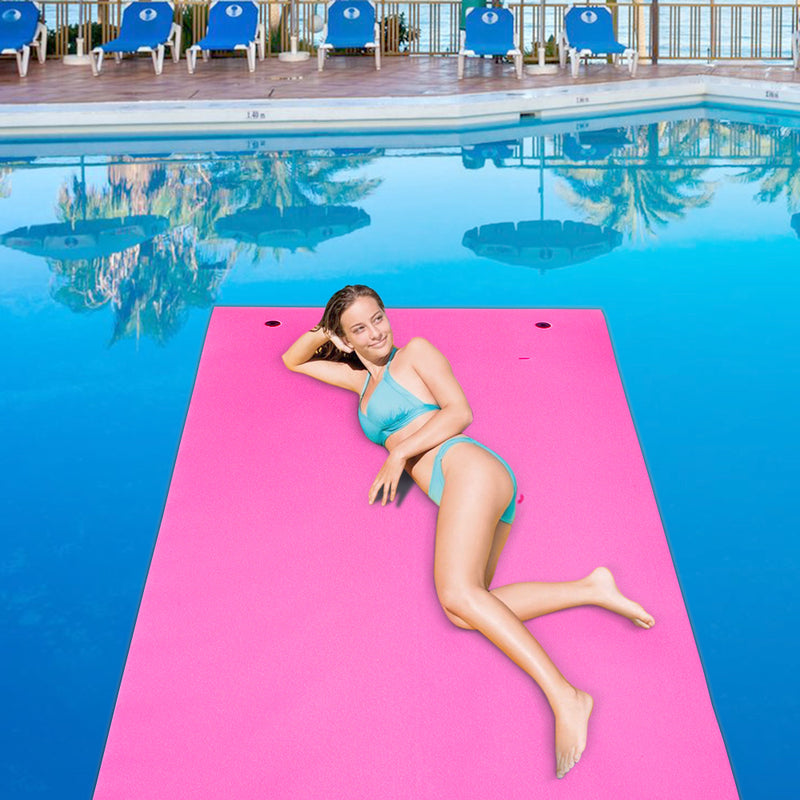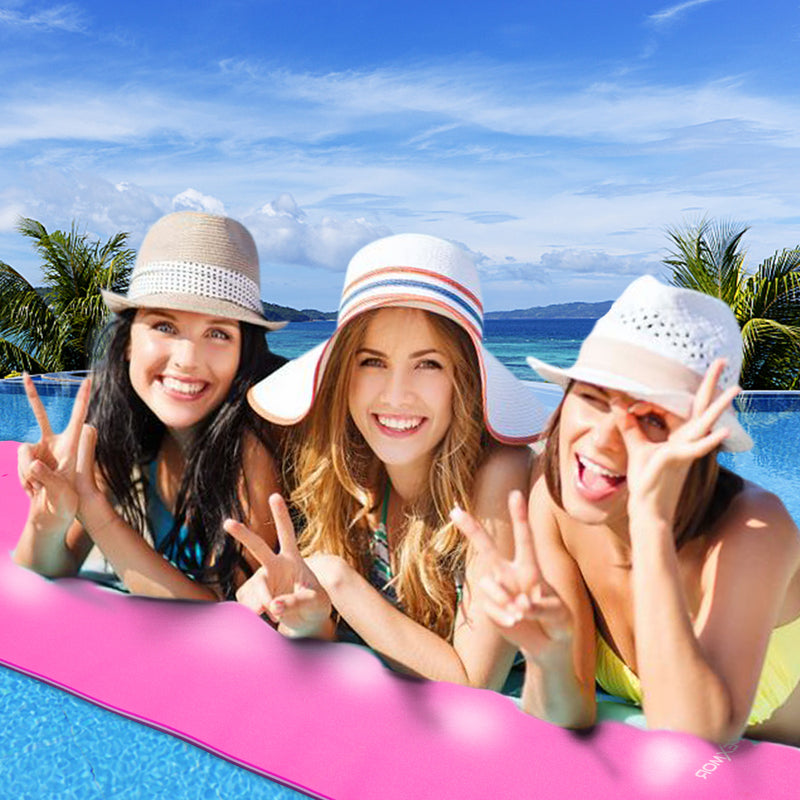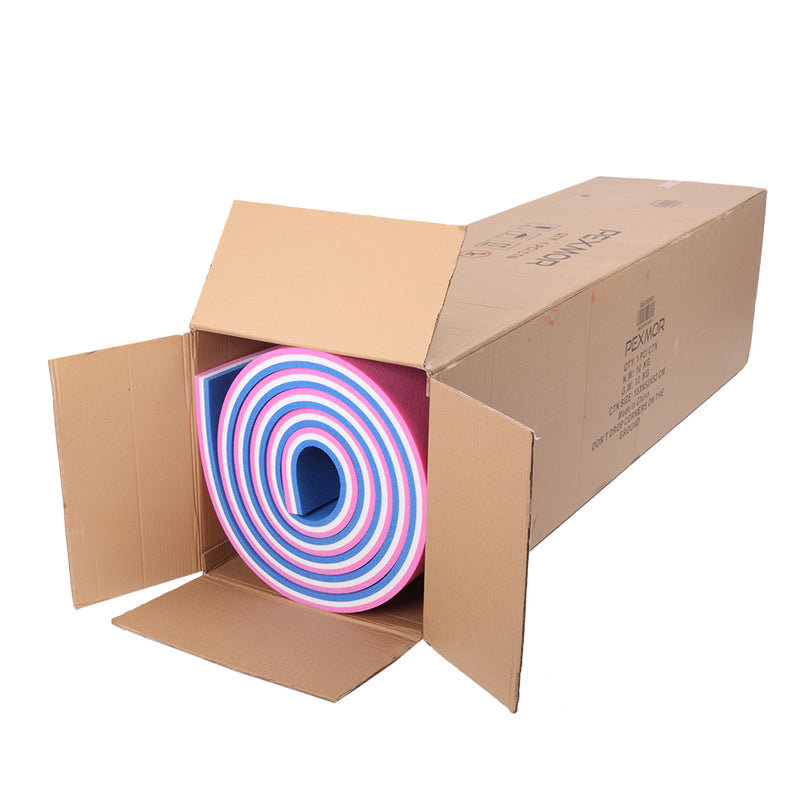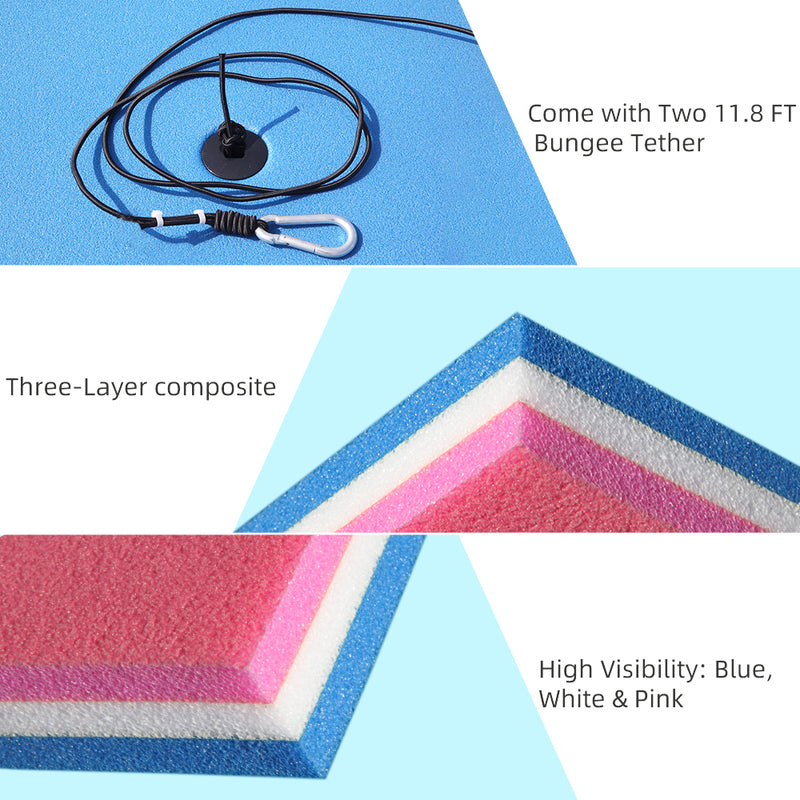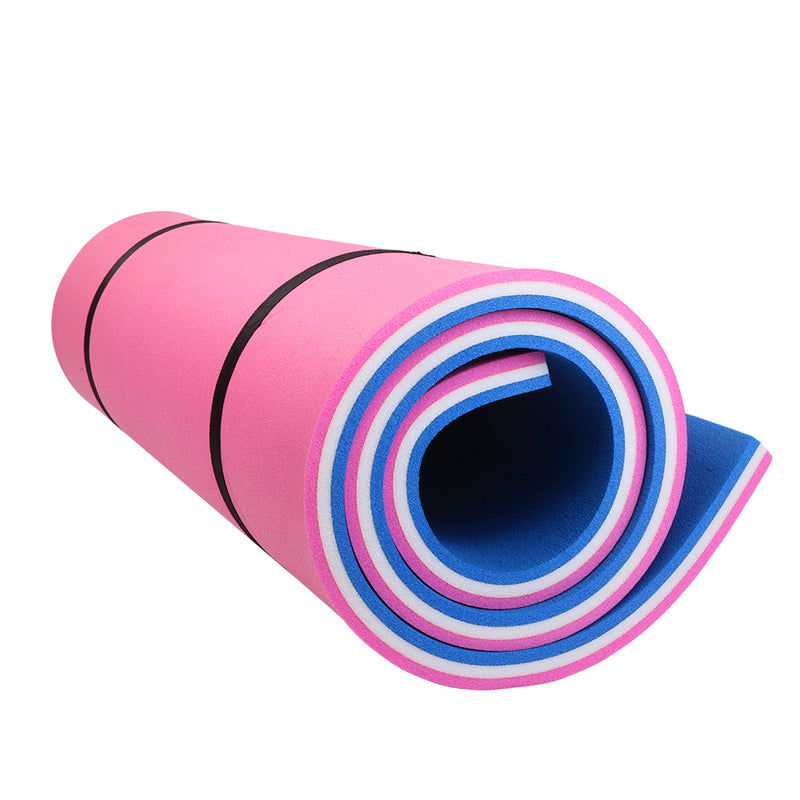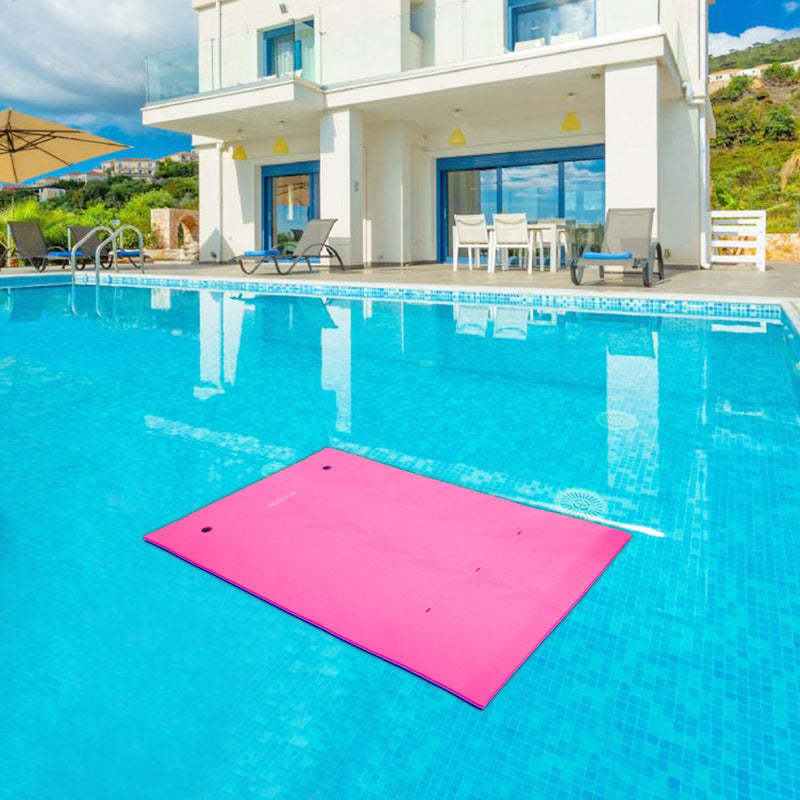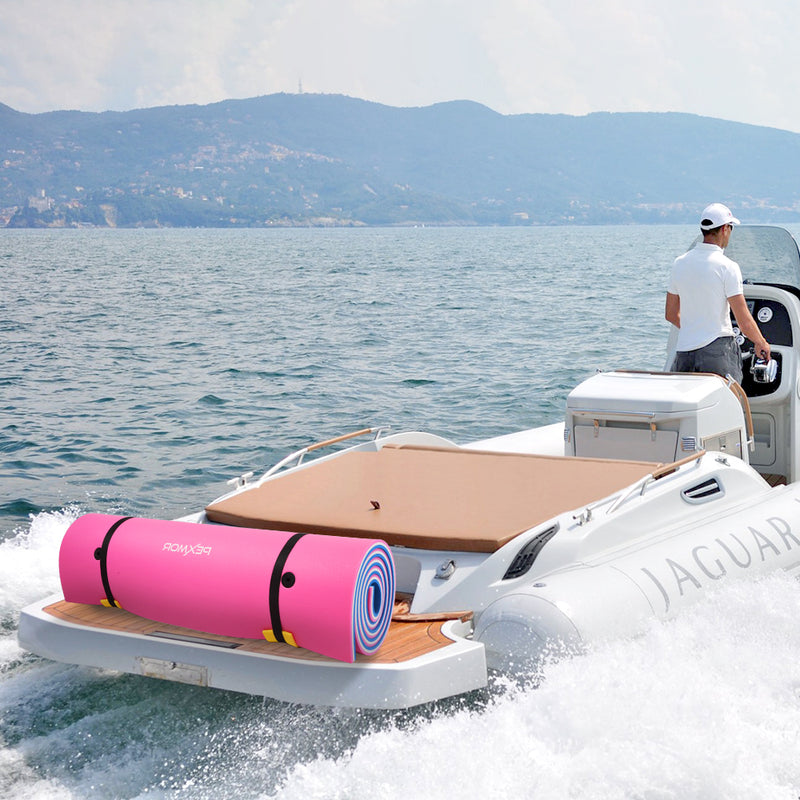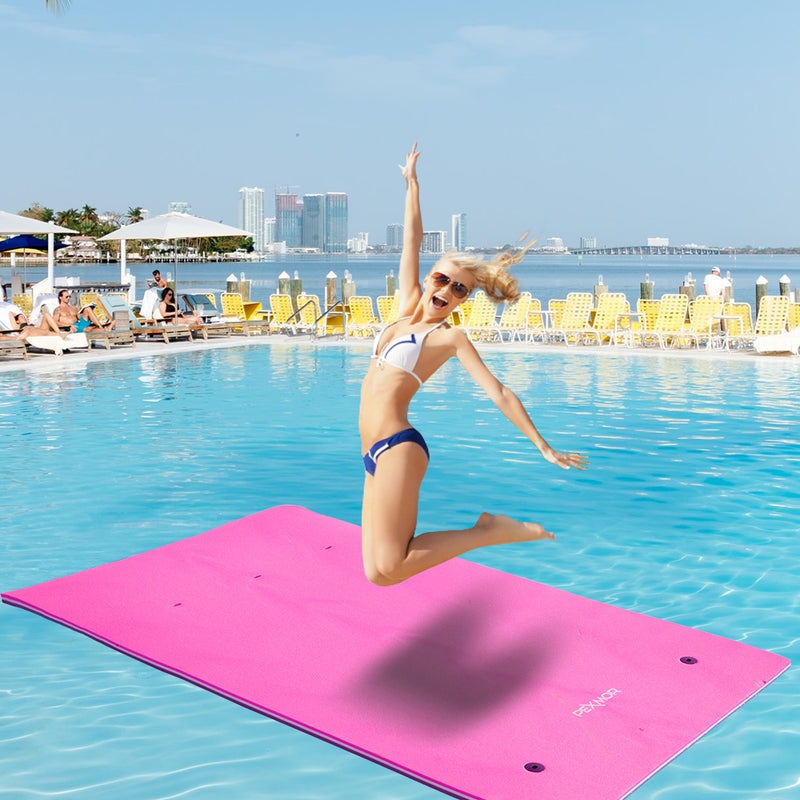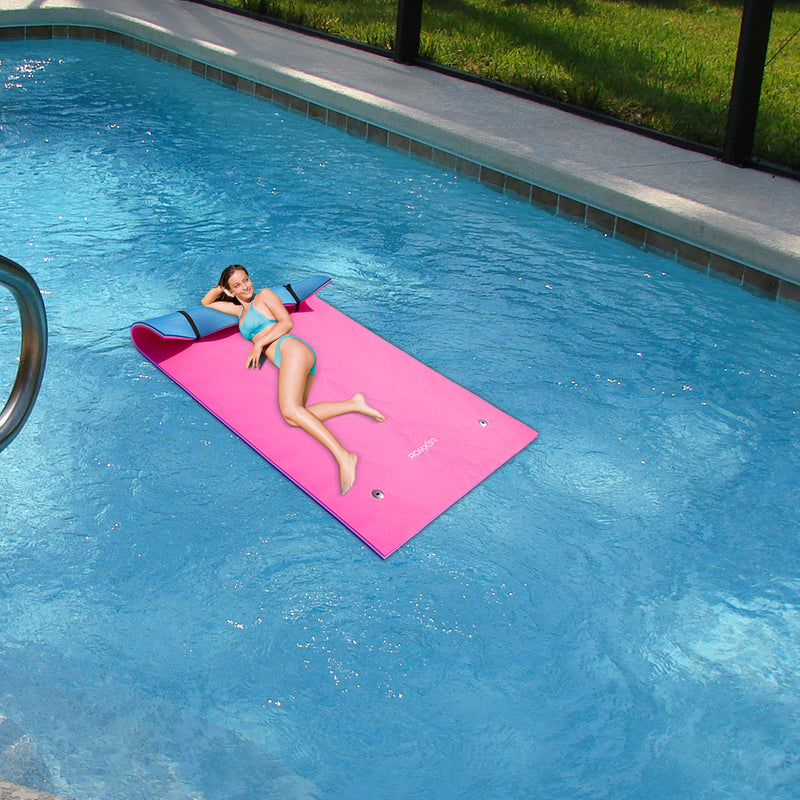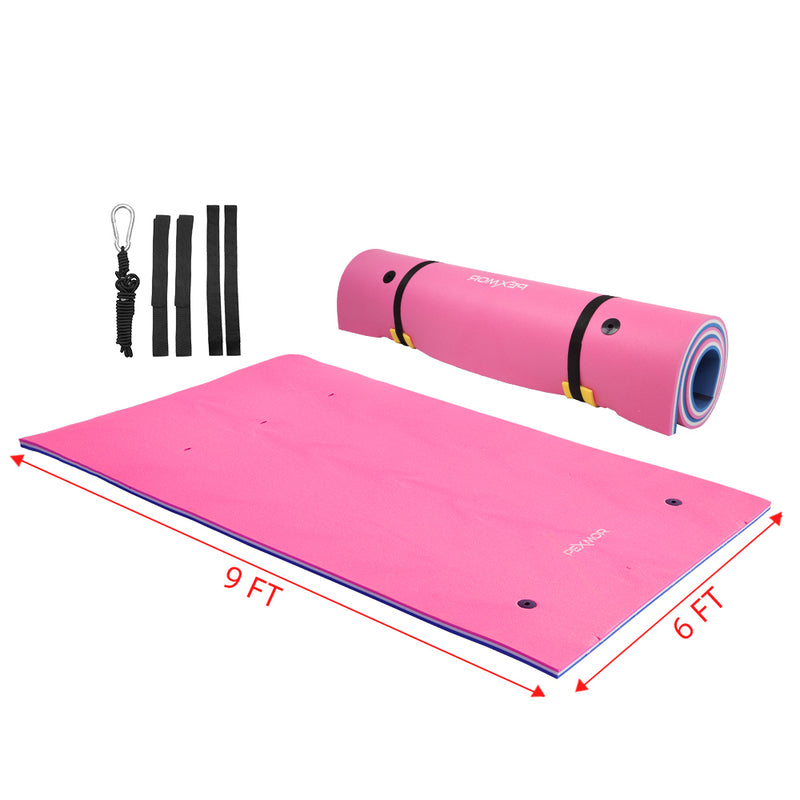 Introduction:
Experience endless fun and relaxation on the water with PEXMOR's Floating Water Mats! Designed for both adults and kids, our sturdy mats can withstand running, jumping, and even dancing. Perfect for hot summer days, bring it to water parks, swimming pools, lakes, beaches, or the sea for water games, parties, sunbathing, and more. Whether you want to lounge or play, our floating mats guarantee cool and laughter-filled adventures. Upgrade your summer experience with PEXMOR's Floating Water Mats today!
Features:
1.Three Layers of XPE Foam:Experience superior buoyancy and durability with PEXMOR's Floating Water Pad. Made of three layers of XPE foam, our pad doesn't absorb water or deform, ensuring hours of fun on the water. 
2.Easy to Anchor:Don't let yourself and the mat drift away - anchor it down securely with PEXMOR's Floating Water Pad! Our pad comes with a 12' bungee tether that you can use to anchor it to a dock or in your lake.
3.Easy to Carry & Store:Experience easy transport and storage with PEXMOR's Floating Water Pad! Our lightweight and portable pad is easy to roll up and comes with a pair of free storage straps for convenient storing at home. 
4.Bright Color:Our Floating Water Pad comes in a bright and conspicuously visible green, black, and yellow color combination - perfect for standing out in big seas, rivers, and lakes. Don't settle for dull and hard-to-spot water equipment. 
Specification:
Size: 18X6
Brand: PEXMOR
Material: XPE foam
Unparalleled performance
Super easy to use and definitely worth the money
Excellent compatibility and wide application
The Best Choice, Without Dispute
Exhilarating Sound Effects
Unquestionable Quality and Reliability
By far best one out there
Last year we went to the lake and someone had the name brand version and allowed my kids to play on it. Ever since we have wanted to purchase one of our own but due to the rediculous high price it just wasn't in the budget. Did some research on some other off brands and reviews weren't very good but I ended up settling on this one. I can tell you this is better than the name brand one we were on last year. This one held me my wife and three children up effortlessly. Its thicker stronger and even has slots and straps to make a pillow at the top of your plan is just to lay out and relax. Only regret was that we didn't buy the bigger one. Would give ten star if I could.
Excellent
This was the perfect size for our group. Definitely recommend it.