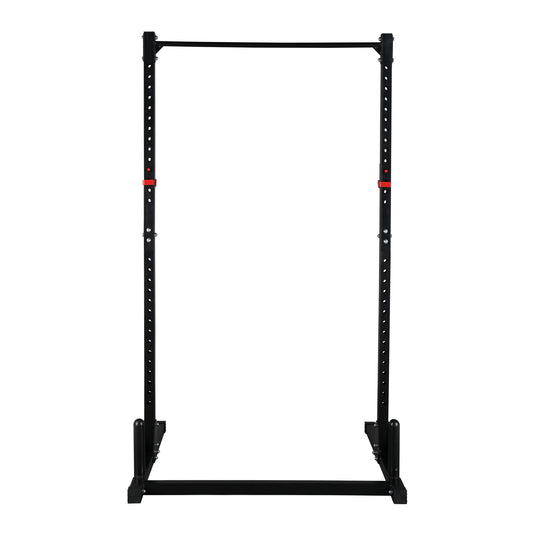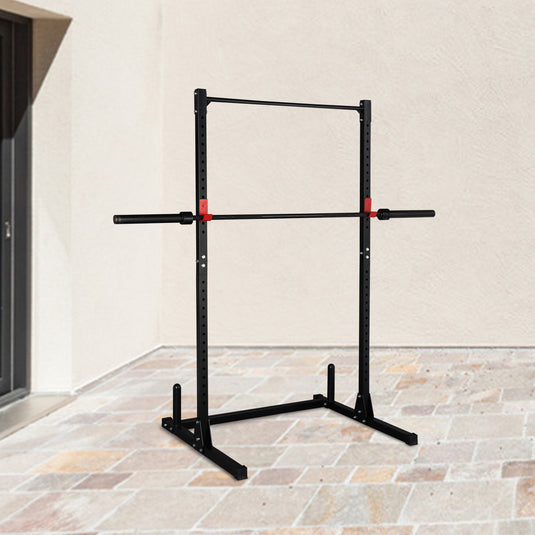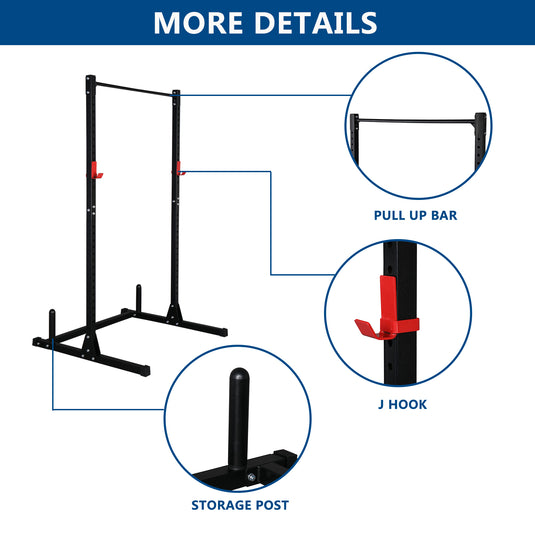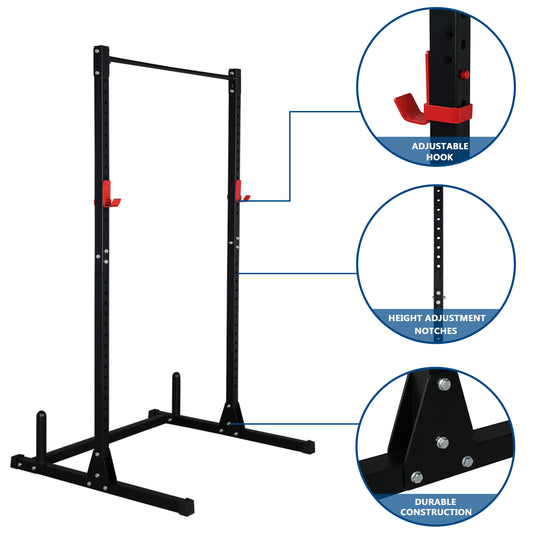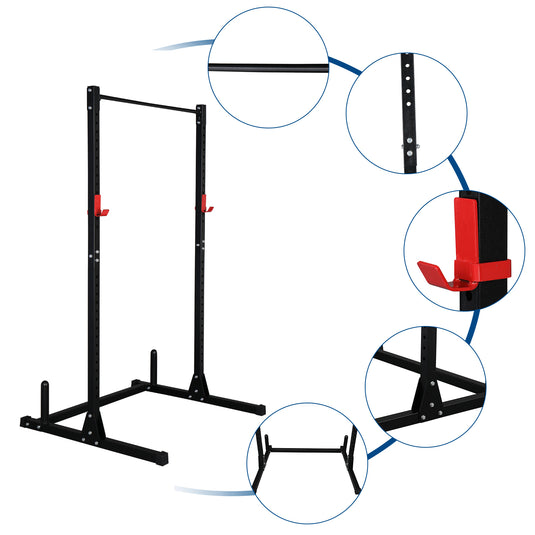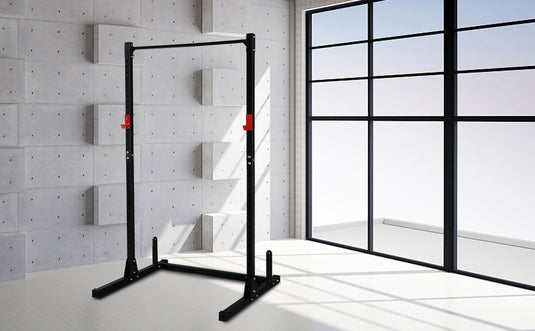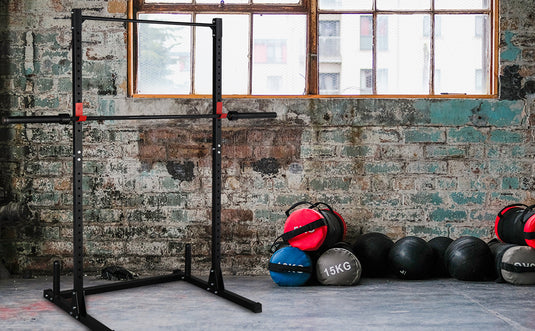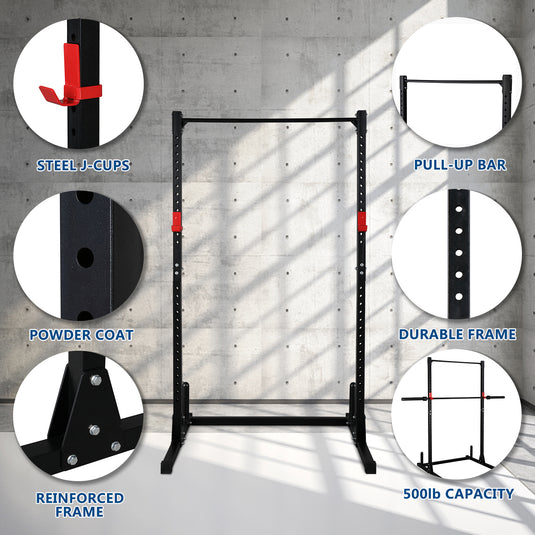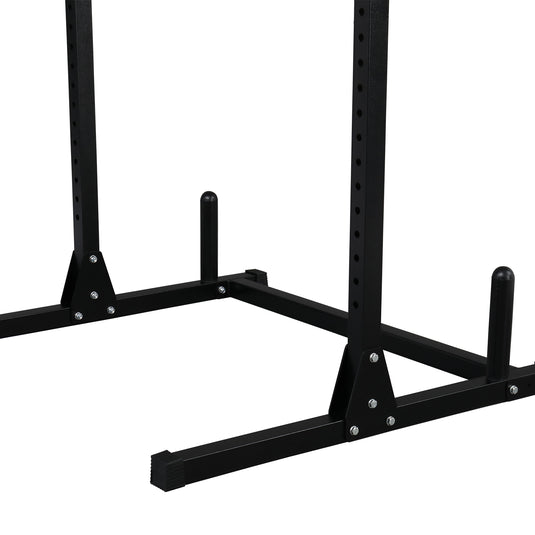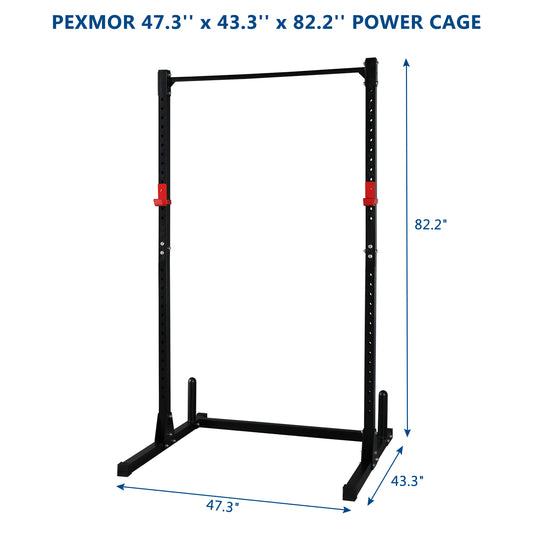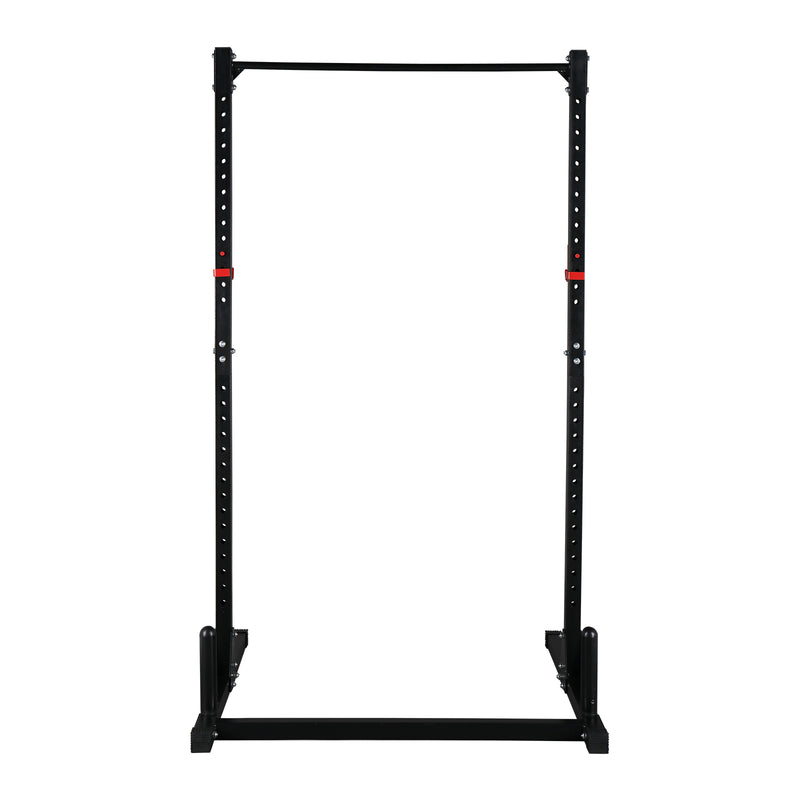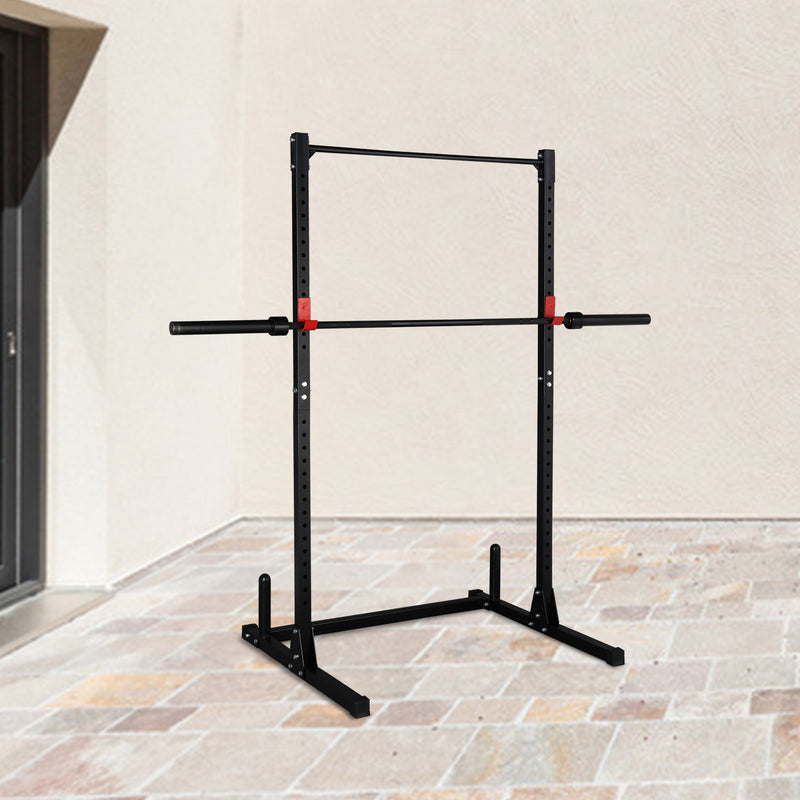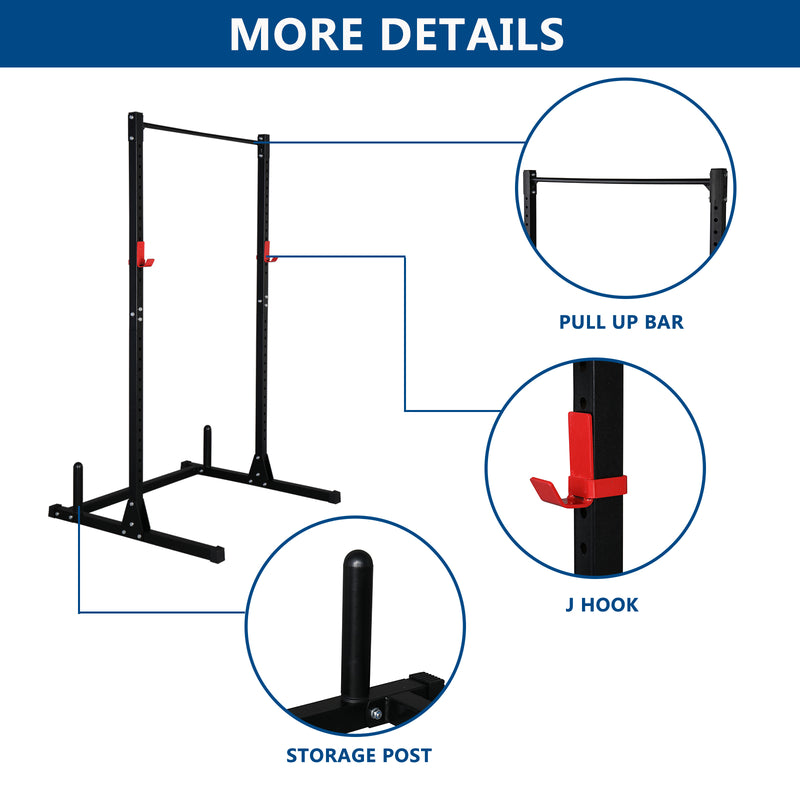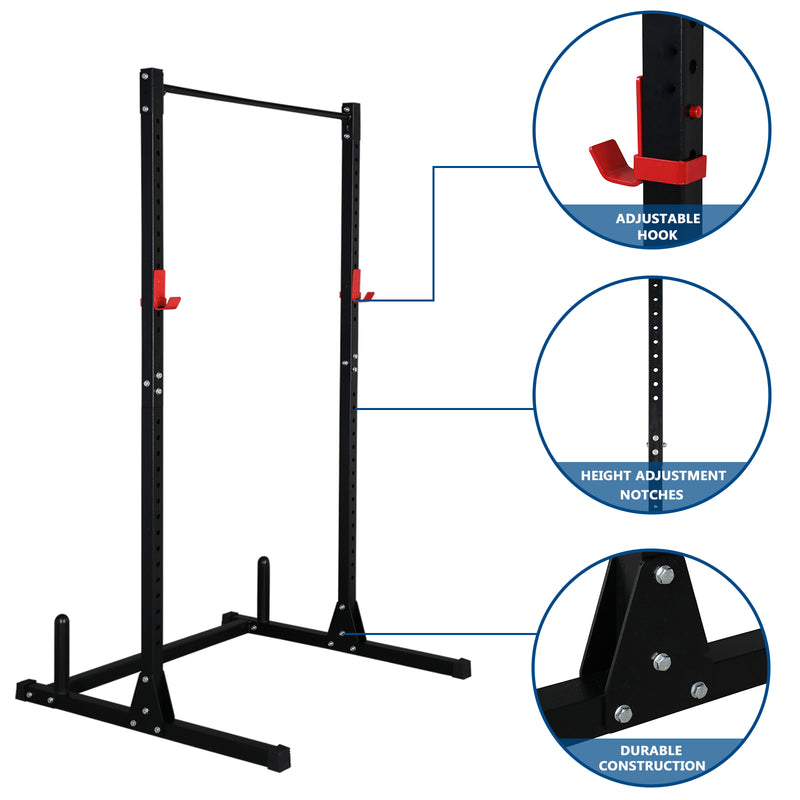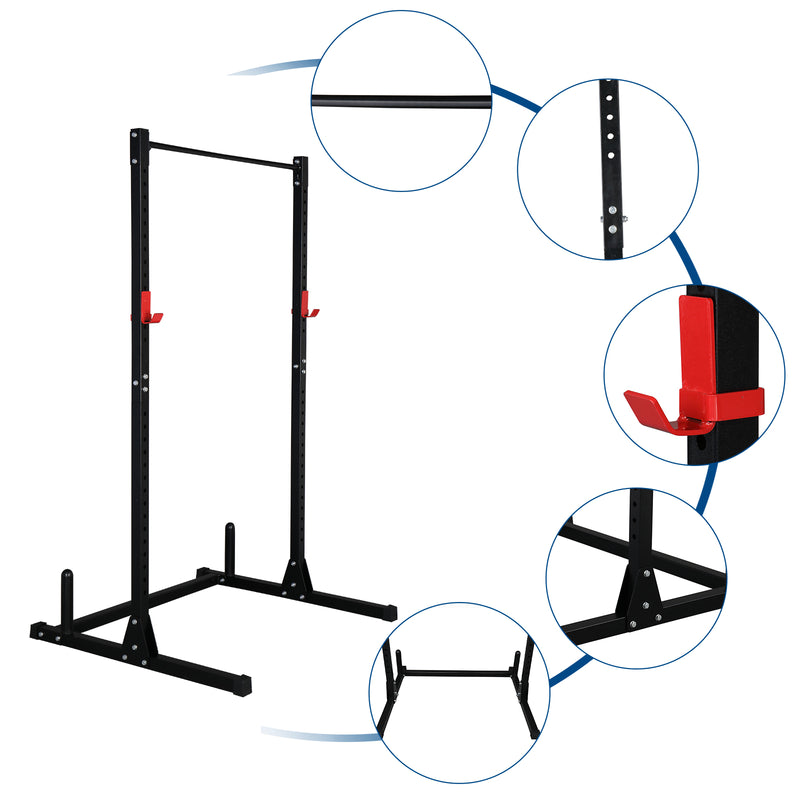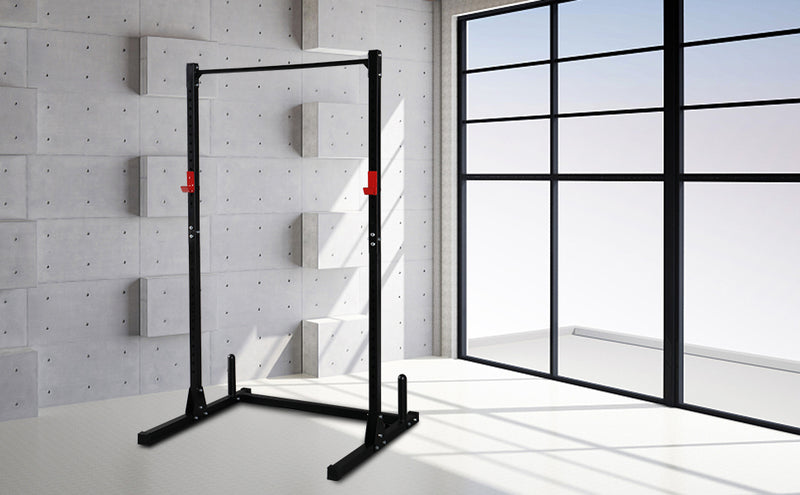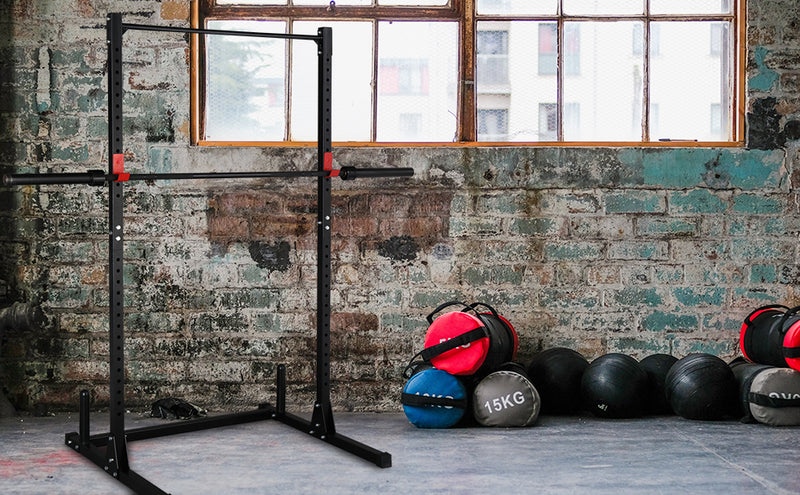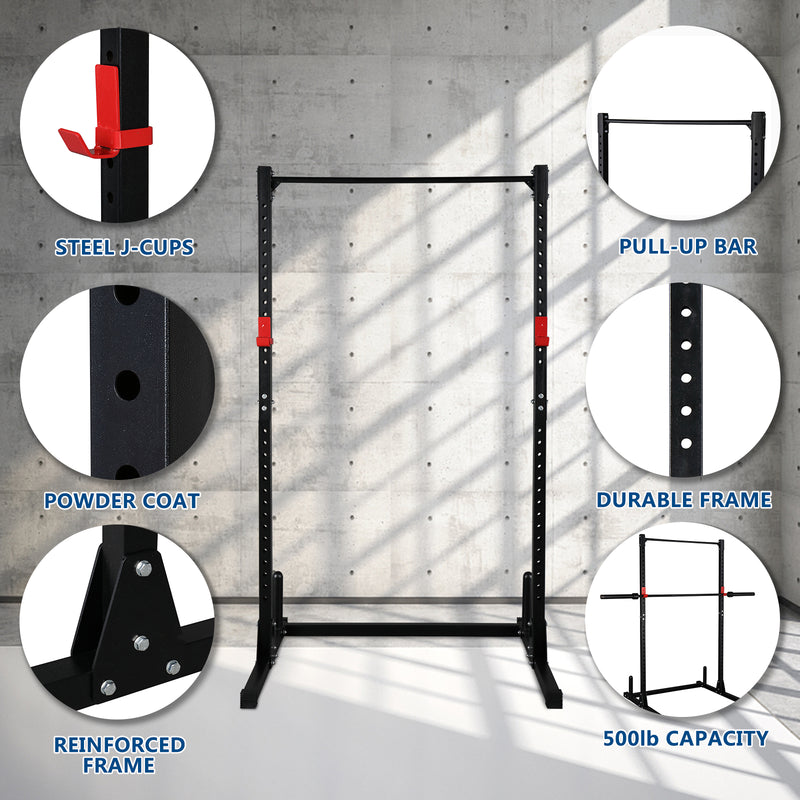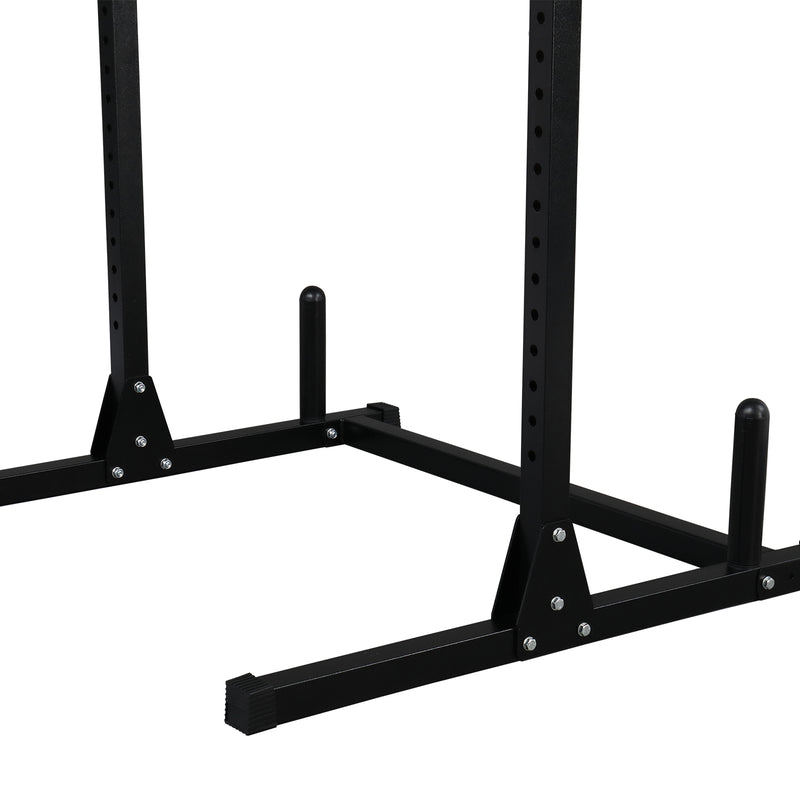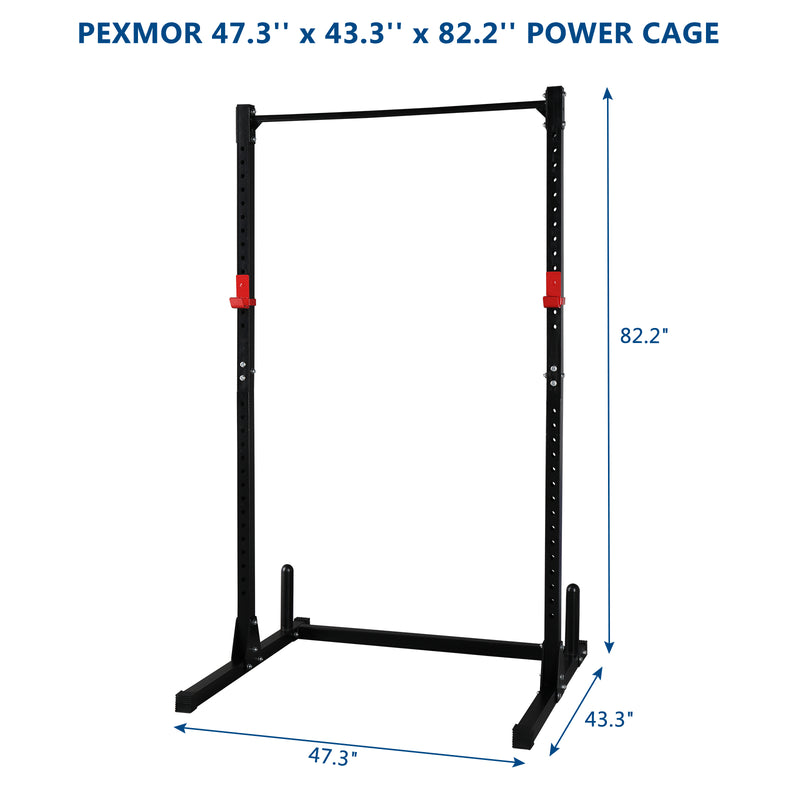 Introduction:

If you are looking for a training equipmentto build up the whole of your body, our PEXMOR multifunctional power rack mustbe the best choice for you! It will not only basically meet all of yourtraining needs, but also bring you extra stability and comfort with theupgraded construction!
Features:
1. STURDY CONSTRUCTION: PEXMOR Power tower made of high quality square 2" wide tube with scratch-resistant coat and holds up to 550 LBS more stable and withstand long term use.

2. STRENGTH & BODYWEIGHT STATION: Our Squat Rack includes J Cups that can be set to the perfect height. It is ALSO fitted with a pull up bar to perform pull ups, set up gymnastic rings, and more! Get a full-body strength and bodyweight workout at this do-it-all station!

3. 500Lbs CAPACITY&RELIABILITY: Durable powder coat finish and industrial zinc hardware provide exceptional maintenance free durability.While our competitor's comparable squat rack can only hold 300lbs,our product capacity was 500lbs.

4. BUILT to LAST: Storage post can hold the barbell or other fitness equipment, Different training height can be adjusted by different hole position settings.

5. HEAVY DUTY FRAME: Multi-functional power rack that supports several exercise,which help tone and target your core, arms, shoulders, chest, and back for a stronger upper body.
Specification:
Brand: PEXMOR

Color: Red, Black

Handle Type: Fixed

Maximum Weight Recommendation: 550 Pounds, 300 Pounds, 500 Pounds

Included Components: Dip Station
What You Get:
1 x Power Cage
1x  Pull Up Bar
Can't beat it for the price
This thing is a super value.
Easy to asssemble - a little wobbly
The equipment overall is really easy to assemble.
Perfect for me
Use this for calisthenics. Not good for anyone looking to Kip or swing around in, will wobble. Perfect for calisthenics and anyone who doesn't kip.
It's really light! Will need weighted down to secure to floor.