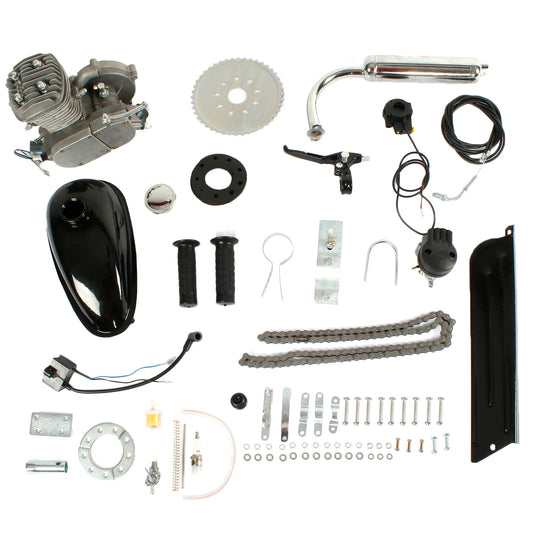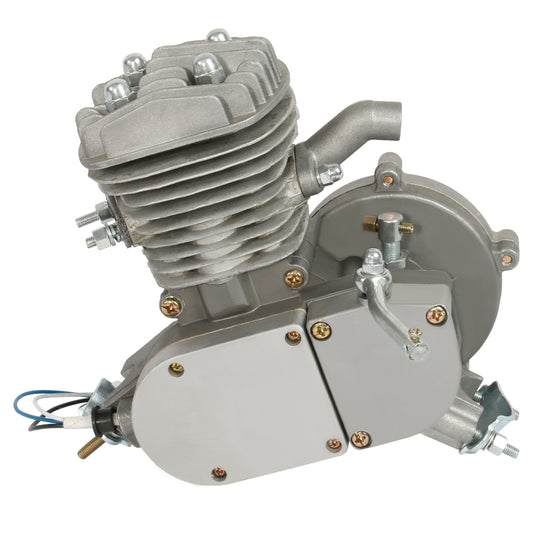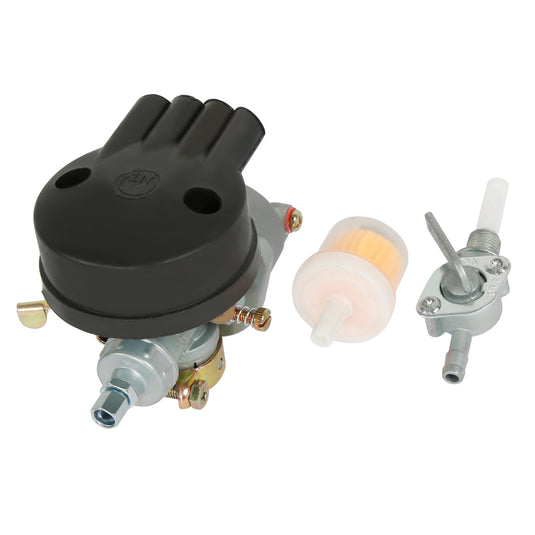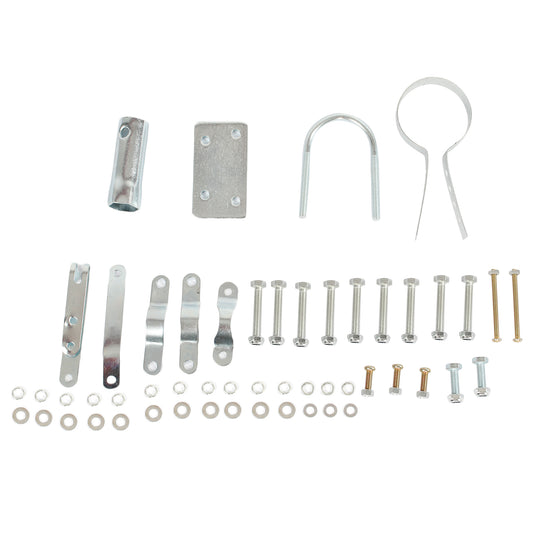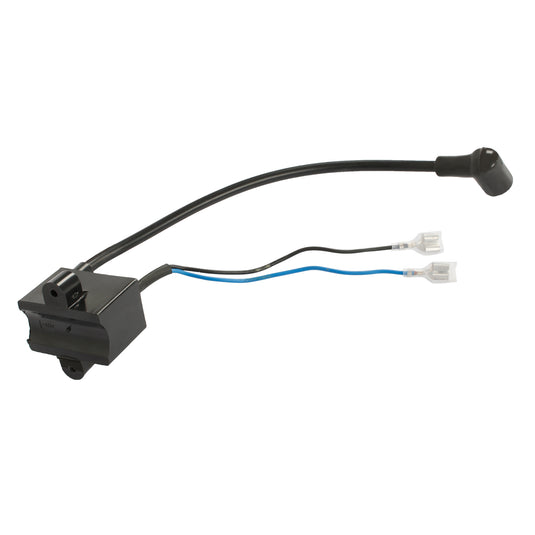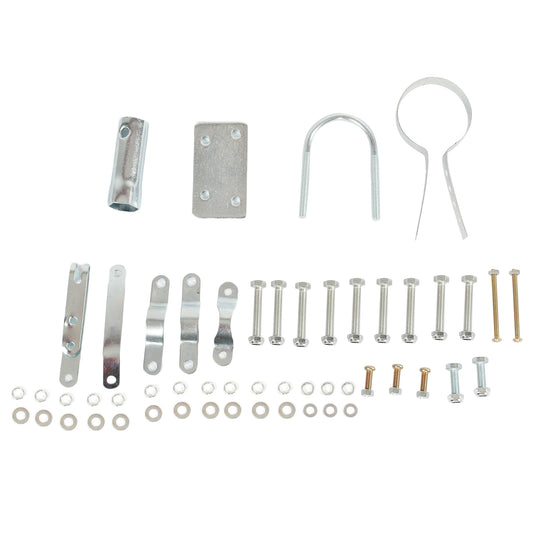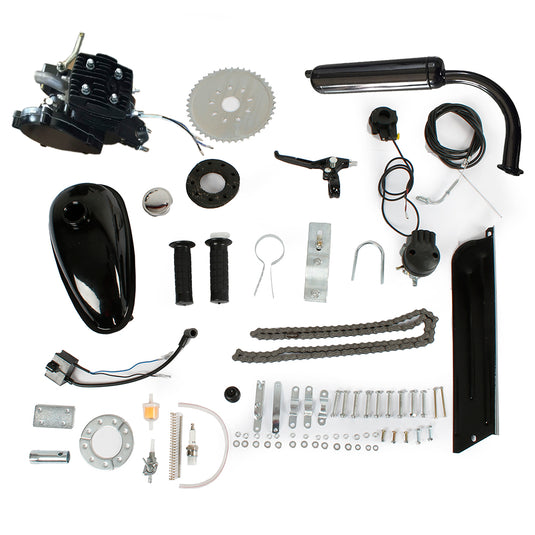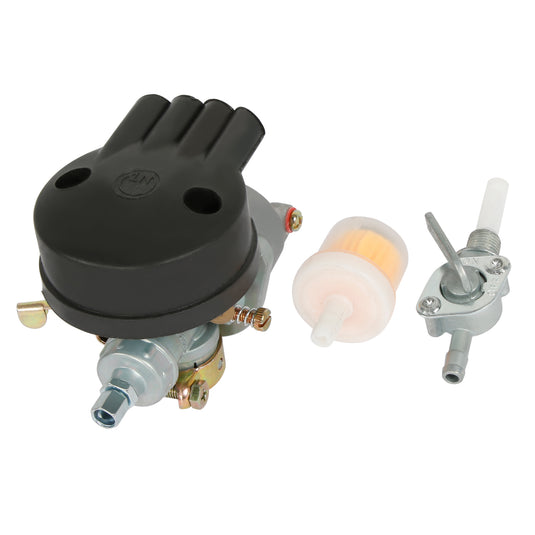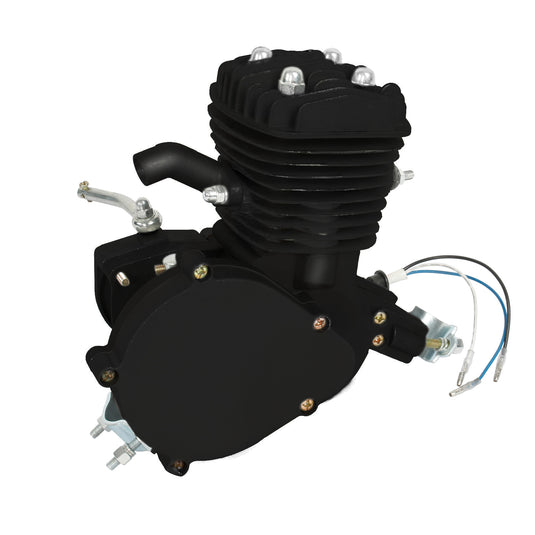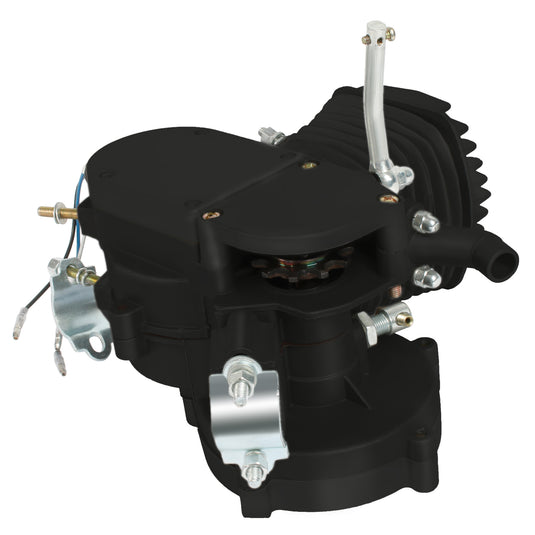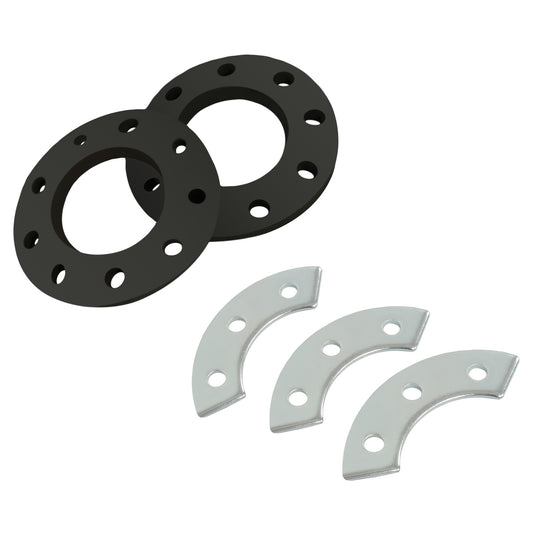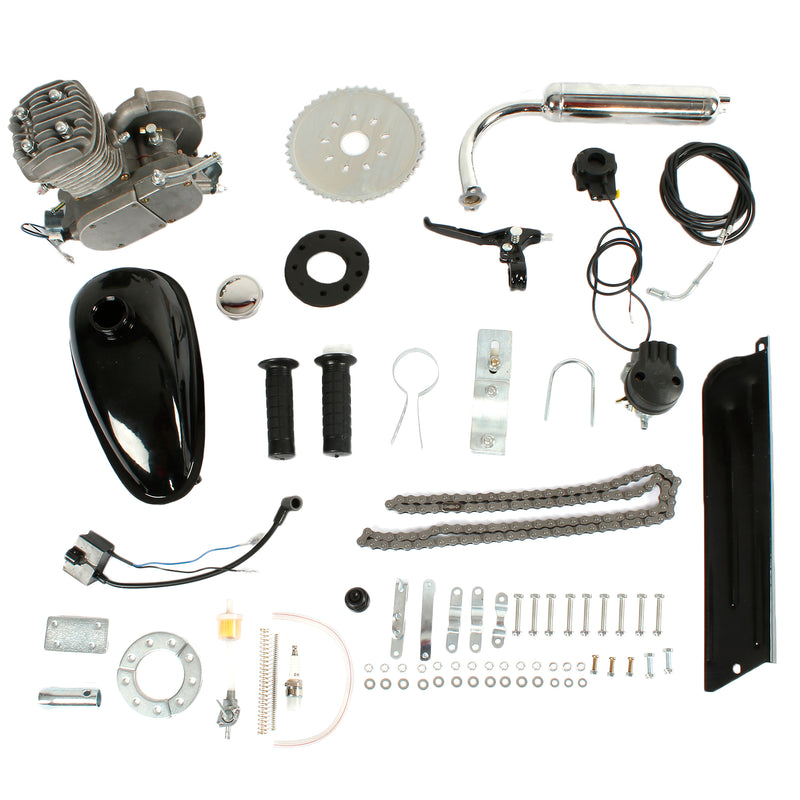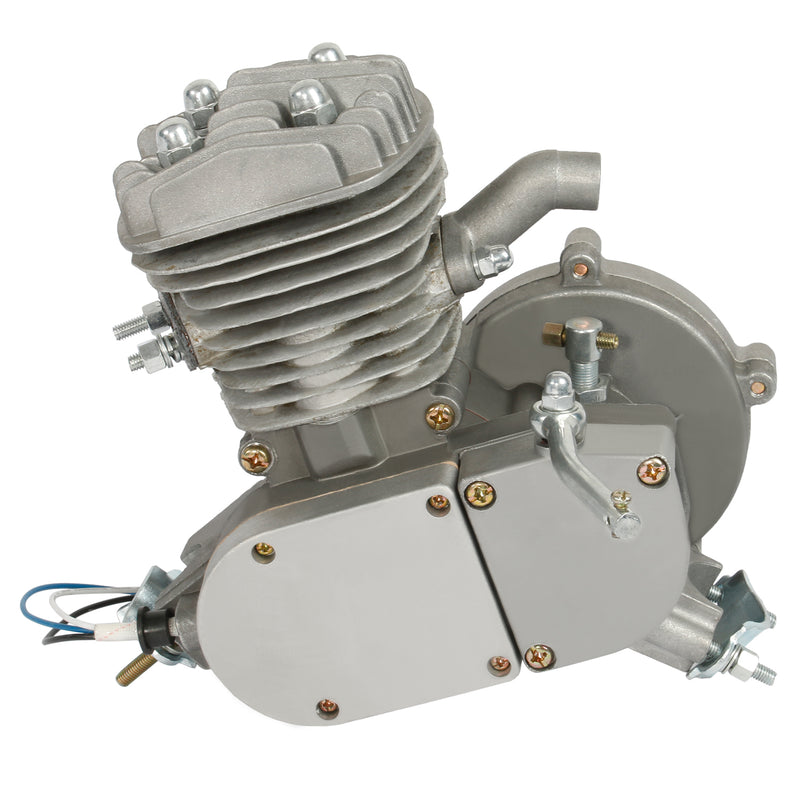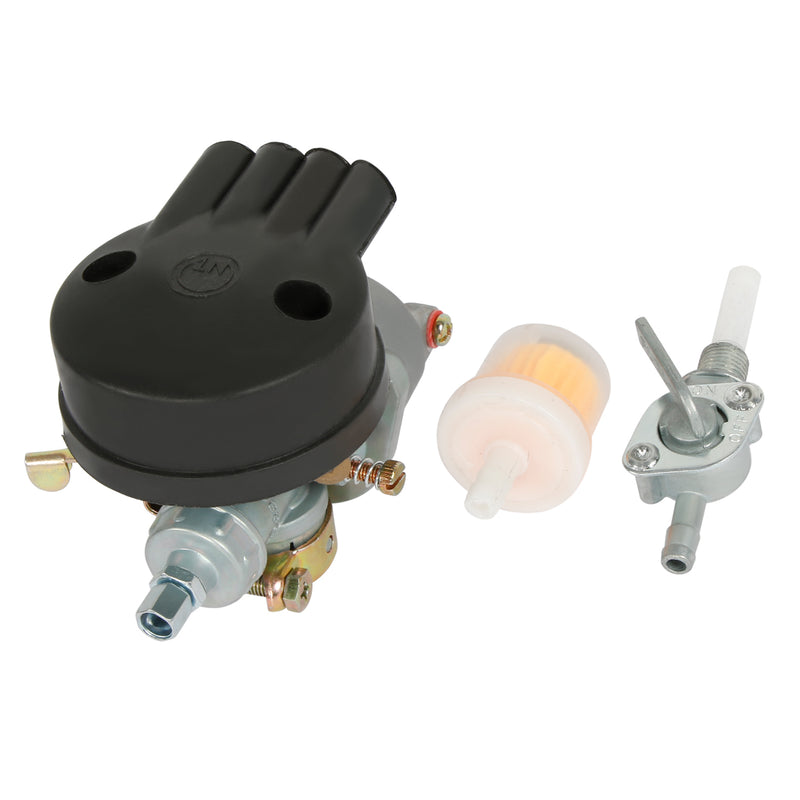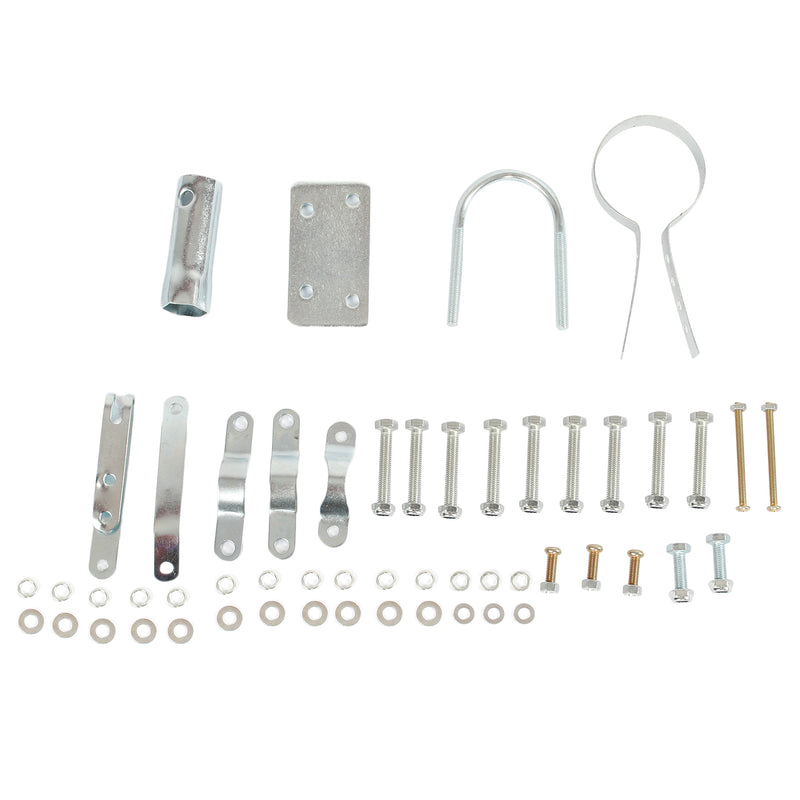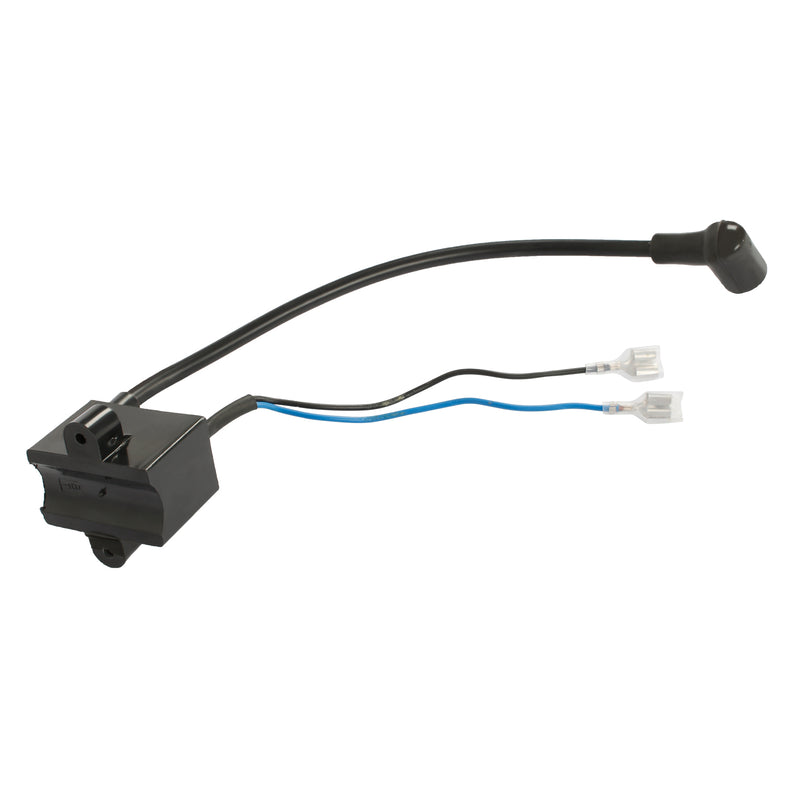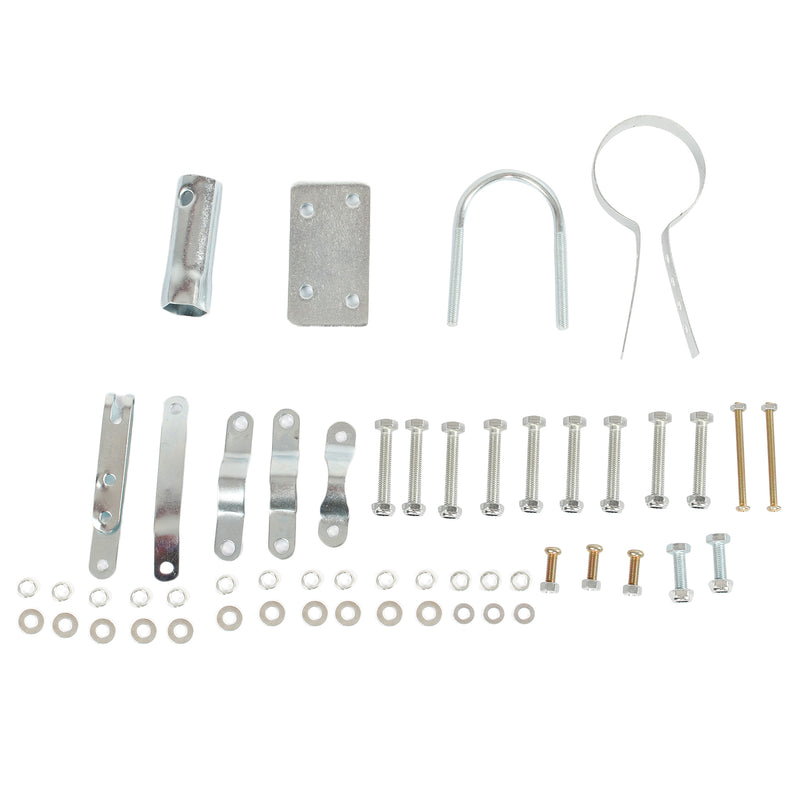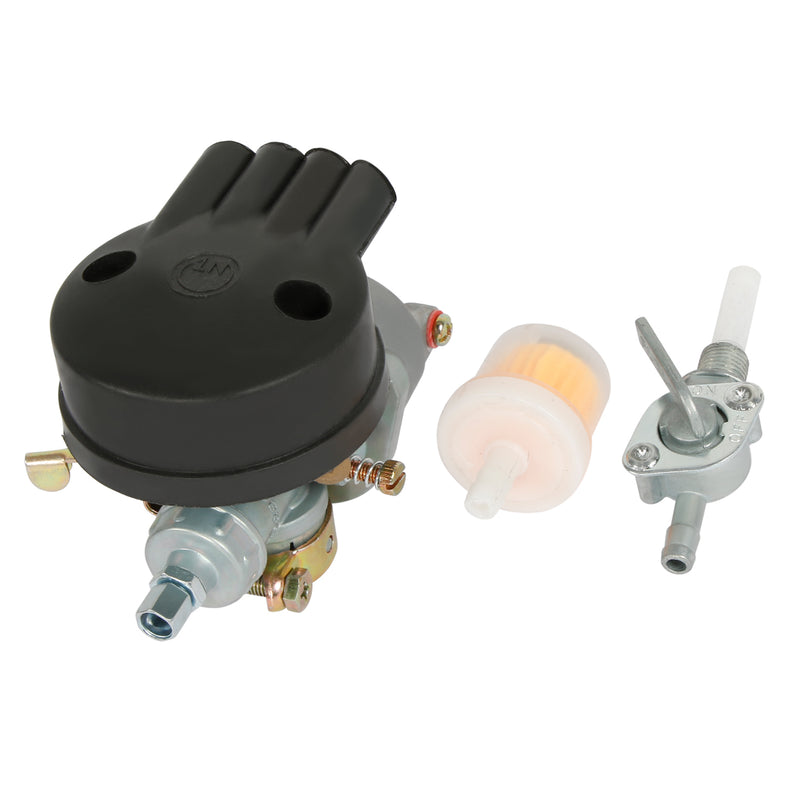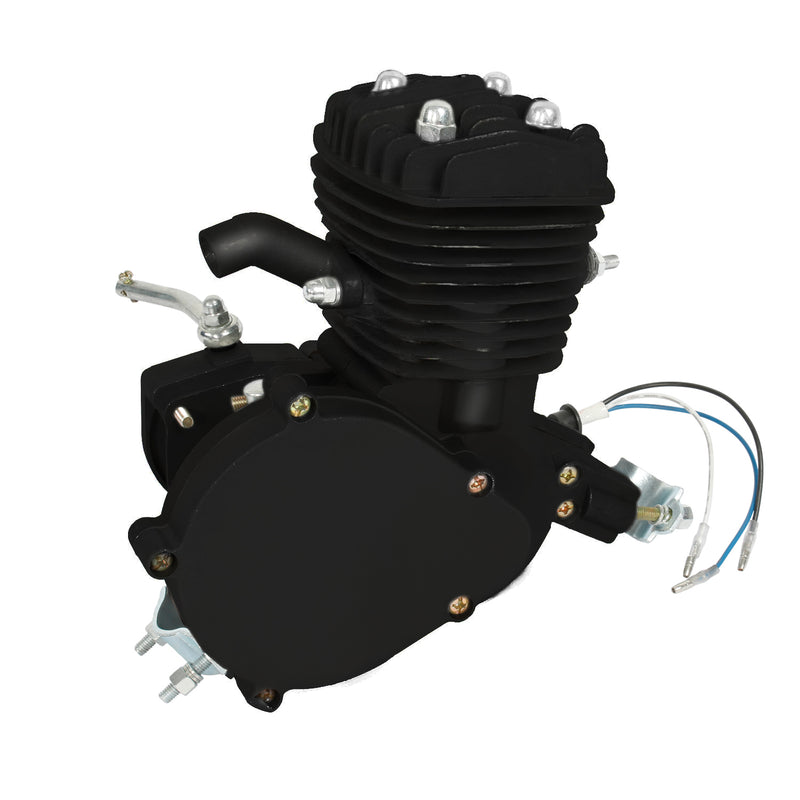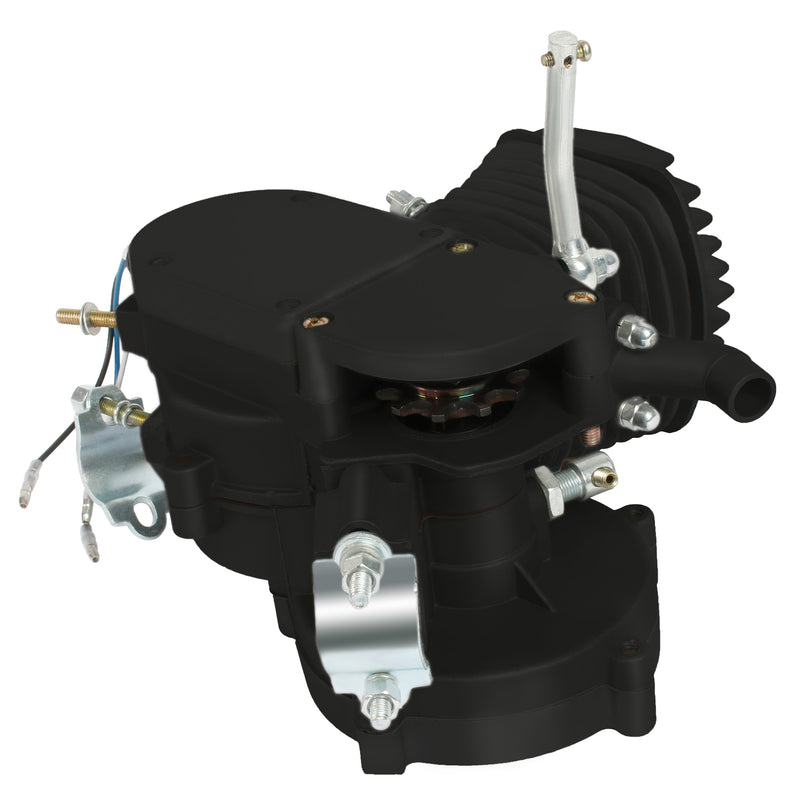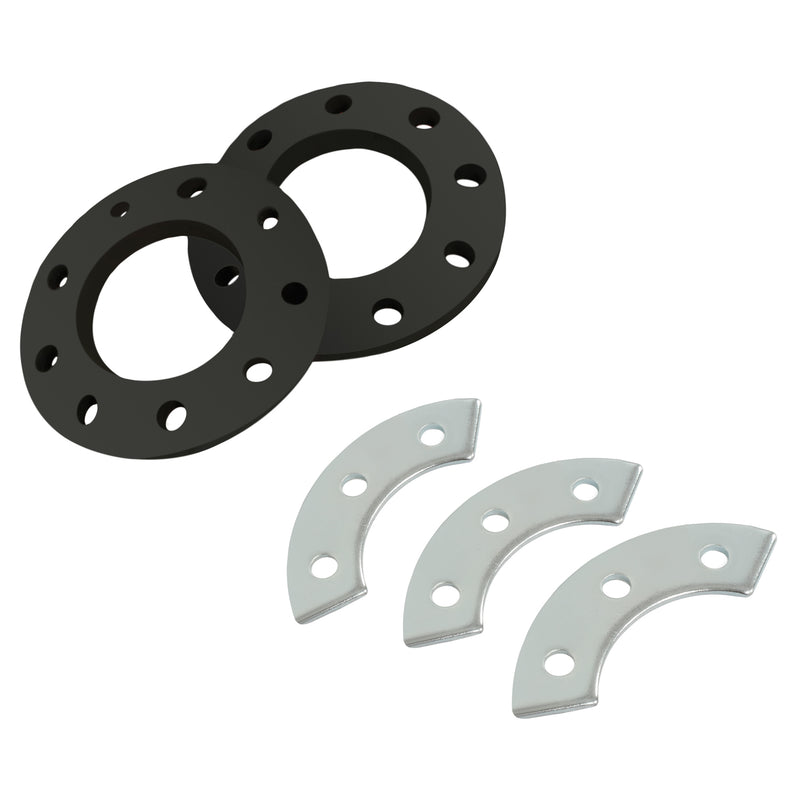 Introduction:
This 50cc Petrol Gas Engine Kit is used to upgrade the regular bike to a motorizedbike. After converting your bike, you can ride faster and further buteasily, and then just enjoy your outdoor trip. The speed can reach up to 38km/h, which is the fastest but safe speed you can get. Of course, if you want to ride just with your feet, just stop your petrol gas engine, and use the original equipment of your bike. This engine kit fits most 26" bikes with V-frame.
Features:
1. A complete engine kit for converting your bike
2. Heavy duty metal engine body for added durability
3. Super fuel-efficient, only consuming 2.5 litre fuel per 100km
4. Maximum safe speed is 38km/h
5. Comes with all needed hardware for easy installation
6. Fit for most type 26" bikes, such as mountain bikes, road bikes, cruisers, choppers
Specification:
1. Engine Type: Single cylinder, Air-cooling, Two Strokes Gasoline Engine
2. Bore & Stroke: 47mmx40mm/50CC
3. Ignition Mode: CDI Ignition
4. Max. Power: 3.5kw/6000r/min
5. Compression Ratio: 6:1
What You Get:
1 x Engine
1 x Fuel Tank
1 x Silencer
1 x Carburetor
1 x Electronic Igniter
1 x Throttle Manipulator
1 x Clutch Manipulating
1 x Accelerator Cable
1 x Clutch Cable
1 x Chain
1 x Chain Guard
1 x Chain Wheel
1 x Reactro Assembly
1 x set of Shim
1 x set of Fuel Tank Switch
1 x Accelerator Cable
A 100 dollar piece of junk.
Got the motor all rigged up and have found various defects in all parts of the engine etc. WILL NOT RUN, new parts are required and I dont have the money for them so this has been a waste of 200 dollars and a month of screwing with this piece of junk engine.
DO NOT BUY FROM THIS WEBSITE.
Sucks
I have bought one of these 41 days ago, and I have had nothing but problems with it. The chain broke in half on me, the clutch cable keeps coming loose, it leaks oil all over, and just an hour ago today the engine had blown on me. So I do not recommend this product to anybody
Works great thank you very much
This is perfect ~awesome thank you guys
Perfect
I way 120 pounds and it pulls my ass too work and back
works well easy to install the sprockets a little iffy but works great very impressed
sprocket need a little design changes other than work perfect