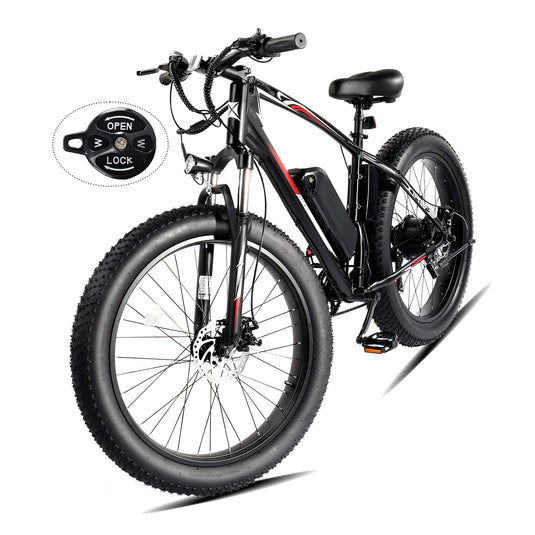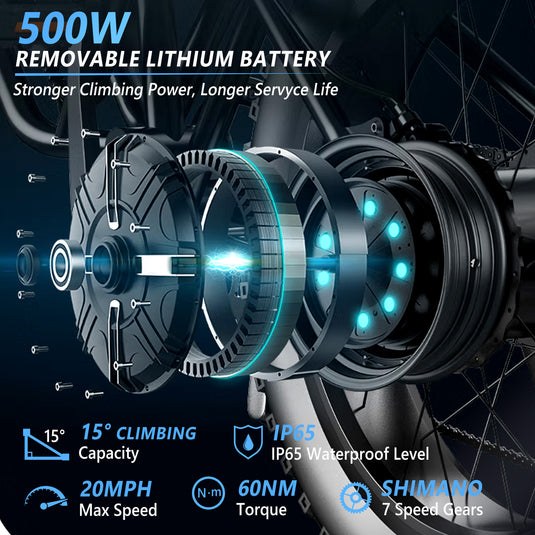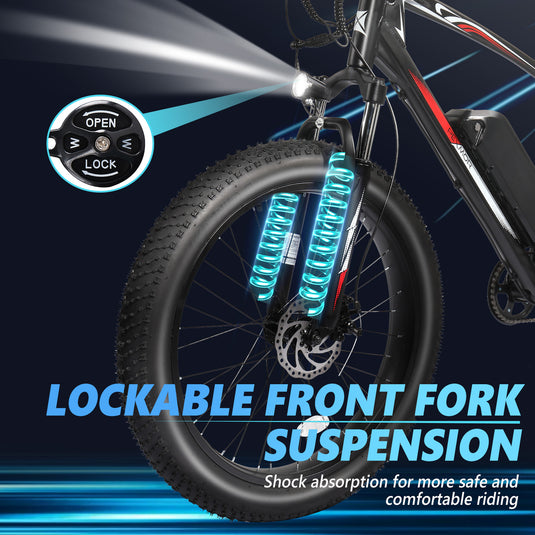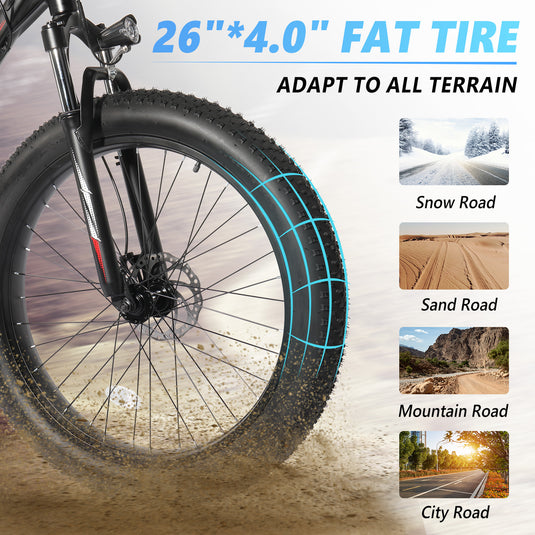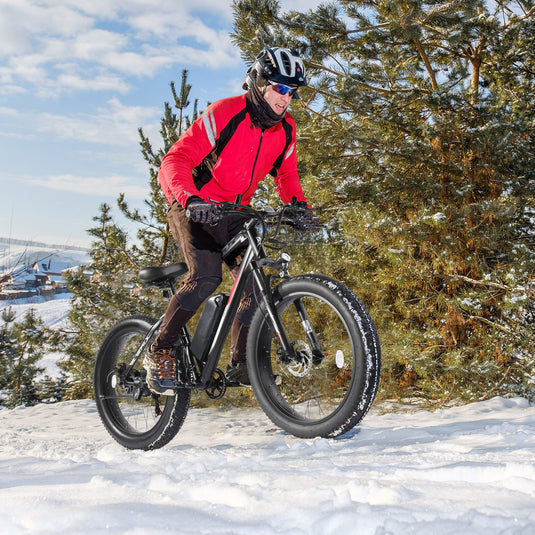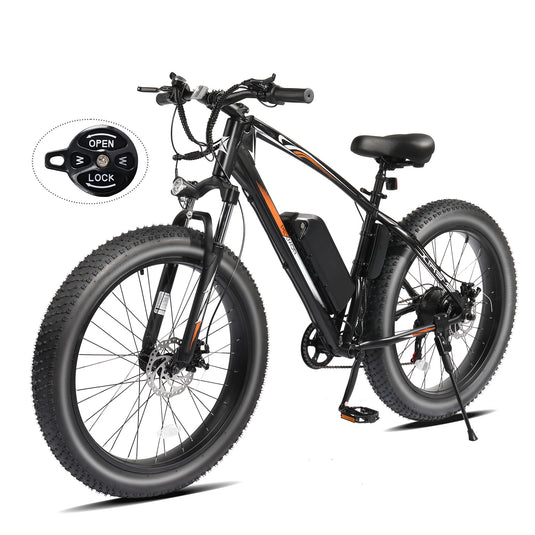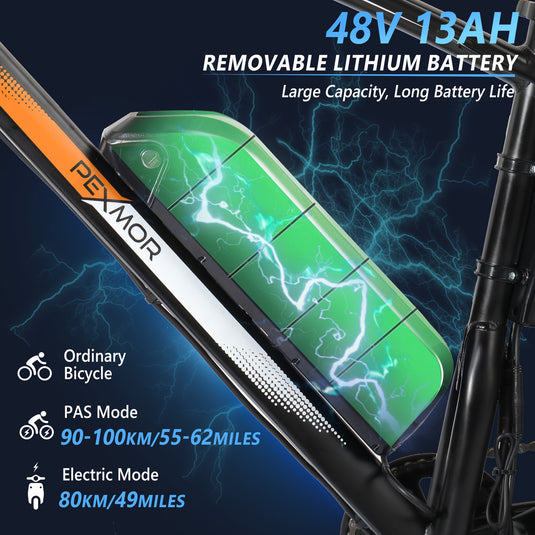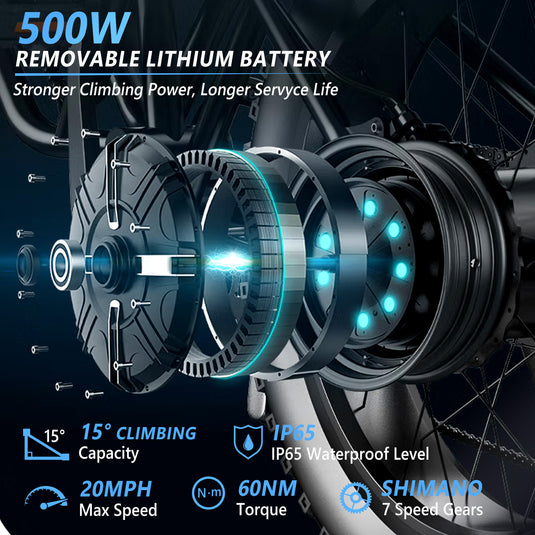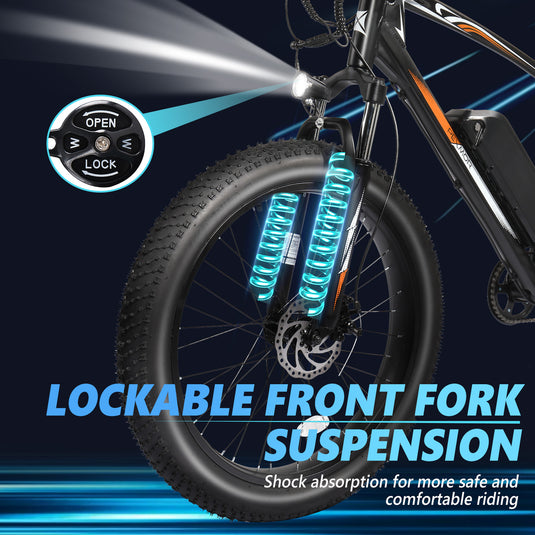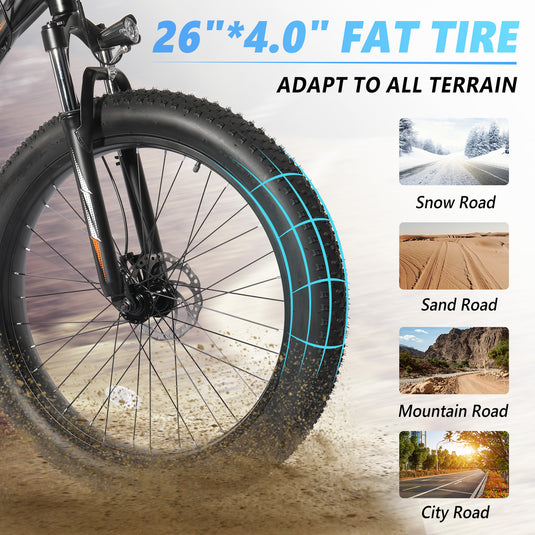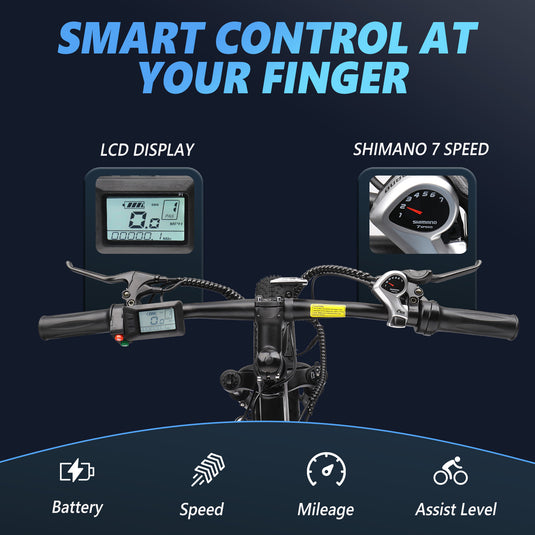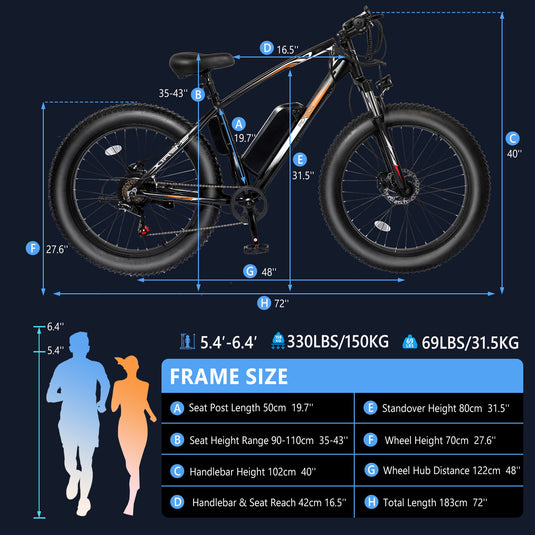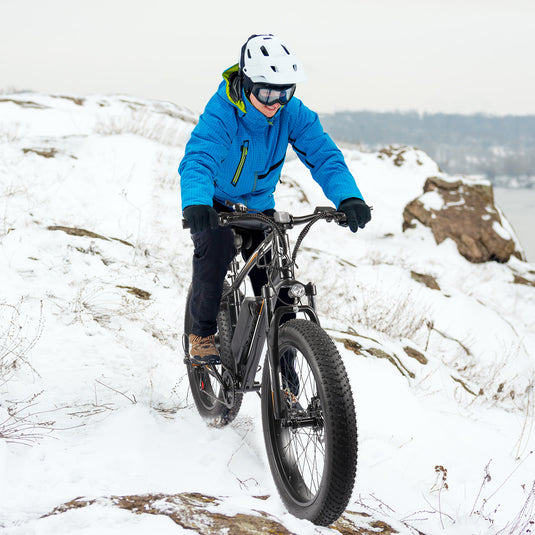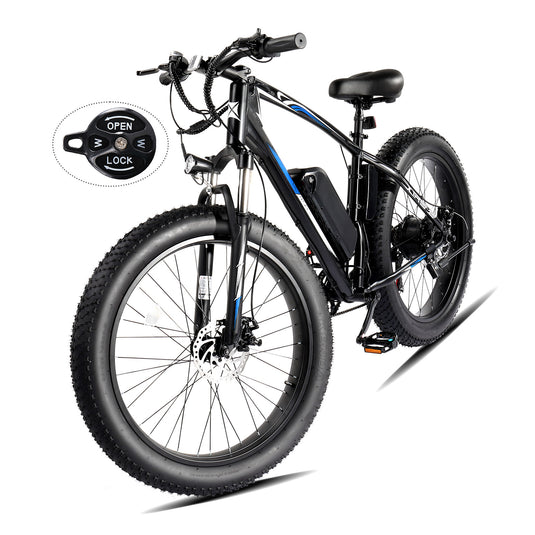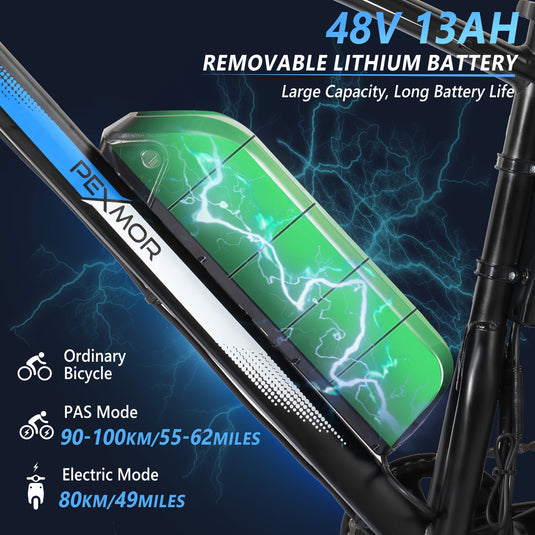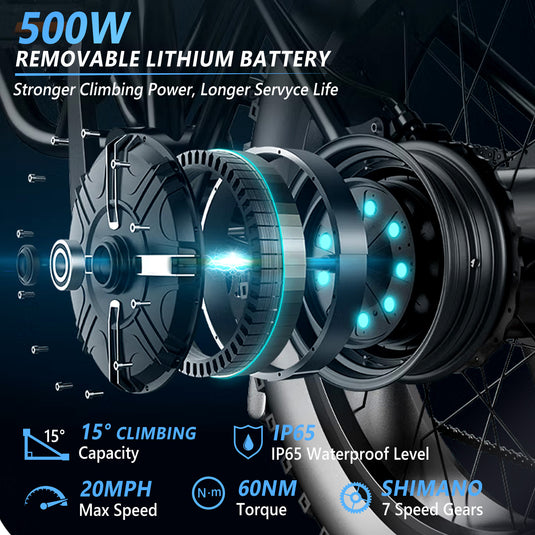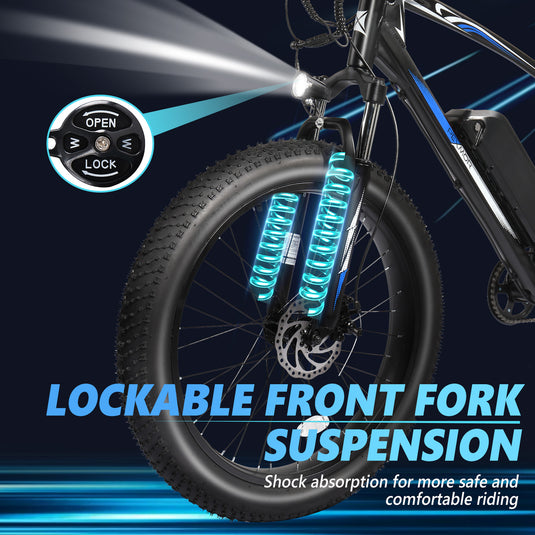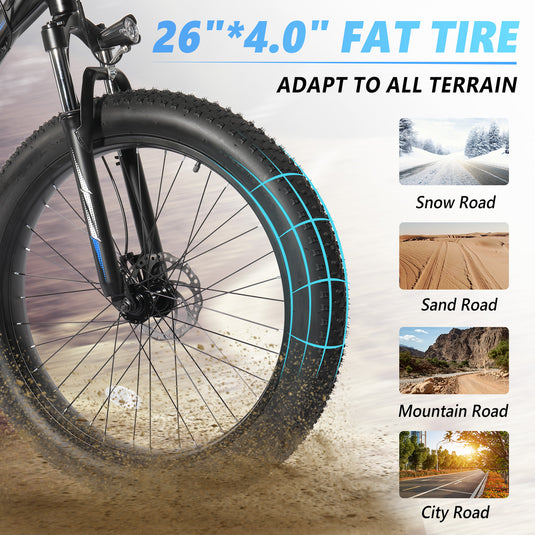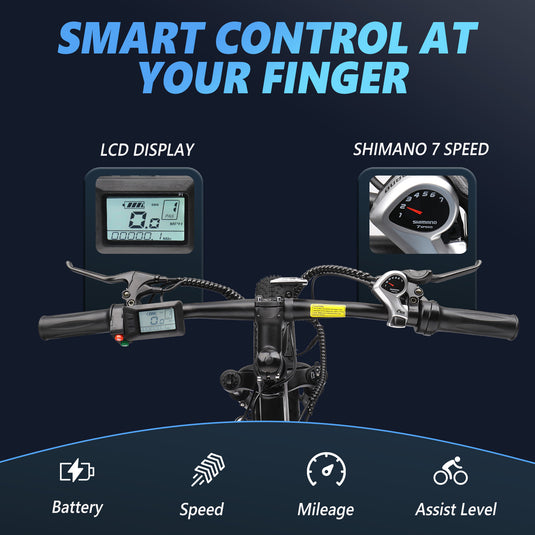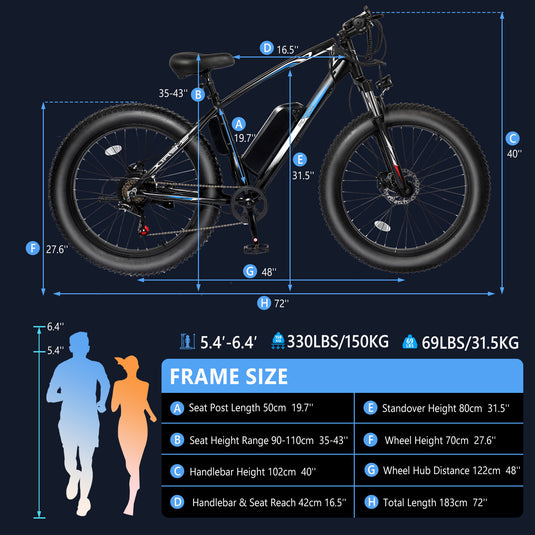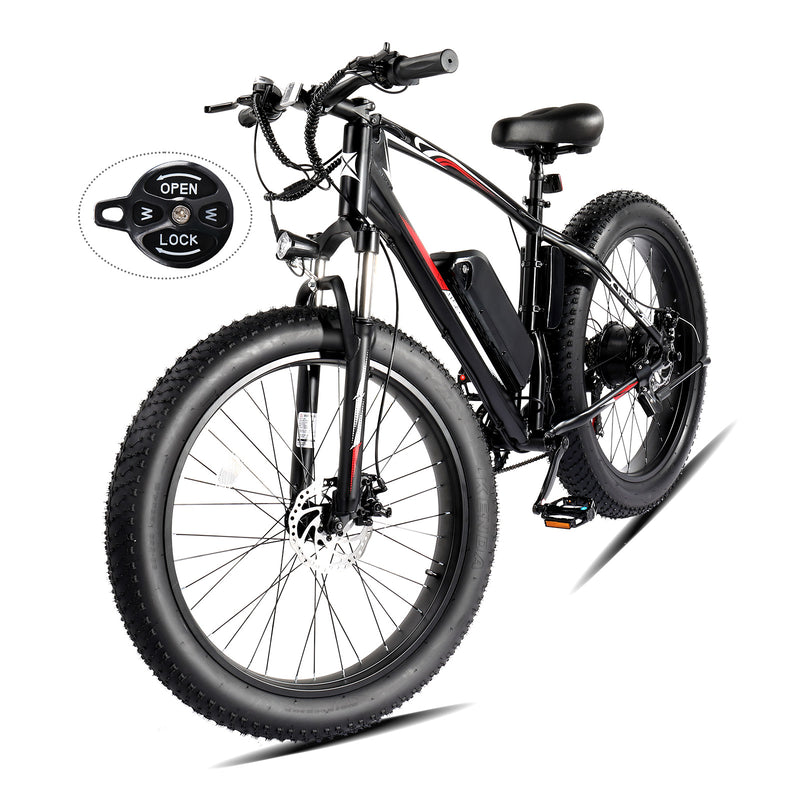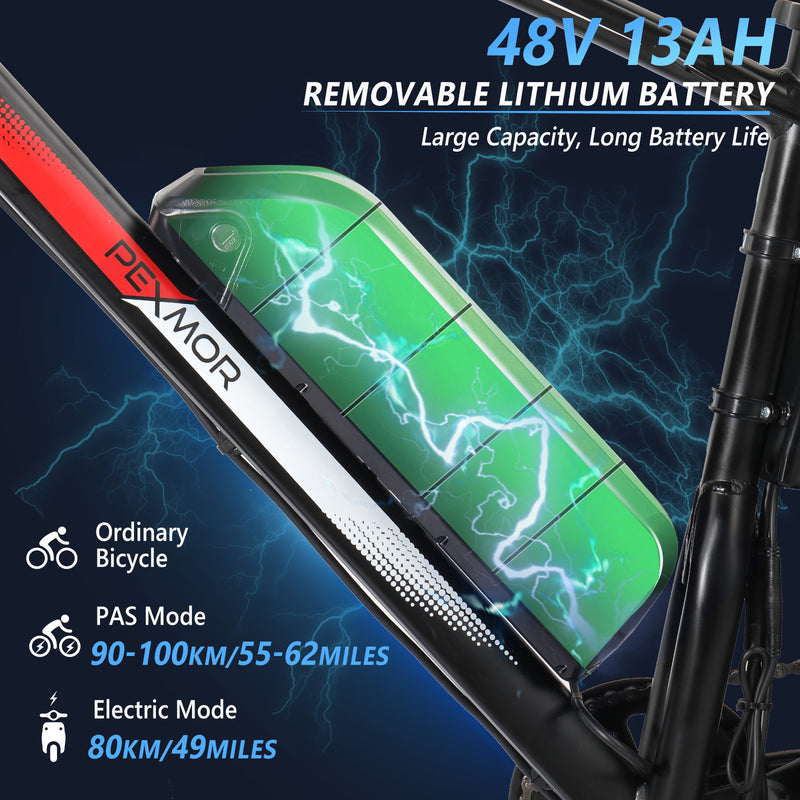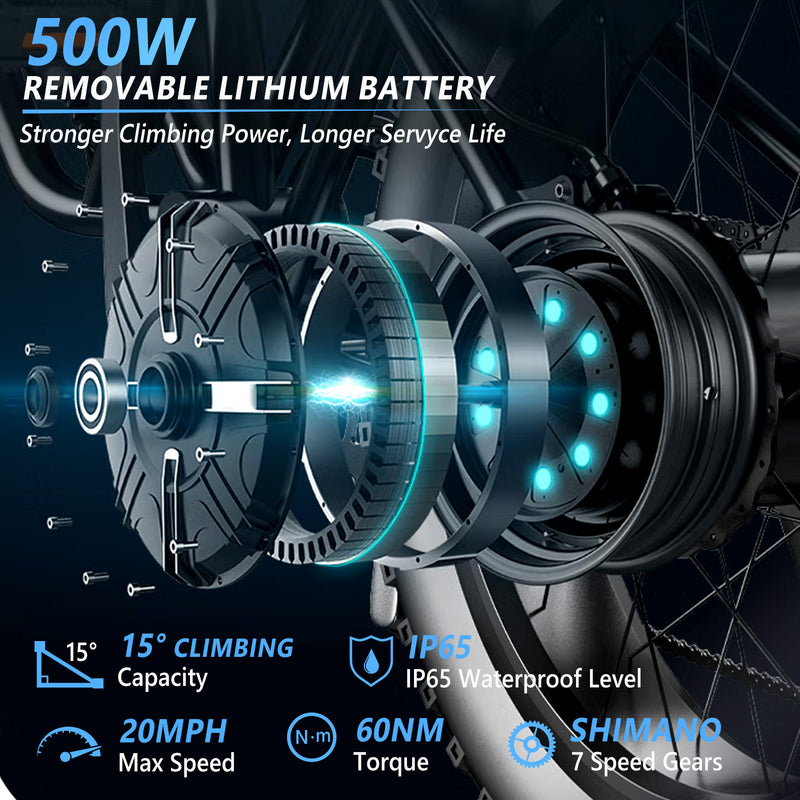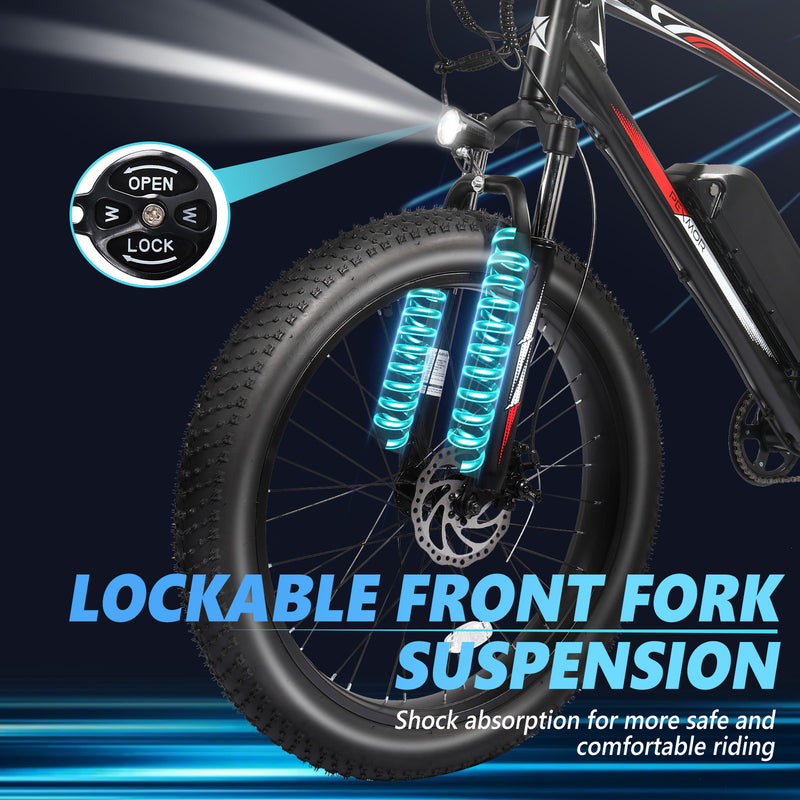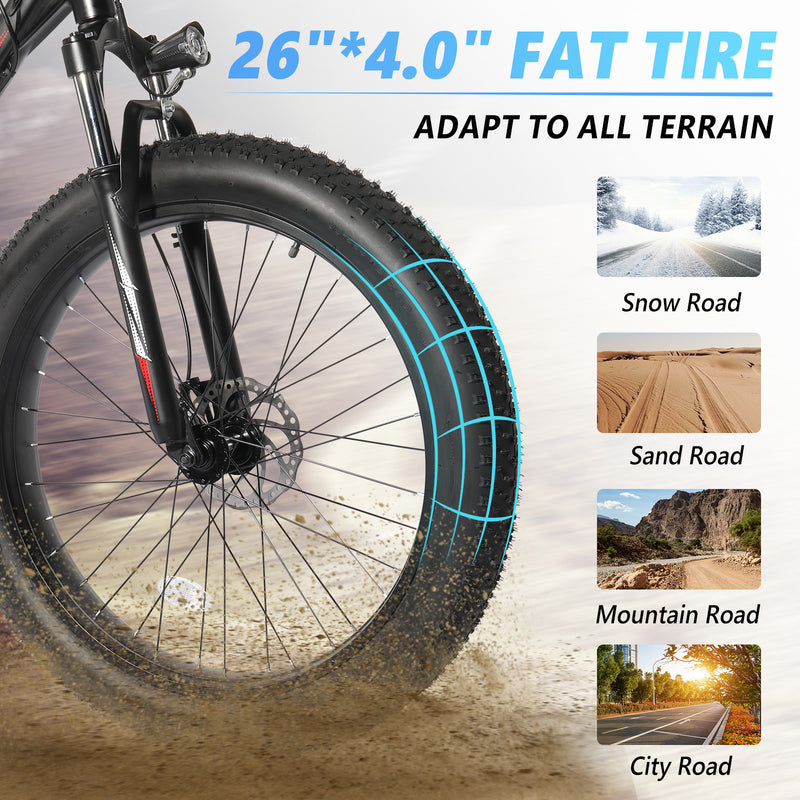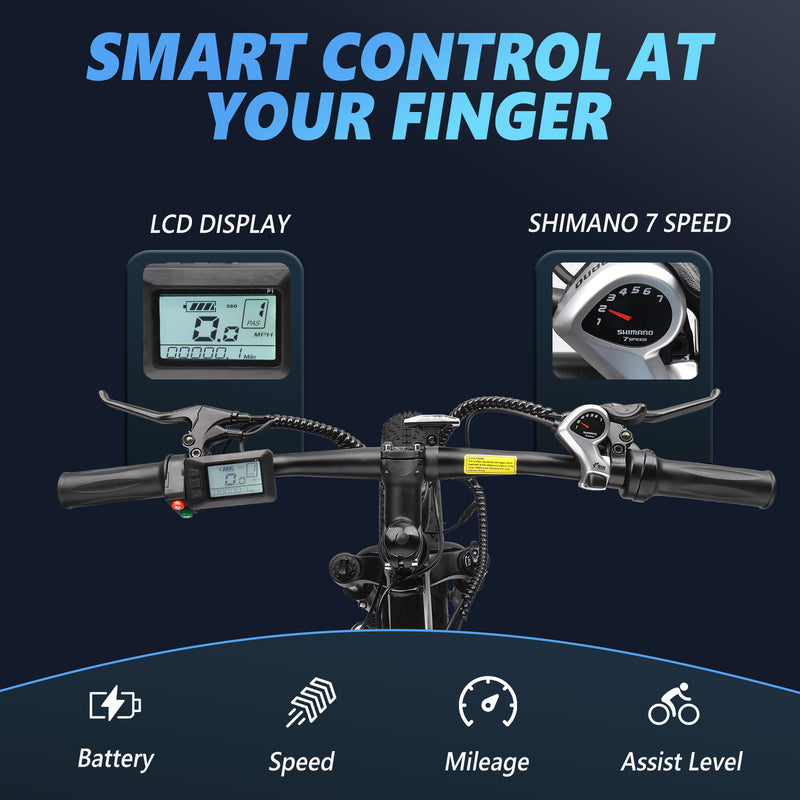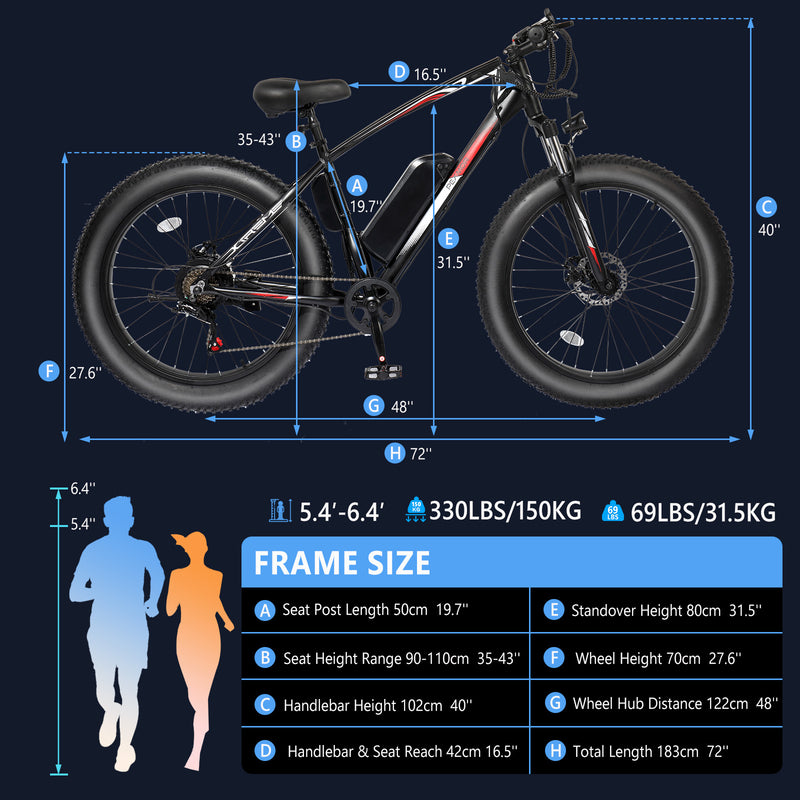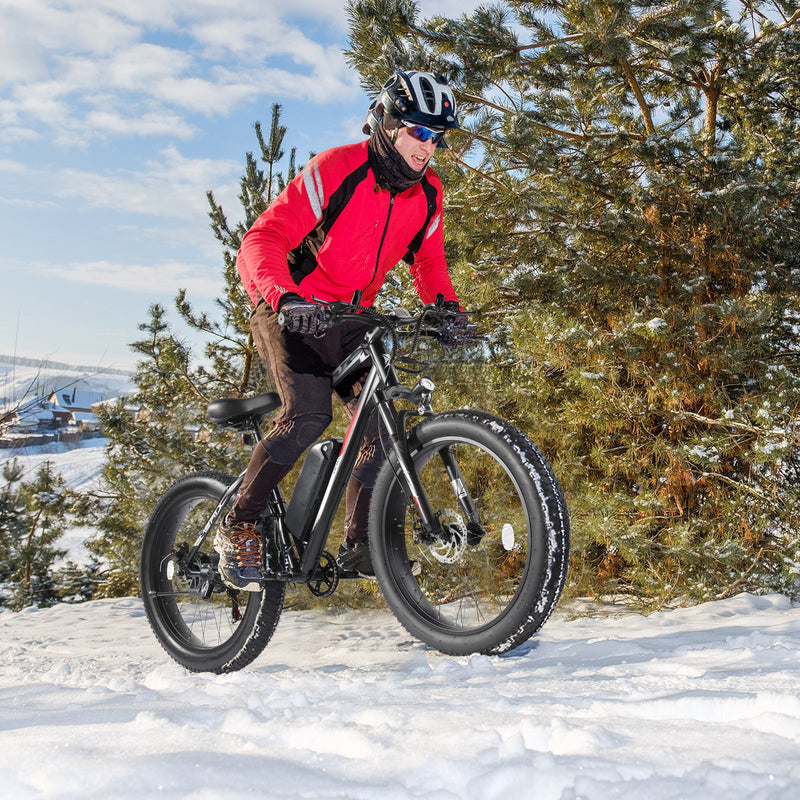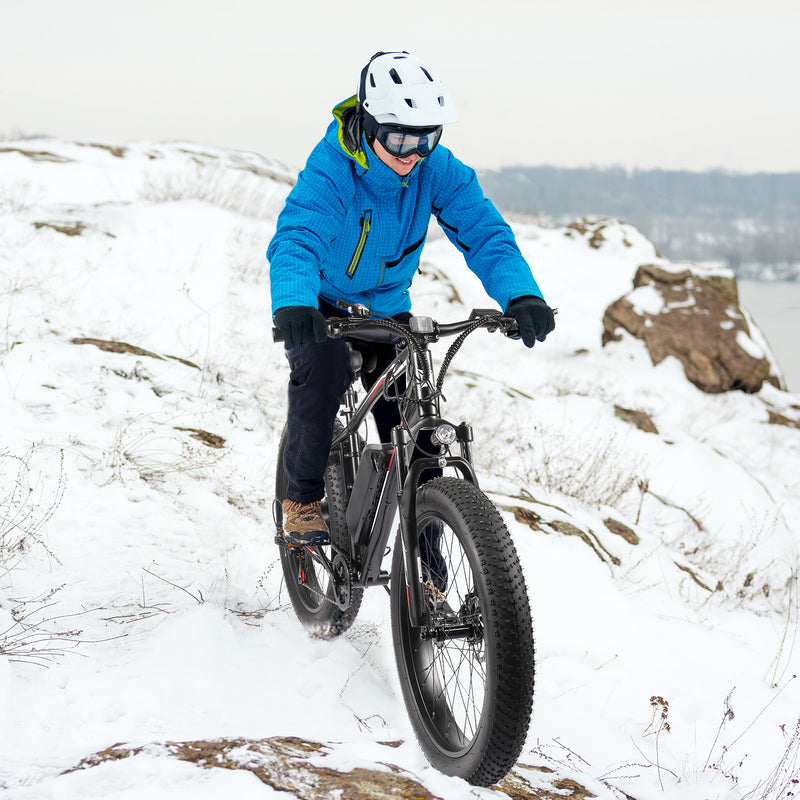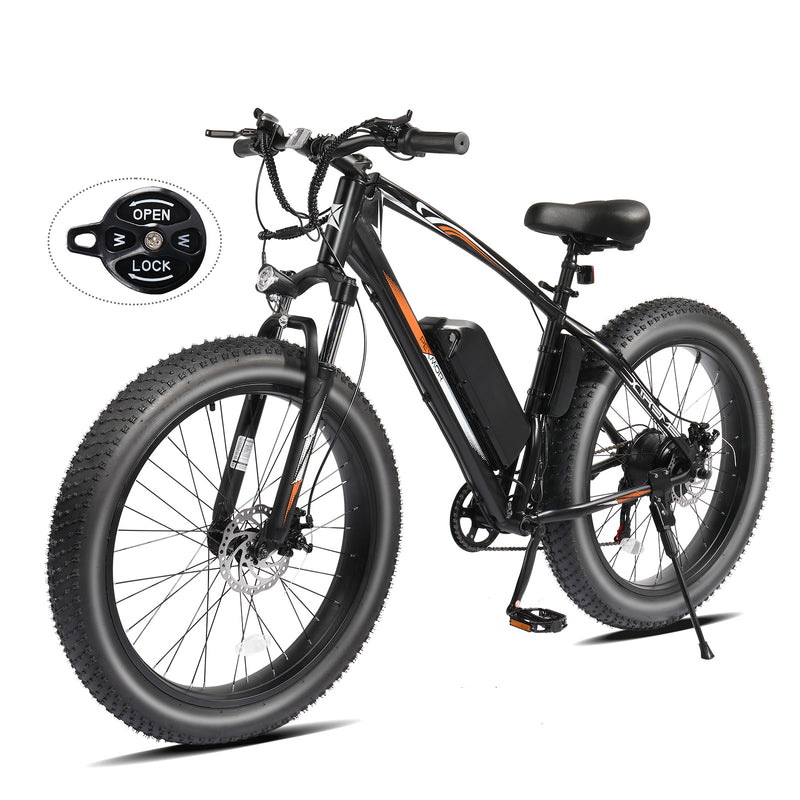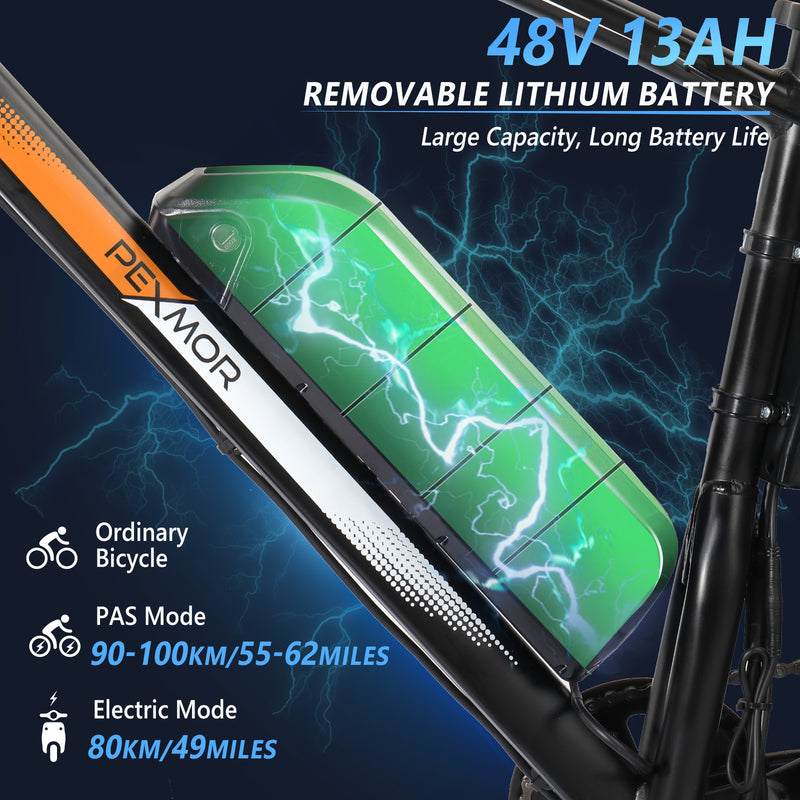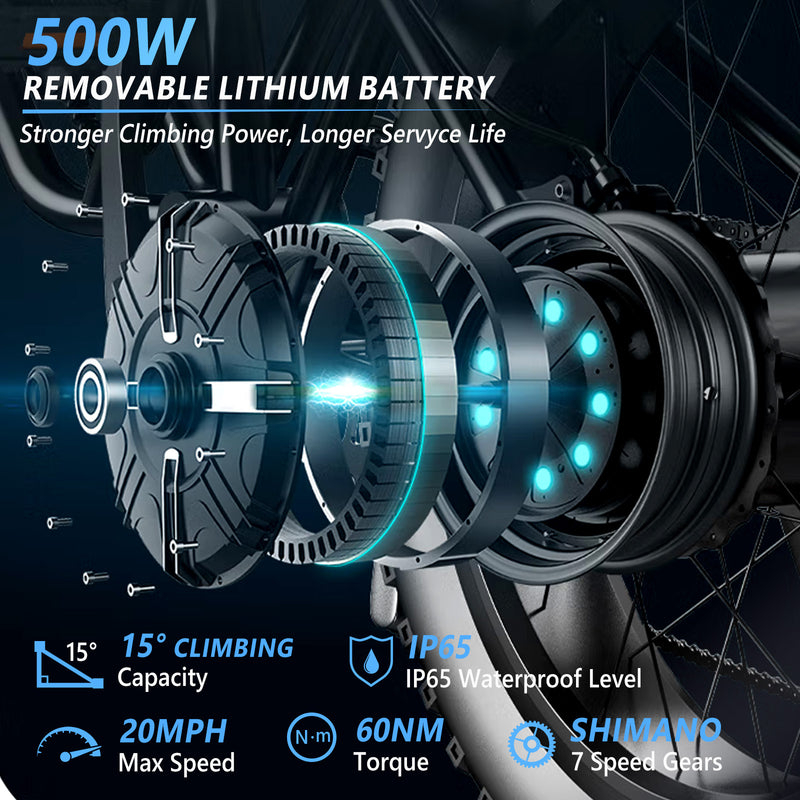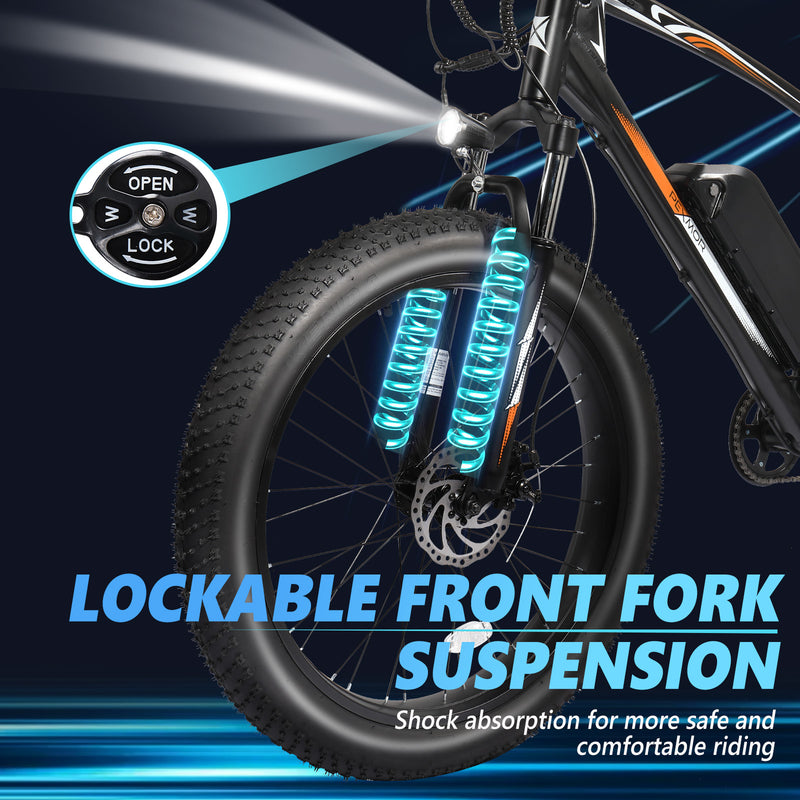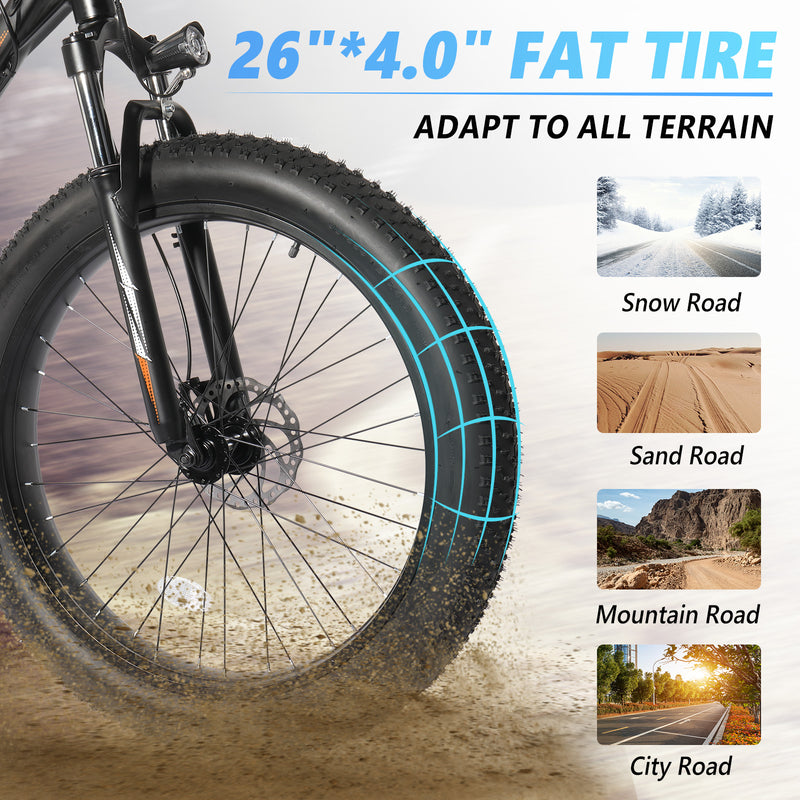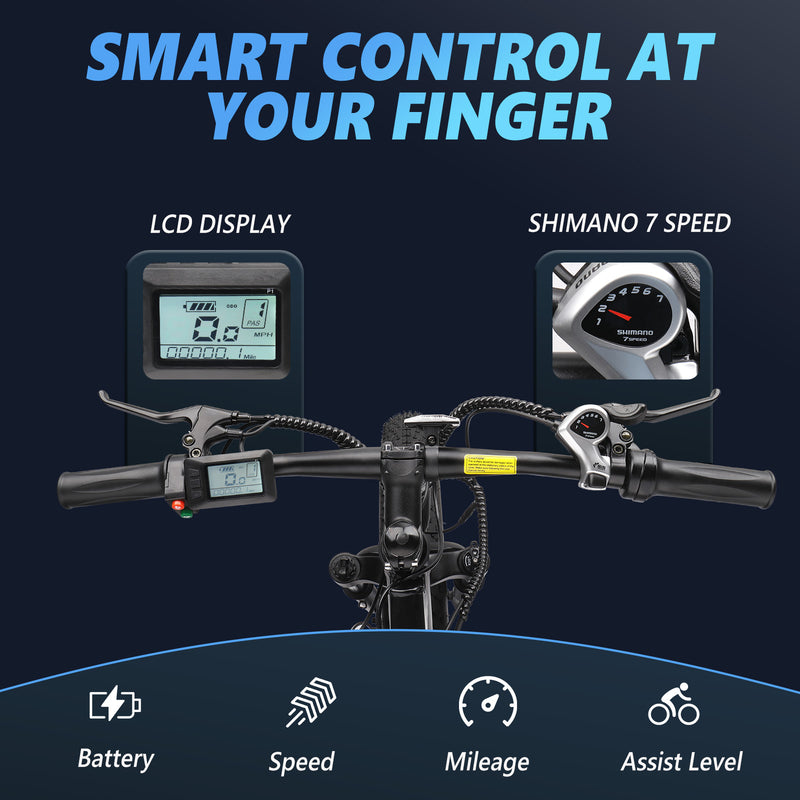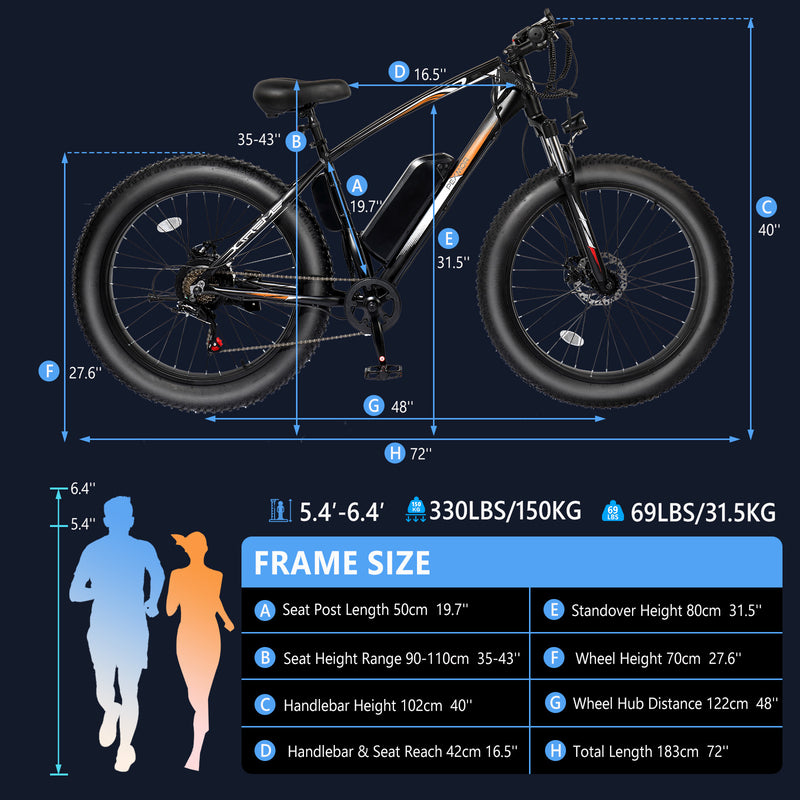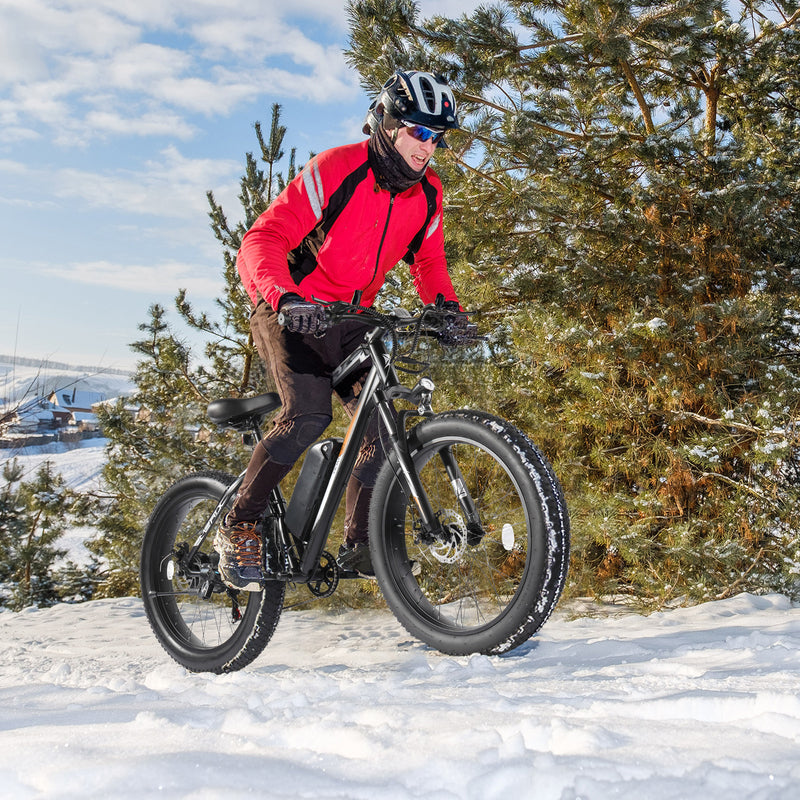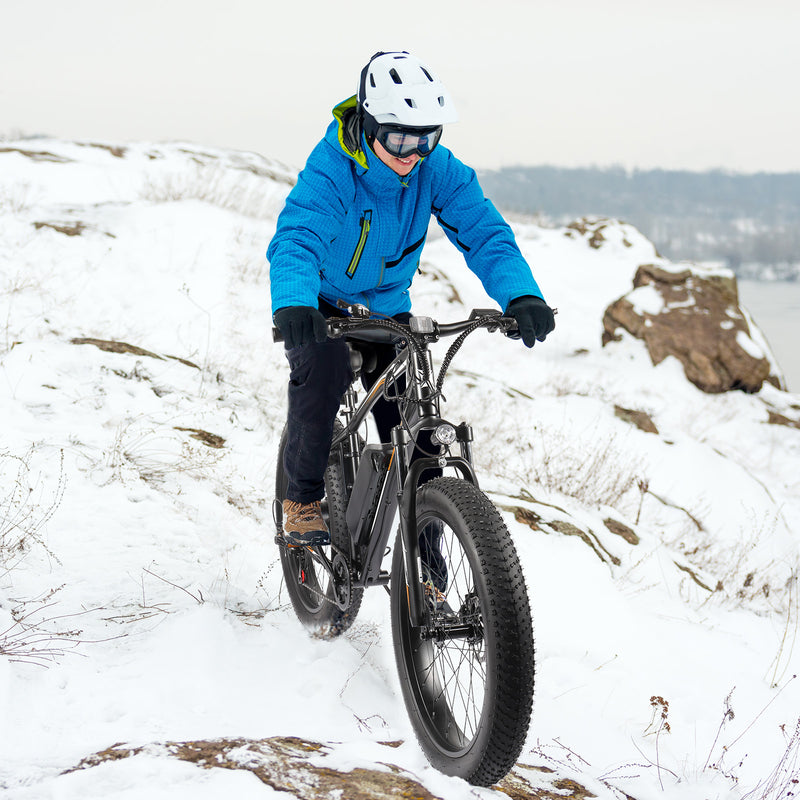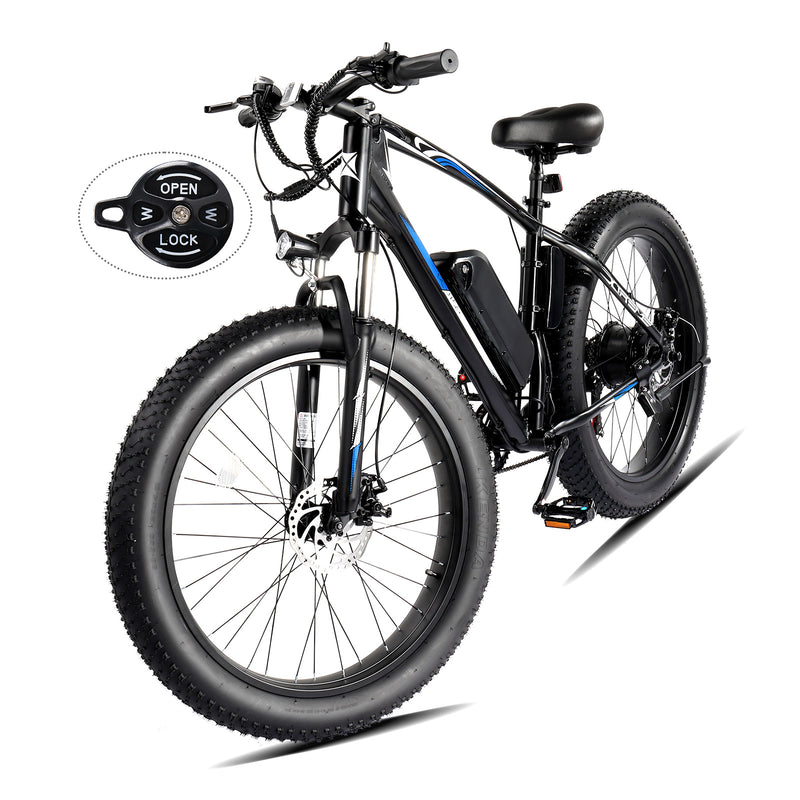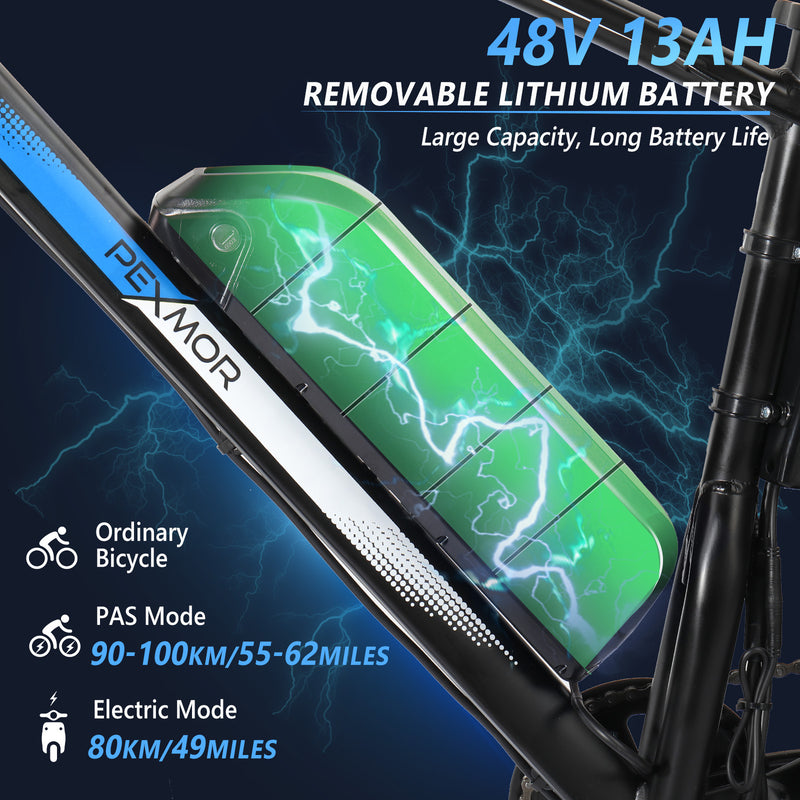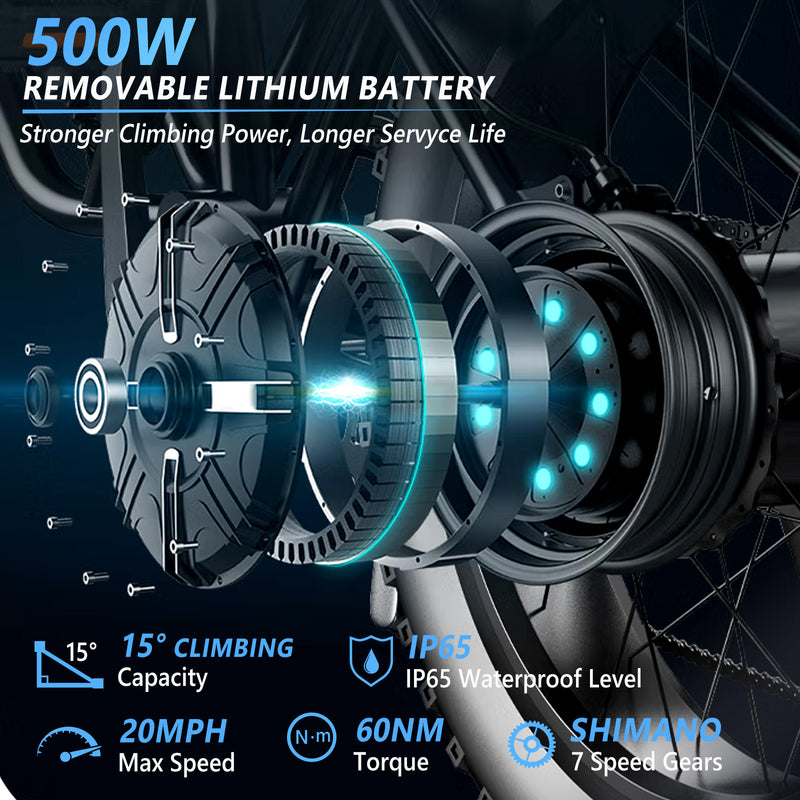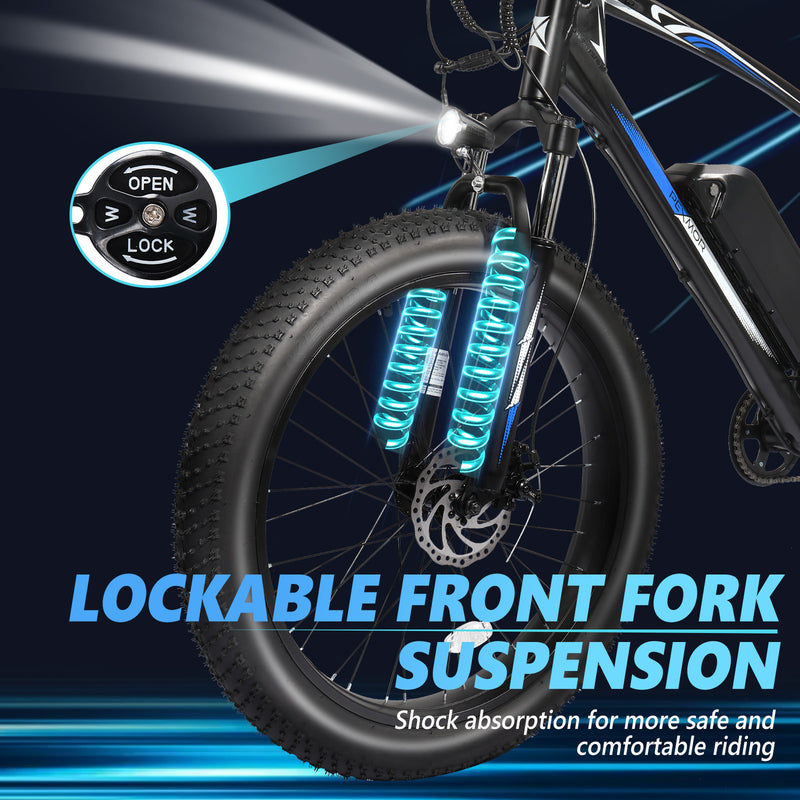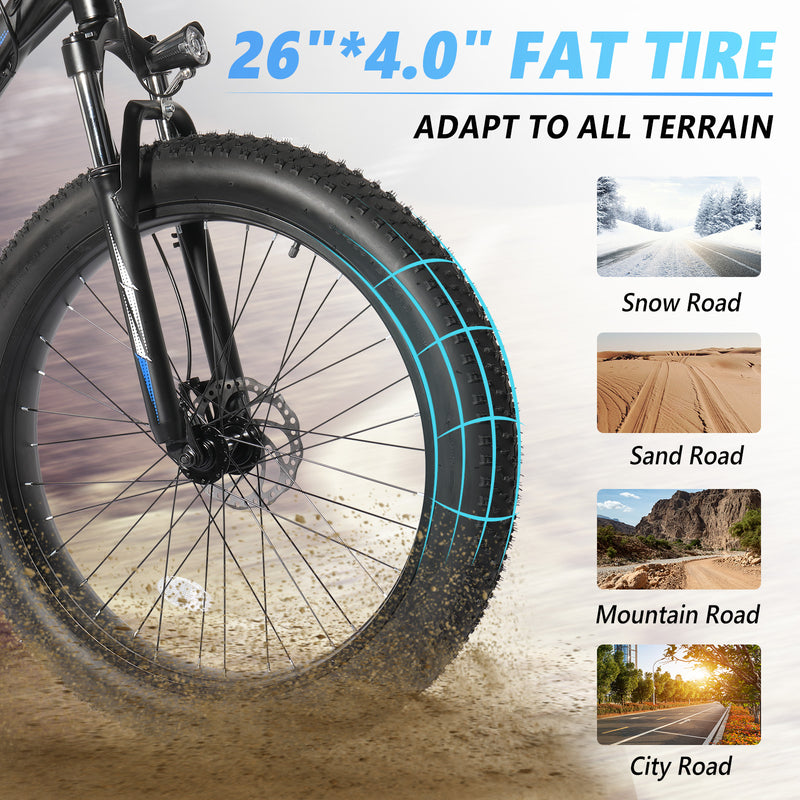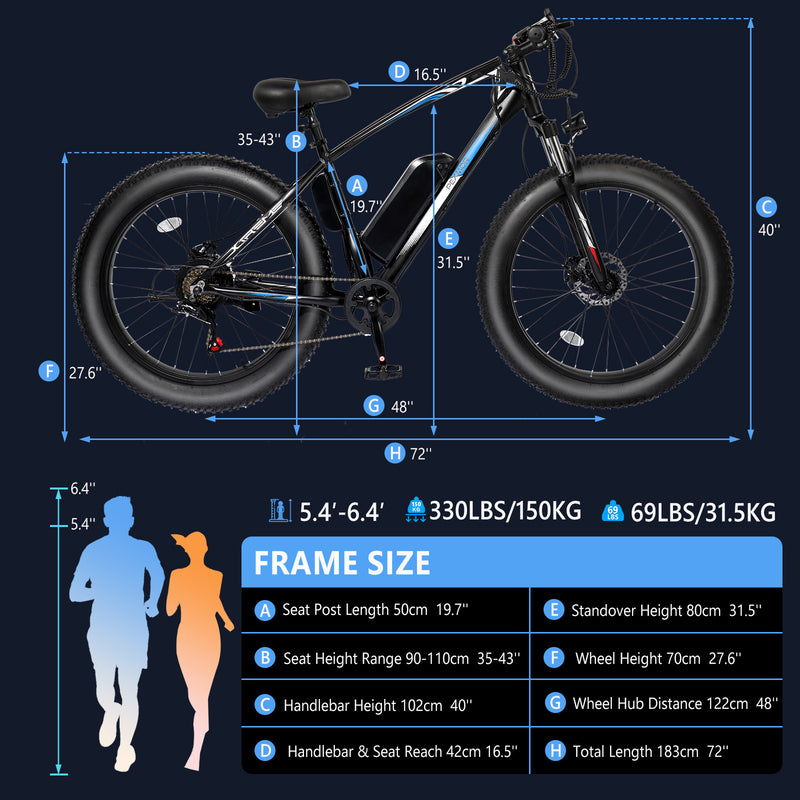 Features:
【POWERFUL MOTOR & LOCKABLE SUSPENSION FORK】- Powerful 500 W high-speed brushless motor provides stronger climbing power, the max speed can reach 20 MPH(32 KM/H).The lockable front fork suspension can comfortably adapt to various road sections.It can shock absorption for more safe and comfortable riding.

【LARGE CAPACITY REMOVABLE BATTERY】- The 48 V 13 Ah large capacity removable lithium battery.There are Ordinary Bicycle, PAS Mode, Electric Mode 3 riding modes.The electric mode can travel 80 KM/49 Miles.The PAS Mode can travel up to 90-100 KM/55-62 Miles.It can meet your daily commuting and mountain cruising needs.
【SHIMANO 7-SPEED GEAR & DUAL DISC BRAKES】-The professional Shimano 7-speed gear finger shifter convenient to ride uphill, downhill or pure acceleration. The front and rear dual disc brakes provide a stable and strong braking force.It ensure the safety of your riding.
【DURABLE FAT TIRE & LCD DISPLAY 】-The 26"*4.0" fat tire is non-slip and wear-resistant.It has strong grip and puncture resistance to ensure safe driving.The max load capacity is 330 LBS/150 KG.Smart LCD display can convenient to control or display battery power,speed,mileage and assist level.
【EASY TO INSTALL & CONSIDERATE SERVICES 】- The bicycle arrives 85% assembled. With detailed instructions and installation tools, you can easily complete the installation.We will provide half or 1 year warranty for different bicycle parts. If there is damage or failure with bike, pls find us by your order and send us the relevant photos and videos of the problem.

Handle bars
Would like to be able to raise my handle bars so I wouldn't have to lean over as much.
Great e-bike
Great e-bike and it only weighs 63.6 lbs, which is less than the published weight.
Well adjusted quality e-bike... Super nice ☺️
Electric Doesn't engage rear tire
I had mine for bout a week not sure what happens went to ride it one day and it just didn't work makes noise battery is fine no damage something is just locked up or I messed with a setting it just doesn't want to send electric to the tire it did say in manual about 3 setting not to touch but I went through I think it's how it should....any solutions? What is the speed measurement setting supposed to be on it goes from0-225 that's only one I'm not sure about and I think it has to be specific any help would be appreciated I need this this for work
Battery doesn't work
Opened up, and now battery light stays green but doesn't charge!!!!!
Thought the throttle didnt work at first but push the minus all the way down. It has to be on 0 t...