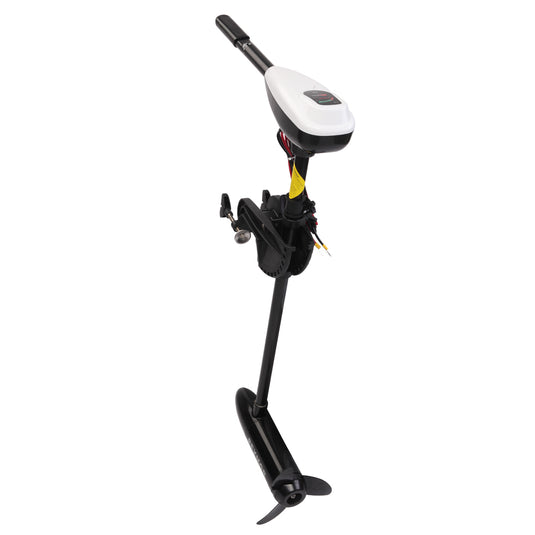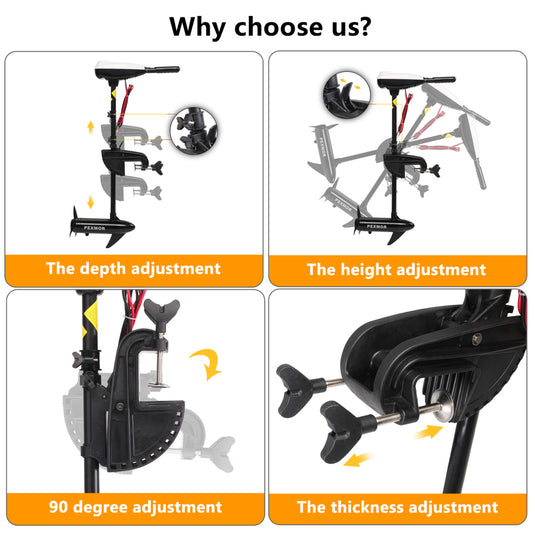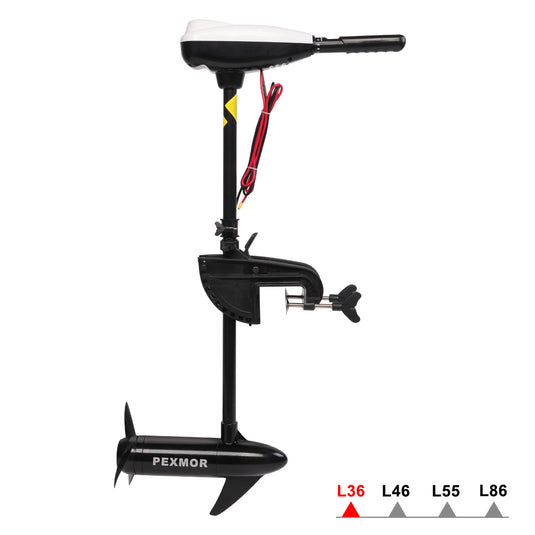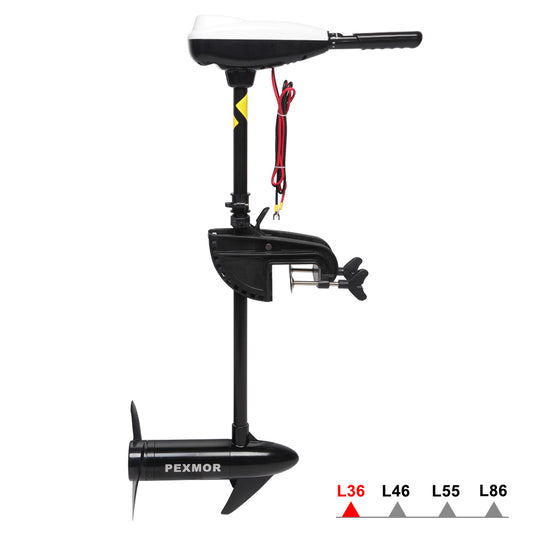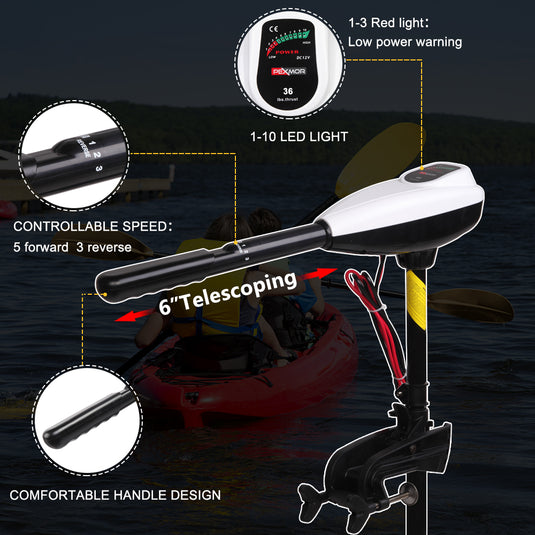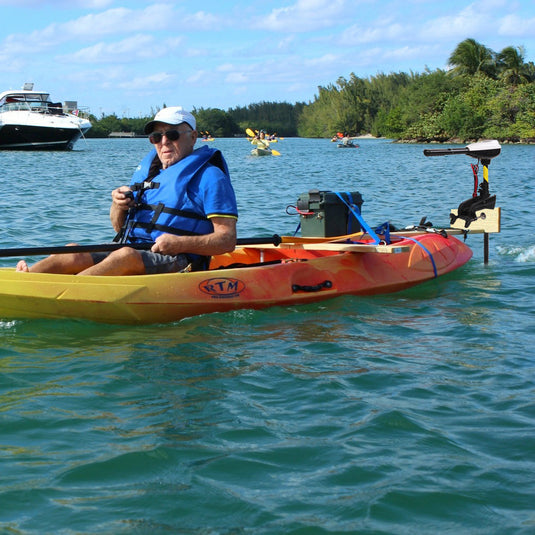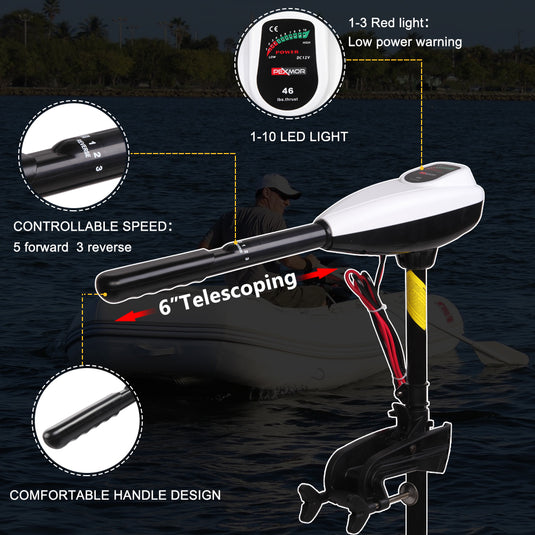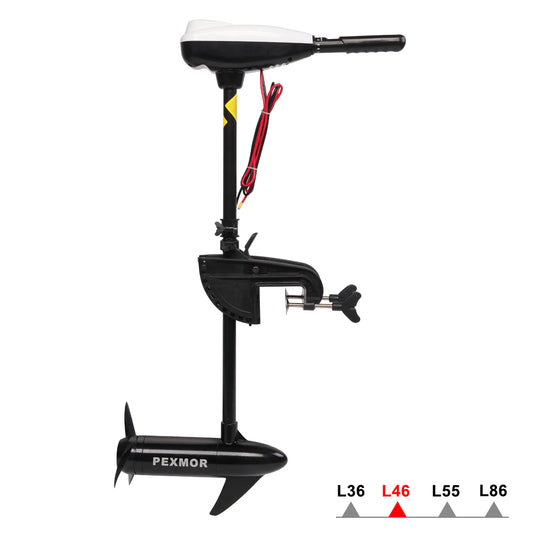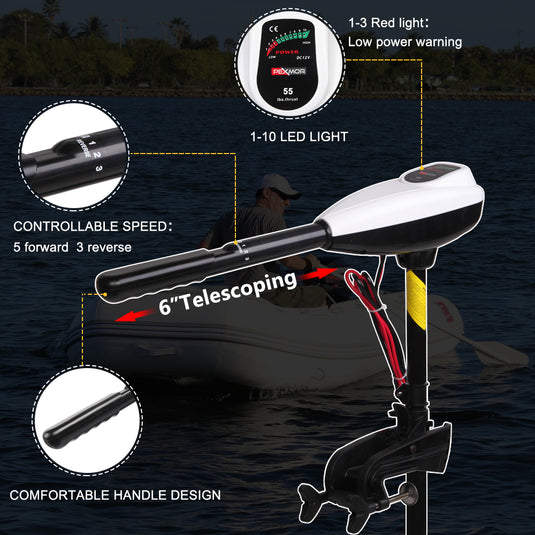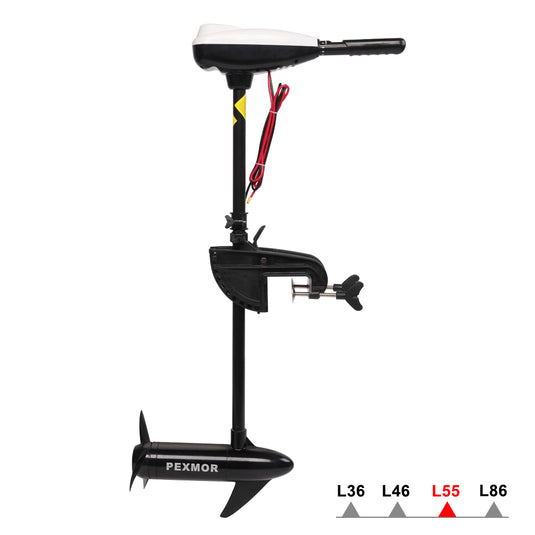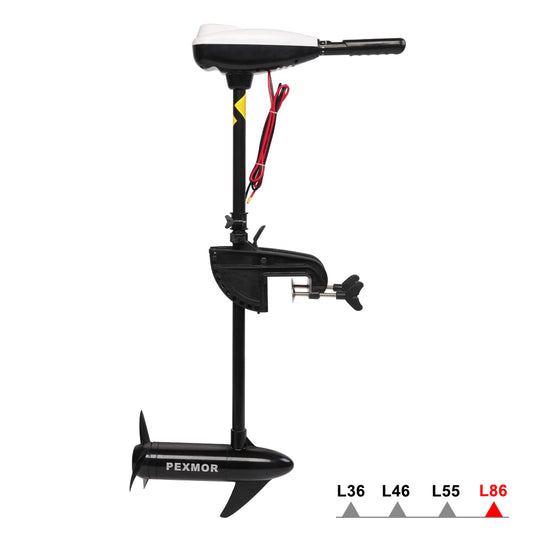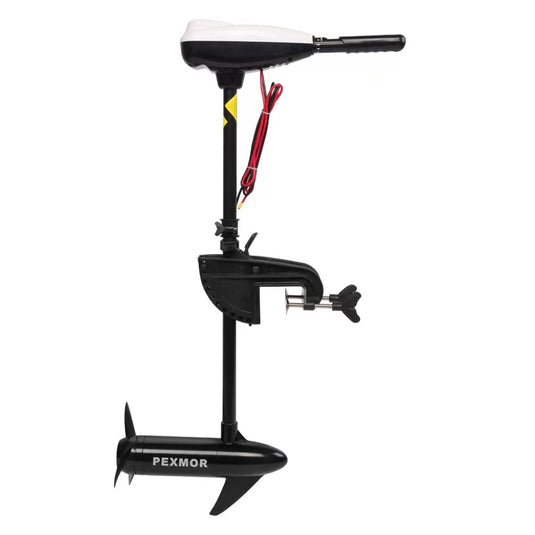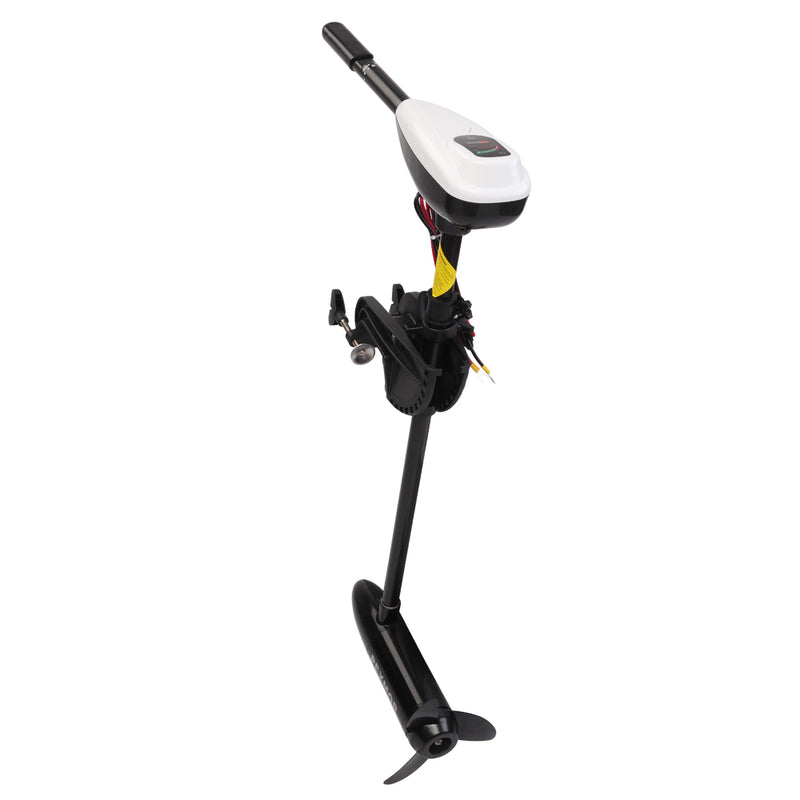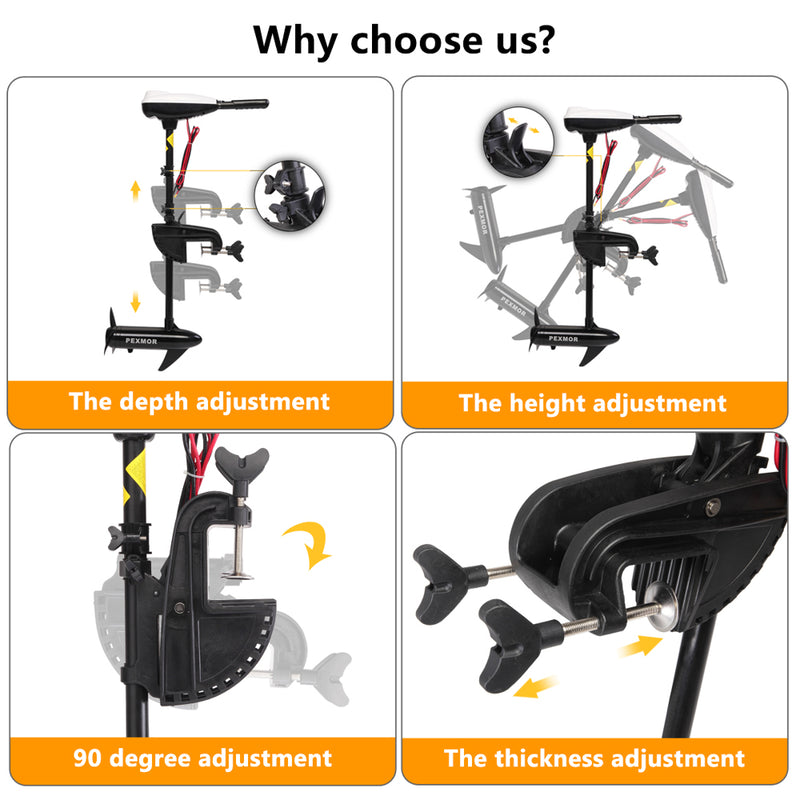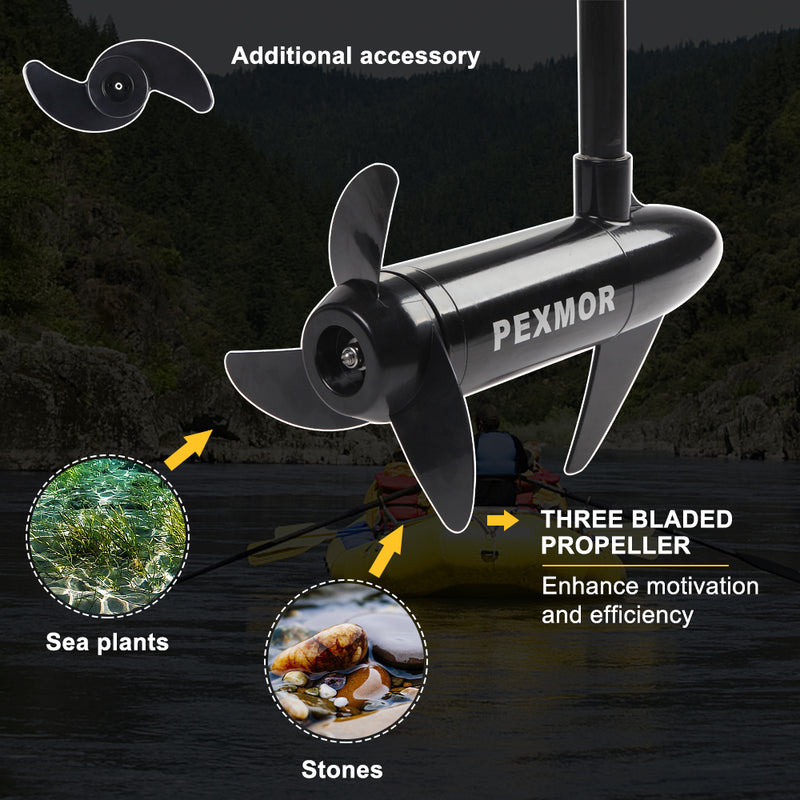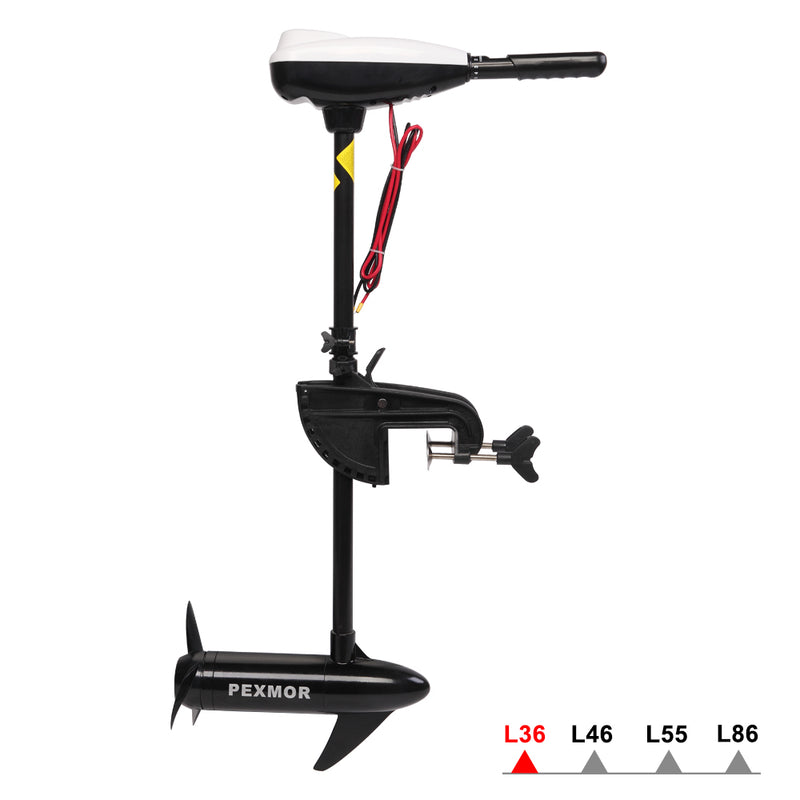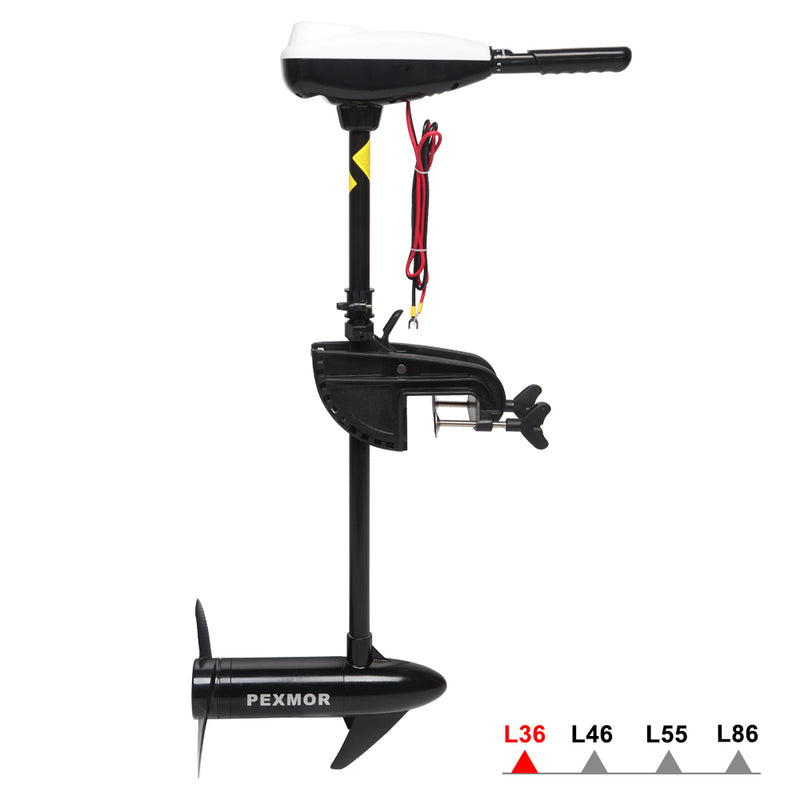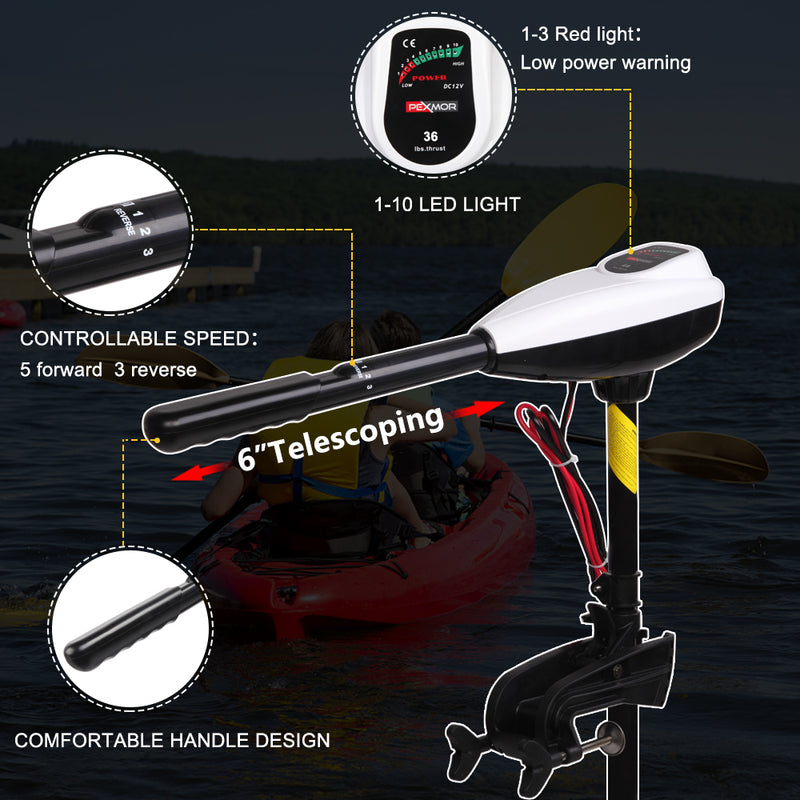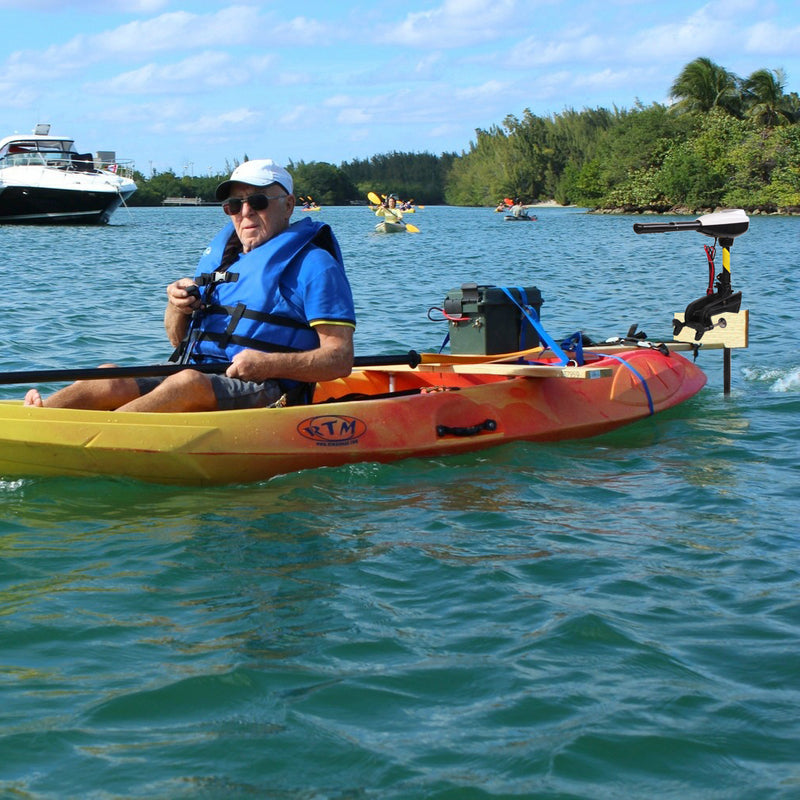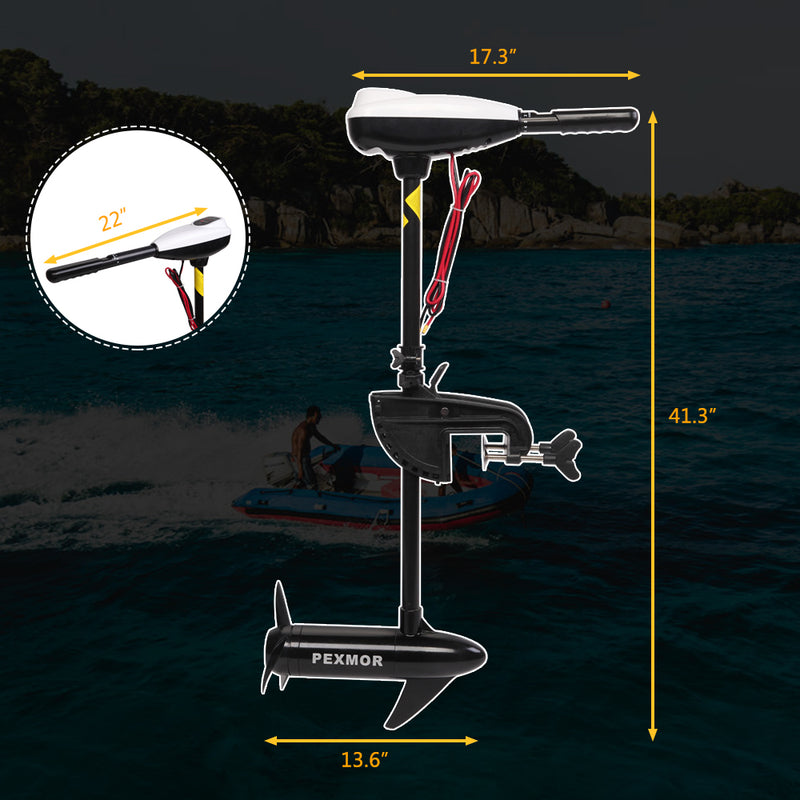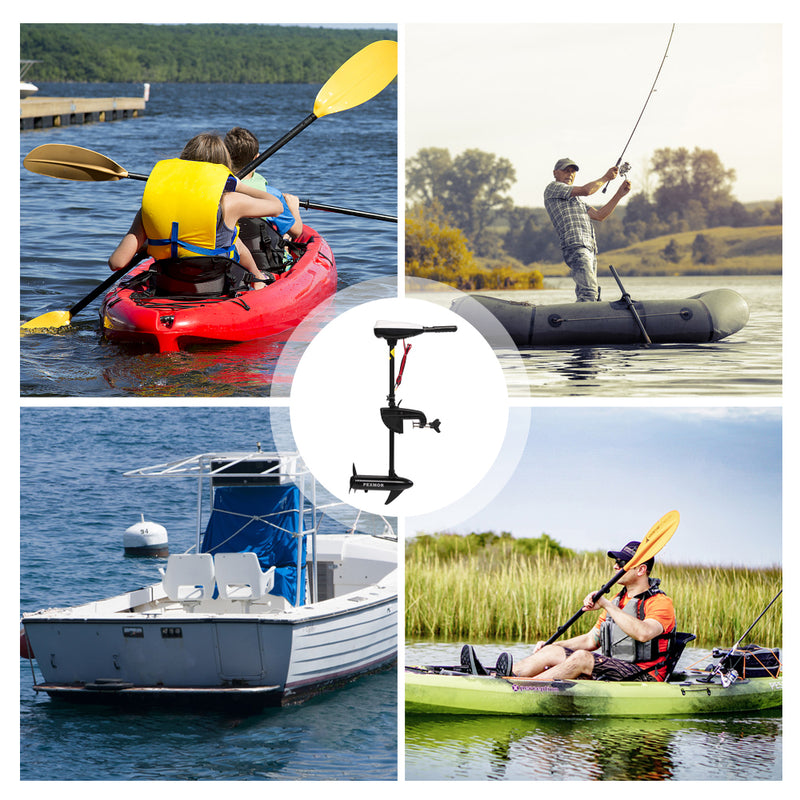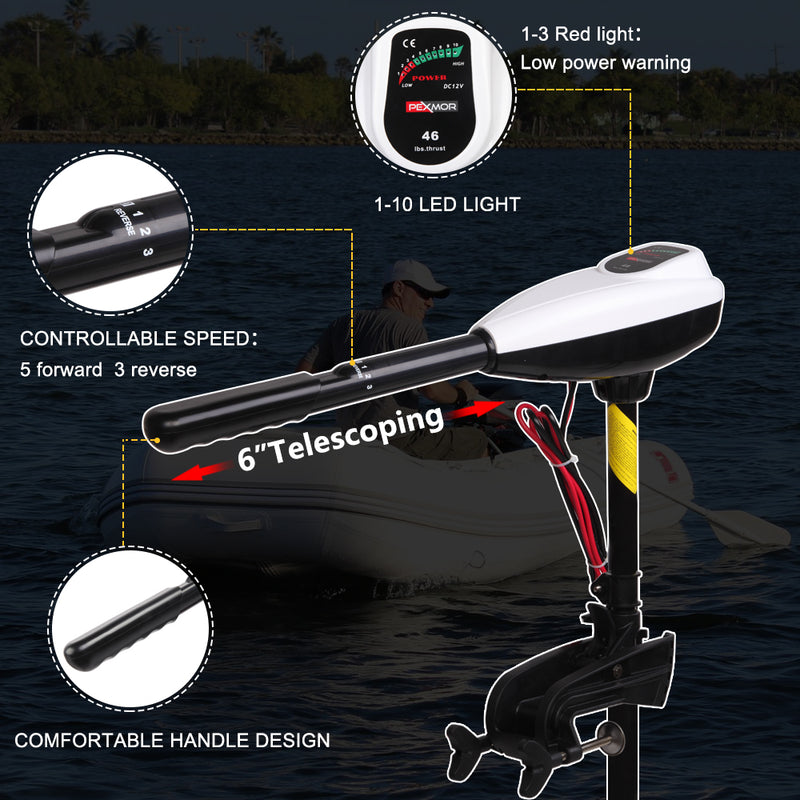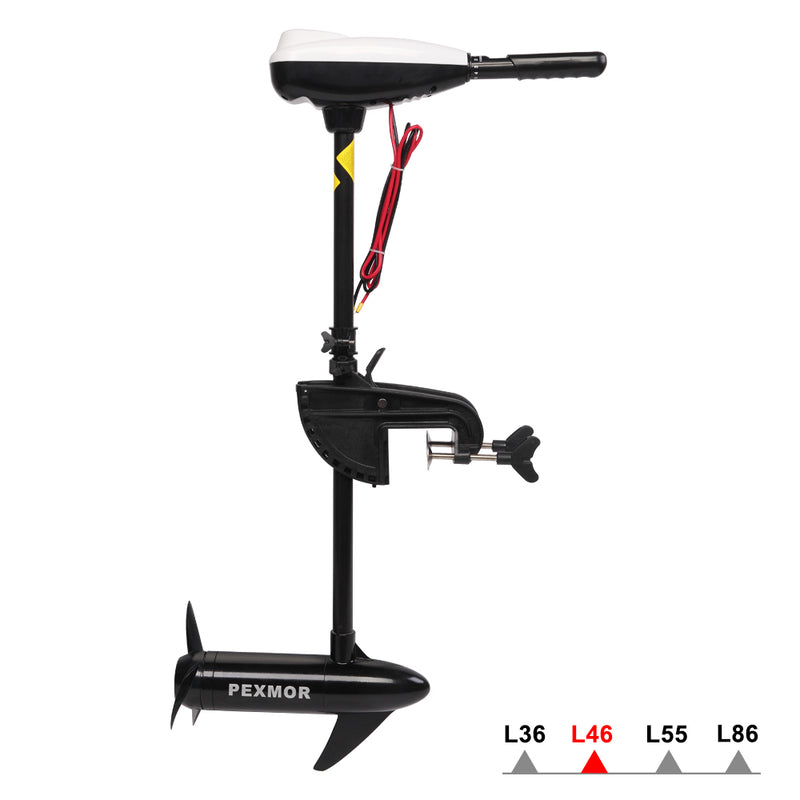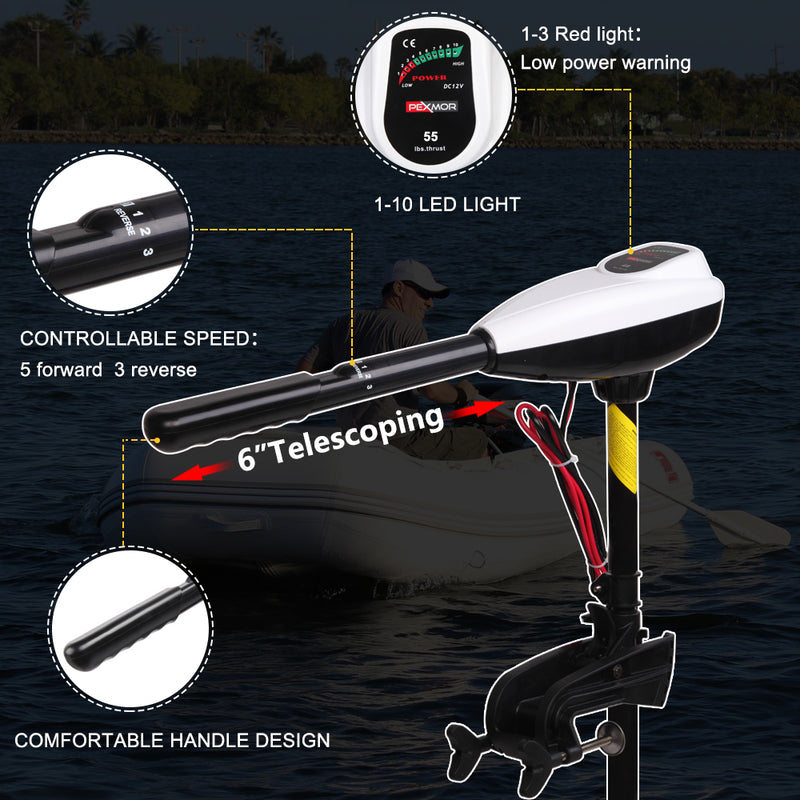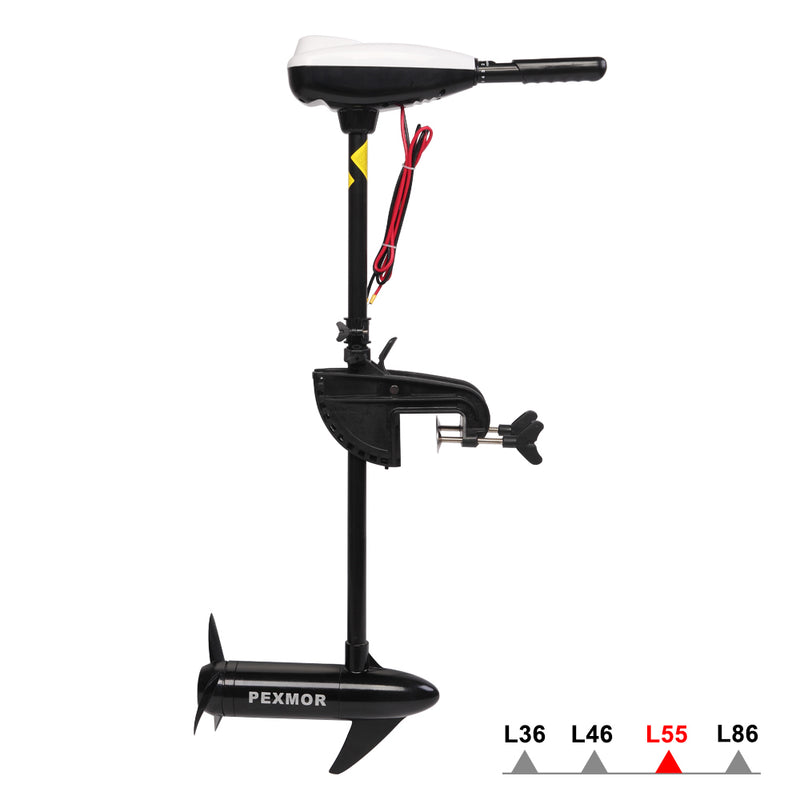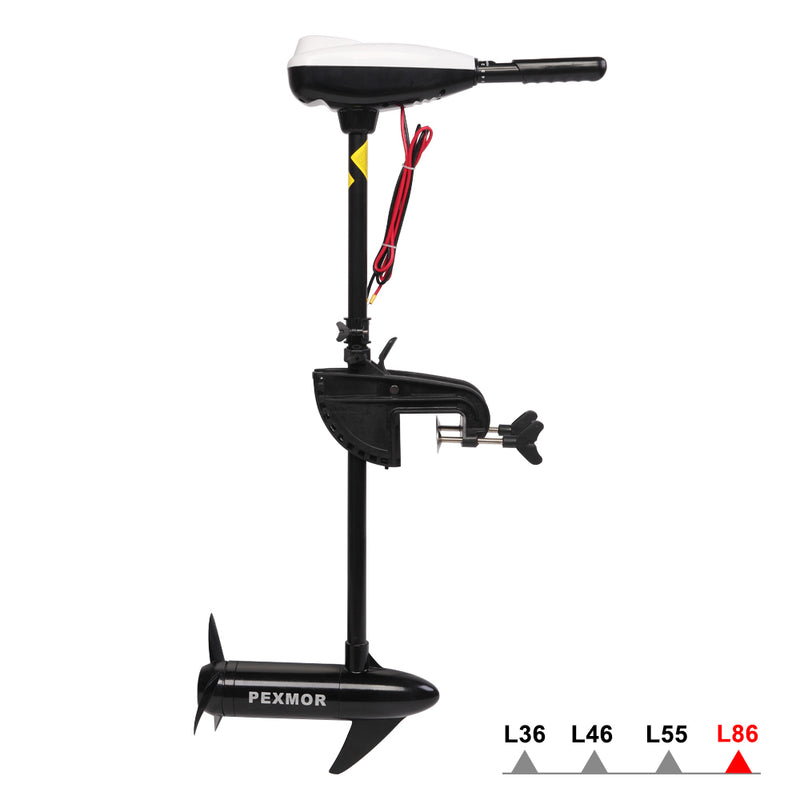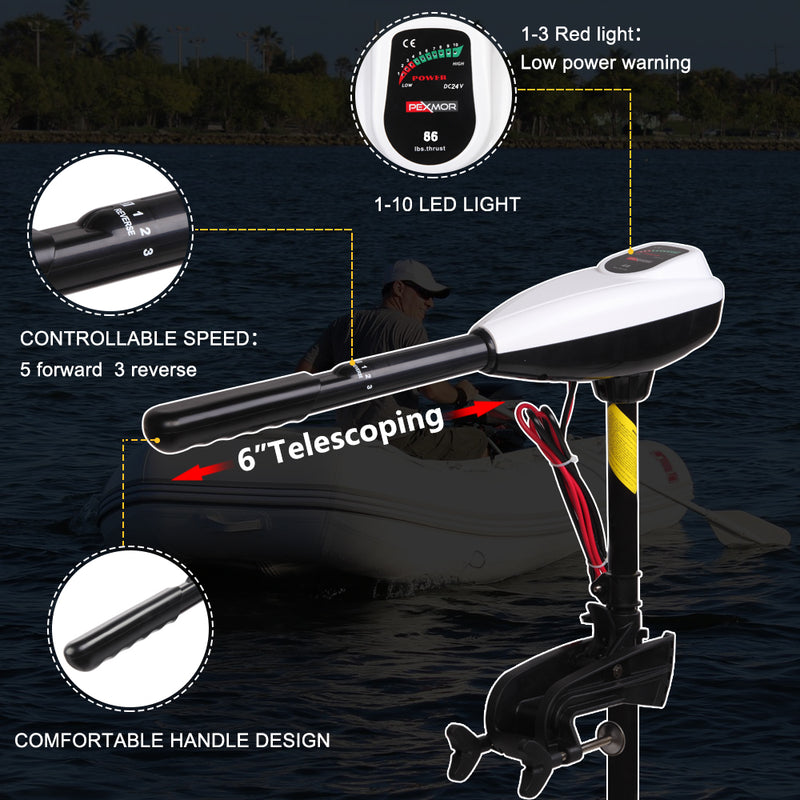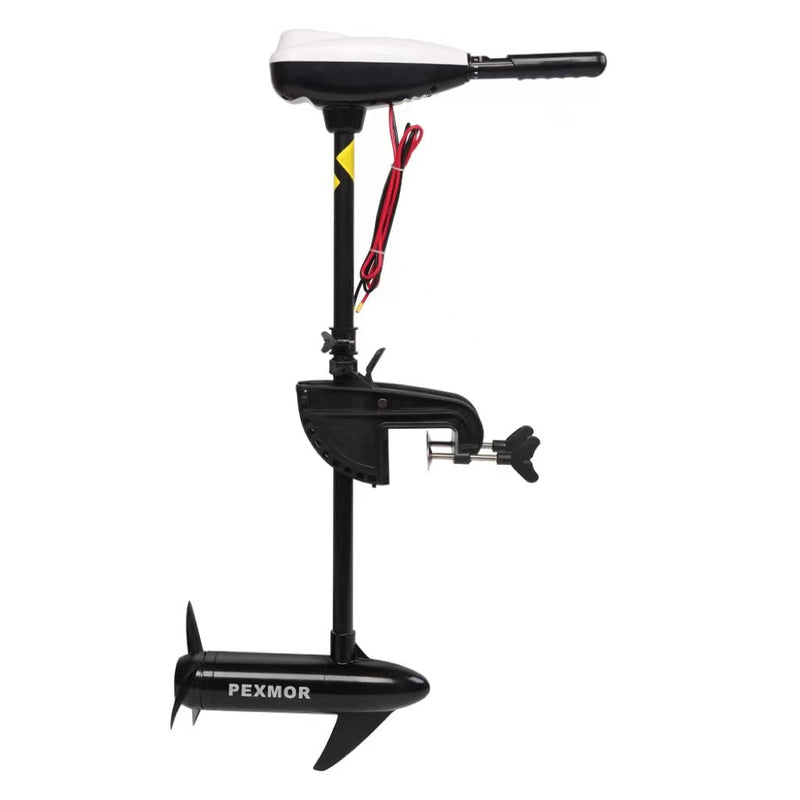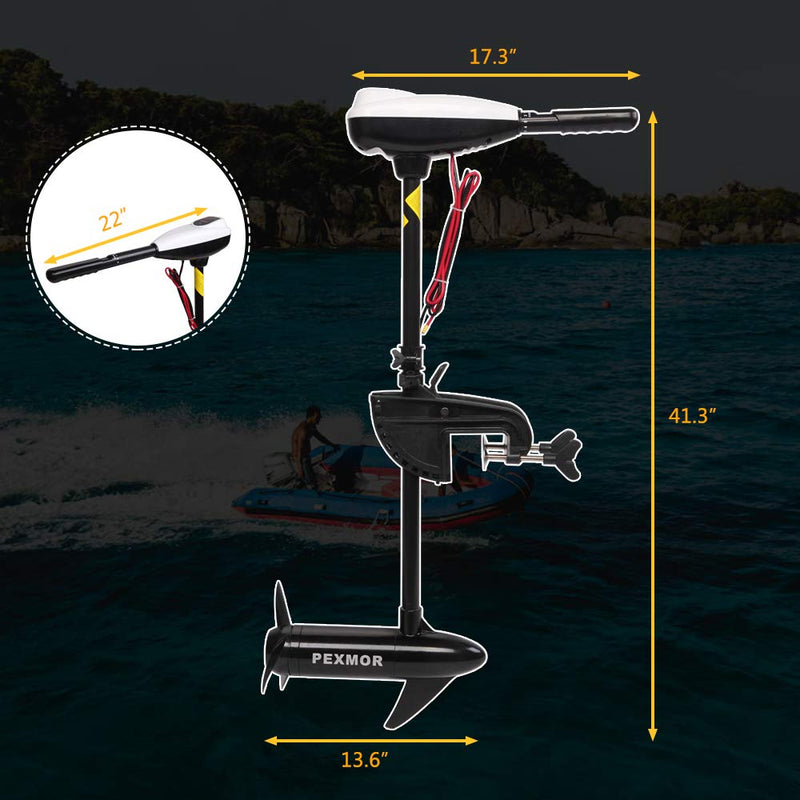 Introduction:
Upgrade your fishing game with the reliable and durable PEXMOR Electric Trolling Motor. Built with high-quality saltwater corrosion-resistant materials, it features a reinforced Nylon Bracket, fiberglass composite shaft, and durable aluminum head for stability and corrosion resistance. Suitable for kayaks, inflatable boats, pontoons, and more. Buy now and take your fishing experience to the next level.
Features:
1.EFFICIENT POWER:PEXMOR Electric Trolling Motors come in four thrust options, providing efficient and powerful performance with 12V power. With a high-quality build, these motors run all day without overheating and operate quietly to avoid disturbing the fish. 

2.VARIABLE HANDLE:PEXMOR Electric Trolling Motors feature a 6" telescoping handle for adjustable length, comfortable grip, and 5 forward/3 reverse speeds for smooth control. 

3.ADJUSTABLE DEPTH AND ANGLE:PEXMOR Electric Trolling Motors feature adjustable shaft angle and depth control for customizable sailing conditions. 

4.UNIQUE DESIGN:PEXMOR Electric Trolling Motors have a three-bladed propeller for enhanced efficiency and easy seaweed clearance. Some models come with additional two or three-bladed propellers for added versatility. 

5.LED BATTERY INDICATOR:PEXMOR Electric Trolling Motors feature a 1-10 LED light indicator to keep you informed of the battery's capacity. 
Specification:
Power:36/46/55/86LBS
Max Speed: 4.03/5.9/9/13.7mph
Shaft Length: 30"/36" Fiberglass Composite
Overall Size: 40.5"x 17.7" x 6/48.4"x17.7"
Product Weight: 16/17.2/19.8/22 lbs
Battery Indicator: 10 Point LED Meter
Handle Control: 6" Telescoping Tiller
Battery Requirements: 12V/24V
What You Get:
1 x PEXMOR Electric Trolling Motor
1 x Three bladed propeller
1 x Two bladed propeller
1 x User Manual 
1 x Accessories Bag
can not find replacement prop
where can I buy a replacement prop for my 36# thrust Pexmor
Fast delivery, arrived on time
Smooth operating experience, no stuttering
Excellent quality, impeccable
Stunning appearance design
Far more than other competitors
great user experience
Top product at great value