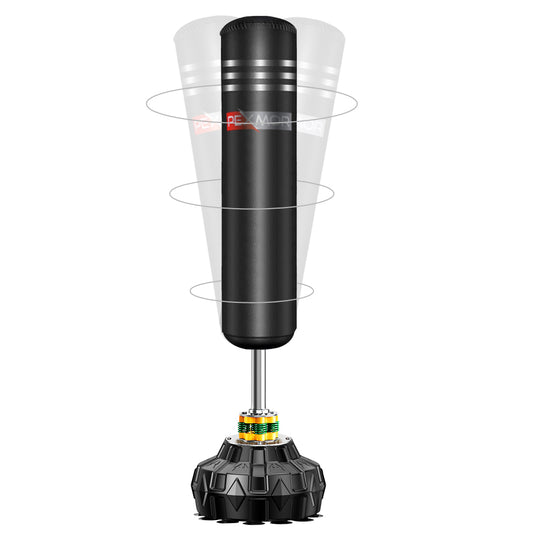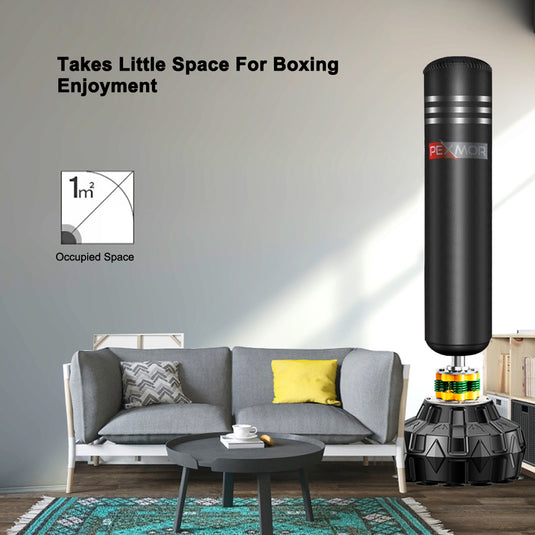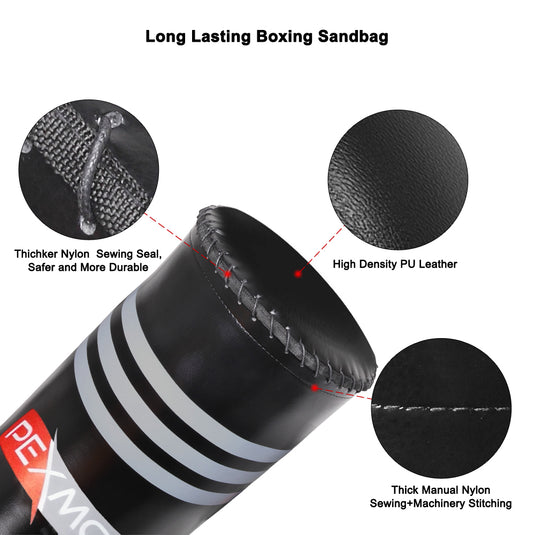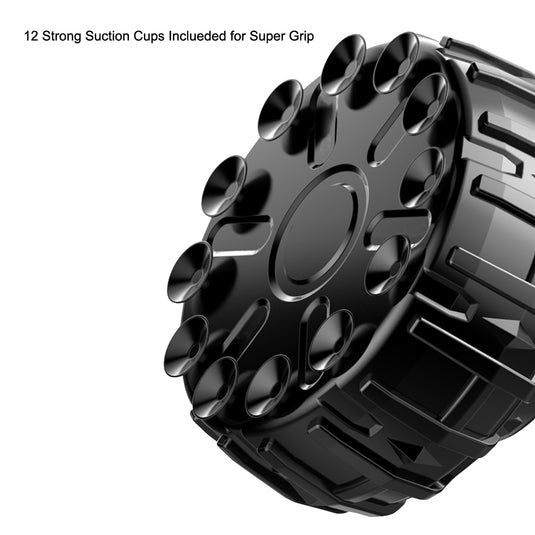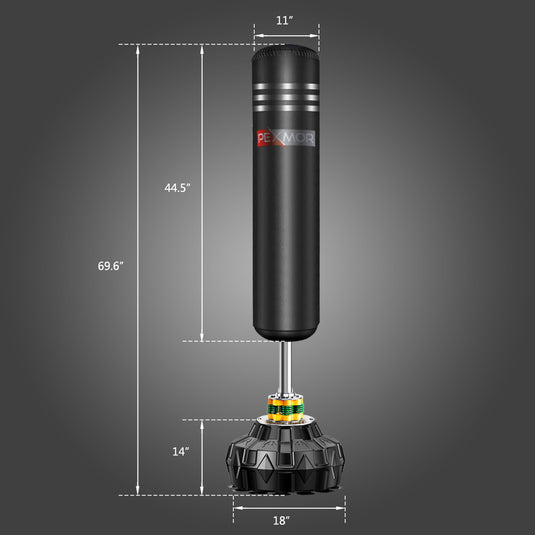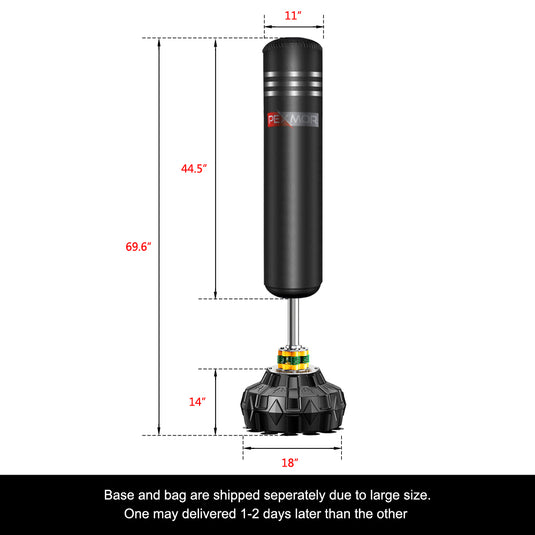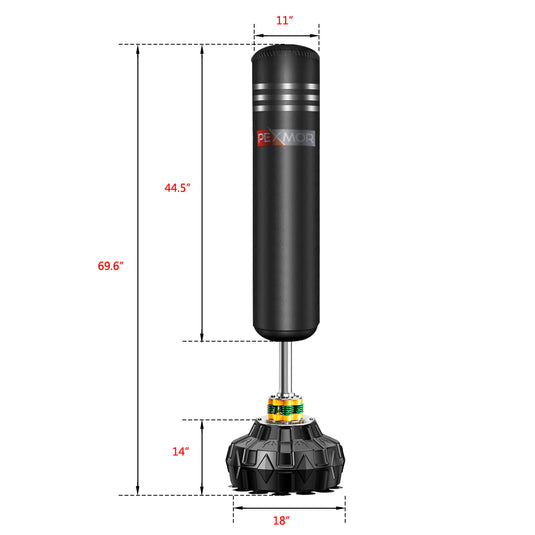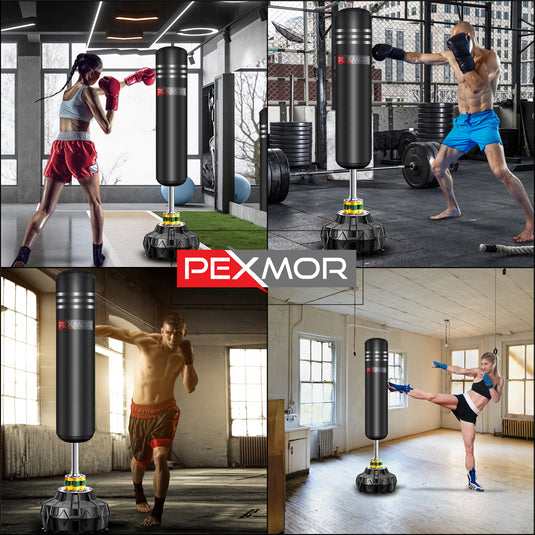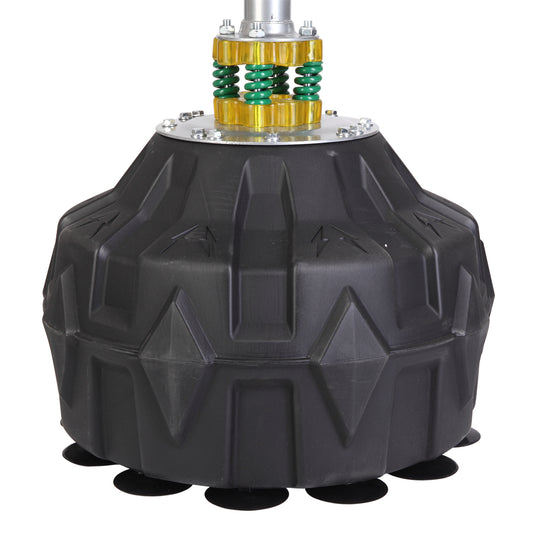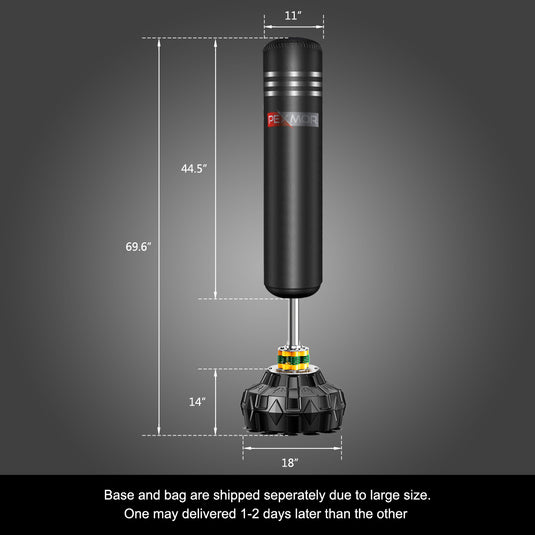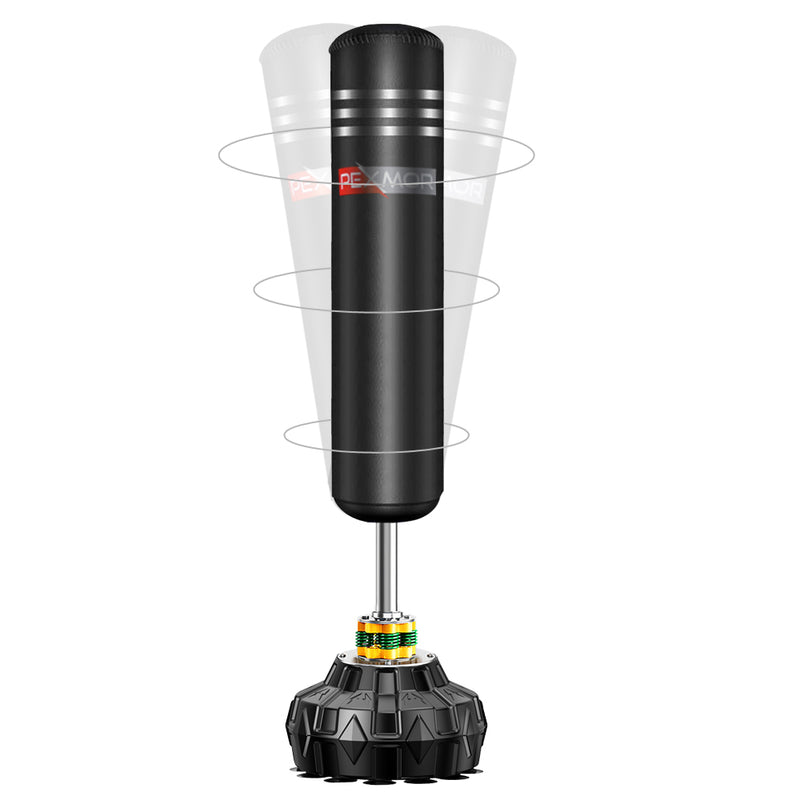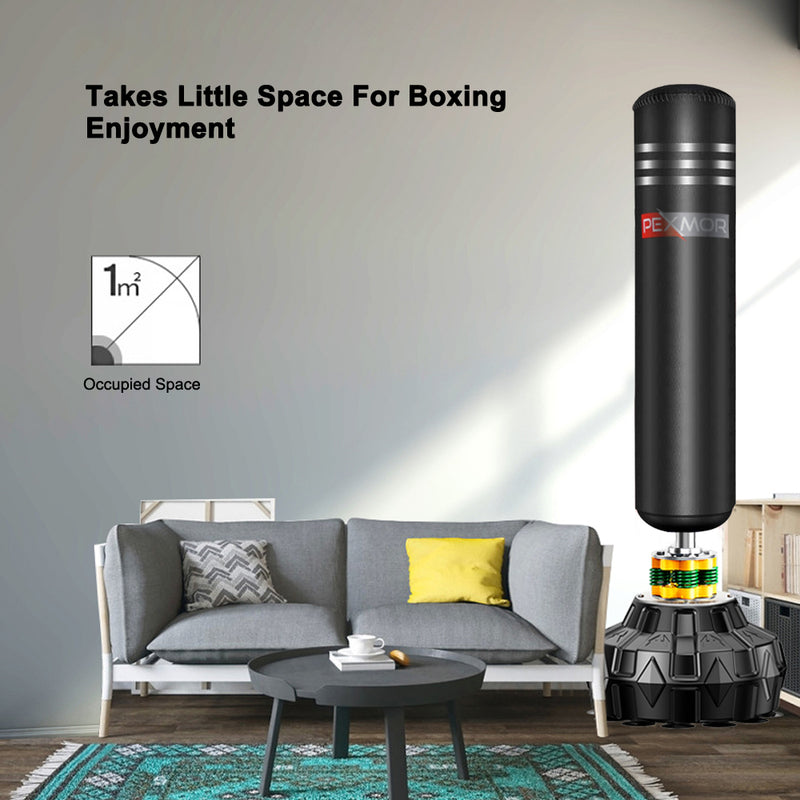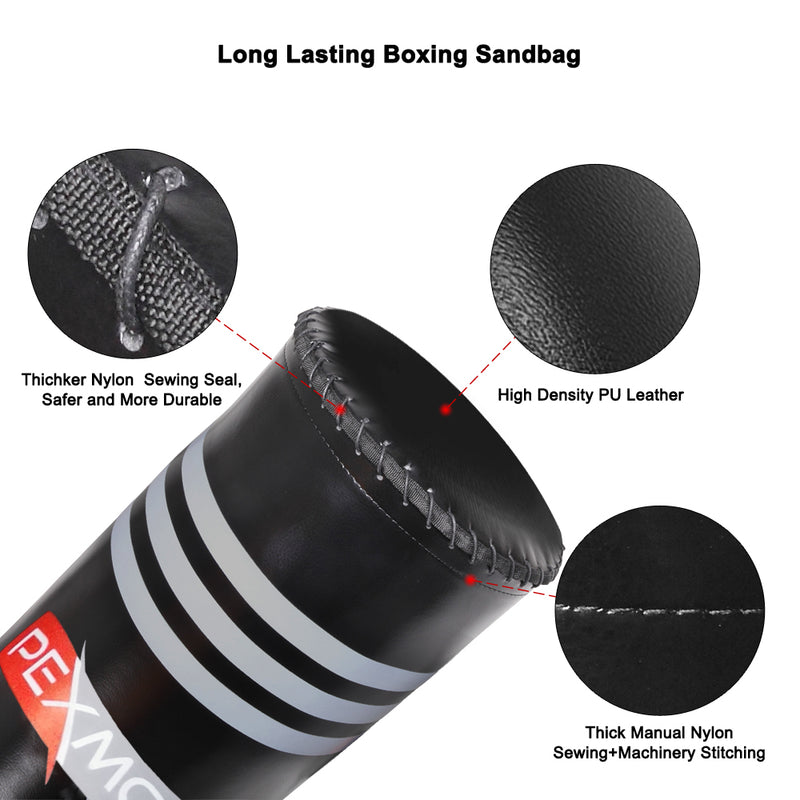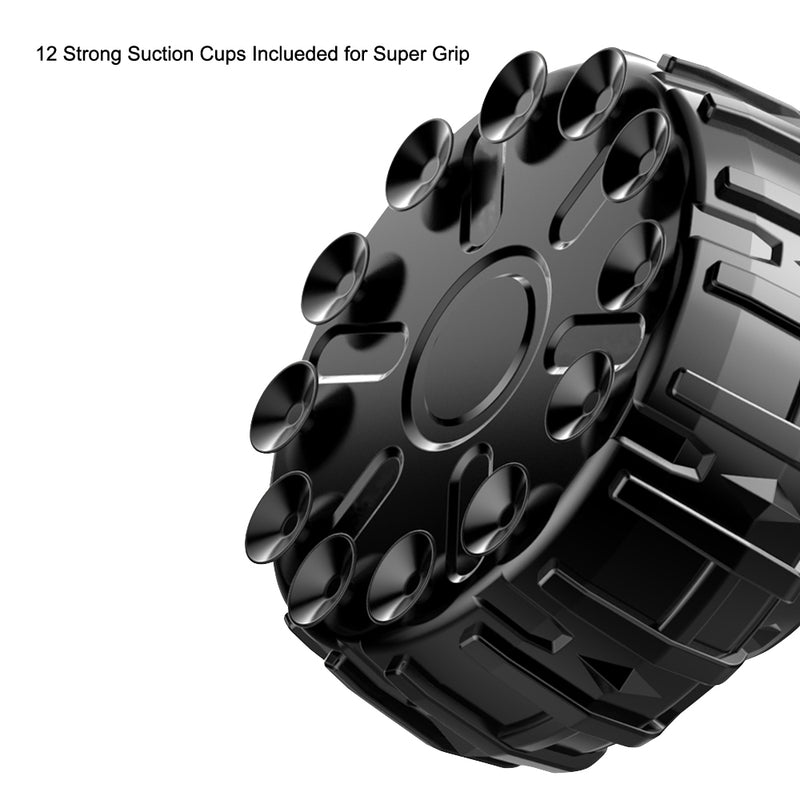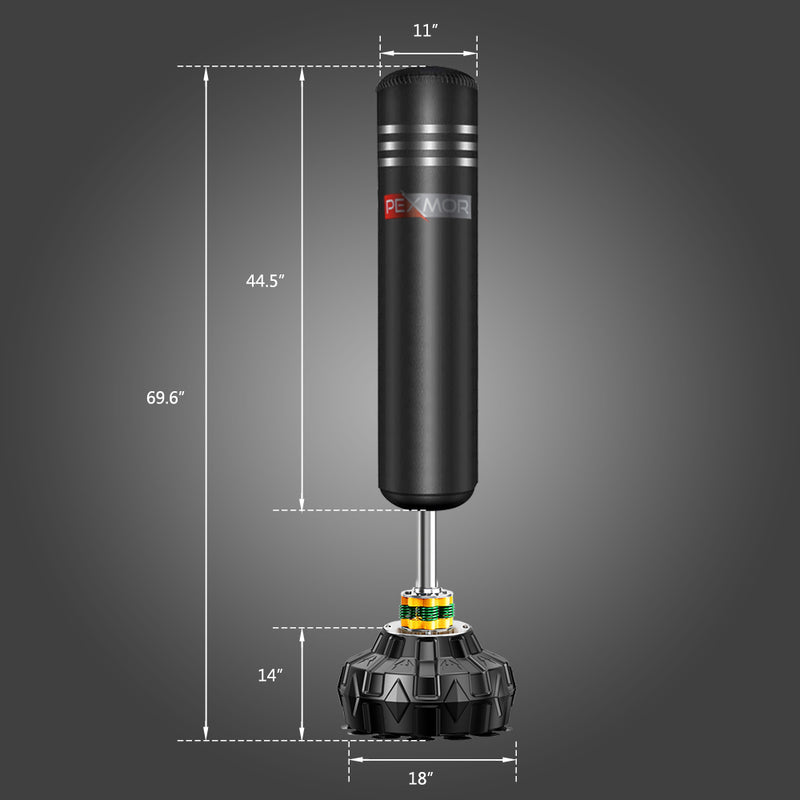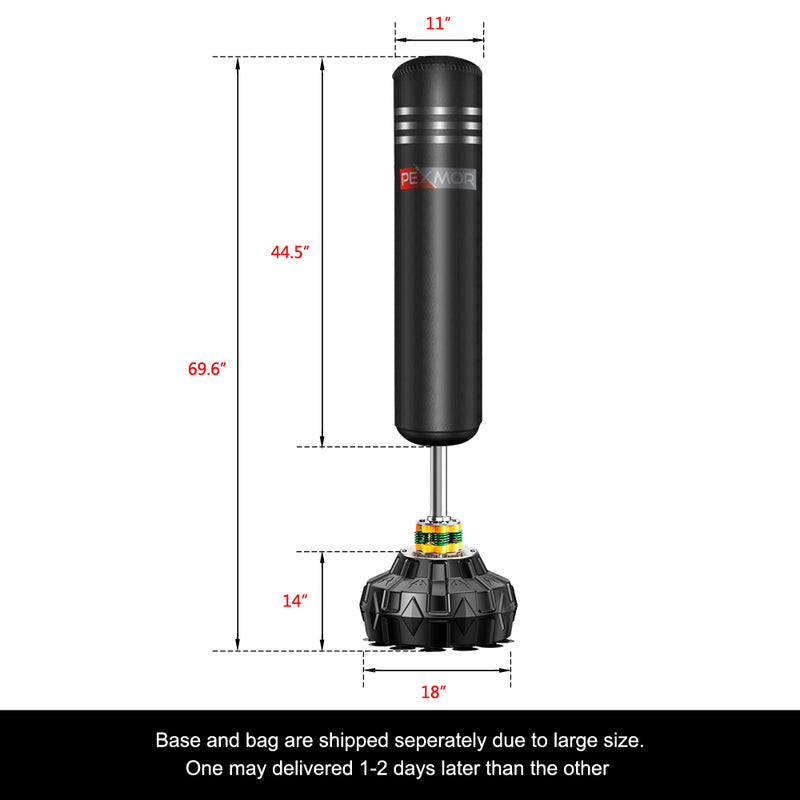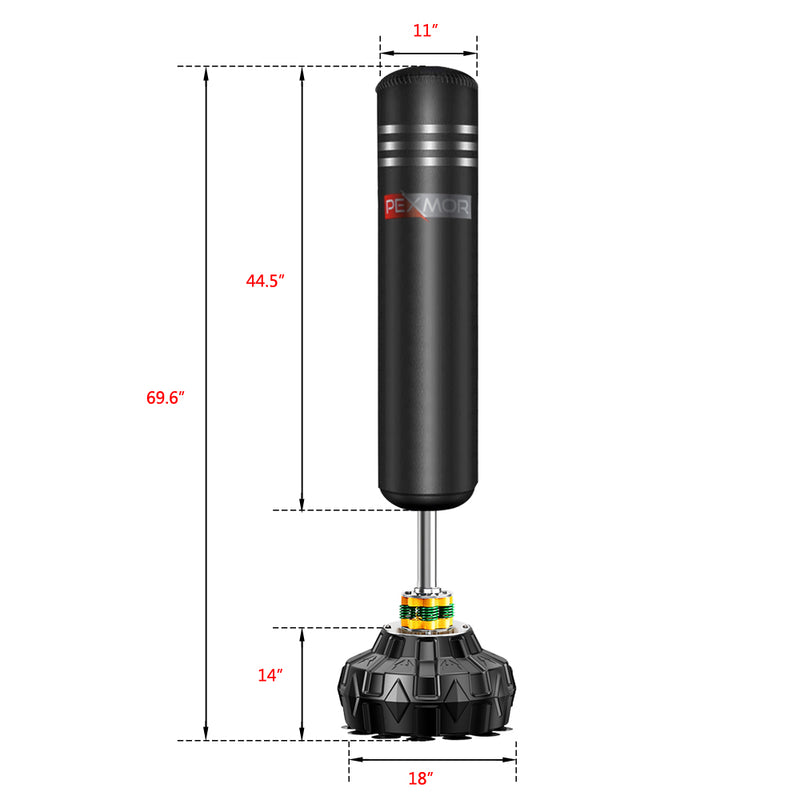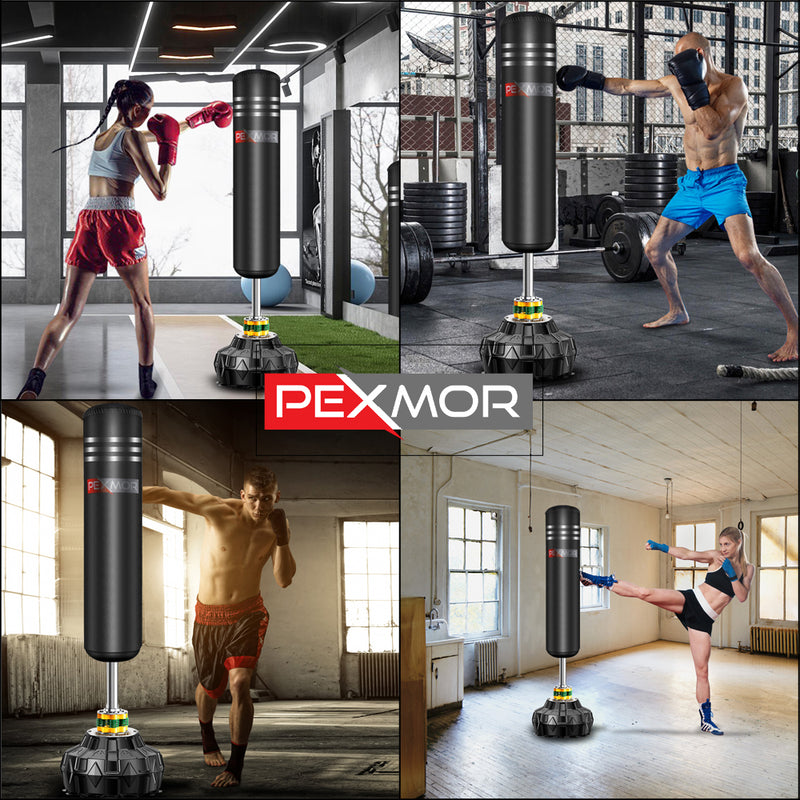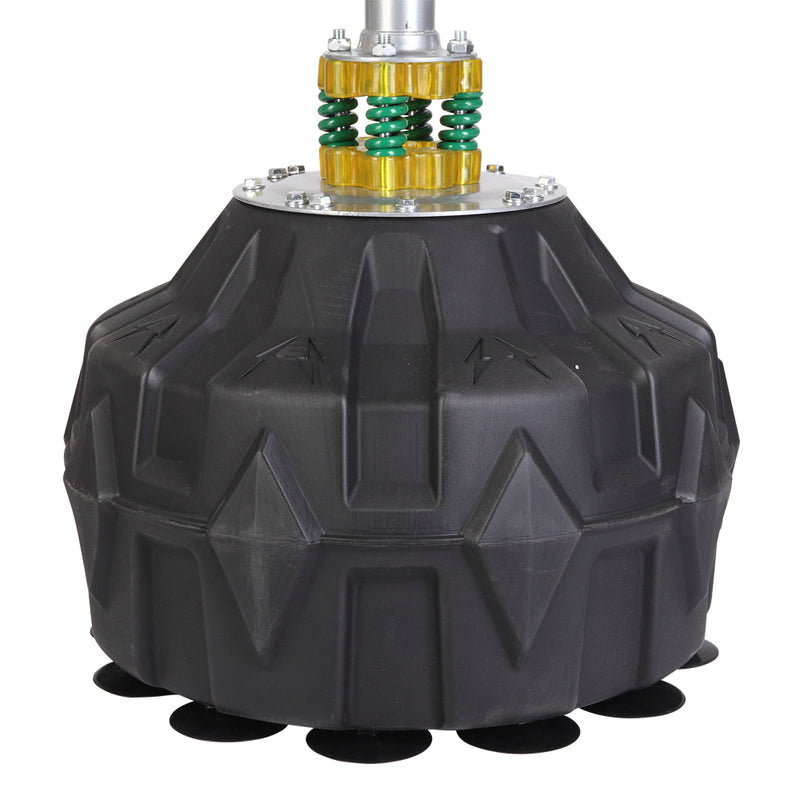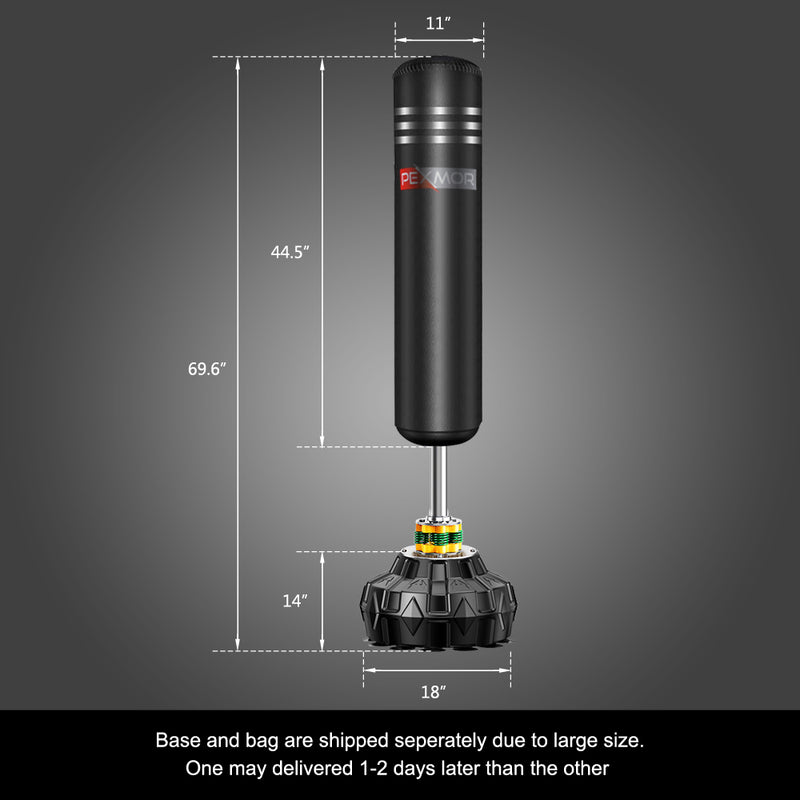 Introduction:
Get the best out of your boxing practice with this high-quality equipment made from durable and resilient materials. Its round tires, sturdy design, and dual TPU absorbers ensure effective and comfortable training sessions, making it a great addition to your home or professional gym.
Features:
1. Fitness Essential Equipment: This equipment stands at 69''/175cm tall, takes up only 10 sq ft, and is easy to assemble and move around. Suitable for a variety of martial arts, it's a great addition to any home, office, or professional gym to improve your punches, kicks, and elbows efficiently.

2. Premium Quality Material: Constructed with high-quality materials, this stainless steel tube stand features a 2mm thick polyurethane blasting surface that can endure long periods of beating without causing injury. It's tear and rust-resistant, and offers fast rebound and high resilience, making it an excellent choice for boxing practice.

3. Stable Sucking Base: This equipment features a rounded tire sturdy ABS armor base tank with 12 strong suction cups for extra grip, making it easy to roll and relocate. It sticks well to different types of floors and filling it with sand can enhance its stability.

4. Ultra Silent & Less Vibration: Featuring an ergonomic cushioning design, this equipment boasts dual TPU absorbers and 4x springs that can absorb shock and noise from 360°. The springs can be removed to reduce vibrations for intense strength training. With this equipment.

5. Please Note: Base will be more stable if filled with sand than other fillings. (Base and bag will be shipped SEPARATELY due to large size and may arrive in different time. You could contact us for another tracking number if another parcel arrives later than 3 days.)
Specification:
Size: Large
Sport Type: Karate, Boxing, Kickboxing
Brand: PEXMOR
Color: Black
Outer Material: Faux Leather
Age Range (Description): Adult
What You Get:
1 x Base
1 x Boxing Bag
FAQ

   ▶ How I choose boxing bags?
  ✔ The whole assembled product shouldbe at most 3.94in/10cm lower than human height. And it's recommended thatgrowing children choose slight higher boxing bags for long-term use
  ▶ How I move the whole assembled kick bag?
  ✔ Insert something thin and hard(like playing cards, ruler, bank card, etc) into one suction cup to dissipatesuction, then other cups.
    (Do not pull up by force in case of damaging suction cups.)
  ▶ For the ABS tank base, fill with water orsand?
  ✔ We recommend sand, sand is betterbecause it's denser. And water may give off unfavorable smell if it stays in the tank for a long time.
Maintenance
﹣Sandbag cover should be cleaned regularly with leather care solution
﹣For long term non use, please collapse and wrap into plastic bag or other dirt proof packing. Store it in cool dry places, avoid over exposure to sunlight causing discolor or aging
﹣Regularly change punching spots,do not always hit the same area
﹣Not applicable to watery orundulant surface
﹣Wipe off dirt with wet cloth(nohotter than 104℉), then dry it
Caution
﹣When you need to move the stand,please insert something thin and hard like playing cards into one cup todissipate suctions for easy rolling away. Never pull up by force.
Oh yes...
This came right on time for my son birthday, he loves it, and it was easy to put together! Its prefect!!
Nice
Very easy to install and the quality is WAY better then I expected!
Works well, good quality
It's good for apartments cause it's not very loud, it's pretty durable. Definitely better quality then i expected from the bag down to the stand. It doesn't move much (i have 50lb of sand in it) so i recommend this if you need a good quality free standing heavy bag. The only downfall is that it did scratch up my floors a bit with little movement but other than that it's a great product. (I'm 5'5 and it's the perfect height)
Good for small spaces
I have a small apartment bedroom and it fits perfectly. Used 50 lb bag of sand to fill the base. Rest of assembly was pretty easy.