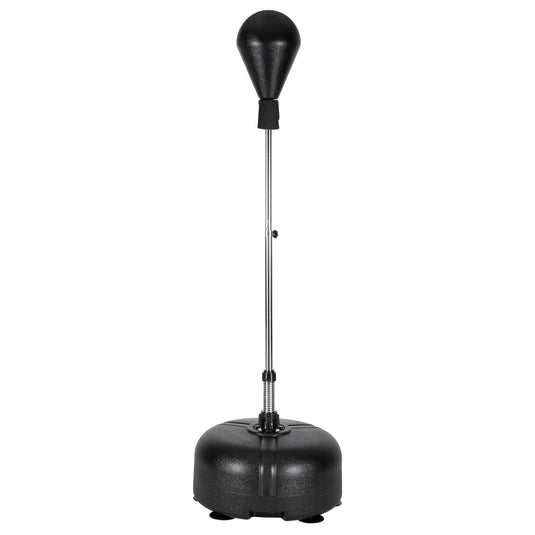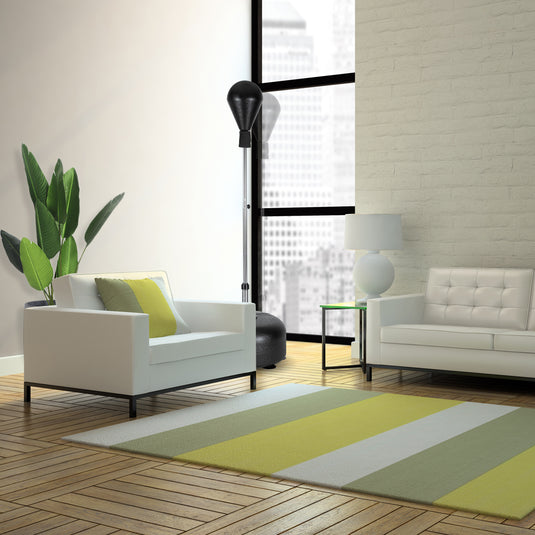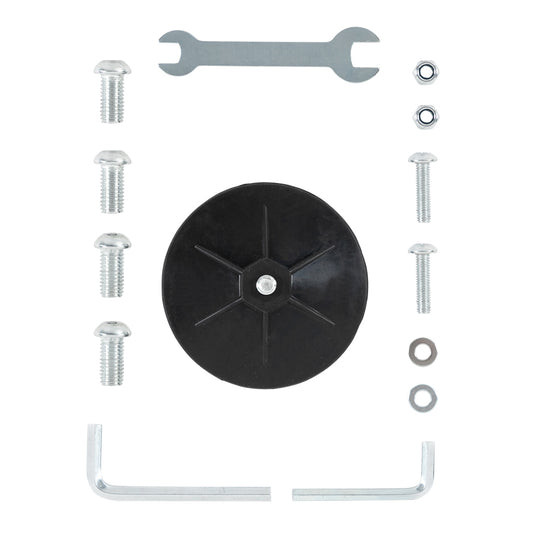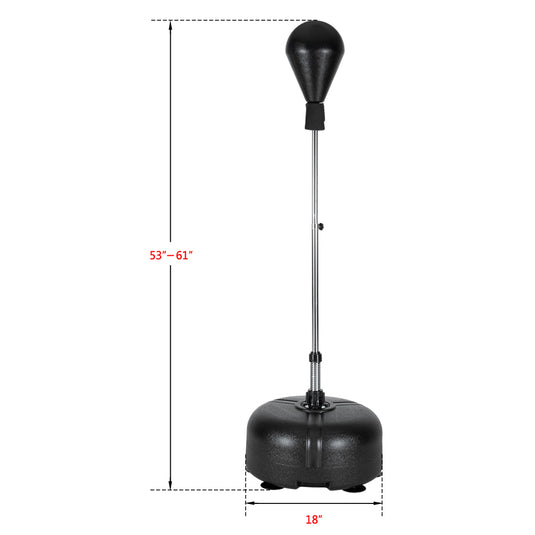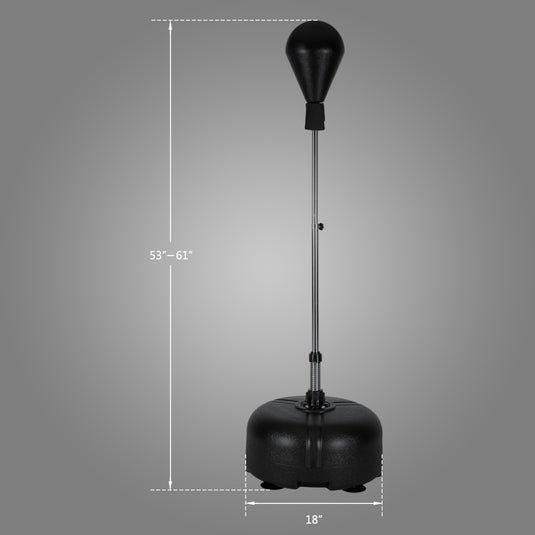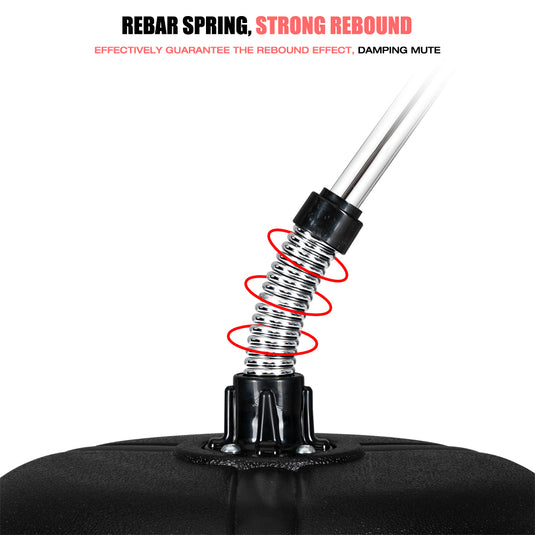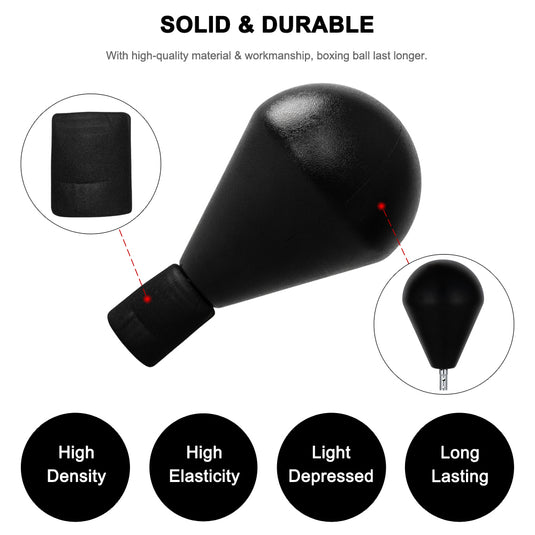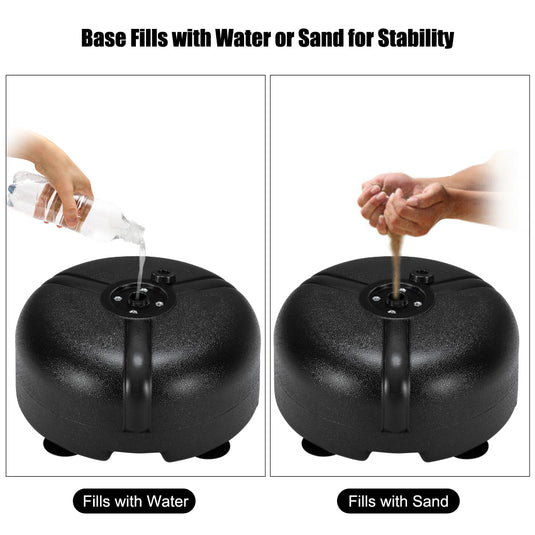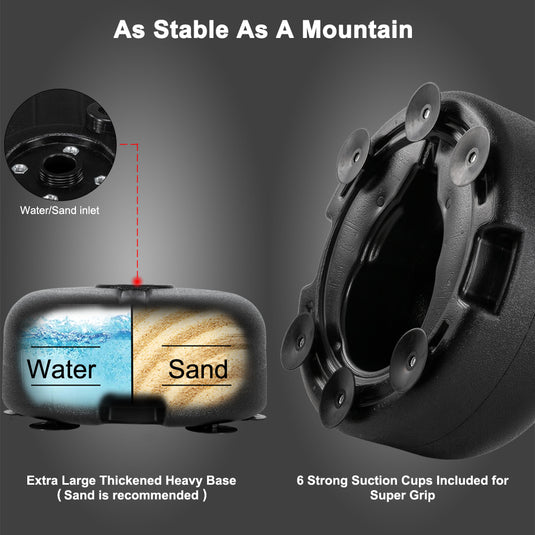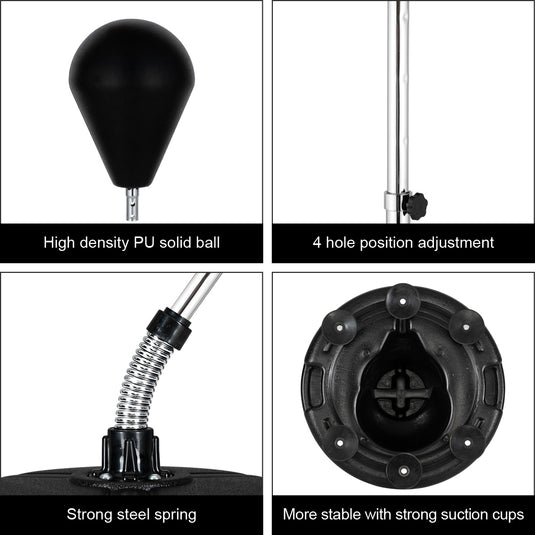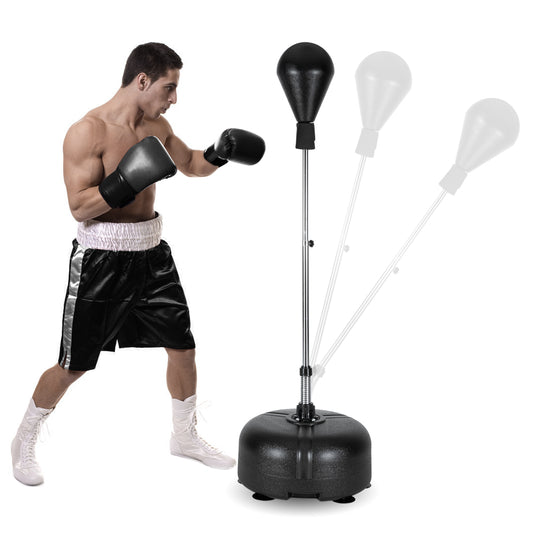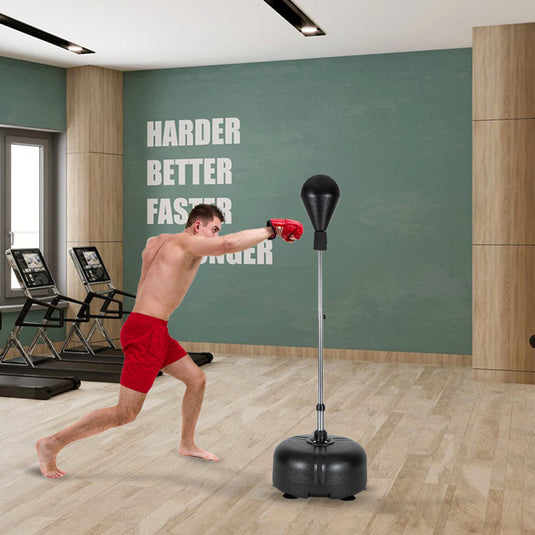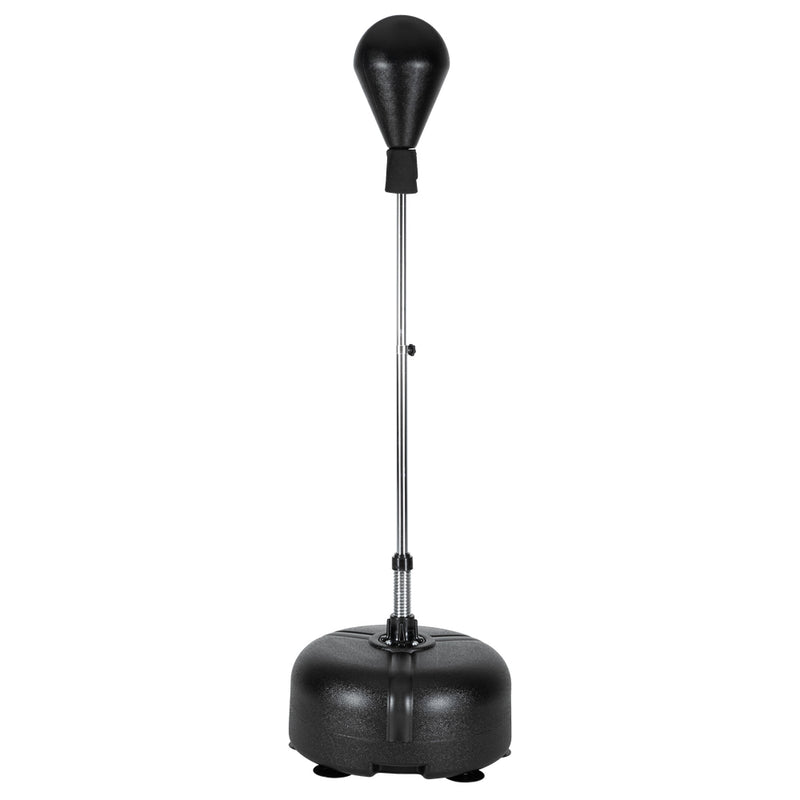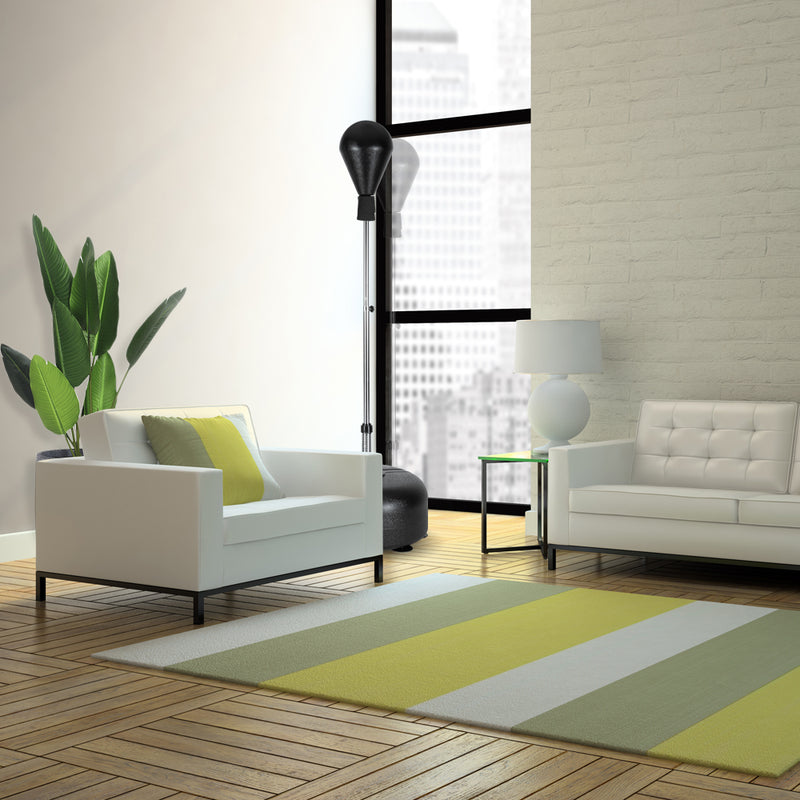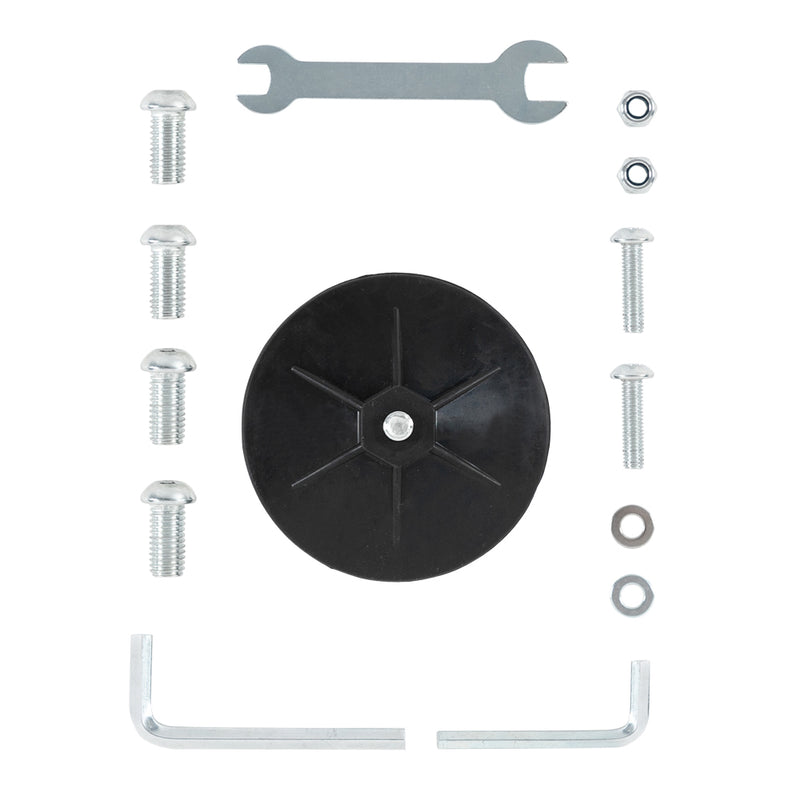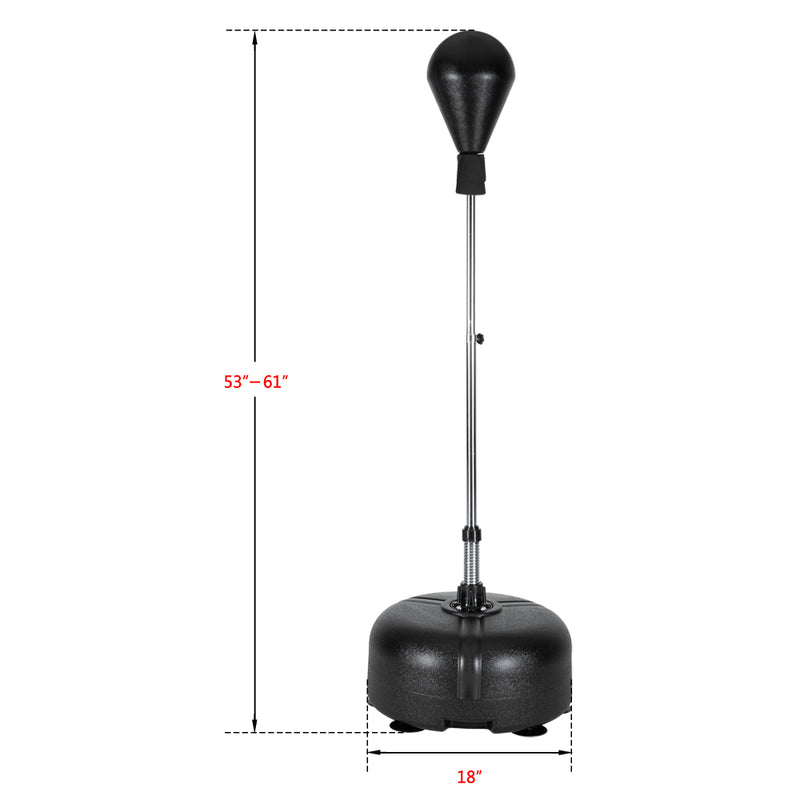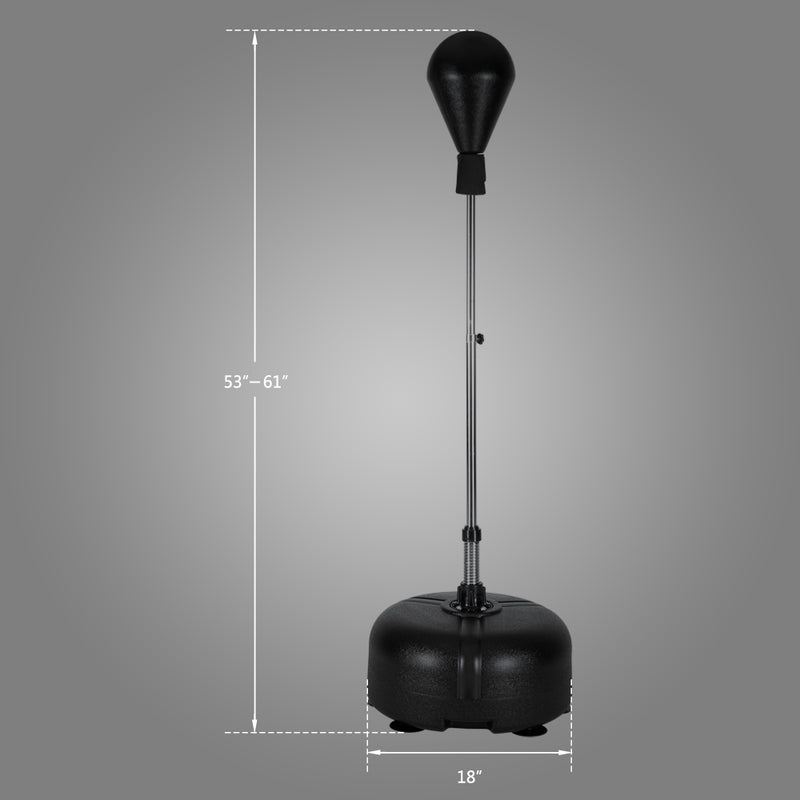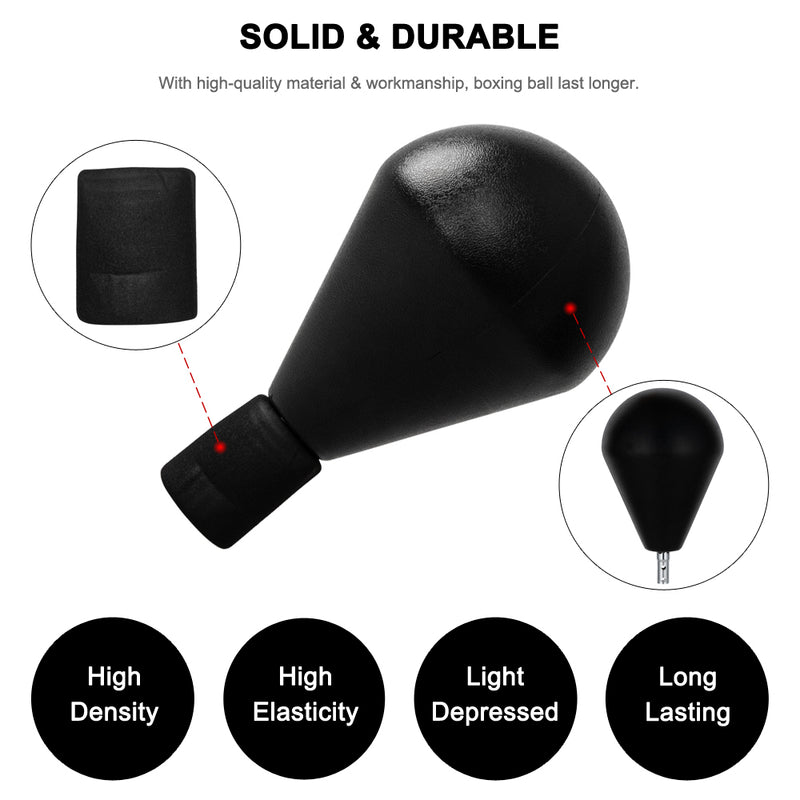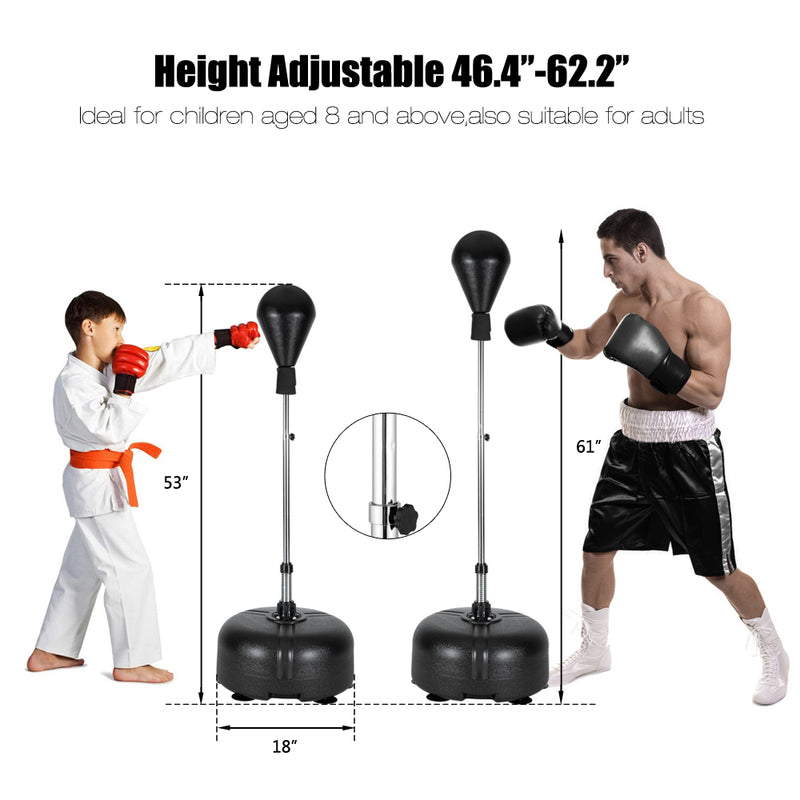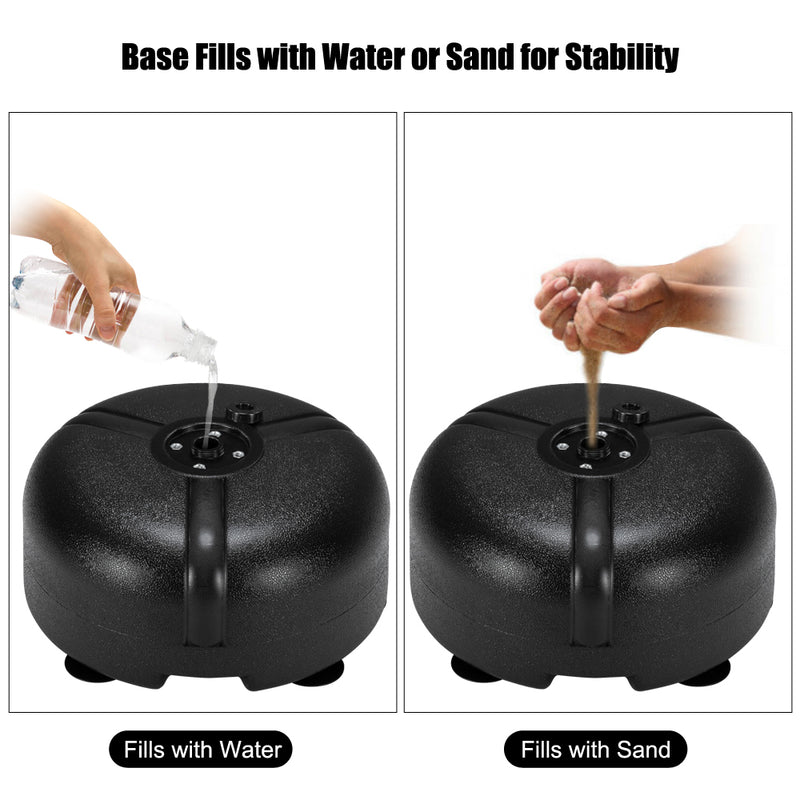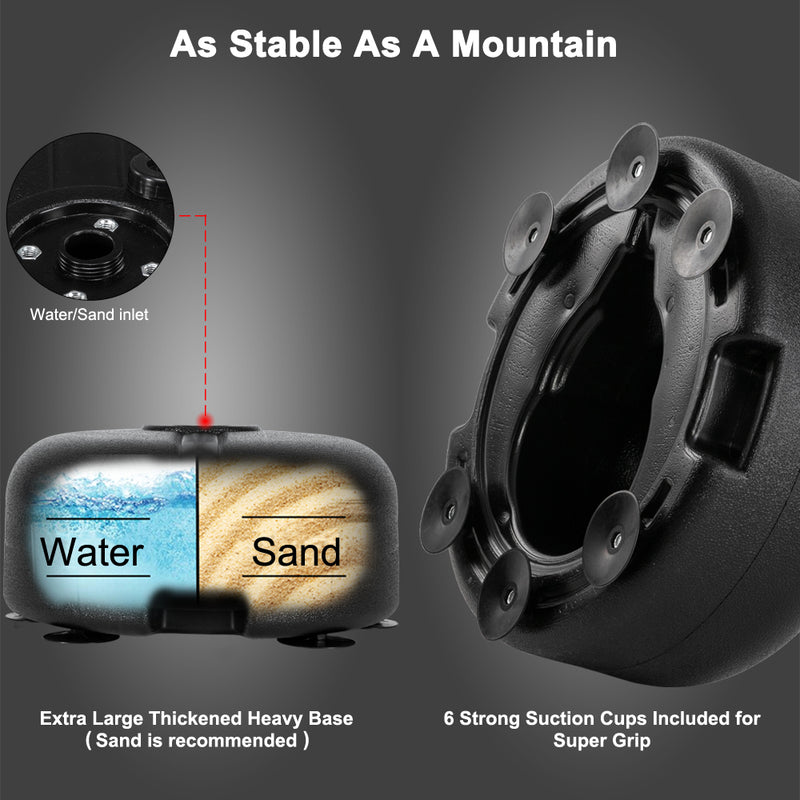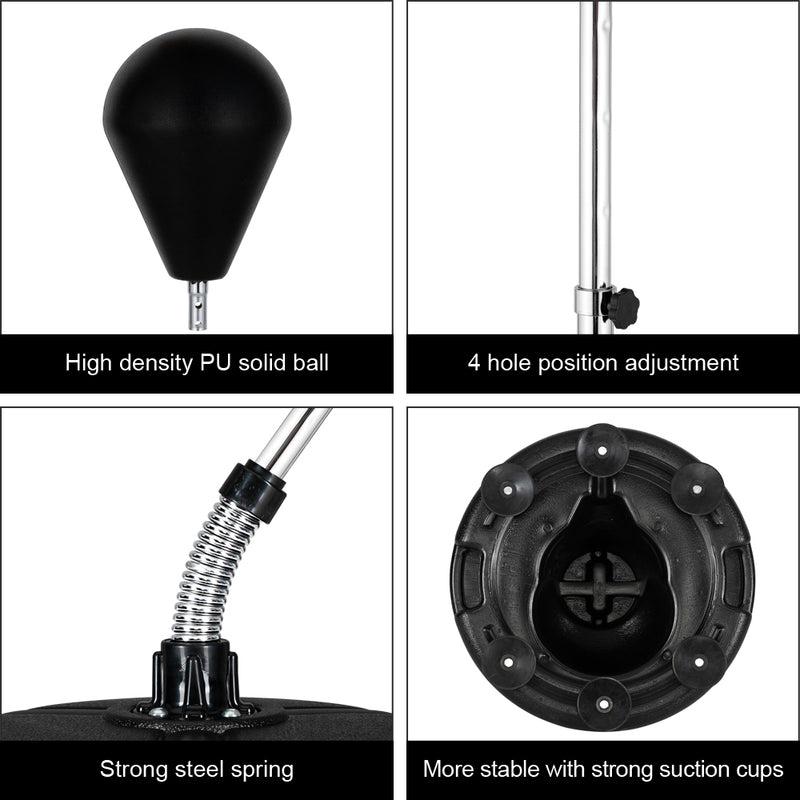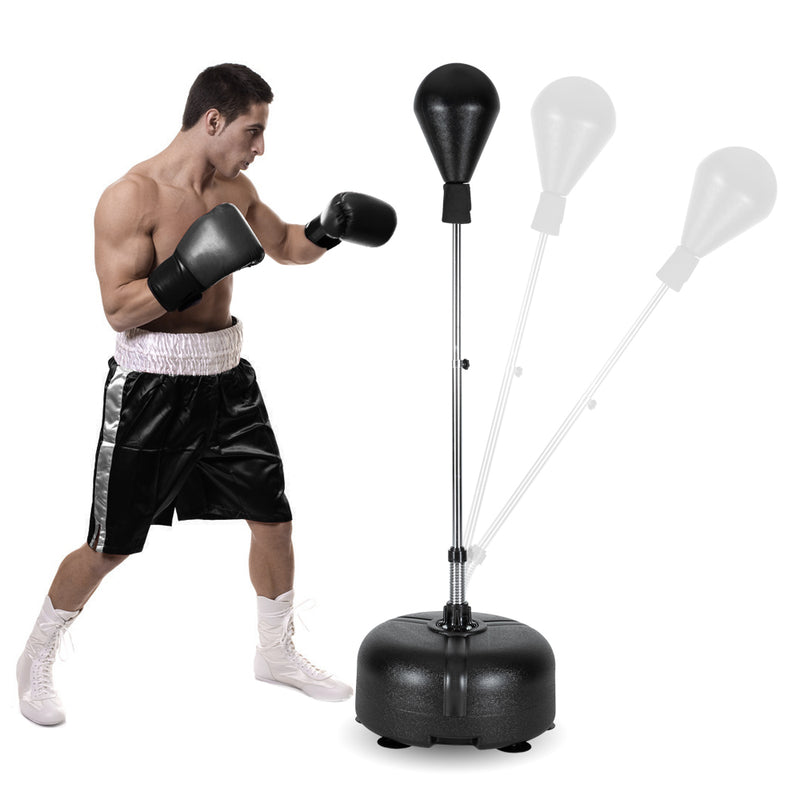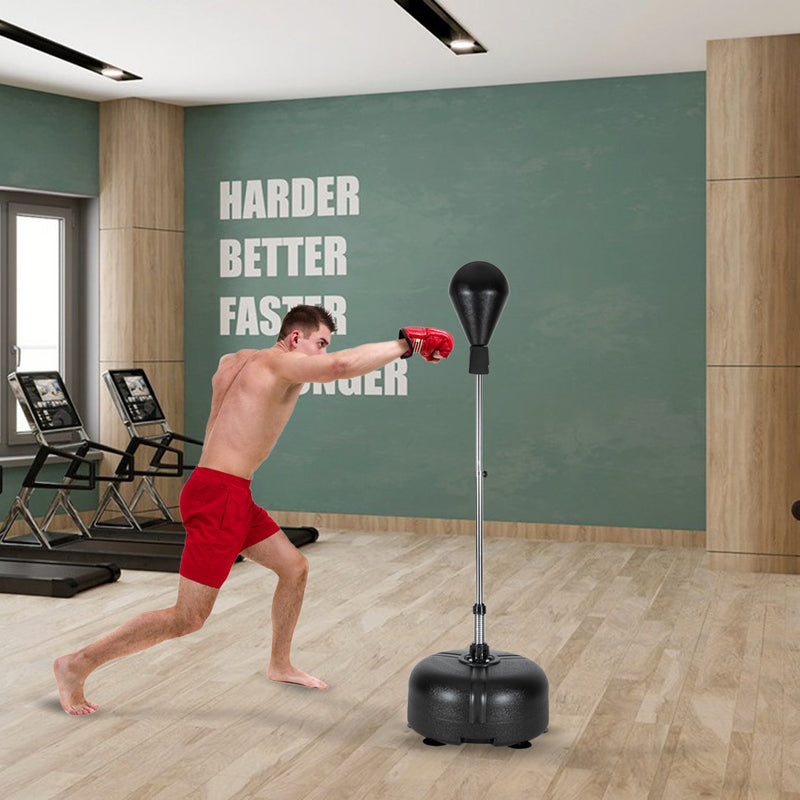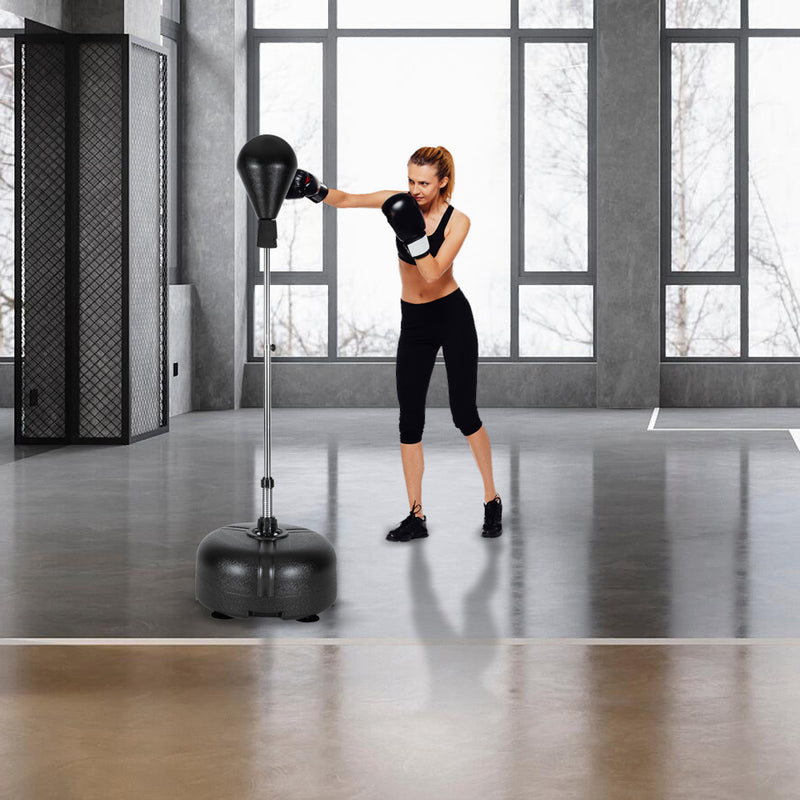 Features:
Ⅰ. Effective calories burners. A typical boxing session can burn up to 1000 calories. Compared to other cardio stables such as walking (243 calories), jogging (398 calories) and running (544 calories), the calories burned by a session of boxing beats them all.
Ⅱ. Allow you to train in your home gym and improve your footwork, speed, timing, precision and more. You can practice head movement, timing, dodging strikes, and making your shots land where you need them to.
Ⅲ. Small, compact and fairly low-profile, making it perfect for apartments or any home boxing gym. You don't need a lot of space to use and house them.
Ⅳ.  Easy to set up. Just screw things together and fill the base with water or sand. No longer need to drill mounts into your ceiling and floor for a double end bag while still get a great workout at home.
Ⅴ. Quieter than using a double end bag. You can train at home without disturbing the neighbours.
- Easy to Set Up & Store
- Reasonable Rebound Speed with Steel Spring
- Sturdy Base
- Low Noise
- Durable & Easy Cleaning Punching Ball
Specification:
- Stand Base: D18.2 x H7.8 inch. 
- Punching Ball: W7.4 x H9.8 inch.
- Height: 53~61 inch.
Reflex bag
This product is very sturdy and can be used for young as well as older children. It will last a long time if not abused. Much better than thosr inflatable balls.
Excellent for Coordination Training
Takes up very little space, but is still super sturdy. Love this bag for a quick workout on reflexes or footwork.
My kid loves it.
It's a good reflex bag. It took a bit longer than expected but other than that I have no complaint.
family loves this
my family loves this especially my daughter who has some disability's great product
Good Value!
Instructions for assembly seem to miss the point -- but common sense will allow for properly assembly.
I like it a lot. Structurally sound and durable!