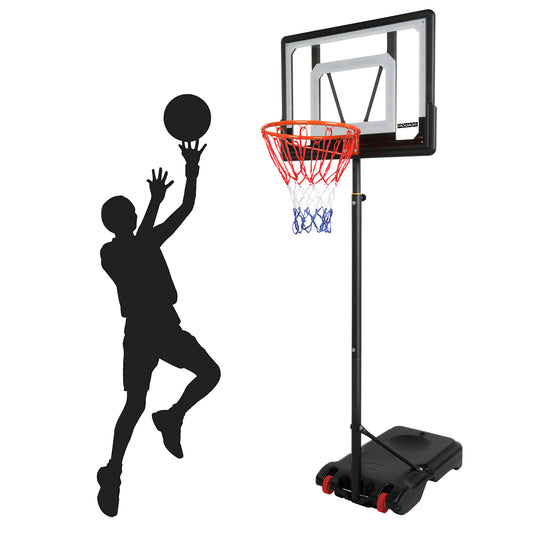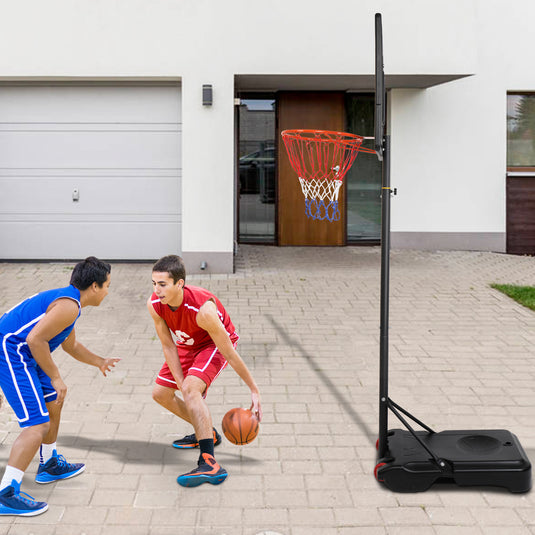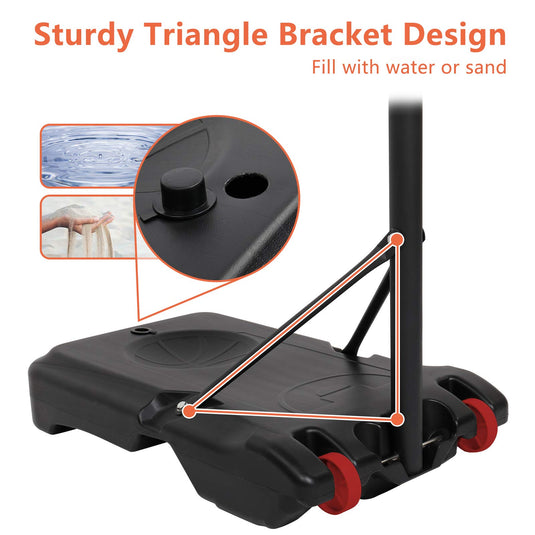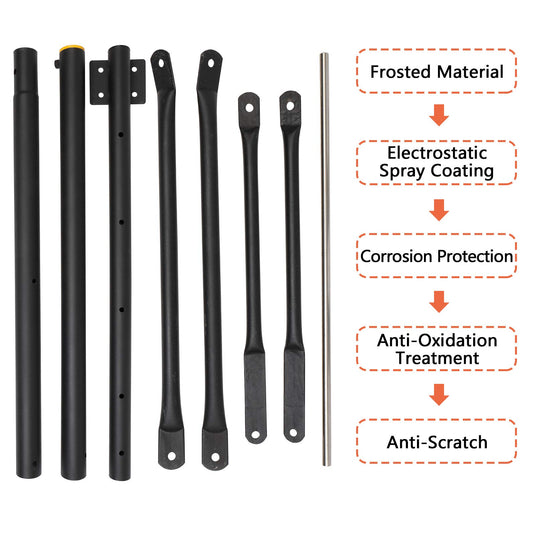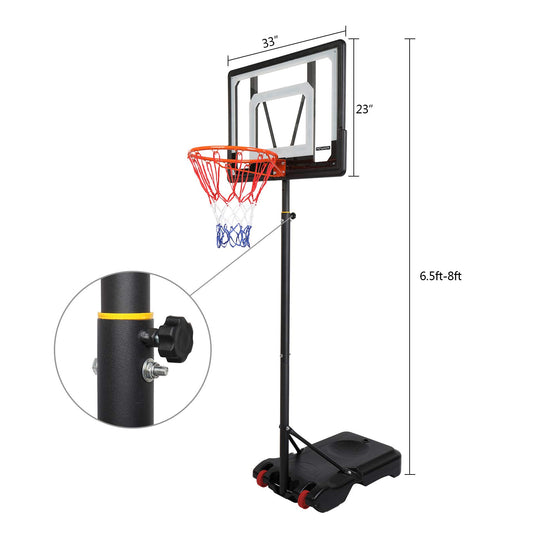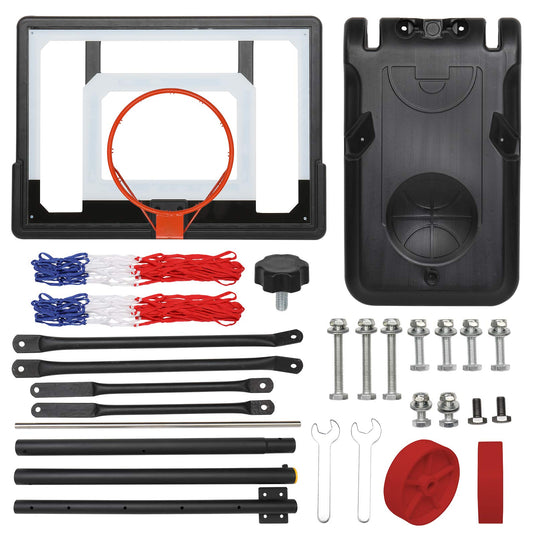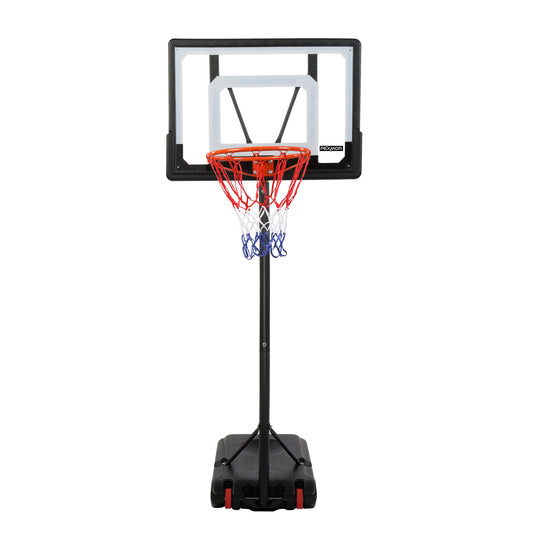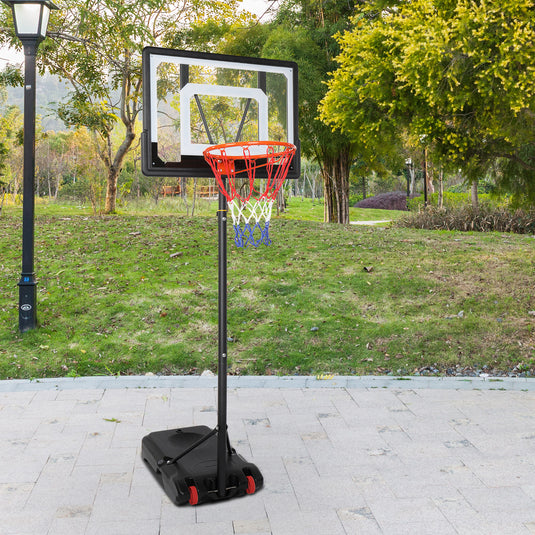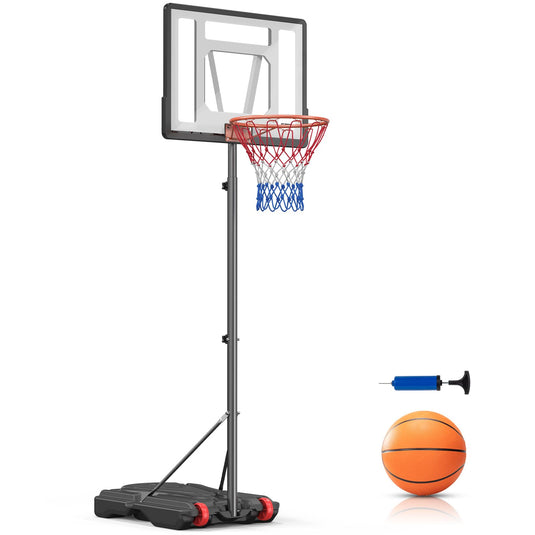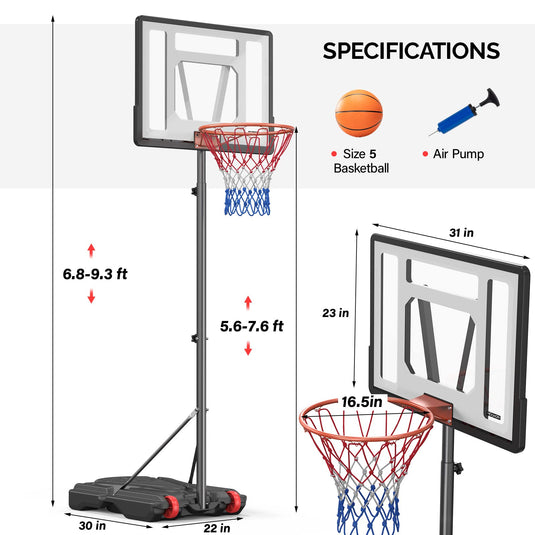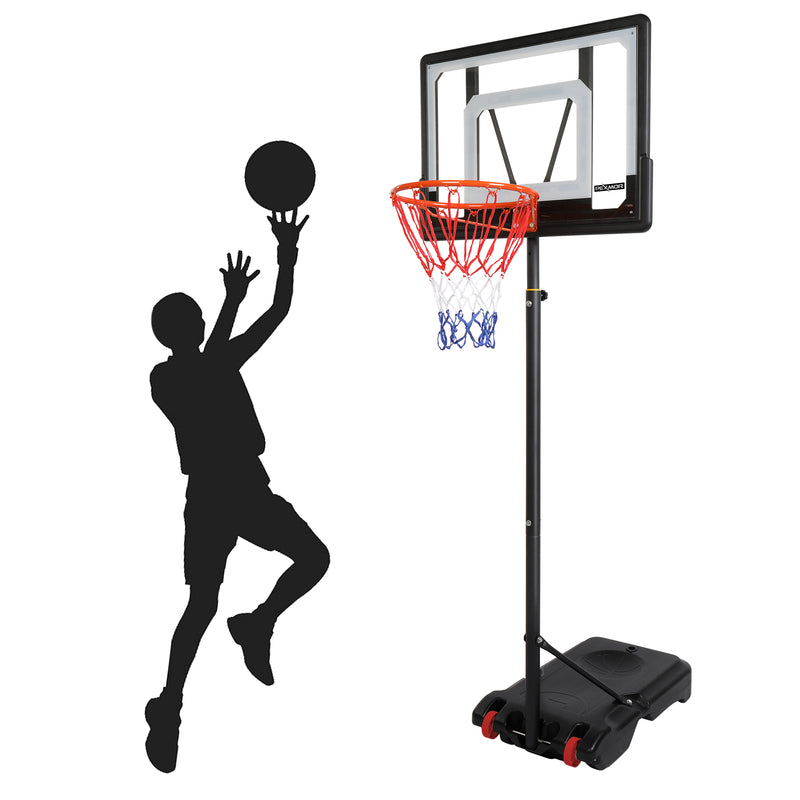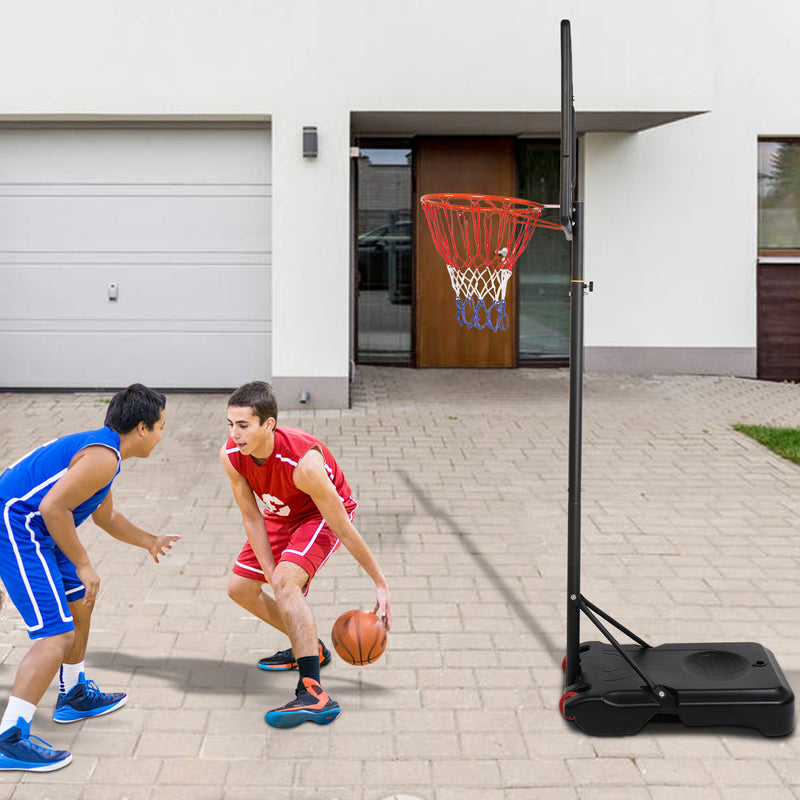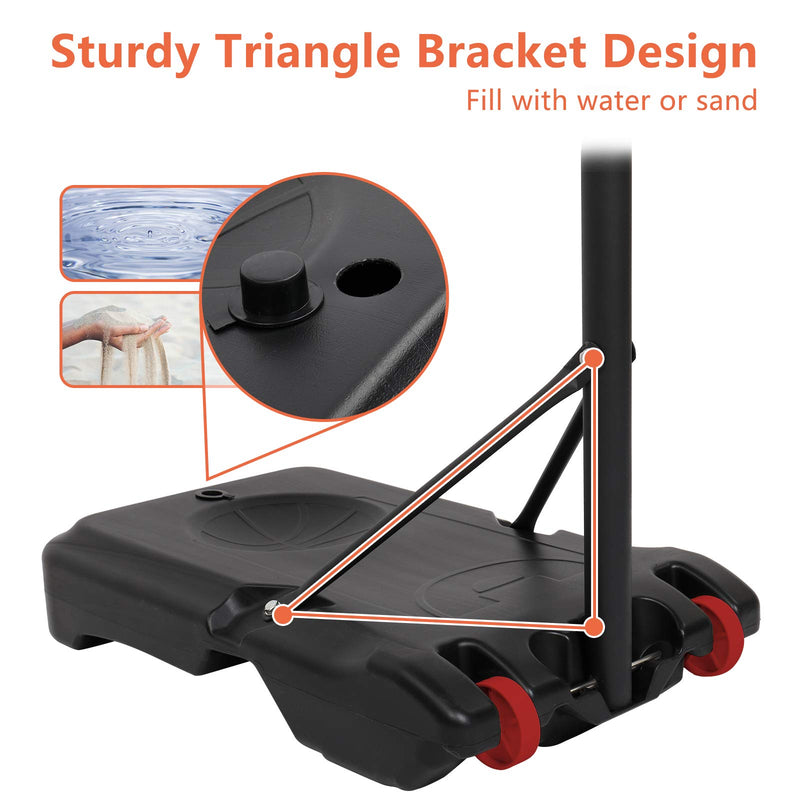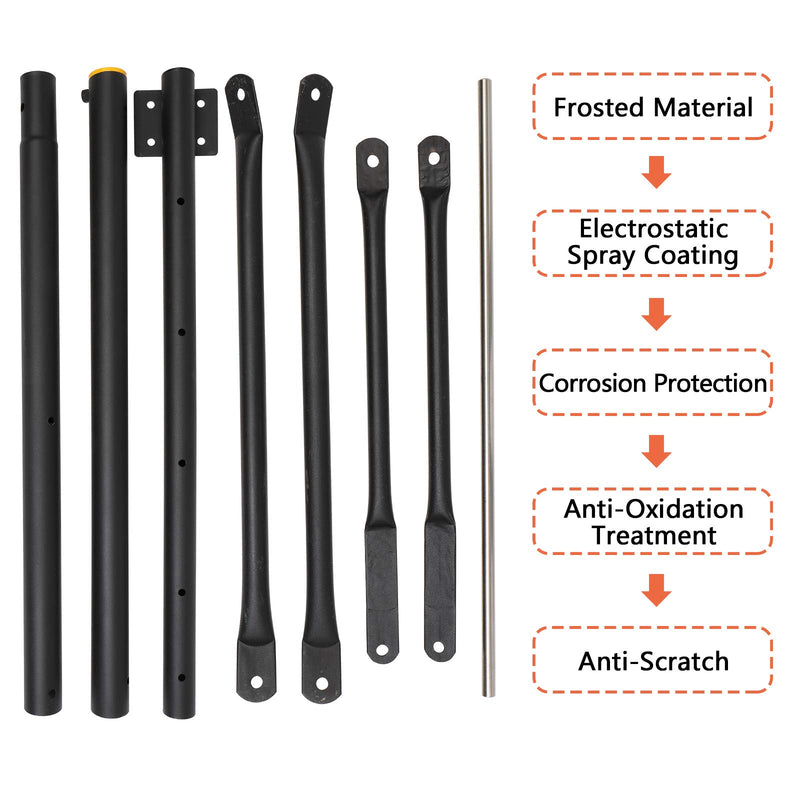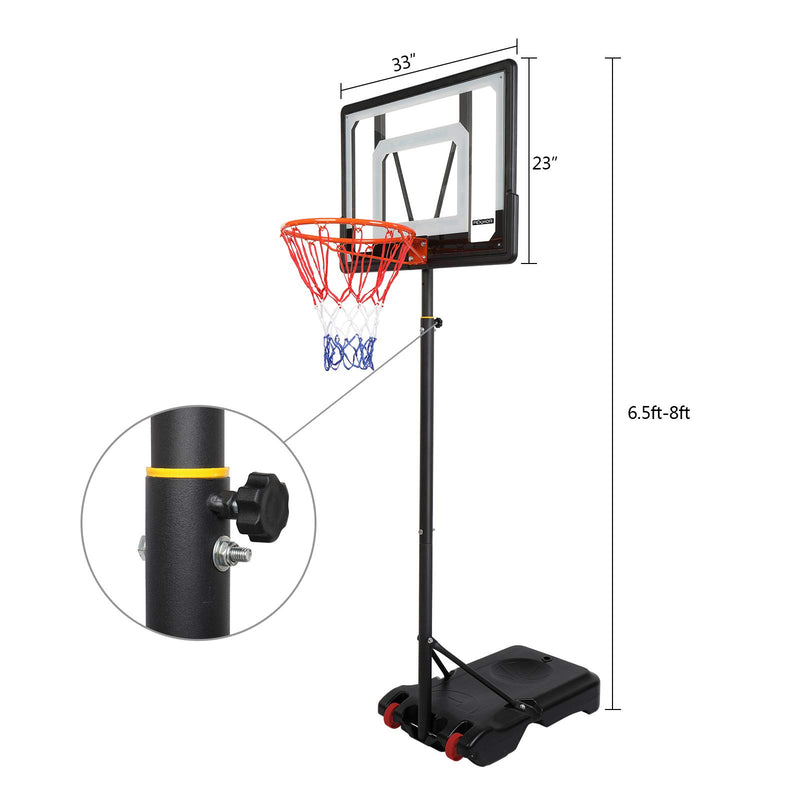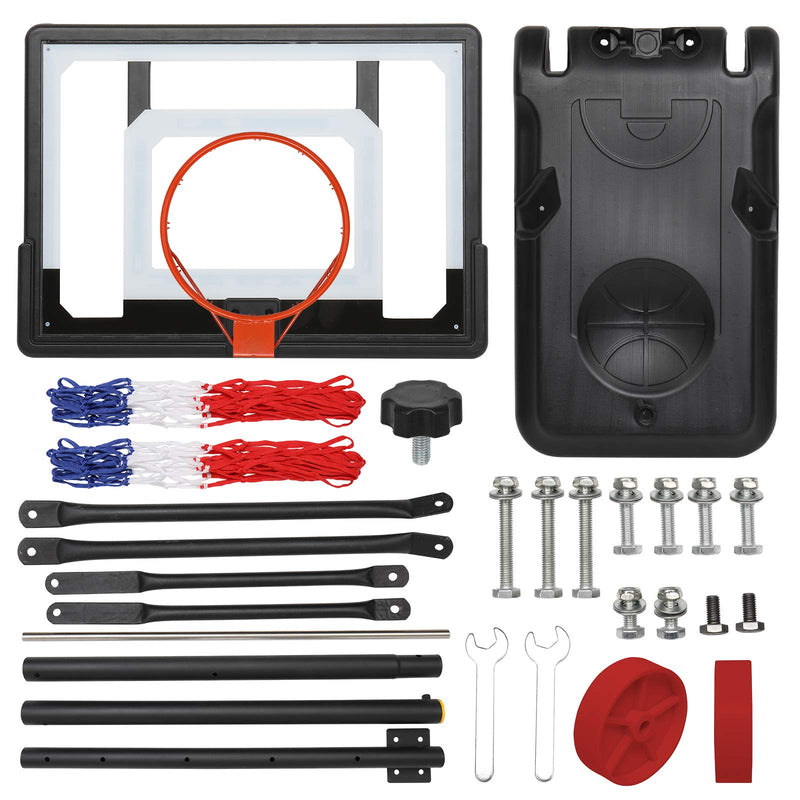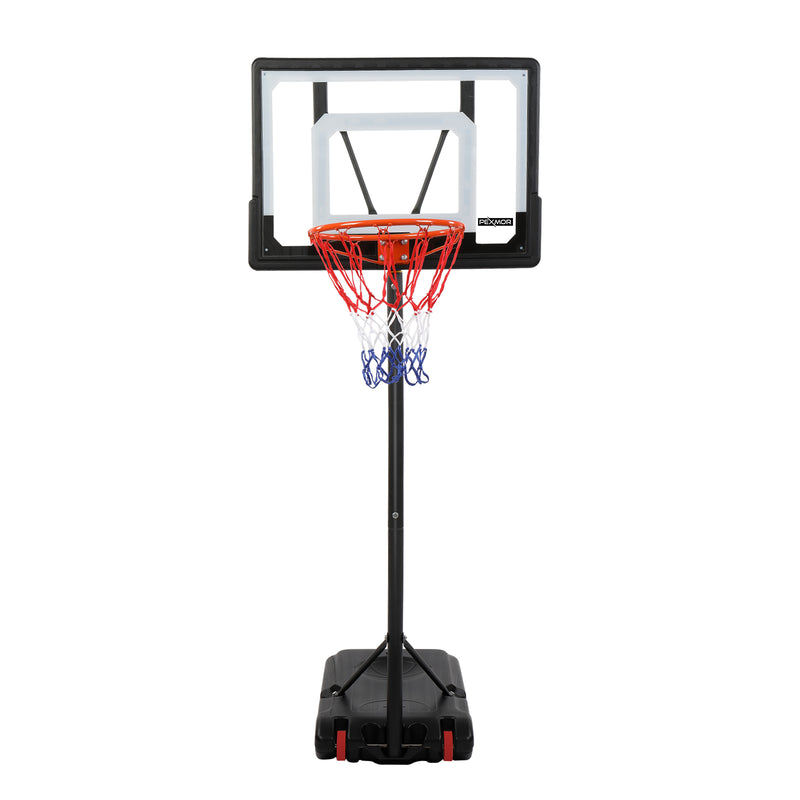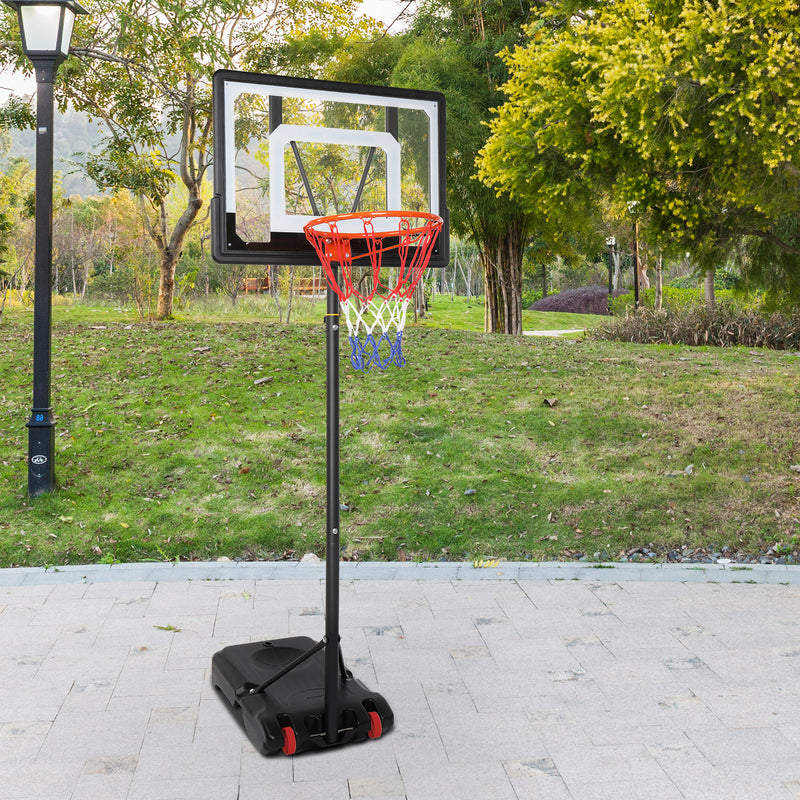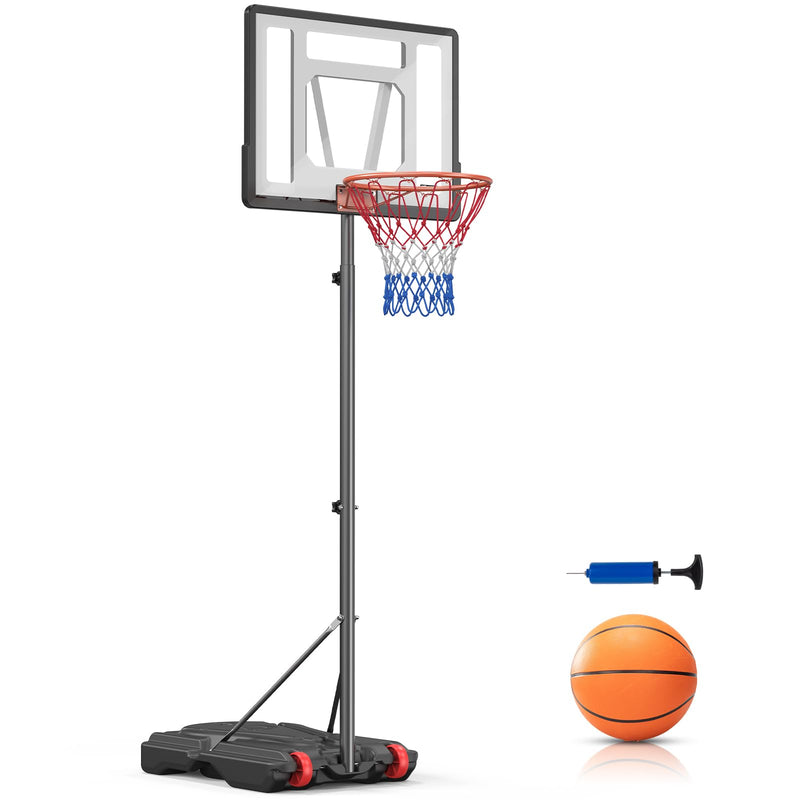 Features:
1. HEIGHT ADUSTABLE: The telescoping mechanism from steel rim to ground can be set at 5'-7' ; it is designed for pre-kindergarden,teenagers and youth
2. BIG BACKBOARD: Updated Shatterproof PVC backboard of dimensions 33x 23 (L x W), the big backboard let your kids play basketball more comfortable

3. SOLID STRUCTURE: This kids basketball goal is made of upgraded frosted material for round poles which is duarable and scratch resistant, shatterpoof PVC backboard, sturdy PE base, and all weather-resistant nylon net

4.MOVABLE DESIGN: Two wheels in front the weighted base for easy to move anytime and anywhere. It can be located in basement, gym, backyard and so on both indoor and outdoor places. Will ensure hours of fun for all basketball enthusiasts

5. OVERALL DIMENSIONS AND WARRANTY: ★Base Dimensions: 30" x 18" x 65" ★ Diameter of Rim and Net: Φ16 1/2" ★Height from base to backboard: 6.5'-8'★5 adjustabel holes ★Stand: 4cm/4.5cm ★Maxium Applicable Ball Model: 7# ★Package include 2 nets; 1 Year Warranty, please feel free to contact us should you need any further assistance
Specification:
Adjustabel Height: 5-7 FT
Backboard dimension: 33x 23 (L x W
Base Dimension: 30" x 18" x 65"
Pole Diameter: 45mm/40mm
Diameter of Rim: 42cm
What You Get:
1 x Basketball Stand
Great deal
My kids love this hoop and it's perfect for them
Perfect for my pool
I am using this for a pool basketball goal and it works great.
Very good starter hoop for kids
This is a very good hoop for younger kids wanting to learn. It's has easy adjustments and can me rolled around fairly easy if needed. It could be a little more sturdy but for the price I definitely recommend it
Good starter goal for kids.
Good goal for the basement. I have had it for several months and it's holding up well. I assembled it by myself without much trouble.
Great price for starter hoop.
We love it. My son is 6 years old and loves playing basketball this is awesome for him to grow and play. Great price great product for him.